Celebrating its tenth birthday this year, SALT Optics is an eyewear brand that is heavily influenced by nature – hence its name, which is an acronym for Sea, Air, Land and Timeless. Based in SoCal's Costa Mesa, the company makes both optical and sunglass models that stand out from other brands thanks to their classic style and quality construction. Entirely handcrafted in Japan, SALT glasses employ superior materials such as acetate and titanium and are made to last for years.
Head designer David Rose recently gave me glimpse into SALT's unique "vision."
What's the history of SALT?
We got our start in optical where we cut our teeth and then we slowly branched into sunglasses. Our culture has a lot to do with what our brand is. Our name really promotes our fondness for nature and all things outdoors. We are very fond of being out in the ocean and are all kind of surfers at heart. We grew up at the beach but we also appreciate the mountains and hiking and backpacking and skiing and snowboarding. We are very fortunate that we live in an area where you can surf in the morning, snowboard in the afternoon and the next day be out in the desert so nature has a very important place in what we do.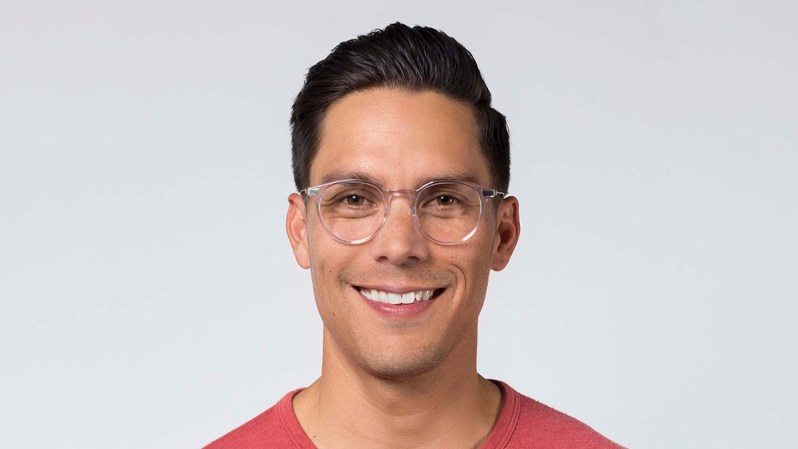 We draw a lot of our inspiration from nature, whether it's color palettes or other offerings. We do a lot of pairings that go into our brand so you'll have a frame sitting next to ambient imagery to show how the color comes across into our palette. To us, nature is very unique in the fact that you really see how color interacts and reacts together and how it all blends together. You never look at anything in nature, whether it's the mountains or the oceans or clouds, and say, "That really doesn't go together." It all kind of blends in and works together really great. So getting that inspiration is all there for the taking. We try to build everything to have this organic feel to it.
What are your bestselling looks and models?
Currently we are doing my thinner based acetate frames with a little bit of a thinner profile – more of a tailored look. We have a couple of pillars that we are working on right now. It's really stripping away some layers that go into it so that the profiles are a little bit thinner. We are also using Japanese titanium and beta titanium, so quality is of utmost importance. The aspect of designing from fit out is important to us too. We labor over a lot of the details that go into the frames. They are things that probably go unnoticed but are very important to us. With these thinner profiles we are also into '80s silhouettes but combining them with newer materials. We take what the past has given us, but bring it in with a fresher perspective.
How extensive are the men's sun and optical lines?
It's very extensive. We probably have about 200 styles in sunglasses and optical. Our business is a little more weighted on the optical side. But all of our sunglasses are 100 percent polarized. We feel like if you are going to buy a sunglass why not have the best? Polarization is going to take away that eye fatigue because when you are outside, there is that glare that bounces off and fatigues your eyes. Today you see lotions with SPF and SPF in clothing but often you're not protecting your eyes. It's just a regular UV lens. But with polarization you are really cutting out that vibrating glare. It's really more of a wellness thing. You only have one set of eyes so to us it's very important that you take care of them.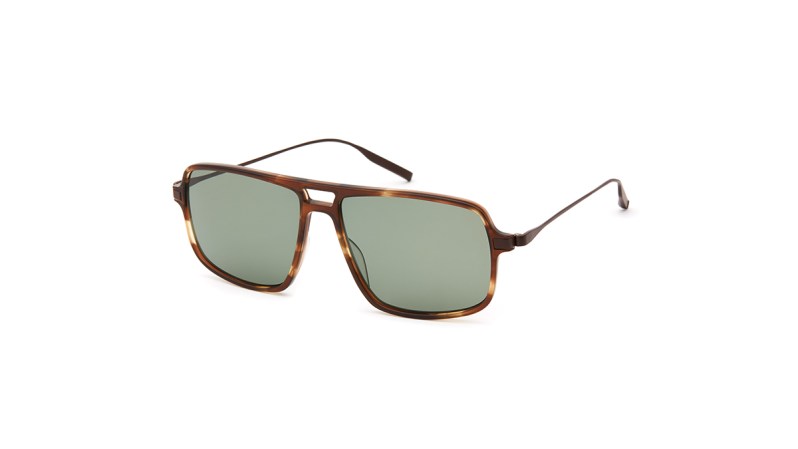 Where are the glasses produced?
Everything is handmade in Japan. For the brand it was very important to manufacture everything in Japan. The Japanese are so meticulous in what they do. The attention to detail that all the product goes through is far superior than what I have found in other suppliers. We have long-lasting relationships with Japanese manufacturers and a lot of what I like too is that they are still using some of the tools from 50 years ago and the same processes. It was important to have that old-world feel in our frames but also marry it with the newer aesthetics that go into frame manufacturing.
Does the brand have a typical customer?
No. There is not one person who we say is our customer. It's a brand that works well with anyone. We're very minimalistic in our design. We're not about large or loud logos so everything is very clean, classic and timeless. For us it's important to have something that is not just relevant today but today, tomorrow and five years from now.
What are the prices?
A basic optical acetate frame is about $320 retail and basic sunglasses are $320, but it can go up to $600 with some of our collaborations that we do.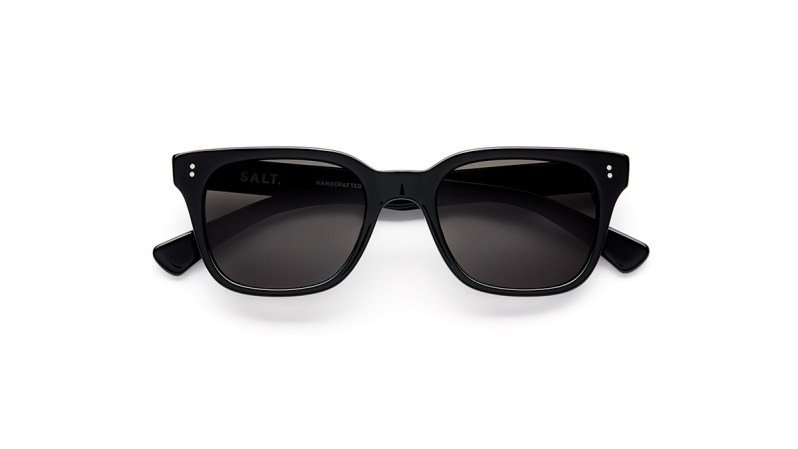 What are some of the interesting details in the glasses?
Our mirror coating is totally scratch-proof which is really unique. We also use titanium in the front for strength and beta titanium in the back, which has memory to it, and more flexibility in the temples. Some lenses have a backside anti-reflective coating and then the lenses also have hydro- and oleophobic coatings as well.
On our basic sunglasses the hinges are riveted, which means the hinge goes through the frame front, which is more secure.
Why do you use acetate?
The nice thing about acetate frames compared to injected ones is that injected frames are made from a mold and liquid is poured into it, the frames get popped out and every one is identical. Acetate is more of an organic material and every pattern has its own unique fingerprint. Because the frames are handmade and go through like a 130-step process you will always have something unique and different to that frame.
We tumble our frames about 48 to 72 hours in a tumbler that uses bamboo chips. There are three different stages. You start with small and then go to a medium and large chips. That's really where you get a different between a high-end and low-end product.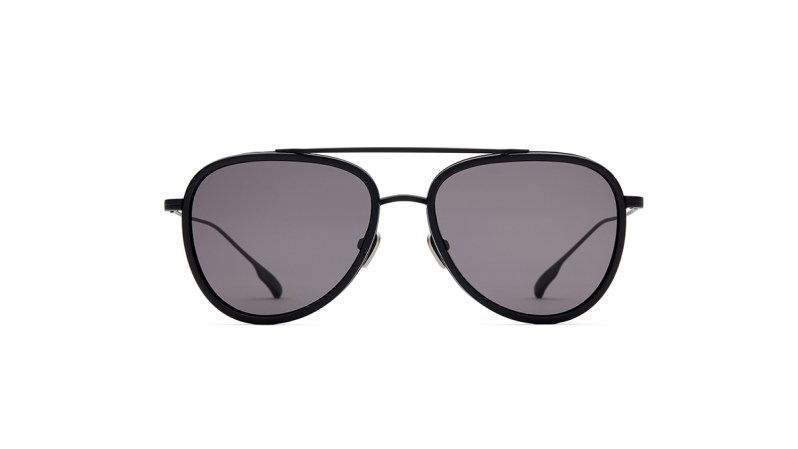 How often do you release new styles?
We have two collection launches per year. We'll do about 18 styles per launch with about 72 SKUs. Per style we generally do about four to six colorways. We bring out new colors each collection, but a lot of standard colors – like the key tortoises and blues – will stay in the collection but we bring out new variations.
How did you come to design eyewear?
I kind of fell into it. In the early days I did quite a bit of surfing and traveling the world and then it got to the point where I had to grow up and I got talking to a friend in the eyewear business and they had a warehouse job to pick and pack frames. Within the first day I decided that this is what I want to do. I fell in love with eyewear. The differences in materials, styles colors, shapes and different brands were just so amazing. I was enamored by what I was seeing and how creative you could be.
You also get to have one foot one the medical side because it's technically a medical device but you get to have another one on the fashion side. I was just a big sponge and soaked up as much as I could. I have over 20 years of experience – ten years before and ten years with SALT.