On Your Feet is all about that new shoe feeling- from the first time you open the box until they're worn into the ground. Sometimes we'll sift through the constant Air Jordan releases to bring you the gems other people will leave on the shelves, and sometimes we'll slide on reclaimed leather loafers from Prague, but we'll always focus on comfortable shoes with an appealing and creative aesthetic. So lace up your new kicks and stand on the precipice of adventure, where will we go together?
You may or may not have heard of Diadora, but the Italian brand has been crafting a variety of shoes, from boots to sneakers, since 1948. For July, a classic makeup from the '90s is seeing a return to form with the "Espresso Ristretto" S8000 sneaker.
Unlike a lot of sneakers that are constructed cheaply in China or Taiwan, the Diadora S8000 sets itself apart with a deep heritage. Each pair is crafted in the brand's Caerano di San Marco factory, near the northeastern coast of Italy. It's the perfect locale to revive a classic look and an original colorway from Diadora while ensuring the highest quality materials and construction.
The "Espresso Ristretto" S8000 draws inspiration from the drink of the same name. Though outlined with black and grey suede on top of clean white mesh, the real draw is the unique turquoise color.
The off-green shade isn't one you see on shoes very often and puts a fresh face on a classic sneaker. It draws inspiration from unroasted coffee beans, which gives the turquoise hits a natural, understated balance.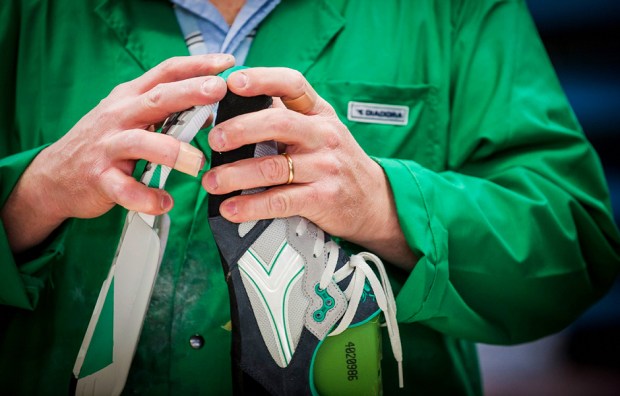 This colorway of the S8000 also marks the silhouette's return to Diadora's lineup and original quality. It's the first time the shoes have been produced in the Italian factory since 1990, and as such, quantities are extremely limited.
The "Espresso Ristretto" S8000s will make their way to retailers on July 18th, but due to their limited nature, they'll fly off shelves quick. They cost 125 euros, which comes out to just under $200 in the United States.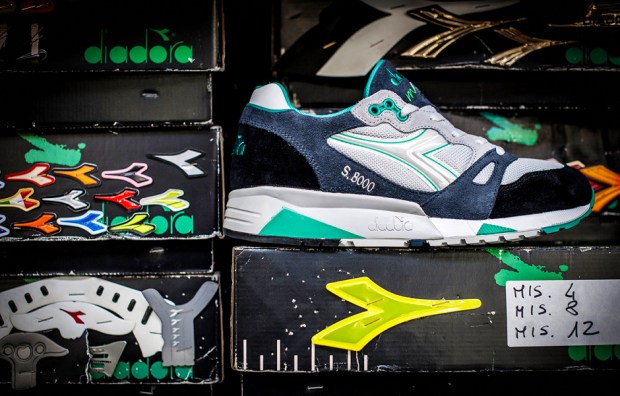 Editors' Recommendations