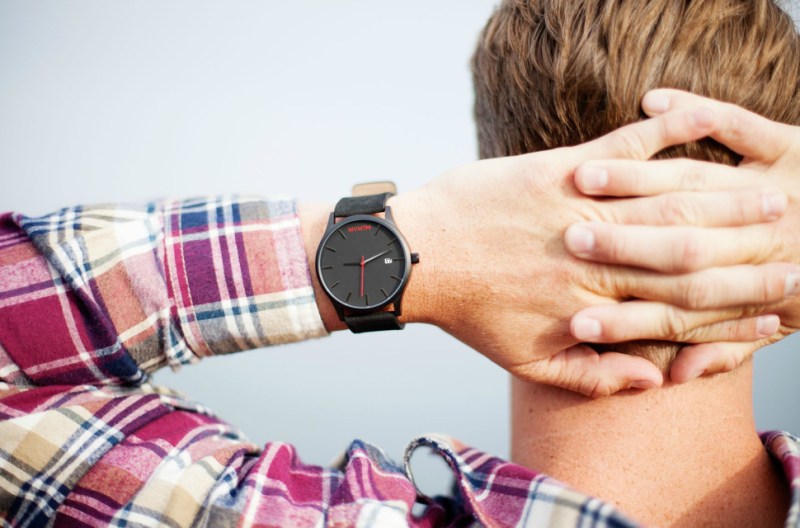 There's a common misconception among consumers that premium construction always demands premium pricing to match. As a buyer, we often get caught thinking the best-looking wears — in this case, watches — require us to shell out half our rent check just to strap a timepiece worth looking at on our wrist. Fortunately, MVMT Watches (pronounced "movement") is a brand that's living up to its name, pushing high-quality builds without the luxury price tag that often comes with premium brands.
Related: The Strata-focused Layer Leather brings the stadium to your wrist
As Indiegogo's second-highest crowdfunded fashion start up, MVMT Watches has knack for building something out of nothing. Young entrepreneur Jake Kassan grew up fretting over the price accompanying big-name watch brands, so him and his buddy decided to start their own out of San Diego once out of college. The company's first, six-piece collection of watches is the perfect example of their modern-day ode to minimalism, too, offering a variety of 42-millimeter cases with 24-millimeter bands.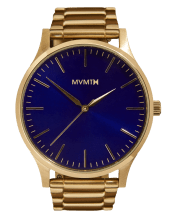 Dubbed the Classic Series, the inaugural collection of timepieces provide a swath of distinct styles to choose from. Each utilizes scratch-resistant mineral crystal for ample protection, regardless of whether you opt for a watch donning the leather or a stainless steel band, with Miyota Japanese quartz movement for power and stainless steel steel buckle to ensure it stays on your wrist. Highlights such as the White/Silver ($100) and Black/Tan Leather ($95) represent an amalgam of both form and function, one you can quickly throw on under a blazer for a professional look or with a basic t-shirt if you prefer a more casual approach.
The Classic Series was only the beginning, though. MVMT Watches quickly introduced the Chrono Series soon after, which takes a subtle cue from early aviation's fascination with precise timekeeping and meshes it with an impressive air of contemporary touches. Watches like the Chrono White/Caramel Leather ($135) and the like-minded Chrono All Black ($140) exemplify the style, sporting water-resistant construction and three sub dials featuring a 60-second timer, 30-minute timer, and a 24-hour hand. The 40 series soon followed in suit, bringing with it slimmer offerings and premium, interchangeable straps that look as phenomenal on the Rose Gold/Natural Leather ($120) as the Silver/Brown Leather ($120).
Apparently, sometimes you get more than you pay for.
Editors' Recommendations