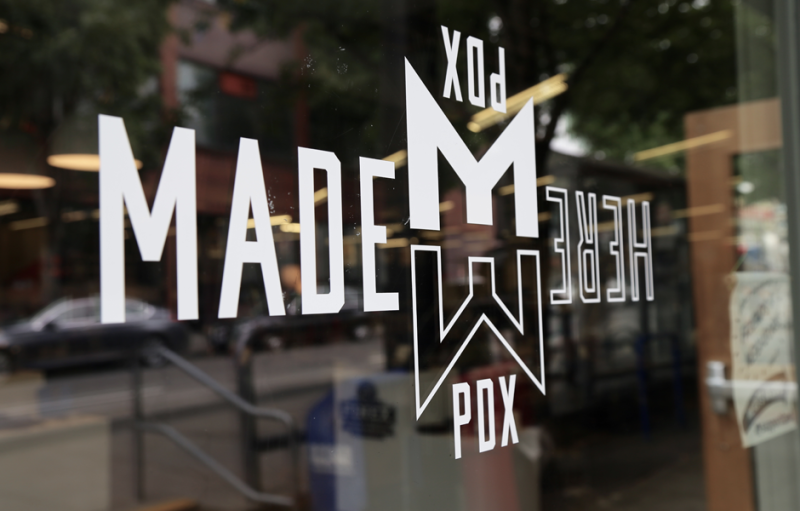 Even if you haven't seen the Carrie Brownstein and Fred Armisen-starring sketch comedy show Portlandia, chances are high you've seen the words "weird" or "odd" associated with the Oregon city of Portland. While these depictions do closely associate with the City of Roses, buried beneath its self-appointed weirdness lies a breeding ground of immense creativity coming from some of the most brilliant entrepreneurs native to the Pacific Northwest. From a backpack company that repurposes sail cloth and kevlar into high-quality bags, to a tight-knight family of collaborators who single-handedly perfected the use of wood in products, Portland has no shortage of gifted and just downright talented makers.
Related: Catching up with Jaefields owner Wookie Fields
Due in large part to this increasingly large and eclectic mix of locally made products, finding a place to peruse everything Portland has to offer just didn't exist — until now. Once local Portlander John Connor came to this frustrating conclusion himself, he thought, why not centralize everything this wonderful city has to offer in one place? After tossing around several iterations of this very idea last year, Connor — with the help of retail aficionados Bob Davis and Paul Herring — flung open the doors to a Portland-specific goods shop aptly named MadeHere PDX in November of 2014. After opening the store with roughly 40 brands, including the above-mentioned Truce Designs, MadeHere PDX now boasts a staggering 160 Portland-area brands, and it hasn't even celebrated its one-year anniversary yet.
When developing the idea for MadeHere PDX, Connor wanted to allow the business to feature larger selections from the brands they had in the store, which would then give customers more choices while shopping. To accomplish this task, John ultimately decided that utilizing a consignment model in the store was the best course of action. Not only does this model continue to empower the shop and its selection, but it significantly benefits the brands and MadeHere's growing customer base.
"The consignment model, while allowing us to open on a shoestring, more importantly preserves both our brand as well as that of our vendors, in that we are not under pressure to discount to free up money to buy other stuff the way most retailers do," Connor tells The Manual.
MadeHere PDX's consignment model also gave Connor and company the ability to stand on their own and not compete directly with some of the bigger stores in Portland which might carry some of the same product. Without feeling as if it were under the gun to sell products, MadeHere capitalizes by offering bigger product lines from a diverse array of brands. Because of this, not only does the store itself have the chance to thrive, but it gives even smaller Portland companies an incredible opportunity to have their work featured.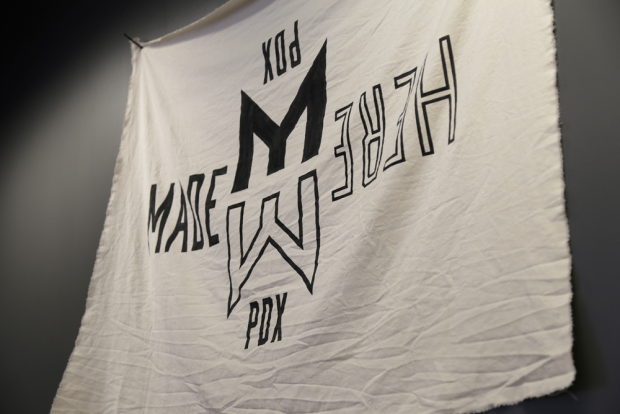 "It allows us to showcase a larger range from each brand, since they still own the inventory," Connor continues, "this is huge because we present a much stronger line, in many cases a complete line, to the customer. They have more choice."
Aside from MadeHere PDX's goal of spotlighting as many Portland-area entrepreneurs as possible, the way in which it gives back to that community inspires as much as any aspect of the business. At least once per month, the team at MadeHere holds seminar style talks geared towards educating local businesses, introducing new manufacturers, and helping the brands grow. Connor works closely with Portland Made Collective and ADX (Art Design Portland) founder Kelley Roy in setting up these monthly get-togethers which have, thus far, been a boon for all parties involved.
"I believe in the community of businesses we've collected at MadeHere PDX, and in helping them to build their business," says Connor, "we work very closely with many of them, sharing feedback, discussing packaging design, even pricing. I also believe that a customer seeing the same brands and products in multiple places will feel more comfortable buying them from a retailer."
Since the day MadeHere PDX opened last November, the store has enjoyed a steady increase in sales month over month with August coming in as the store's second-most prosperous month since its inception. As the store continues to grow in popularity, Connor remains committed to finding new and exciting products to showcase within the store's expertly constructed interior. Whether it be choosing to feature North Drinkware's unique Mt. Hood Pint (which was also a massive hit on Kickstarter), or gearing up for an upcoming collection of leather sunglasses from JBird Collective, MadeHere PDX never stops looking to expand its horizons.
With Portland's seemingly endless well of unique designers and thinkers, MadeHere PDX looks poised to become another one of the Rose City's staples alongside Powell's Books, Voodoo Doughnuts, and Rogue Brewing.
Editors' Recommendations