For Jaefields clothing founder Wookie Fields, the concept of quality over quantity isn't just a belief; it's his company's mantra. Rather than mass produce the T-shirt he dubs as the "best fashion T-shirt on the market," Wookie takes pride in hand selecting all of his garments and producing small runs of the clothing. From his aptly named Portland Proper line, to his handful of Jaefields Essentials, it doesn't take long to see the quality spilling out from the small quantities. To get a look at the man behind Jaefields, we caught up with Wookie to see what inspires him everyday and why Portland is 'home' for him and his brand.
The Manual: What got you into designing clothing?
Wookie Fields: Growing up I was never satisfied with anything I found at the mall, and back then shopping at a specialty boutique was only for super high-end designer stuff. I always loved Supreme, Bathing Ape, and Triple Five Soul. Combine those with my love for Ralph Lauren and I felt I just had to start making my own clothes/designs. A lot of times, I would go overseas and buy everything I would wear for the whole year or even longer. I eventually became so fascinated with the way designs came to life, I wanted to design and produce them myself.
TM: What are your biggest inspirations?
WF: Lifestyle. Everyday I always think 'if only,' and I put that into perspective with my designs. With many fashionable clothes you sacrifice comfort to look good, or vice versa. I just try to combine those two things together. The two key words I use to describe my style are versatility and functionality.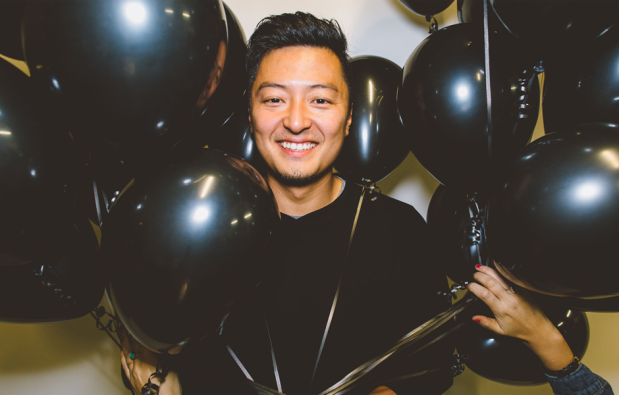 TM: You launched your first clothing venture Evlve in 2010, though went through a rebranding to create Jaefields in 2013. Why was it important to rebrand and create Jaefields? 
WF: I started Evlve back in '10 wanting to make the best T-shirt around, and then started to expand my interests to make things better. My original vision for the brand changed and I wanted to do more than just T-shirts, so Jaefields was born.
TM: One of the things which stands out on your site is how you believe what you wear should be unique, personable, and versatile. Often times when people hear the word unique as it refers to clothing, they think off the wall, odd, or eccentric. I noticed you have a slightly different viewpoint on this.
WF: The word unique can be deceiving at times because of how so many people generalize it. To me, being unique in fashion is to have your own style; being able to make an outfit work the way you want it to. My designs reflect this simple thought: if it's essential for any occasion, it's unique. To make any silhouette or style better — for it to be versatile and functional — is unique. I think I have the best fashion T-shirt on the market because of the way it fits, the material used for the current season, and the little details which make it easier to do things with it.
TM: Your based out of Portland, and it shows in a few of your products. What is it about the Rose City that makes you happy you've set up shop there?
WF: To be frank, I only know Portland. Even after 20 years, I still feel like I'm learning new things everyday. I've traveled to many different countries and PDX is the only airport where I feel the gravity — literally. I feel like there's a special bond between Oregon's Mother Nature and I. The air smells perfect, the water tastes beautiful, the city lights up so beautifully; I honestly think it's the only place in the world where we actually take time to open and close the city. I've driven into the city at 5 in the morning and it's absolutely stunning. By day it's functioning and by midnight, it's sleeping with the rest of us. All in all, I love the city and am very proud I'm based out of Portland.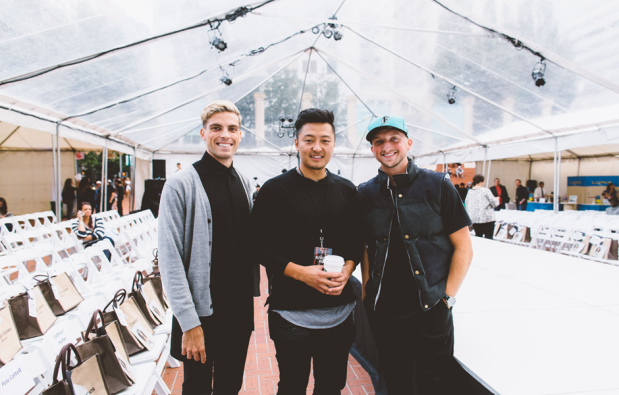 TM: Jaefields was included in Portland Fashion Week for the first time this year, what does this mean for you and Jaefields as a whole? 
WF: Being part of Portland Fashion Week gave some visibility to Jaefields as a brand. The brand showcased a variety of silhouettes and coordinated them carefully with color and material. I've gained some amazing knowledge and skills going through the entire process which has helped me grow exponentially as a designer. To go through a fashion runway, Jaefields is now in motion!
TM: What's your single favorite item in your wardrobe right now? 
WF: Well, there are two things: my Jaefields Burnside short sleeve T-shirt and my Nike Pro Combat Capri tights. Jaefields does have the best fashion T-shirt on the market so… Am I obligated to say that?
TM: When can everyone get a taste of Jaefields' next line?
WF: Holiday Drop Part 2 releases in November during the Thanksgiving week and our spring collection — Peaches and Cream — plans to release next March. We've got a sample rack in our showroom and are currently talking to a variety of boutiques along the west coast to carry the new gear.
To shop Jaefields' product lines and take a look at Wookie's upcoming launches, head on over to jaefields.com. 
Editors' Recommendations