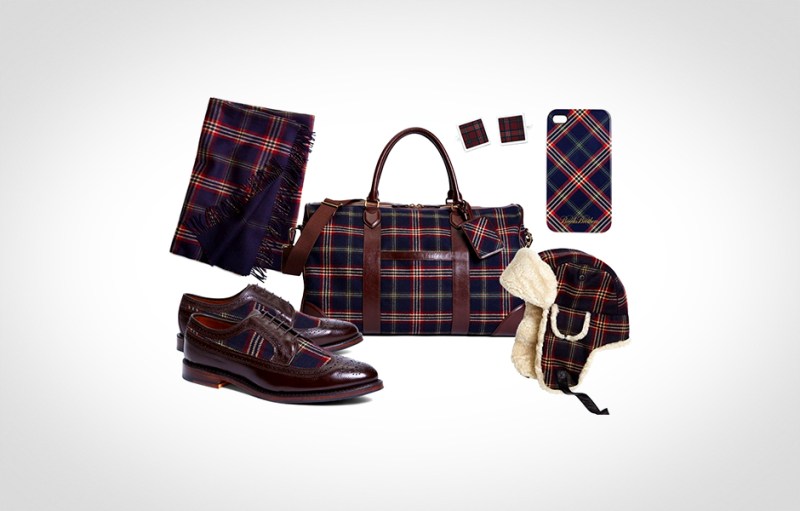 Brooks Brothers may be all-American, but they have been mad for plaid for sometime now, and even have a Signature Shop.
Tartan, or plaid as we call it over here in North America, is a pattern consisting of criss-crossed horizontal and vertical bands in multiple colors. Originally woven out of wool, Tartans are made in many other materials, so for those of us that don't live in the Hebrides can enjoy them too.Today, tartan and "clan tartan" is an important part of a Scottish family or "clan", but the naming and registration of official clan tartans only began in 1815.
For this holiday season, Brooks Brothers has created a signature tartan that embodies both their American legacy and Scottish heritage.  Inspired by the founder of Brooks Brothers, Henry Sands Brothers, whose wife hailed from Glen Lyon, Scotland, the Signature Tartan pairs the BB#3 (th.eir iconic repp stripe) and a "clan" plaid, thus, assuring a continued bond between these two legacies.
This deep navy ground pattern combines a rich burgundy and an ecru, resulting in a classic tartan for a classic company. With modern items from tech accessories, to scarves, bracelets, shoes, luggage, and amazing sportswear, a bit of tartan in perfect for this holiday season, and into the rest of winter for that matter.
Editors' Recommendations