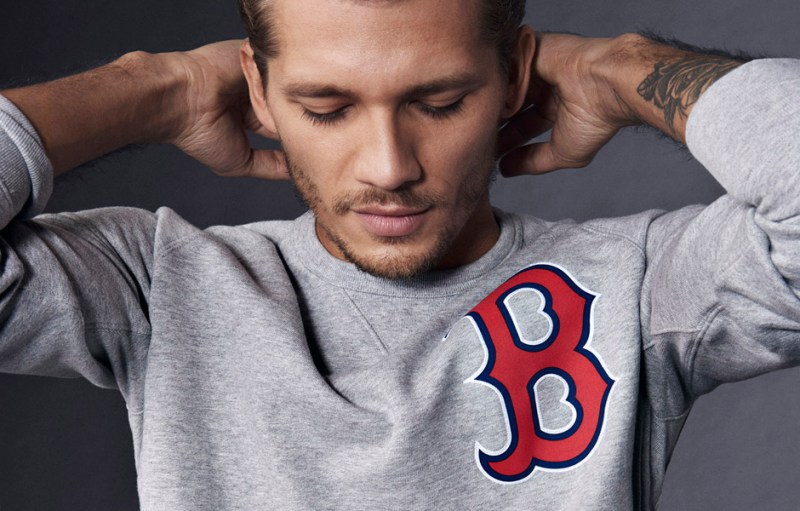 On the heels of its uber-successful NFL Collection, the San Francisco-based clothing company Levi's has opted to extend its reach in the sportswear sector by unveiling its ultra stylish MLB Collection. Released just in time for Major League Baseball's Opening Day earlier in April, Levi's newest collection not only allows fans of the Boston Red Sox, Los Angeles Dodgers, San Francisco Giants, or New York Yankees fly their team colors, but celebrates Levi's' historic style. Be it the iconic denim Trucker, a retro-styled Club Coat, or the company's revered (and incredibly comfortable) Crew Neck, the collection is pure class.
Related: Get your summer wardrobe ready with the Massachusetts-based Penfield
Aside from the fact Levi's limited the available teams to just four of the thirty current MLB teams, the collection (which should no doubt perform incredibly well for the company) is a great foundation to what should be a recurring release. Unlike many sports-focused collections, Levi's MLB Collection doesn't just provide sports fans with a selection of gameday designed clothing but rather it's an assortment of clothing that looks just as good worn casually as it does in a stadium.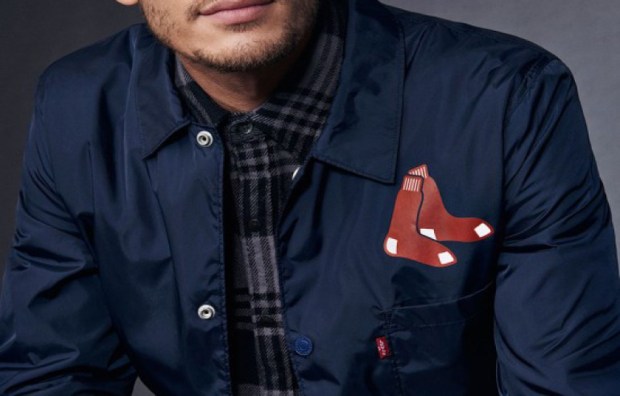 "From crafting uniforms to dressing fans for gameday, Levi's has been involved in the game of baseball for more than 100 years," says Levi's brand President James Curleigh. "We're excited to continue that tradition with the Levi's MLB Collection. There's been a resurgence of baseball-influenced clothing in the past few years and Levi's is in a unique position to create gear that can be worn to a game, but is stylish enough to wear in your everyday life."
Boasting over 140 years as a style icon, Levi's has made a name for itself by designing an eclectic and diverse lineup of clothing. In creating the MLB Collection, the company focused on developing a line of apparel that wasn't just versatile but incredibly classy. On each of the offered pieces, Levi's attached each team's logo by either stitching on beautiful leather patches or chain stitch embroidering their respective emblem.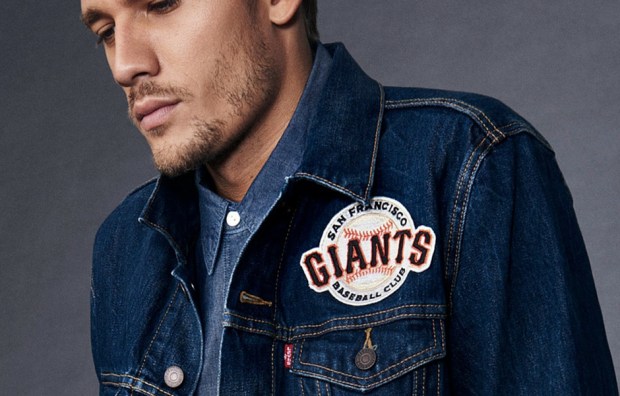 Levi's MLB Collection is the third such sports-centered collection released by the company, following its inaugural Levi's x 49ers Collection and its NFL Collection — which will expand to cover all 32 NFL teams prior to the 2016-17 NFL season. Fans of the Red Sox, Dodgers, Giants, or Yankees (or anyone who just wants to rep a slick Levi's crewneck) can head over to the company's website to take a look at the entire collection.
Editors' Recommendations