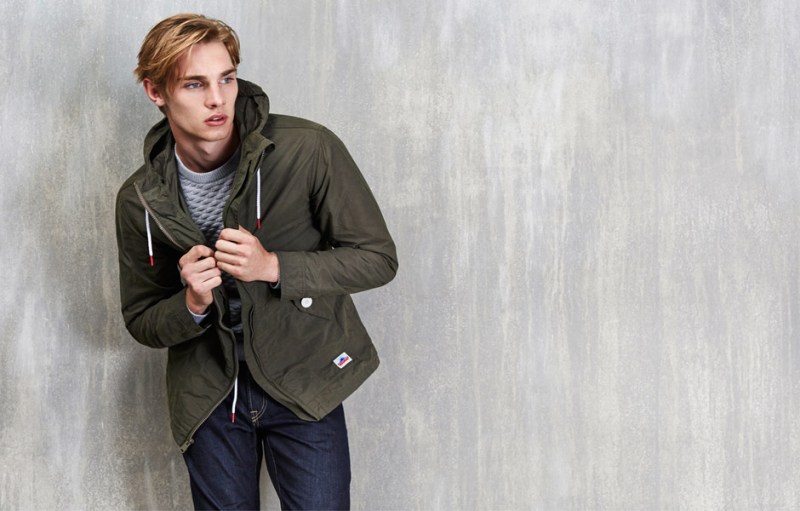 Founded in Hudson, Massachusetts in 1975, Penfield clothing company has built its foundation on providing high-quality down-insulated outerwear at attractive prices. As anyone who's ever shopped for a solid down jacket can attest, this isn't always the easiest thing to accomplish. For founder Harvey Gross, he succeeded at this by acquiring a small manufacturing facility in Hudson capable of producing down — instead of outsourcing the labor. Because the mill was located in New England, Gross was able to expertly craft his collection's to stand up to the somewhat schizophrenic weather native to the area.
Related: Travel in style with Hook & Albert
Today, Penfield's extensive collection of outerwear completely embraces its northeastern heritage, epitomizing New England style and celebrating the region's aesthetic. The company beautifully continues this with the recent release of its Spring/Summer 2016 men's collection which introduces a bevy of new (and flashy) prints to its already impressive lineup. With the Botanical and Spring/Summer prints, Penfield customers won't have to look much further than their wardrobe to find playful, summer inspiration.
"New product injections enrich the collection available in a wealth of new prints and colors, resulting in a diverse offering finely balanced with the brand's origins in classic outdoor apparel," reads the company's press release.
Aside from the spirited new prints, Penfield's upcoming collection also embraces historically beloved colors such as petrol can red and boat yellow, which perfectly capture 1970s New England history. Additionally, the brand chose to focus on a selection of clothing that excels when layered and displays extreme durability no matter what climate they are worn in. From its classic rain jacket to a standard bomber jacket, Penfield offers its customers a varied array of product that will keep you comfortable, dry, and (above all) looking good throughout the spring and summer.
Editors' Recommendations