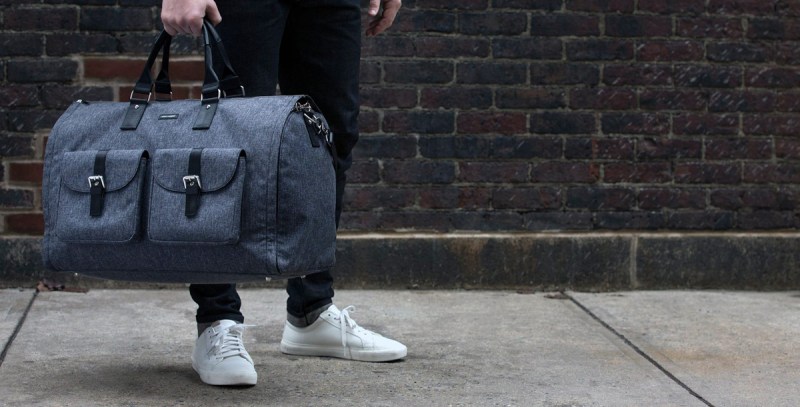 Similar to the way a stylish rug beautifully ties a room together, a proper set of accessories has the uncanny ability to dramatically elevate one's personal style. Despite the system of accessorizing seeming to be one of fashion's core tenets, finding a suitable one-stop-shop is like finding a needle in a haystack. Knowing this to be true, entrepreneurs Adam Schoenberg and Cory Rosenberg — who first met and bonded at a wedding over a shared affinity for colorful socks — elected to alter this unfortunate fact facing the men's fashion world and founded the accessory-centered business, Hook & Albert.
As the duo built its foundation by offering an extensive selection of timeless accessories, it wasn't long before Hook & Albert began dabbling in the sector of travel. From carryalls and portfolio bags to weekenders and accessory totes, the business soon offered more than just standard outfit-accompanying fare. With summer right around the corner, two of Hook & Albert's essential travel items look perfect for any amateur or avid traveler: Its water-resistant Overnight Bag and the pocket-heavy Dopp Kit.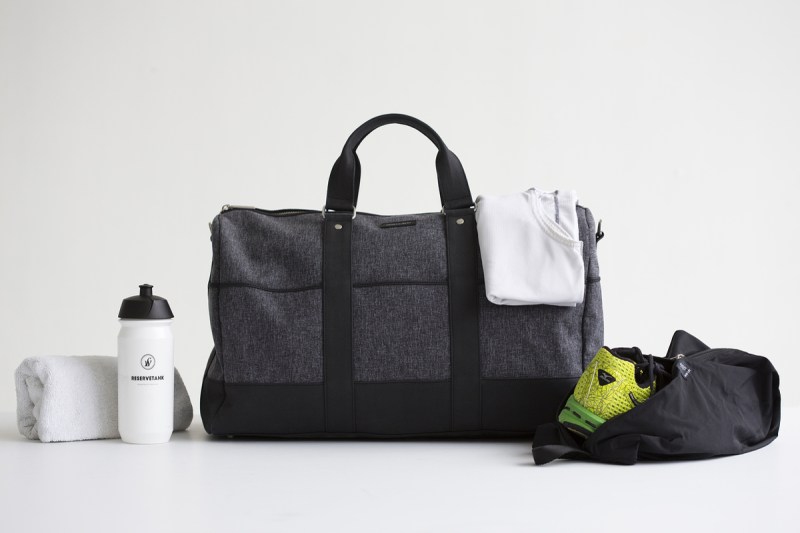 Concerning the Overnight Bag, Hook & Albert outfit its new signature not just with a water-resistant exterior but also includes a clip-in laundry bag, water bottle pocket, and shoe bag making it a prime companion for any gym-goer. Its sleek and clean design is accentuated by melange canvas and black denim accents that scream sophistication. If its excursion you crave, the Overnight Bag proves a worthy travel partner, capable of holding a weekend's worth of clothing, shoes, accessories, or otherwise, with absolute ease — it even meets any domestic or international carry-on requirements.
In addition to the classy Overnight Bag, the company also recently released what it's calling the "ideal toiletry travel companion," the Travel Dopp Kit. Available in either melange fabric or vegetable tanned leather, Hook & Albert's Dopp kit excels in offering users incredible functionality in an extremely lightweight design that's utterly stylish. Featuring three separate compartments for stored goods, owners have the ability to stash toiletries in either the large central rectangular pocket or in either of the two side zip flaps.
With each boasting a level of quality that essentially assures they'll be a part of anyone's travel ensemble for years, Hook & Albert's Travel Dopp Kit and Overnight Bag are must-haves for any avid traveler. To see the company's full collection, head on over to the Hook & Albert website.
Editors' Recommendations