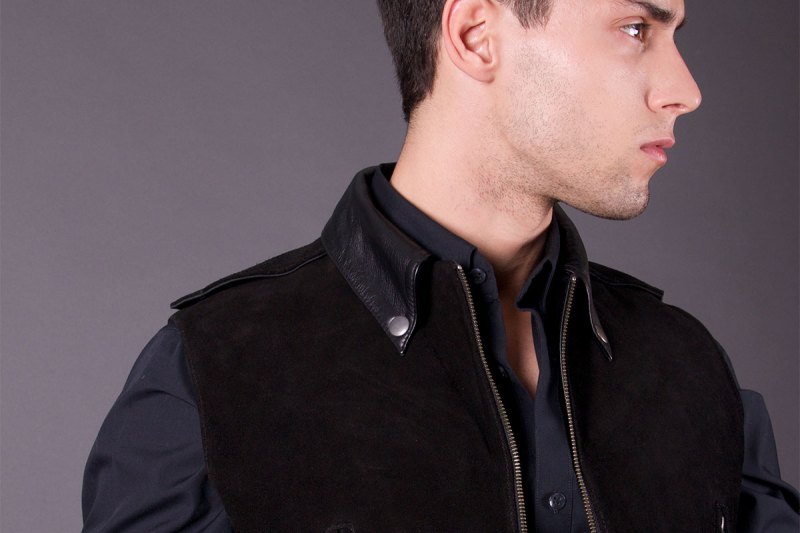 Clothes by young New York-based designer Kevin Shahroozi are proof that made to measure garments are no longer limited to classic three-piece suits. His eponymous collection of mostly jackets and outerwear is modern with a mild edge and utilizes only high quality fabrics from Italy. Not available in stores, it is produced per piece and customized to each private client.
Shahroozi recently told me about his work and services and explained why making his clients look great is so important to him.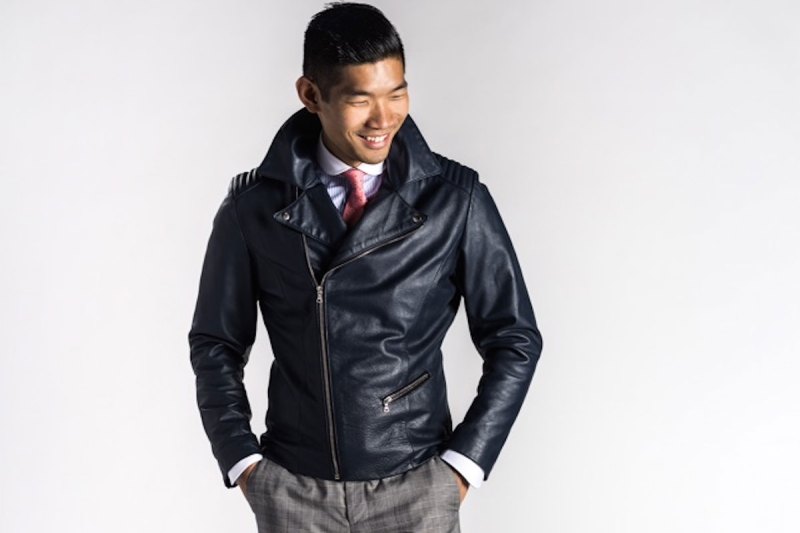 What is your background and why did you start the line?
I am born and raised in Queens, New York City. My father is of a Persian background and my mother has a Taiwanese background. I started the line because I love fashion and I just wanted to help people look good, especially professionals. I want them to look good and feel better. I believe the clothes you have on does affect your confidence and how you feel about yourself and how people first recognize you. Ever since I was a child I loved style. I remember being nine, ten or eleven years old and I would offer to buy groceries for my parents just so I could put on my nice shirt and jeans and gel my hair and go out.
When did you start the line?
About two years ago. About a year since it has been mostly working on the craft and testing and perfecting the designs. For the past year I have been doing mostly private clients. One of my jackets, the black bomber jacket, was in the Macy's fashion show about a year ago and I was in store called Ina that is in SoHo. I've had a few professionals that get the garments made to measure and custom made for them and they really love it.
How do you describe your aesthetic?
I would describe my aesthetic as something that is professional yet also a little bit edgy at the same time. It is high-end. All of the materials I use are high quality from cashmere, lambskin leather, Japanese denim, and silk linings. It's also dressy as well as casual. There's the hoodies with denim and lambskin sleeves. Then there's the bomber jacket with neoprene and lambskin leather and then there are the sports coats made in Japanese denim with snap buttons. It is something that people can wear a lot, especially in the city. It gives a good sharp look to people and it's high-end yet not too stuffy.
How long does it take to get a piece after ordering it?
About four to five weeks. It's pretty quick compared to other brands that do custom where they take a couple of months. It's all made in New York City. We have a tailor based in the Garment District. But the fabrics are all Italian fabrics. We work with a mill that's based in Italy.
How does one order from you?
People can make an appointment, try on things and feel them. But if they are not able to come to New York they can send us a garment that fits them very well and we will just make the new garment in that same exact fit and measurements.
What's the price range?
About $1,000 to $2,000. The cashmere jackets are about $1,500 and the coats and suits are about $2,000. These things can be altered if they make an appointment. We can show them swatches of other fabrics and other colors. The gray neoprene jacket that a tech client ordered was done in cashmere sleeves and a thinner neoprene, for example.
How many different styles are you currently offering?
Approximately 15. It's mostly jackets. We have one suit, a couple of coats and a few that are specifically womenswear such as the lambskin trousers. We can make dress shirts as well. The jackets are mostly casual but a couple of times we have made for formal occasions. We also are working on more jackets and a couple of new sport coats and suits in the next collection.
What's your favorite piece?
I really like the bomber jacket with neoprene and lambskin leather. It's trendy right now but it's just so easy.
Will you ever make the line more mass market and non-custom?
I'm open to the idea but it's not something that I'm driven towards or aggressively going after but I'm open to it if it's the right people, ideas and opportunities. I really love what I do and I love helping people look good and feel better. Of course I believe it's important what's on the insides and who you are as a person – there's no doubt about that – but as you know, people judge you before they meet you just by how you look and it really affects how someone will deal with you. When people order made to measure it gives it a more intimate environment and a more personal connection and I really try to give people something perfect for their lifestyle. Most of the time that requires me to really get to know them and I really like that.
In the meantime, people should just email you if they want to set up an appointment?
Exactly! Call my cell phone or email directly. Check out the website and if I can help you in any way possible I would love to style you, dress you and make you a garment. So call me up!