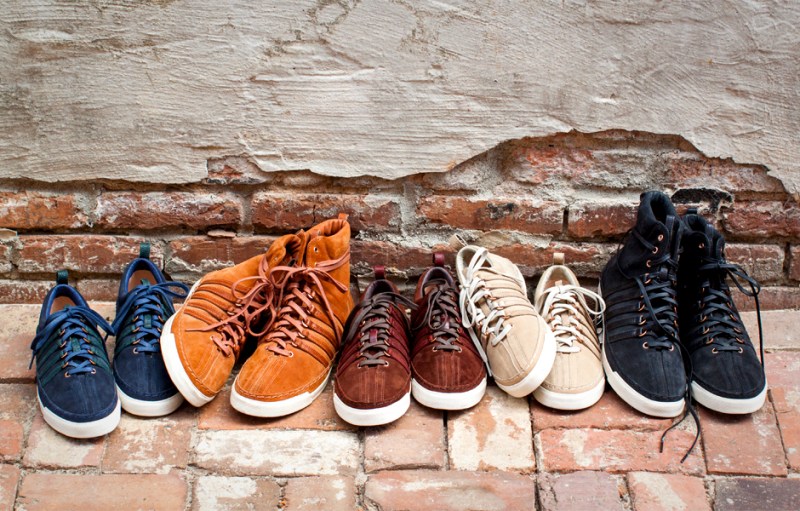 When K-Swiss was founded in 1966, it was all about using lessons learned from skiing to create a tennis shoe. Both sports needed footwear that was comfortable and supportive, but in particular was able to keep up with quick, repeated side-to-side motion without falling apart or slipping over. The result was the K-Swiss Classic, a sneaker that's still worn today, but the Arlington is a little bit different.
The Arlington is still built around supportive, durable side support with a vulcanized outsole, but the Arlington Welt is a slightly different take on the sneaker. For that effort, K-Swiss worked with Billy Reid, a Southern designer whose styles reflect the natural inspiration of his home, with unique twists that modernize the classic looks.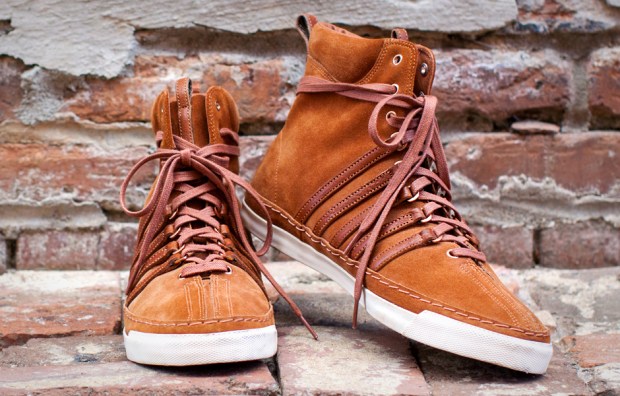 His version of the Arlington Welt takes the more natural look even further with earth tone browns and sand colors that adorn a normally white or grey shoe. The collaboration reflects Reid's dedicated to authenticity and quality while still finding inspiration in a classic look.
It's not just the Arlington Welt either, as Reid and K-Swiss have taken the designer's favorite silhouette and turned it into a high-top as well, the Arlington Welt Hi. The look on these is inspired by the same natural colors and materials found on the low-top version.
Whichever way you decide, it's hard to go wrong with a pair of K-Swiss sneakers. These in particular are a bit more fitting for a casual office or a night out than some of the more athletic minded shoes in the K-Swiss lineup might be, largely thanks to Reid's inspiration. They're available now directly from K-Swiss, but don't kick your feet, they may not last long.
Editors' Recommendations