New York-based outerwear performance brand Hawke & Co. just released a new capsule collection with CFDA designer Burkman Bros., which features classic fall favorites in fashionable, laid-back styles.
"It was truly a pleasure and a career highlight to work with Doug and Ben Burkman," began Hawke & Co CEO Michael Rosenberg. "I always thought of them as the edgier younger brother of our brand. This collaboration was full of synergy and I think the collection itself reflects that harmony."
This harmony manifests in a handsome, understated collection of stylish active wear for the man on the go. As the two brands began to develop the looks that would comprise the capsule, they kept a tight focus on warmth, durability and comfort.
While the designs ended up being quite modern and stylish, the coats were built first and foremost to keep up with their guy, whether he be traversing a mountain path or a busy city street.
"We made sure to create pieces that are lightweight for an easy transition from work-to-play yet can resist temperamental weather," Rosenberg explained. "These versatile pieces will last you through any adventure big or small, whether it's hiking, kayaking, or even just taking a walk."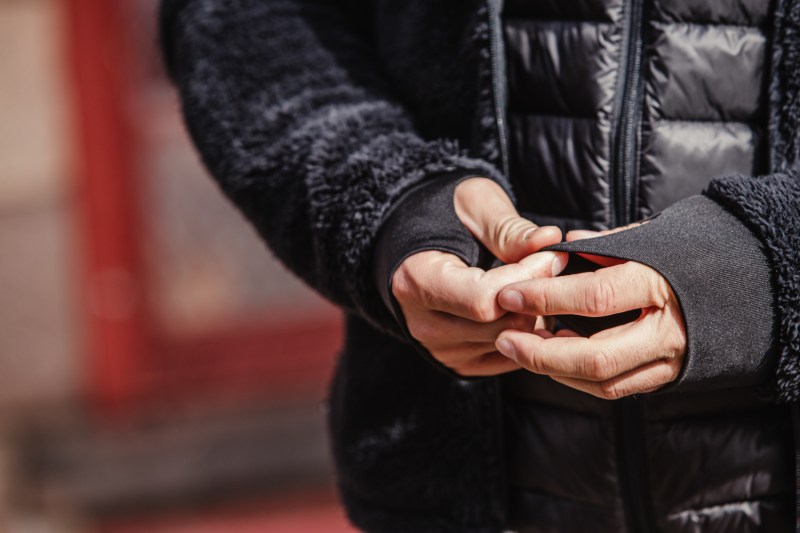 The capsule boasts fleece zip-fronts ($150), bombers ($195) and down-filled popover jackets ($210) in polyester and nylon, which give them their durability. The jackets are designed for a slim fit and stuffed with duck down, which keeps them both warm and lightweight.
The pieces come in neutral colors (grays, blues and hunter greens) as well as a few playfully innovative prints (such as their Snake Print Down Popover).
"It has truly been incredible," Rosenberg had to say of the collaboration. "To fill white space with a clear design aesthetic in a mature and saturated market is a testament to the Burkmans and their design aesthetic, as well as the strength of the Hawke & Co brand."
The capsule is being offered exclusively through Bloomingdale's and can be viewed, here.