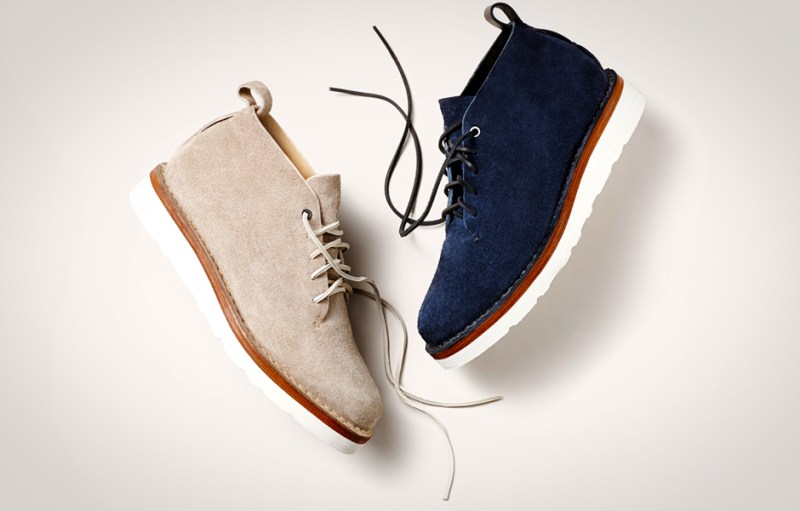 On Your Feet is all about that new shoe feeling- from the first time you open the box until they're worn into the ground. Sometimes we'll sift through the constant Air Jordan releases to bring you the gems other people will leave on the shelves, and sometimes we'll slide on reclaimed leather loafers from Prague, but we'll always focus on comfortable shoes with appealing and creative aesthetic. So lace up your new kicks and stand on the precipice of adventure, where will we go together?
As the rain and cold fade into sunny spring days, it's time to stop hiding the suede in your closet for fear of gross matting. Enter the FEIT Stitchdown Package, with two pairs of classic styles, set apart from the pack with thick, hairy suede in natural, eye-catching colors.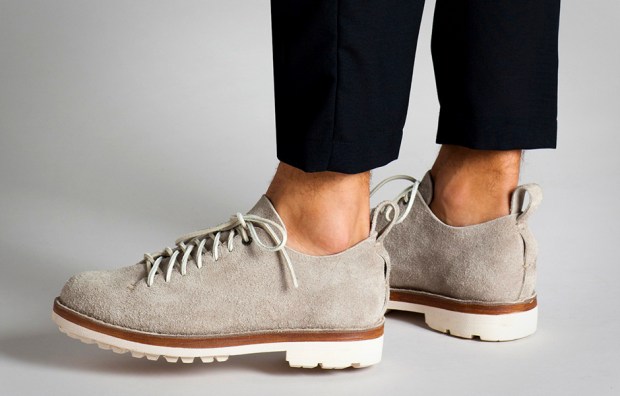 There's a lot to love about the quality and materials used by FEIT to craft these smart shoes. Each pair is hand made by a single master craftsmen, with approximately two weeks of attention paid to each pair. The foot bed is crafted from exquisitely soft and pliable buffalo leather, with a Vibram Morflex outsole for grip and strength even under strenuous conditions. Both shoes are carefully constructed with eco-friendly practices and quality in mind, using steam and light moisture to shape the upper to the last, without harmful chemicals or plastics.
A single-piece interpretation of the classic hiking boot, the Double Stitchdown takes an old idea and uses stone and marine colors to create a shoe that's fresh, yet familiar. If you do get caught in the rain, the gusseted tongue will help keep your feet warm and dry inside.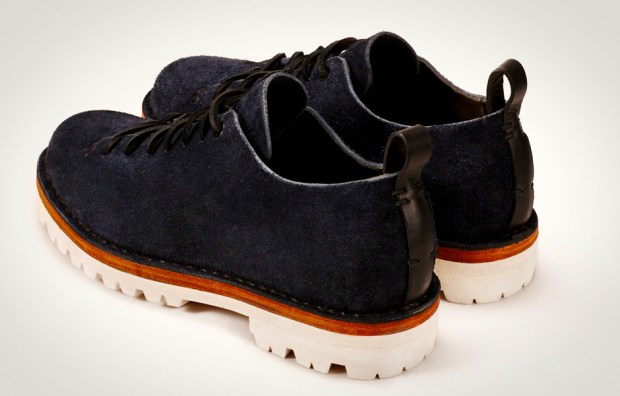 Despite its low-top design, the Hiker Low features a chunky midsole with an extra layer of buffalo leather, and a one-piece upper. The result is a shoe that's breathable, and naturally professional. Only natural pigments are used for the suede, so the leather can age naturally over time without losing its shape or soft feel.
You can pick up both the Double Stitchdown and the Hiker Low from the FEIT Direct Website.
Editors' Recommendations