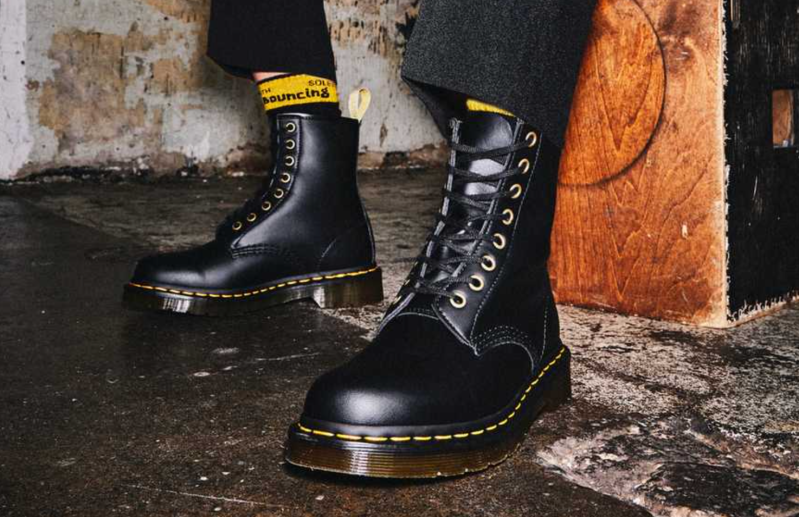 We're seeing a lot of shoes from the Dr. Martens go on steep discounts ahead of Black Friday. And these discounts are good, we're seeing most things at 25% off and some way above that, unlike a lot of "teaser" deals. So, if you're an existing Dr. Martens fan, you should 100% tap the button below this paragraph to get started shopping. The sale contains men's, women's, and unisex boots and shoes, however, so the Dr. Martens page can be tricky to shop for a man. That's why we're breaking down the sale, as well as some common questions you might have about Dr. Martens and the products they have, throughout the rest of the article.
Why you should shop Dr. Martens deals
The Dr. Martens on display in this sale represent some of the best loafers and boots from the brand. Exemplary of the style are these that have a traditional, classy style. Likewise, their have the very classic over-ankle black boot look. You'll definitely want to brush up on caring for leather boots if you get a pair.
One thing to note about this sale is that there are plentiful pairs of shoes available for both men and women, and they look quite similar. So, be sure to double-check whatever you get. In fact, Dr. Martens admits what we should have long ago, in that sometimes a shoe can really work for anybody, so there are plenty of pairs of unisex shoes offered as well. Which may lead you to wonder, can I share unisex shoes with my significant other? Yes, but don't forget size! Men and women's shoes have a one size difference. For example, if you're a size 11 and your female partner is a size 12, you can both wear the comfortably.
No matter what, how, or who you're shopping for, be sure to check out the Dr. Martens early Black Friday sale over at Amazon by tapping the button below. Most of the pairs of loafers and boots are 25% off, but we're seeing some items discounted by 40% or more. So, if you want something stylish, or just need some quality winter boots, now is the time to shop.
Editors' Recommendations