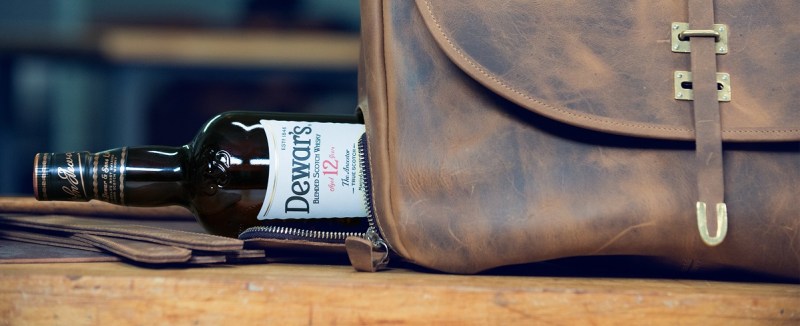 If you're looking for a gift that very few people will have, we've found a worthy consideration.
It's the new limited edition No. 497 Messenger Bag that's the result of a collaboration from Dewar's Whiskey and Billykirk. They're only making 100 of these bags, so you'll be in rare company if you're able to snag one.
The idea for the messenger bag revolves around the wanderlust that expanded Dewar's from a small Scottish distillery to a global standard for the finest blended Scotch whiskies. Tommy Dewar's adventures were so popular among his friends that they encouraged him to publish his journal, now known as A Ramble Round the Globe.
Brothers Chris and Kirk Bray launched Billykirk in 1999 in Los Angeles. The flagship store/showroom for this leather and canvas design company is now located at 16 Orchard Street in the Lower East Side of New York City. Most of the company's small leather goods and bags are handmade by in-house artisans or by a group of Amish leather craftspeople in Pennsylvania.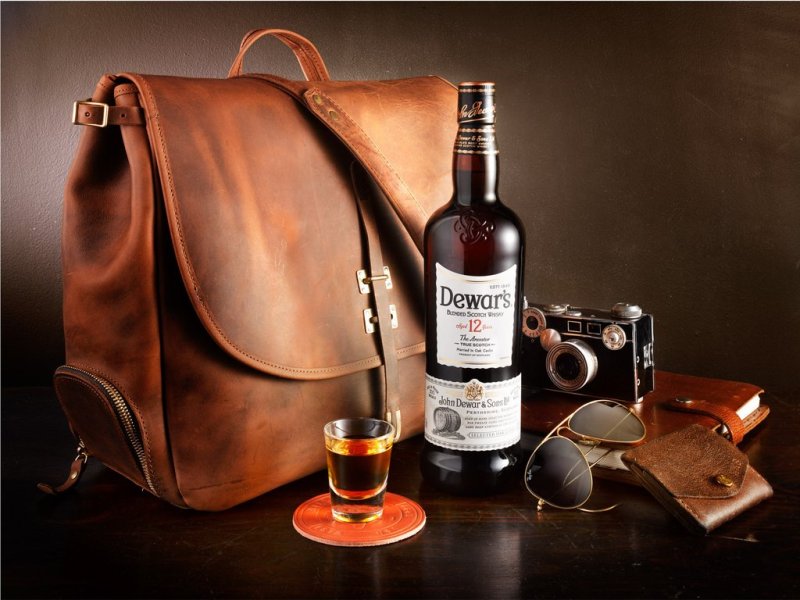 Like a good whisky, the No. 497 Messenger was designed to get better as it ages. Its unique oil pull-up leather reflects strong character in the hide, not only revealing, but highlighting imperfections. Each bag will develop its own unique patina, allowing for the messenger to tell a story as a complement to the anecdotes of the owner. There's a handy zippered opening near the bottom of the bag for easy storage and access to a bottle of Dewar's.
The bag comes in at 12.5 x 15 inches with a depth of 5.5 inches. The shoulder length is 42 to 53 inches. Customers must be 21 or older to order, but the whisky is not included and retails for $650.