America made apparel and active wear brand American Giant is known for providing its customers with straightforward, utilitarian essentials to see them through the rigors of the every day.
In keeping with this spirit, the brand just added a new item to its ever-growing collection: the Work Shirt.
The Work Shirt is American Giant's answer to the shirt-jacket, an iconic American silhouette usually made by outdoor brands in tough fabrics like wool. It's a garment built to withstand the elements and, as the name suggests, hard work.
Though many brands have created their own versions of the work shirt over the years, American Giant managed to make its interpretation stand out by swapping out the traditionally heavy wool for much lighter cotton fleece.
"We were inspired by classic shirt-jackets, but decided to eliminate what we didn't love about the original style, namely how boxy and stiff it could be," began American Giant CEO Bayard Winthrop.
"We spent several months tweaking the fit and found that with our custom heavyweight sweatshirt fleece, we could create a shirt that was more flexible, but still tough."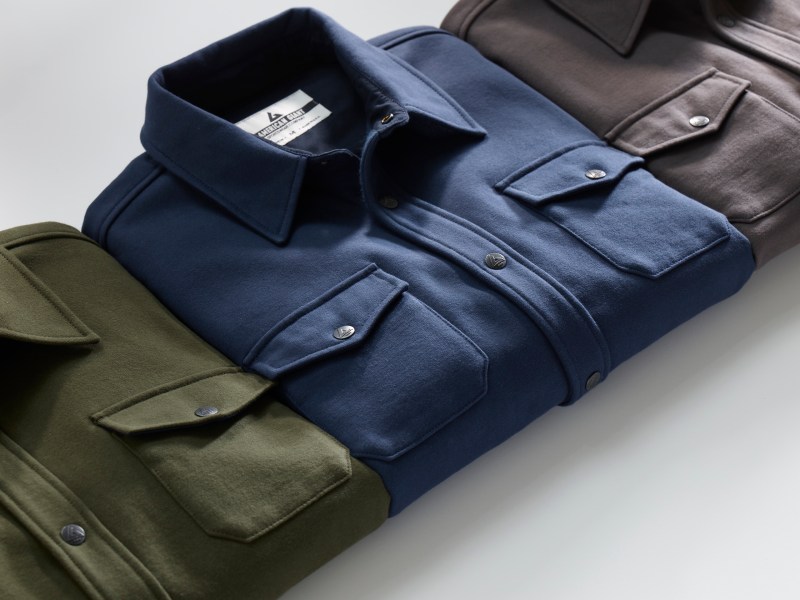 While the Work Shirt is much lighter than its forebears, it maintains their rugged, crisp lines remarkably well. Custom metal snaps add to the hearty look of the shirt, as does the intricate double needle straddle-stitching throughout.
By using fleece, designers were not only able to make the cut of the jacket more modern, but were also able to eliminate the uncomfortable itchiness of wool. What's left is a streamlined garment that Winthrop jokes is "tough enough to chop wood in, but sophisticated enough for dinner at Grandma's Christmas table."
"Like everything we make, the Work Shirt is for someone who values quality and durability in their clothes," he added. "Our customer in general is a driven, self-starter who really buys with intention."
The Work Shirt retails for $89 and comes in Navy, Olive, Grey and Black. Buy it, here.
Editors' Recommendations