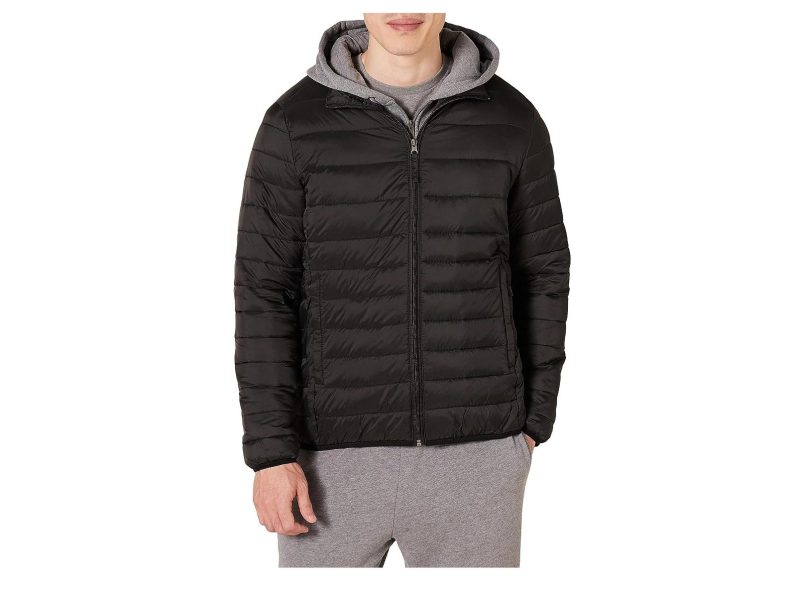 It's hard to believe that Amazon was once just a bookstore when you see the products that hit their Amazon Essentials line. Take this jacket, once $40, dropping by 20% (or $8) to $32. It's the Amazon Essentials Men's Packable Lightweight Water-Resistant Puffer Jacket. Its got so much going on for it, even its official name sounds worth more than $32. And that's just for the black version's XS size. In fact, there are 20 color and style options to choose from and a variety of sizes, each with their own deals. While most hover around $32, you can find even better deals. Read our in-depth analysis below, or grab one up while supplies last by tapping the button below.
Why you should buy the Amazon Essentials Packable Puffer Jacket
The Amazon Essentials Packable Puffer Jacket is one of the simplest ways to get ready for the weird, twisting weather that is fall. It's small and able to be stuffed into a carry bag wherever you go, so you can use it for cool mornings and then peel it off for hot afternoons without having to lug around an oversized garment. While not a full-on rain jacket (it doesn't have a hood), it is water-resistant. Pairing it with one of these great umbrellas will keep your upper body very dry on rain days. In other words, you can get the nice water-resistance of Barbour or other waxed jackets on the cheap.
The "puffer" part of the jacket is made from a filling of 100% polyester, which insulates by trapping air. As you ease into the colder parts of the year, you might want to throw a men's sweater underneath, but you should be able to continue on with this jacket for some time, especially in milder parts of the world. Naturally, throwing in some winter pants will keep you going even longer. But that's exactly what we like about this jacket; it is low commitment and highly flexible. And for under $40 you can start to feel prepared for the upcoming season.
If you can see the value now, then go ahead and tap the button below to get your Amazon Essentials Packable Puffer Jacket. On the Amazon store page, you'll find one version for just $32. That's $8 down from the usual $40. But, there are 20 colors and styles to choose from, as well as several size options, each with their own deals. Be sure to tap the button below to check out what suits you best.
Editors' Recommendations