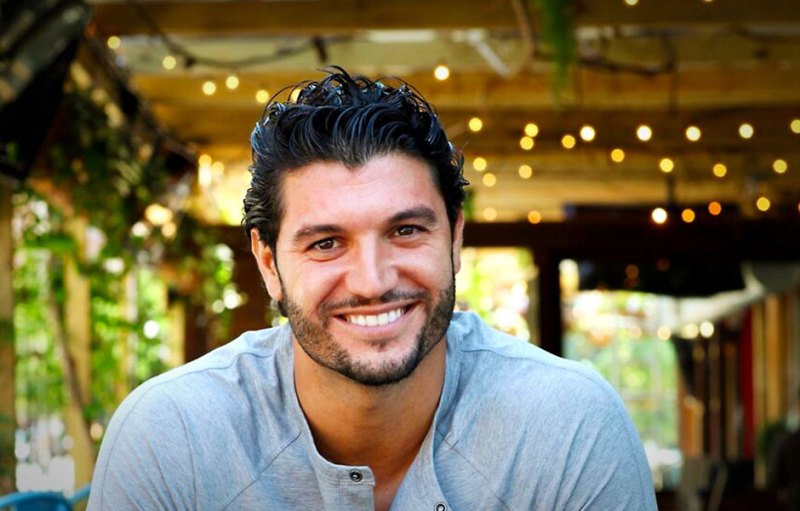 Today we speak to the President of Paige Hospitality Group, Brian Mazza on his career and personal style.
I graduated from University of Rhode Island where I received a scholarship to play Division 1 Soccer.  After graduating in 2006 I moved to New York City with only $400.00 dollars to my name. I really didn't know what field I wanted to jump into, but I knew I loved menswear and New York City.  After scoring a great job at Generra clothing as an Account Assistant, I thought this is it, this will be my future. Little did I know then, that everything in life comes full circle.
After working there for six months, I realized very quickly that New York City was extremely expensive and I need a bigger plan. Timing is everything! It was at that time that my sister had already inserted my foot into the nightclub world.
My sisters client and friend, Rachel Uchitel needed a " bottle runner" to work outside the nightclub Dune, in Southampton (which was owned by my current partner Matt Shendell).  I quickly became enamored by the nightlife scene.
I was making quick money and rubbing elbows with the best of the best.  Hosting A-Listers such as Leonardo DiCaprio, Rihanna, Jay-Z and Puffy became the norm and soon I couldn't fathom doing anything else as a career. After working a couple of weeks for Matt Shendell, he was slowly becoming my mentor on many different levels. I decided to quit Generra in order to work for him full time although he didn't have a position for me.
I became a host at his restaurant/lounge Honey in Chelsea where I quickly learned the ins and outs of the restaurant business over the next two years.  Growing the business at a favorable pace, I became a manger then jumped into the corporate hospitality department.
Fast forward to 2009 where Matt and I created The Ainsworth, the nationally recognized sophisticated sports bar.  We took New York City by storm when we created and launched the very first Sunday Funday Football Party where the who's who of every industry wanted a table.  With such rapid growth and demand for the brand we elevated our Food & Beverage program, which garnered interest from prominent media such as The New York Times Dining & Style section.
With the brand picking up steam, many people were constantly asking me where I was getting my suits and shirts. I was using a tailor in Harlem, and making him rich because I kept sending him lots of clients. Soon after, I decided to capitalize on this as I decided to create the Windsor custom brand.
Windsor Custom became our appointment only Men's Custom Clothing company nestled below our original Ainsworth location on 26th street between 6th and 7th.  With The Ainsworth being the home of the who's who daily and Windsor Custom getting major buzz from the media, this is where things started to get fun.
On December 15th, 2011, Eric Wilson formerly of The New York Times splashed our business on the front and back page of the style section with the title,  "Custom Shirts With Shots"!  From there business catapulted and we started dressing professional athletes and celebrities for award shows ( Mel Brooks for Drive ) and famous D.J.'s such as Diplo.  Five years later, and the Windsor Custom brand is still going strong.
We have now opened our fifth Ainsworth in the tri-state area, a biergarten in the Gansevoort Hotel, a gastropub in the Financial District, and our lovely property in Southampton, Southampton Social Club!  As each brand continues to evolve so has our hospitality group, Paige Hospitality, where we plan to continue expanding our Ainsworth brand nationally.
As for my personal style:
Jeans: AG Demin – Dylan
Shirts: Windsor Custom
Pants: Windsor Custom / Lululemon
Suits: Windsor Custom
Shoes: Paul Smith
Accessories:
Watch:Rolex Skydweller / Panerai Luminor
Hat: RWTW
Jewelry: David Yurman
Outerwear: Moncler / Bellstaff
Favorite Cologne: Diptyque
Your favorite App: SnapChat
Favorite piece of technology: iPhone
Next tech purchase: PetCube to watch my animals
Editors' Recommendations