Not many directors working in Hollywood today are able to be the headliner of a film. People are often more interested in summer blockbusters and superhero flicks than they are the unique work of a specific filmmaker. Steven Spielberg and Guillermo del Toro are two of the names that separate themselves from the rest when having this discussion. Wes Anderson is another example, and his newest film offers a star-studded trailer for the masses to enjoy.
Asteroid City is one of the most Wes Anderson-y films from the director to date. Filled with offbeat humor and a signature color scheme and style, the movie is a science fiction romantic comedy. The trailer appears to show a mashup of exotic personalities clumped together in the middle of nowhere as they attempt to learn about the wonders of the solar system during the height of the Cold War and the Space Race. Cool blues, teals, and yellows are the dominant colors used throughout the trailer, and we know that hues are symbolic of many different themes used in film and television.
Who stars in Asteroid City?
When you take a look at the cast list for Asteroid City, prepare for an all-star ensemble of epic proportions. Wes Anderson movies have his typical stable of actors who have appeared in multiple films of his in the past, and rest assured, many of them will also appear in this new movie. These people include Jeff Goldblum, Willem Dafoe, Adrien Brody, Tilda Swinton, Bill Murray, Jason Schwartzman, Bryan Cranston, and Edward Norton. Other big stars who are more novel to Anderson's films and will appear are Tom Hanks, Scarlett Johansson, Margot Robbie, and Steve Carell. Sometimes it can be a little distracting with so many big names on the screen at once, but we're excited to see how everyone pulls it off!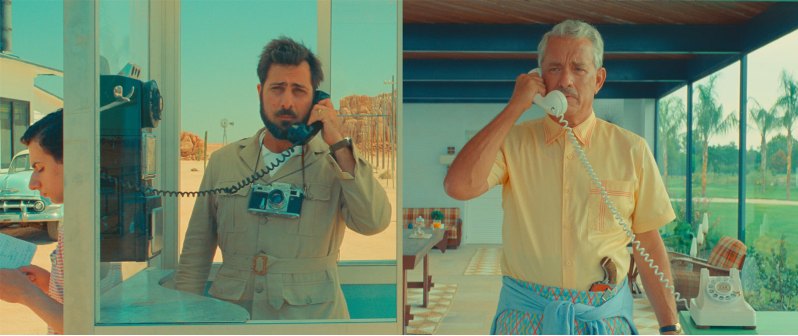 When does Asteroid City release in theaters?
Asteroid City will have a limited release in theaters on June 16, 2023, followed by a wide release on June 23, 2023. This places it right at the peak of the summer movie season, so fans of Wes Anderson can get excited about getting out of the heat and seeing what he has in store for them this time. It's sure to be one of the best new movies of 2023!
Editors' Recommendations