Known as a quirky, off-beat, and visionary filmmaker, you'll know a Wes Anderson film when you see one. Intricate set designs, all-star casts, and a Mark Mothersbaugh score are all telltale signs. Anderson can be kind of polarizing, and while not everyone will love his movies, he has developed a dedicated following and garnered heaps of critical praise.
Thematically, Anderson's films are often about family, more specifically the difficulty of being part of a family. This is, perhaps, best showcased in The Royal Tenenbaums, although The Life Aquatic and Darjeeling Limited are other excellent examples. Anderson also excels in capturing the angst, anxiety, and high stakes of growing up. Movies like Rushmore and Moonrise Kingdom capture this particularly well. And lastly, what would a Wes Anderson movie be without a love story (though more often, a love story gone wrong)? From the unrequited love of Rushmore to the complex relationships in Tenenbaums, the messy romance of Hotel Chevalier, a burgeoning love in Moonrise, or the unique love story of Benicio Del Toro and Lea Seydoux in The French Dispatch.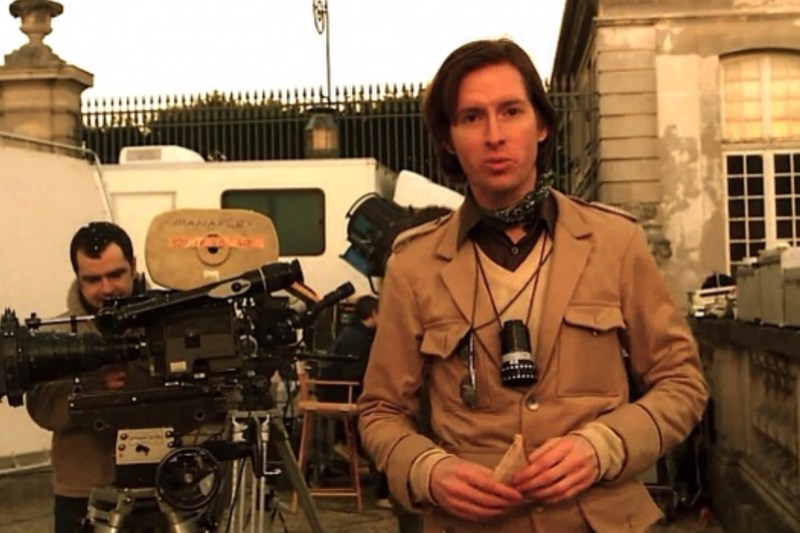 Admiring the detail and precision displayed in each of Anderson's films, with sets like intricate dioramas, his passion for filmmaking is apparent. His most recent film, The French Dispatch, is no exception, and might just be his best yet. Read on to see our ranking of Wes Anderson films.
Related Guides
Genre
Comedy, Crime, Drama
Stars
Luke Wilson, Owen Wilson, Robert Musgrave
Anderson's debut film was also his most experimental and rudimentary. Co-written by and starring Owen Wilson, Bottle Rocket is a fun and life-affirming adventure of two guys who just want to experience something interesting. Also starring brother Luke Wilson and featuring older brother Andrew Wilson (not to mention a hilariously surprising appearance from James Caan), this had to have been a fun time for everyone involved, as can be seen on screen.
Genre
Adventure, Drama, Comedy
Stars
Owen Wilson, Adrien Brody, Jason Schwartzman
A story of adventure, brotherhood, and navigating within oneself to find one's own truth, The Darjeeling Limited is a comical yet touching tale of a broken family that attempts to reconnect. One year after their father tragically dies and their mother disappears, three brothers meet in India and agree to have a spiritual journey spanning various destinations that their sleep train passes through. Even though it was his fourth feature film, it still feels like his trademark film style hasn't quite found its beat. This doesn't in any way detract from the raw and real story that he tells through these three broken characters.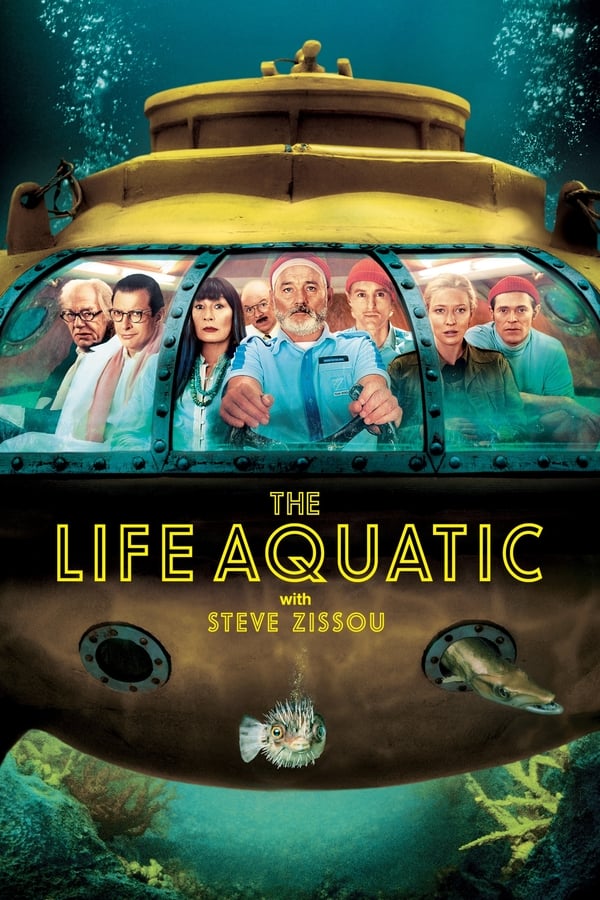 Genre
Adventure, Comedy, Drama
Stars
Bill Murray, Owen Wilson, Cate Blanchett
Bill Murray appears in all of Wes Anderson's movies except for his first, Bottle Rocket. While the magnitude of Murray's role varies from film to film, in Life Aquatic he's the star. The plot appears simple at first, oceanographer Steve Zissou (played by Murray) loses his partner to a jaguar shark and makes it his mission to hunt and kill the creature while, of course, documenting it all. To complicate things someone claiming to be Steve's son comes along for the ride (Owen Wilson), along with an expecting journalist (Cate Blanchett), and Steve's ex-wife (Anjelica Houston). Murray delivers as Zissou and the film is a wonderful meditation on fatherhood and family (both the family we choose and the family we make along the way).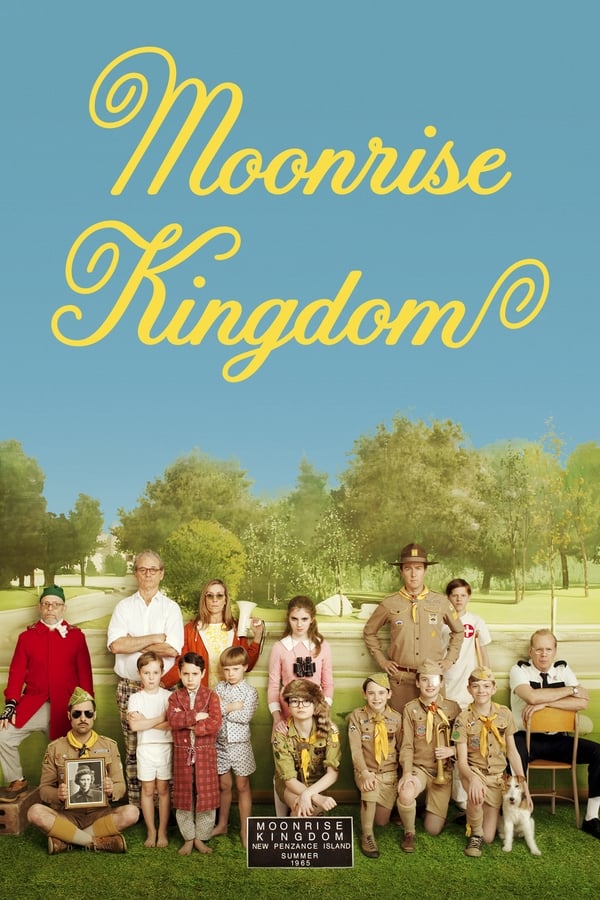 Genre
Comedy, Drama, Romance
Stars
Bruce Willis, Jared Gilman, Kara Hayward
With an entirely wholesome main plot that stays consistent with his theme of adventure, Moonrise Kingdom is one of Anderson's later live-action films where he really starts to get his formula down. On the island of New Penzance in 1965, there is a community that lives an abnormal, campy life, where two kids have fallen in love and decide they will run away together. As stated by Anderson in an interview with Tribute, this story is based on remembering what it was like to suddenly fall in love as a young boy and all the impulses he didn't act on. The young character played wonderfully by Jared Gilman is much more courageous and bold than he was apparently, as the story plays out in a dreamlike fashion.
Genre
Adventure, Comedy, Animation
Stars
Bryan Cranston, Koyu Rankin, Bob Balaban
In his second hugely successful stop-motion film Isle of Dogs, Anderson teamed up with repeat writers Jason Schwartzman and Roman Coppola to create this mystical tale. Based in a Japan where the society's leader is a cat-loving, dog-hating tyrant bent on mass misinformation, he bans all dogs to a trash island after they are infected with a virus. An incredible thing about this film is not just the minute details of the set designs and coloring, but the fact that all the dogs speak English and most of the human characters speak Japanese; sometimes not even translating or subtitling to create the mirrored confusion that the characters feel.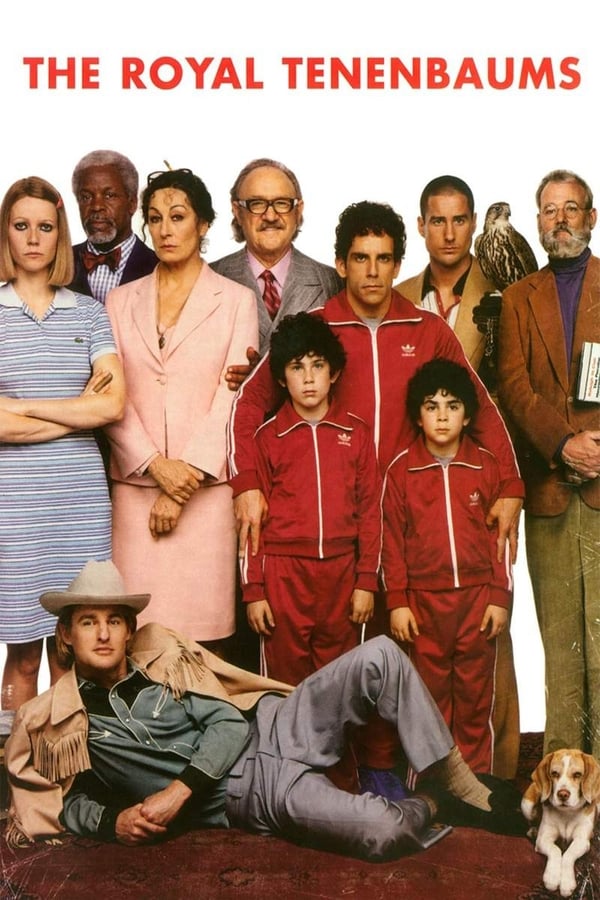 Stars
Gene Hackman, Anjelica Huston, Ben Stiller
One of the first films where we really start feeling the Anderson signature style is
The Royal Tenenbaums
, a story about a big family and a whole smorgasbord of issues that arise from their physically and emotionally absent father. Featuring the biggest combination of on-screen talent of all his films, the performances are all incredibly poignant and carry all their own meanings. Plus, Alec Baldwin randomly narrates throughout the film which just gives it that shiny cherry on top. Thinking about this movie just brings back the emotions and the laughs that it consistently provides, making it an absolute highlight for
movies released in the early 2000s
.
The Manual streaming roundup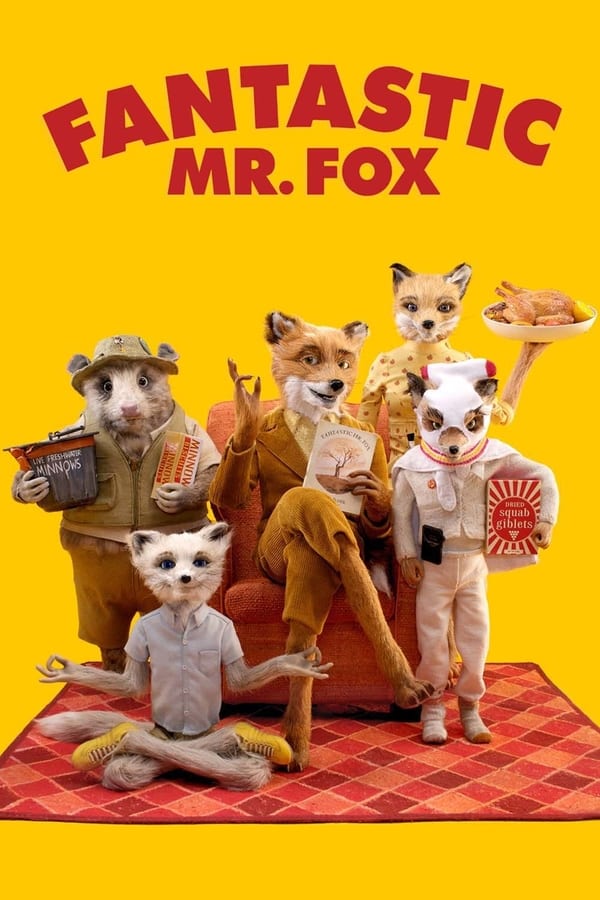 Genre
Adventure, Animation, Comedy, Family
Stars
George Clooney, Meryl Streep, Jason Schwartzman
Based on the Roald Dahl children's book of the same name, Fantastic Mr. Fox is Andersons first incredibly entertaining stop-motion film that truly showed us his maddening attention to detail. When a once-reformed fox reverts to his thieving habits, he must save his animal community friends and family from the potentially deadly repercussions he has directly incurred. Yet another film that features themes of a distant father figure, the personality shows through in Anderson's rendition of the children's tale turned mature story. The voiceover performances from Meryl Streep, George Clooney, and all the rest are just an added bonus to this masterful work of visual art.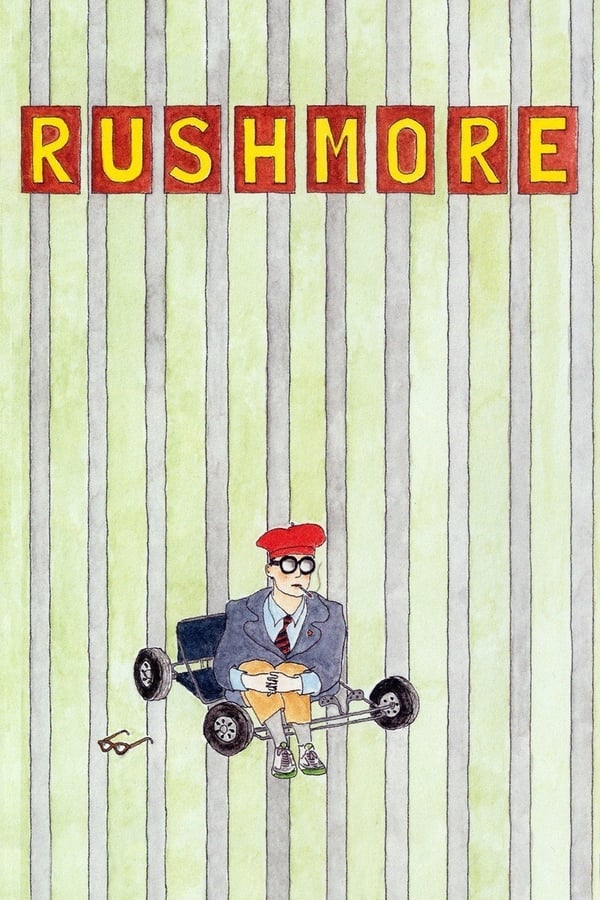 Stars
Jason Schwartzman, Bill Murray, Olivia Williams
In Wes Anderson's widely well-received second film after Bottle Rocket, Rushmore is what really got audiences into his unique filmmaking style. Max Fischer (Jason Schwartzman) is a young and extremely ambitious high schooler who has become enamored with one of his teachers, Rosemary Cross (Olivia Williams). Seeking romantic advice, Max initiates a friendship with a classmate's father, Herman Blume (Bill Murray), that soon turns sour when he discovers that Herman has himself become romantically involved with Ms. Cross. Smart and hilarious, this film is a Wes Anderson revolution that launched the career of young Schwartzman, and that offers a wonderfully defeated and gradually unraveling character brought to life by Murray.
Stars
Ralph Fiennes, Tony Revolori, Adrien Brody
Visually stunning, exceptionally well-acted, beautifully written, and masterfully executed, The Grand Budapest Hotel may well be Anderson's crowning achievement. A glorious hotel in the mountains is the location of many exciting events over the years, this is the story from the perspective of the now-owner who was once a hardworking lobby boy mentored by the silk-tongued concierge. Though the performances have already been mentioned, Ralph Fiennes is, by far, the most incredible aspect of this movie as he gives no less than 100% during every moment of screen time. Displayed on a miniature set that was carefully handcrafted, it makes for a gorgeous frame to go along with this treasure of film history.
Genre
Drama, Comedy, Romance
Stars
Benicio del Toro, Adrien Brody, Tilda Swinton
Anderson's latest is also one of his best. The French Dispatch centers around a newsroom and four of the best stories run in the history of a magazine (which shares a title with the film). Owen Wilson narrates the life of a French city from his bicycle, Benicio Del Toro plays a prisoner/genius painter inspired by his muse/guard Lea Seydoux, Frances McDormand plays a journalist reporting on a student uprising led by Timothee Chalamet and Lyna Khoudri, and Jeffrey Wright profiles a famous chef who cooks for working police officers.
Editors' Recommendations