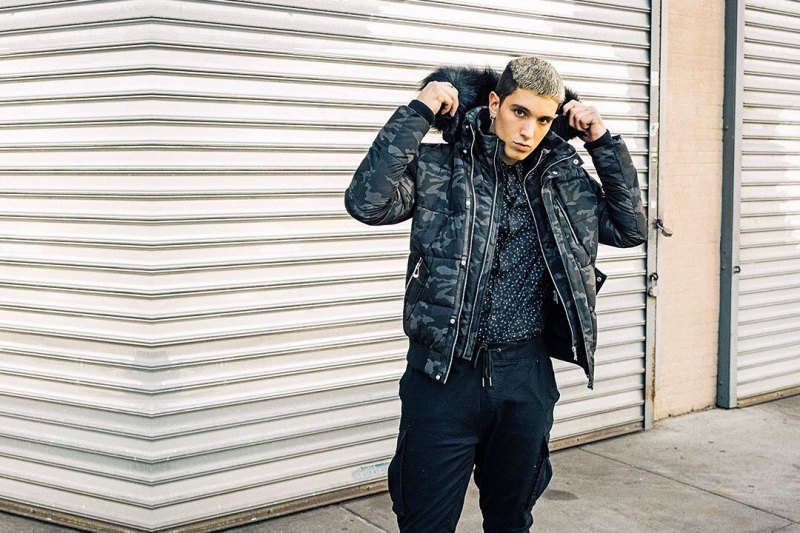 In the past few years, sustainability in the fashion industry has become a major conversation. As consumers, we've become more socially aware of our footprint from an ecological standpoint — and the way we treat the animals we share this earth with has always been a major conversation.
While I am anti-fur, I will admit I own a popular winter jacket with a fur trim. Friends of mine take the trim off (as do I) but the mere purchase of that coat supports a cruel act. Even goose-down involves an animal meeting its demise.
Being green is not about being a hypocrite, it's about being informed and making conscious decisions. It's about making small steps toward a bigger goal and doing what you think can help, even if it means switching to metal straws over plastic. (But not paper, because those are awful.) It's nearly impossible to give up everything at once. I still eat beef, but I refuse to eat veal or lamb.
One brand from Canada is working to be more conscious, but still fashionable. Meet Noize. The brand is vegan, uses recycled materials, and is pretty damn cool.
I interviewed Nina Mourin, creative director of Noize , to discuss the brand and the mission.
The Manual: How did Noize come about?
Nina Mourin: In 2016, George Batchoun, long-time garment veteran and CEO of Noize, had already been thinking about the business concept, but it wasn't an actionable venture until his 9-year-old daughter asked him about fur trimmings on a coat and followed with, "Why would anyone kill to look cool?" He decided to take the lessons he preached seriously: "Be kind to others and the planet" or "Animals are our friends." The drive to not be a hypocrite in his daughter's mind confirmed for him that creating a cruelty-free brand was not only a good instinct and a great business idea, but also a cultural contribution.
TM: How is Noize disrupting vegan fashion?
NM: Noize is the only cruelty-free brand that is affordable, but also offers a vast range of styles that are both timeless and timely for every taste and shape. We are considerate of what real people need, and that's translating their values into their personal style.
TM: How important is sustainability right now in fashion? There is such a huge conversation about sustainability, but let's break down the issues and how Noize is working towards helping.
NM: Culture, and thus consumers, have lost their tolerance for bullshit. We see through dishonesty. People want to shop sustainable because it's their way of contributing to the greater good. And being a sustainable brand is the catalyst to that good, and quite frankly, the new standard every brand should be taking.
We are considerate of what real people need, and that's translating their values into their personal style.
Noize contributes by filling its parkas with 100% recycled water bottle fills that are treated to replicate the warmth of animal products. We are also helping the collective community by empowering people who care and who are making a difference in culture, no matter their cause, whether body issues, ageism, and mental illness.
TM: What has the response been from customers?
NM: At the Grammys, PETA included Noize in their booth at the gifting suite to help encourage celebs to buy cruelty-free! Top presenters and performers alike stopped by to check out a powerful display and mission, that you don't need animal fur or feathers to stay warm and stylish this winter (or ever).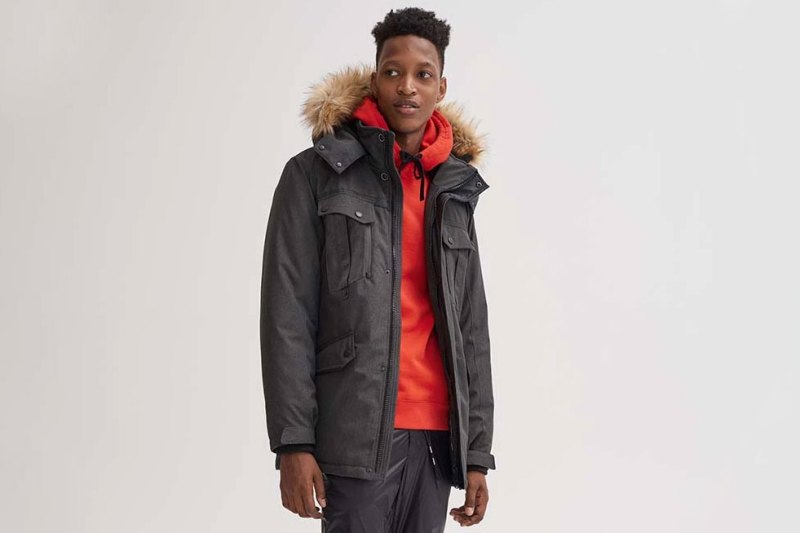 Our fans love our ethos and are always reposting our words and tagging us in their purchases. They love what we stand for, and feel our honesty. Check out our tagged posts: the love keeps pouring in.
TM: Where do you see Noize going in the next few years? Right now jackets, but what's next?
NM: In 2020, you can expect a lot from Noize. We'll be launching our very first spring line of rain and wind jackets. We'll also be launching a rain boot collaboration with Lemon Jelly, another cruelty-free brand that shares the same values and vision for the future. You can also expect a line of fleece and tees coming soon, too.
Editors' Recommendations