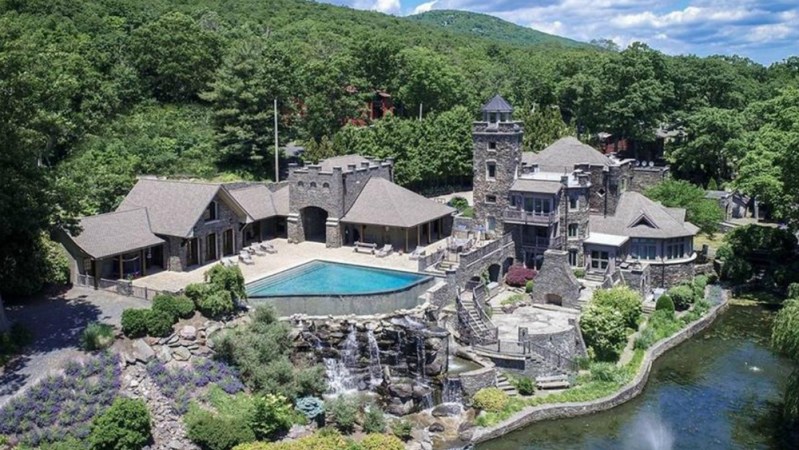 Iconic Yankee, Derek Jeter, is selling his "single family" home in Greenwood Lake, New York, for $14,750,000.
Apparently in Derek Jeter language, "single family" means six bedrooms, seven full baths, and five half-baths. So, if you're a mega-fan of No. 2, have a thing for old colonial style (the house was built in 1915), or define "single family" by the same ludicrous terms, this could be your new digs.
Locals around the neighborhood in Warwick Town know Jeter's house as Tiedemann Castle because it's a big damn house. A gate allows entry beyond the 6-foot stone wall where the restored castle is divided into two parcels that make up the estate, including a main house, guest house, pool house, infinity pool, magnificent gardens, lagoon, boat house, and more.
I repeat: "single family." Which I guess makes sense, considering there's only one elevator.
There are, however, four indoor kitchens, perhaps that way you, your partner, and two kids can have their own cooking spaces. (Pork chops in one and monkey bread in another!) The outdoor kitchen with rustic wood-burning fireplace can be shared by everyone.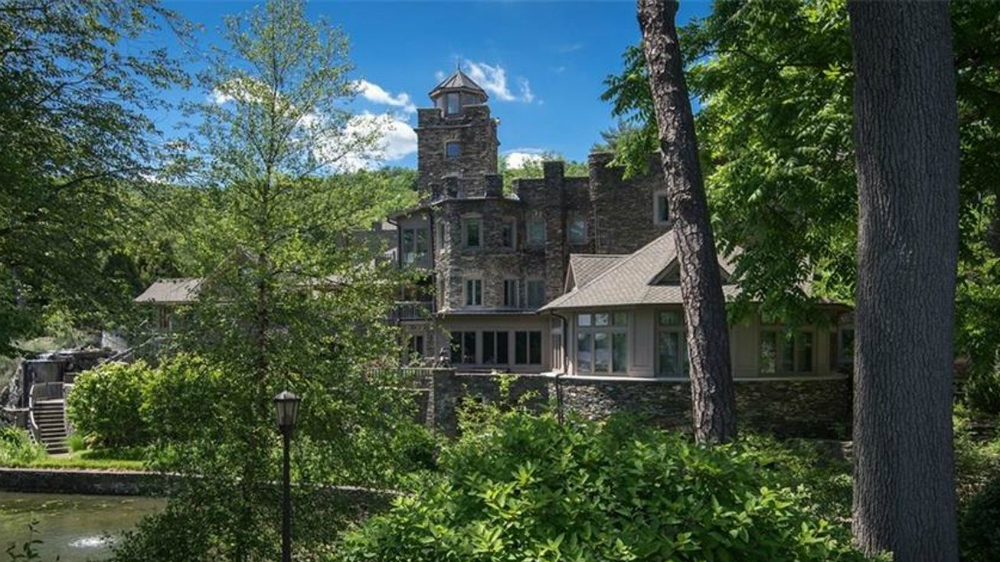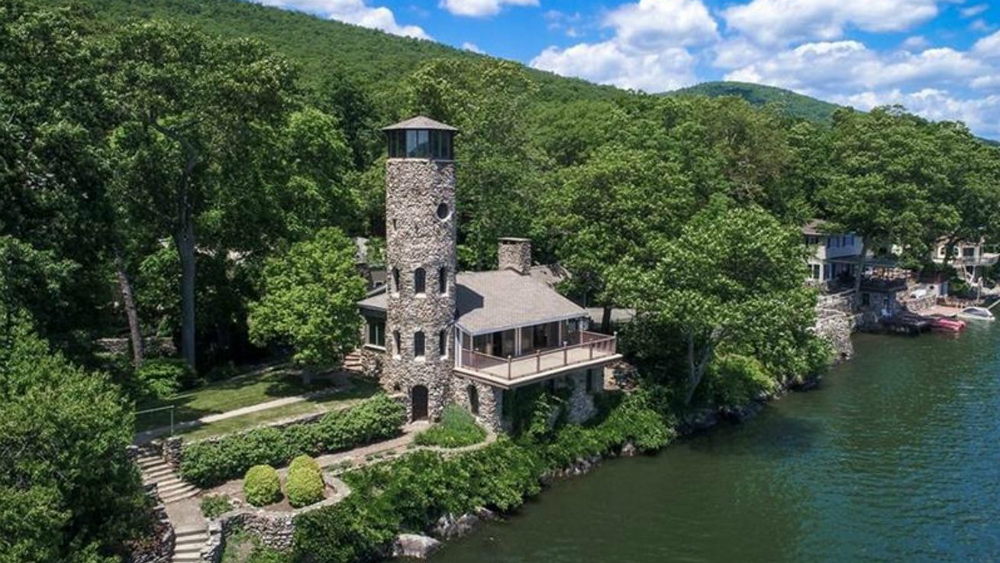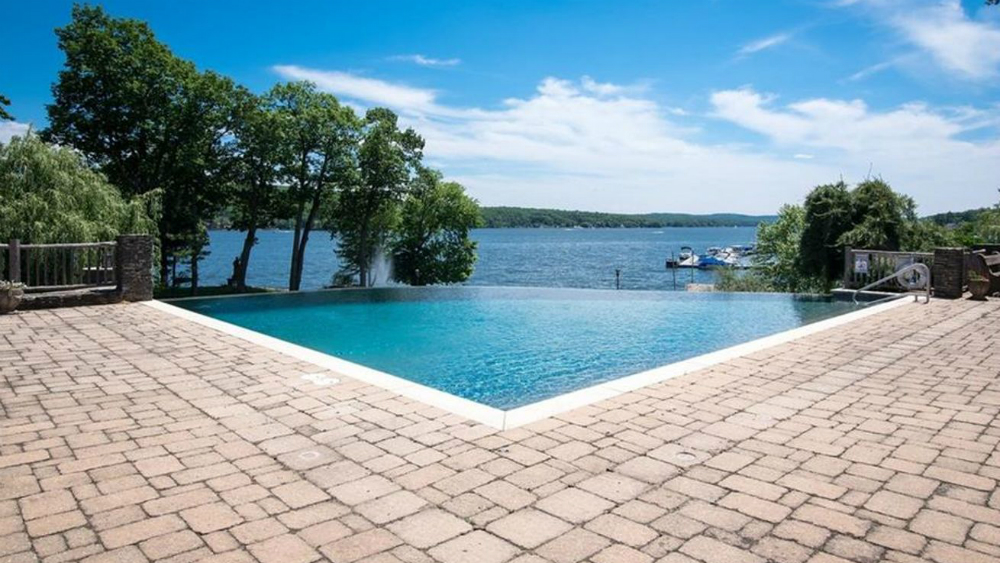 The total 4.01 acres of Derek Jeter's New York castle stretches down to views of Greenwood Lake, within eyeshot of the New Jersey border. Climb a turret stairway for access to the roof and the views intensify ten-fold.
Of course, if you end up living in the home of Mr. November, you're required to come in clutch for your friends and throw a weekly barbecue in the summer. Entertain your rowdy mates at the pool house, complete with expansive patio space. There's also a game room and "Great Room" which sounds … great?
And with a property this massive, you better believe there's a handful of escape dens that offer peace and quiet from your massive "single family." Sorry, we just can't get over that.
Tiedemann Castle was listed by Diane Mitchell with Wright Brothers Real Estate in early July, and believe me if we had $15 million we'd sprint to buy it.
Did you not hear, this was Derek Jeter's house. You know, the man who's dated Jessica Alba, Jessica Biel, Minka Kelly, Jordana Brewster, Hannah Davis, and Adriana Lima. The legend that since his rookie year on the Yankees in 1996 through to his Captain days of 2003-2014 embodied all that is magical about the sport of baseball.
Hell yeah, we want to live in Jeter's castle, park in Jeter's garage, and pee in Jeter's toilet.
And, for just that pesky little sum of $14.8 million, we can.
Editors' Recommendations