Beyond the wood and iron gate, a winding path illuminated by shining lanterns leads to the stone castle. Surrounded by tree-covered hills, this retreat is tucked away from the city lights, offering plenty of privacy. It's a unique and romantic setting, but this is no Disney princess castle. This is a thoroughly masculine manse set in rugged Montana. Canyonwoods Castle has everything to make your royal dreams come true.
Located just outside of the exclusive Ironwood neighborhood of Billings, Canyonwoods Castle takes luxury living up a notch. Pulling inspiration from the classic "Big Sky Country" slogan, everything about this home is bigger. The garage can hold up to 14 cars. There is over 30,000 square feet of living space. There are 10 en-suites, with a total of 15 full baths and 4 half baths interspersed throughout the residence. One pool isn't enough for royalty, so this home has three, one indoor and two outside — both flanked by fire cauldrons. There's even a swim-up bar. A sprawling estate such as this requires plenty of land to roam, and Canyonwoods Castle boasts an impressive 98 acres to enjoy the impressive outdoor amenities Montana is known for.
This new construction castle is asking an eyebrow-raising $13,950,000. High-priced living comes with luxuries us average folks can't even begin to imagine, making this a dream spot to settle down in for the lucky future buyer. You can get ready for hunting season at the indoor shooting range, accessed via two sets of bank vault doors. There is also a golf simulator and a two-lane bowling alley — all there to help pass the time on rainy days. Or take in a flick in the private 12-seat movie theater. Of course the whole point of living in Montana is to enjoy the stunning outdoors, and naturally Canyonwoods Castle has that covered through a series of private walking trails.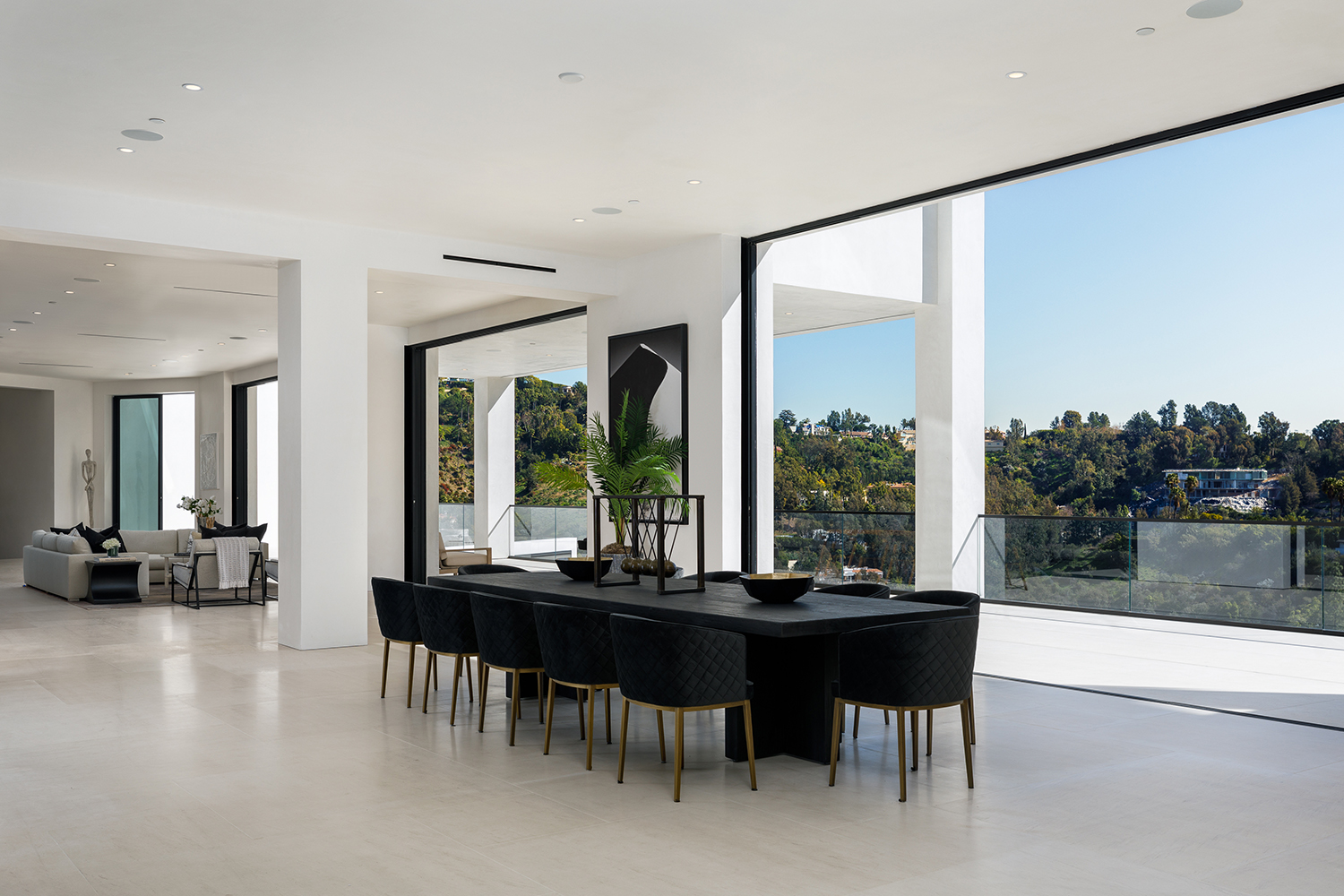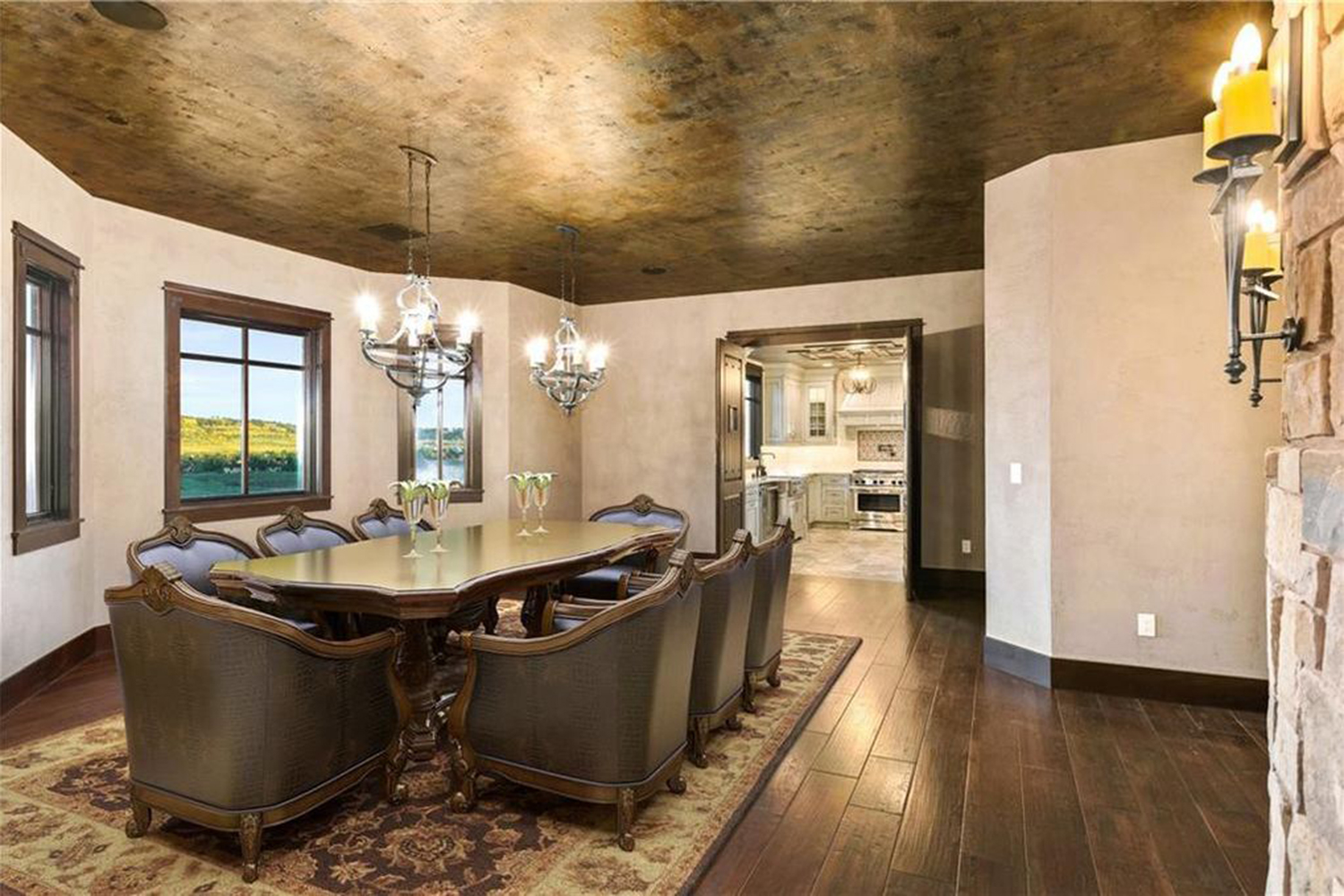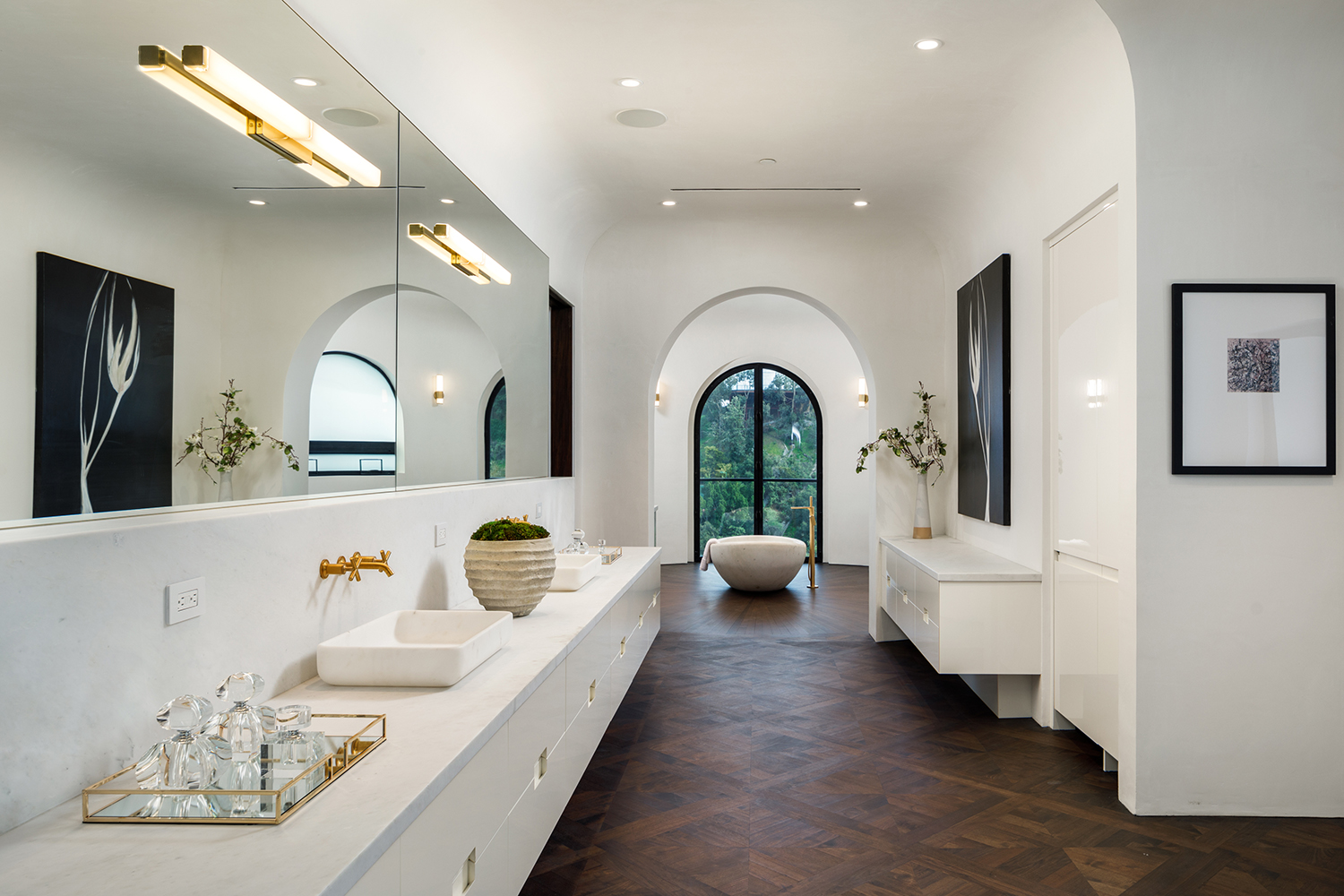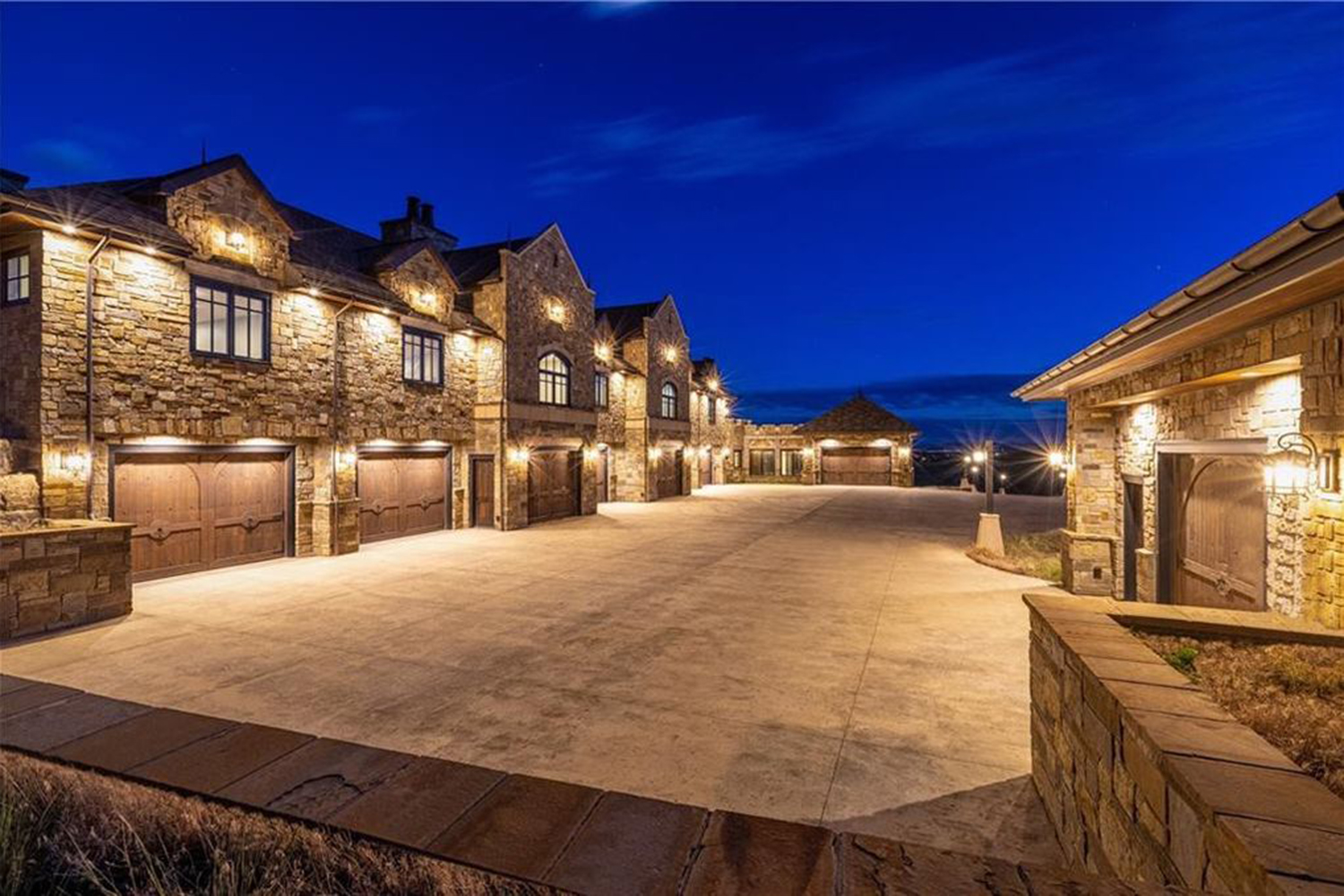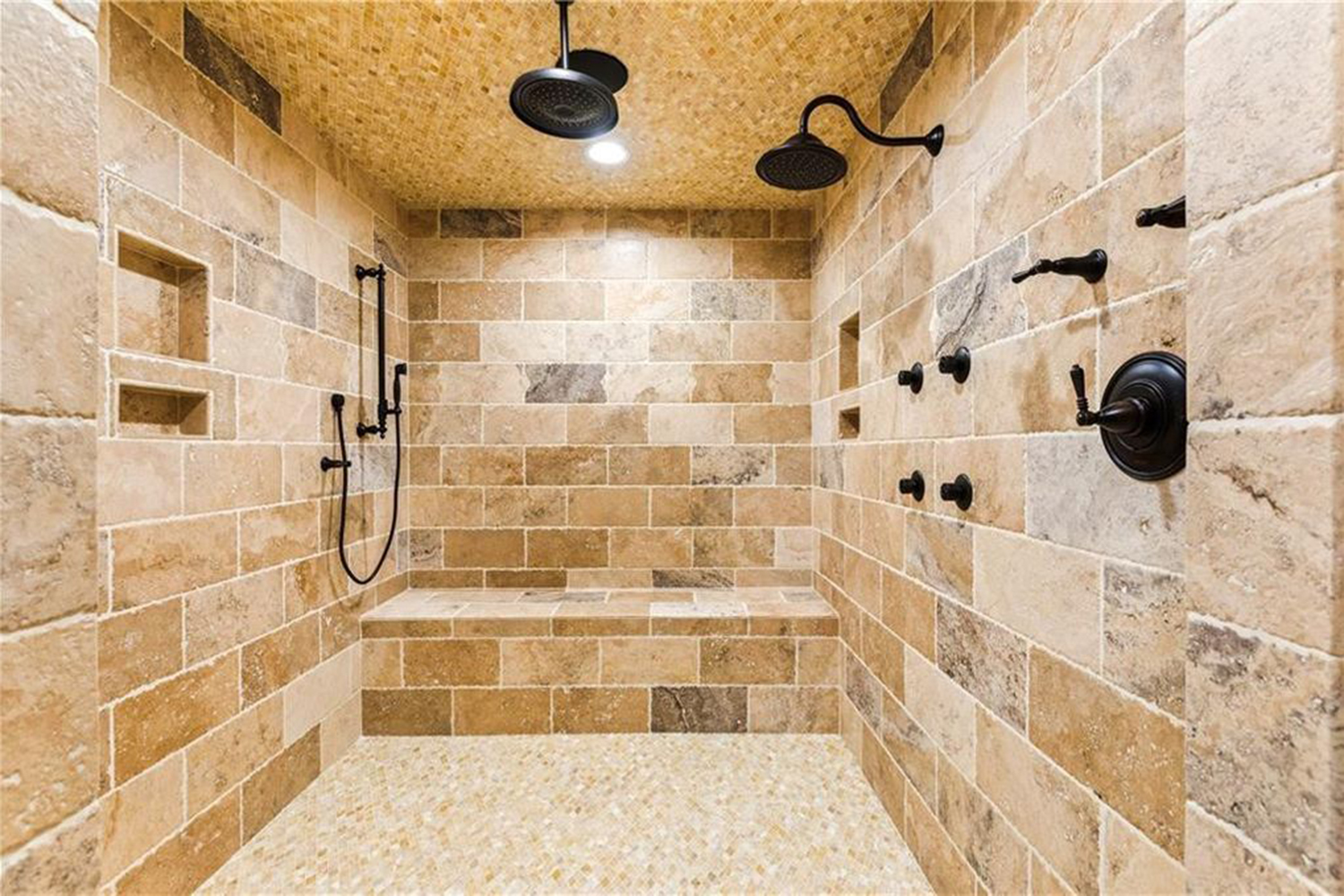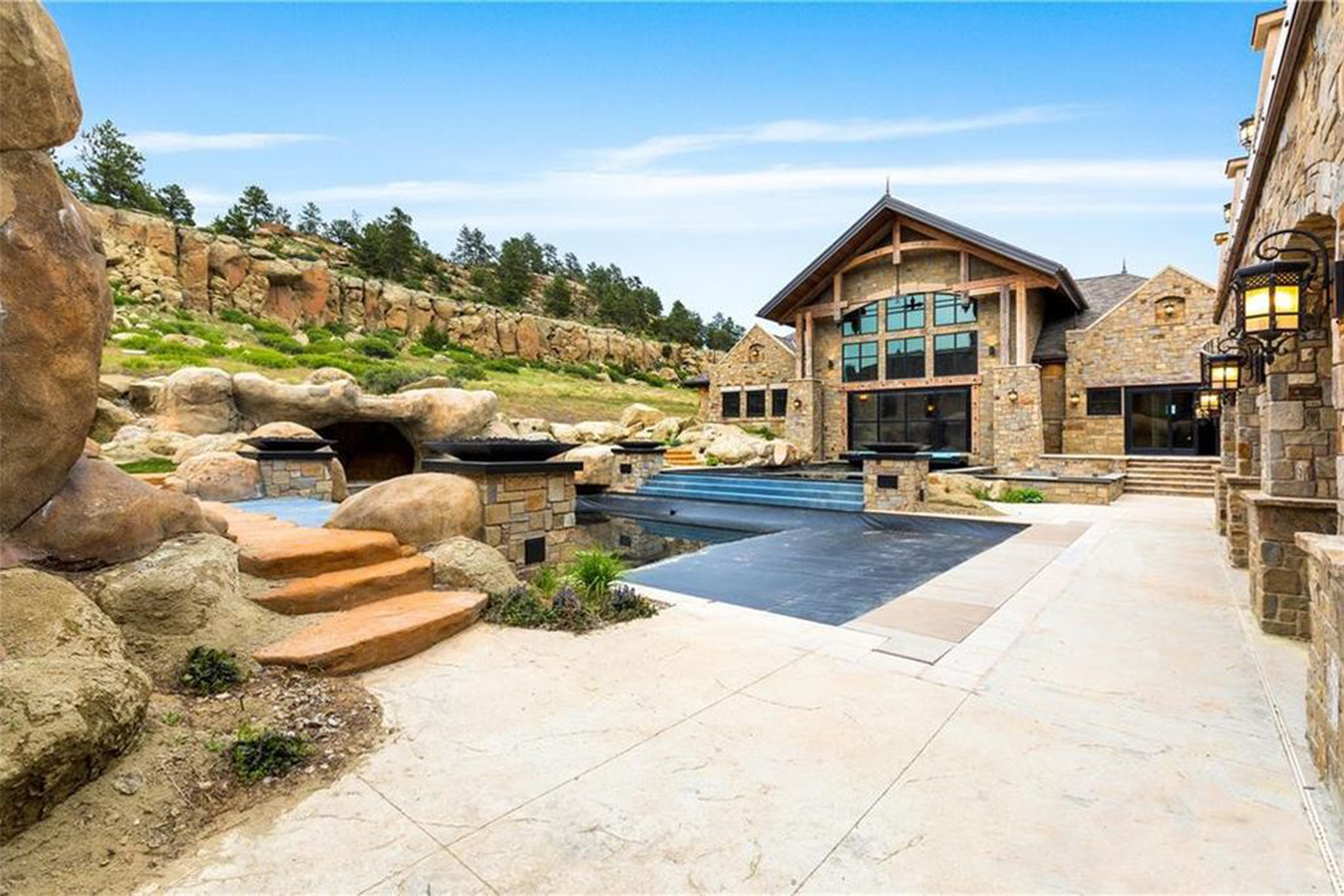 The amenities don't stop there. The castle features things like radiant heated outdoor patios and even a heated driveway to melt away the piles of snow Montana receives every winter. Inside, the stunning spiral staircase in the grand family room can take you to the top, but why walk when you can use the circular glass elevator? Both custom built, the stairs were designed to wrap around the elevator — a unique feature that most other luxuries homes don't have.
Inside and out, Canyonwoods Castle was designed in a classic mountain rustic decor. Rooms are grand lodge style, with gigantic fireplaces, massive chandeliers, and plenty of wood and iron accents. Nothing was overlooked when designing this home and it truly is a dream castle – there's even a drawbridge and a moat. Welcome home, your highness.
Canyonwoods Castle is currently listed with Dawn Maddux of Engel & Volkers Western Frontier. Visit TopTenRealEstateDeals.com for more historic, spectacular and celebrity homes and real estate news and Celebrity Home Video Tours.
Editors' Recommendations