I was headed home for holiday break during my junior year of college when I had what I considered an exceedingly virtuous notion. Rather than offer my friends and family ideas for what they could get me for Christmas, I'd request that everyone who planned to give me a gift instead make a donation to one of my favorite charities. With a hearty pat on my own back, I made a short list of causes that reflected my concerns at that time—a medical nonprofit in war-torn Iraq, an environmental cleanup operation focused on southern California's oceans, the Southern Poverty Law Center—and passed out the list with great pride masked as diffident humility.
This pride lasted right up until Christmas Day, when I sat with a stack of thin "thank you for your donation" envelopes, as I watched everyone else work their way through the presents others had lovingly picked out for them.
Much to my own chagrin, I felt very little of the righteous satisfaction I anticipated. Instead, I felt envious.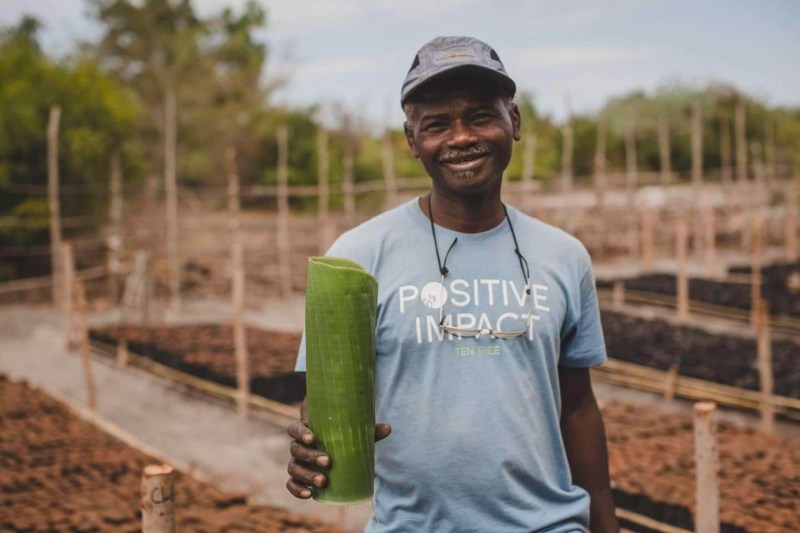 They say it's better to give than receive, and they may be right. But the fact of the matter is that getting cool stuff is, well, really fun. (Especially at the holidays.) And let's be honest: it's fun for other people to give us cool stuff, too.
Luckily, we live in a time when we don't have to choose between the joy of giving and the joy of receiving. Over the past several years, an increasing number of companies have made give-back programs a cornerstone of their brand. Along with offering high-quality consumer goods, these companies provide the same type of goods in places where they are desperately needed.
The following list of socially conscious brands is by no means exhaustive—there are far too many these days to list them all. Instead, it's a curated shortlist of companies that offer some of The Manual's favorite things, from outerwear to fine wine to travel opportunities, while providing a related service to the world. Think of it as a cheat sheet for combining the rewards of doing genuine good with the pleasure of giving (or getting) something legitimately awesome.
Clothing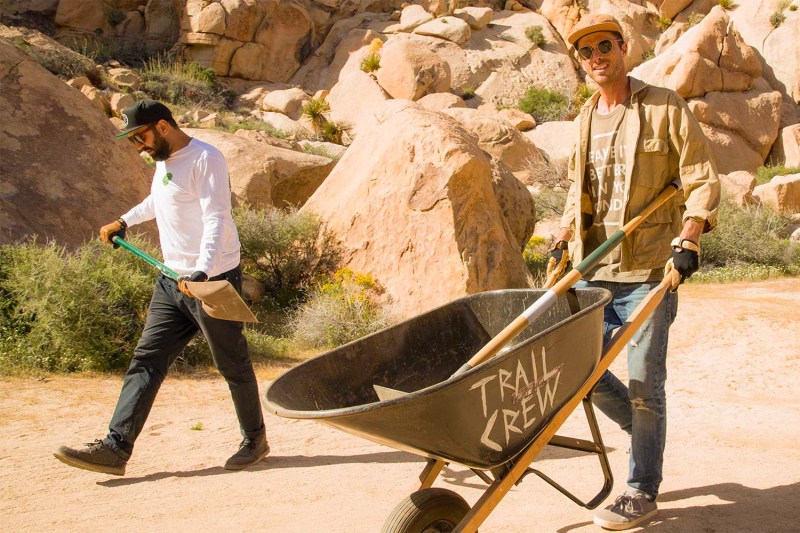 Launched with the goal of energizing more people to get involved in protecting our public lands, this company could simply offer its clean, classically styled graphic tees paying homage to the national parks system. But Parks Project takes their mission several steps further by serving as an official business partner to the parks system. They work directly with over 30 park conservancies across the US, contributing funds as well as volunteer hours to habitat restoration, wildlife conservation, youth education, and more.
Casual fashion brand Tentree may specialize in threads perfect for lazing around the house, but its goals are quite the opposite: To be the most environmentally progressive brand on the planet. Along with crafting all its apparel out of sustainable fabrics (recycled cotton and polyester, hemp, cork, and even coconut fiber), Tentree donates funds from every item they sell to plant ten trees in a deforested area of the globe.
This Alabama-based fashion brand specializing in "lived-in luxury" attire constantly finds creative ways to partner with charitable and relief organizations, whether through limited edition apparel items or by hosting unique events that combine fashion, fine dining, and entertainment. The brand is currently working with Children in Conflict, a nonprofit that provides relief to children living in parts of the globe afflicted by war.
Outerwear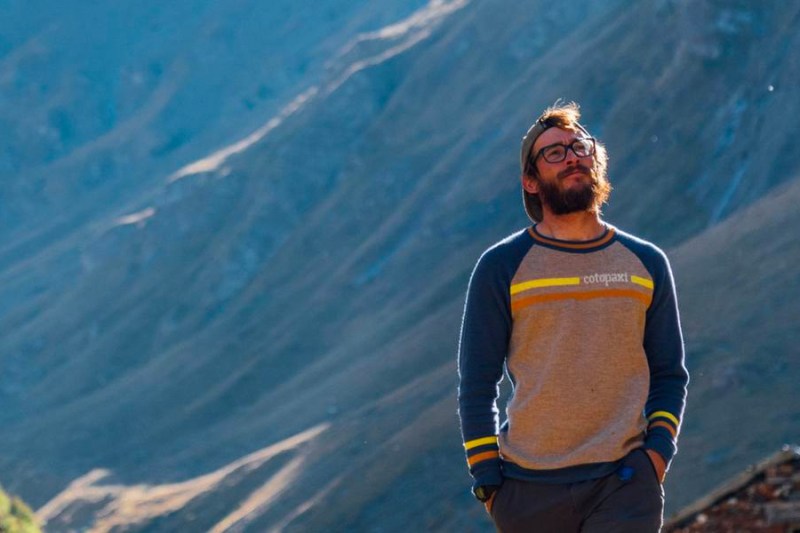 Along with crafting some of the highest functioning outerwear we've ever worn (their iconic alpaca sweater is a favorite of ours), Cotopaxi actively seeks out annual grant partners, sharing their profits with global organizations that fight poverty, provide education and empower indigenous communities.
This outerwear company was founded in order to make a bigger impact on global waterway health than could be accomplished by simply writing a check. Along with crafting many of its items out of recycled textiles (which keeps plastics out of the waterways to begin with), the company organizes and hosts cleanup efforts of coastlines, rivers, and bays all over the country.
Accessories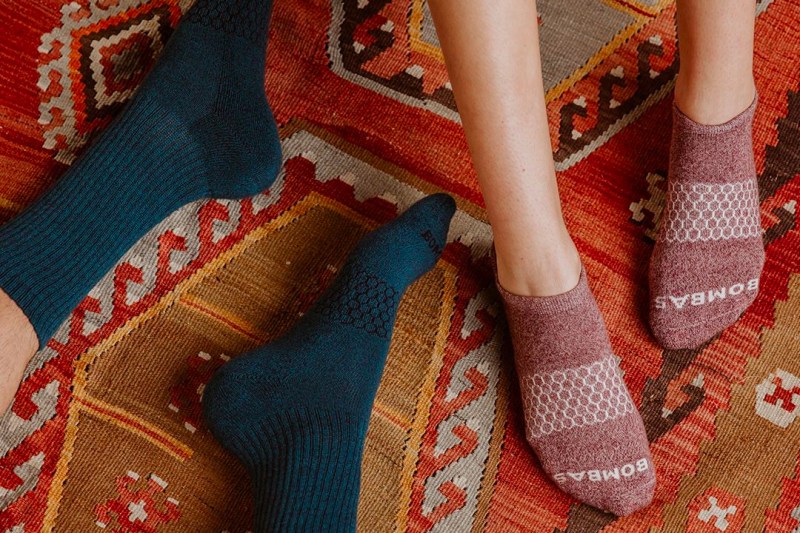 One of the original "get one, give one" companies, Bombas matches every consumer sock purchase with the donation of a pair of socks strategically engineered to serve the homeless population. (Think anti-microbial treatment, reinforced seams, darker colors.) To date, the company has donated over 10 million pairs of socks through more than 1,700 Giving Partners across the country, and helps connect customers with shelters, nonprofits, and other venues that offer services to this nationwide community.
Born over beers shared between two drinking buddies, Marc Skid is the cheekily named purveyor of premium underwear with a mission to do greater good. Along with keeping bare bums covered and comfortable in organic Pima cotton, Marc Skid donates $4 donation to a charitable partner of the buyer's choice.
This Italian timepiece brand combines unique design with the need for greater care and attention to the planet. Crafted from exotic remnant hardwoods, WeWood watches are perhaps the easiest way to combine style, luxury, and environmental responsibility. Not only are these gorgeous watches completely free of toxic and artificial materials, but the sale of each watch plants a tree through collaboration with nonprofits like American Forests and Trees for the Future.
This fragrance company creates colognes, soap and beard oils from wildcrafted flora handpicked from different regions around the United States, lending the wearer an authentic scent of the American wilderness. (Seriously, how has nobody thought of this before?) What's more, every Juniper Ridge purchase helps support conservation efforts in North American wilderness areas. The company not only donates at least 10% of their annual profits to wilderness preservation organizations but uses their social media platform to help advocate for specific natural conservation campaigns all year long.
Sports and Adventure Gear
Started by a veteran of the surf industry, Vissla has quietly built its social collateral among the sporting community rather than focusing on mainstream appeal. An obvious part of this mission is using environmentally sustainable materials for fabrics and products, such as upcycling plastic bottles and coconut husk. The company also supports neighboring Orange County nonprofits such as The Ecology Center and the Surfrider Foundation, offers environmental solutions and awareness tips on their blog, and hosted an upcycling contest this year where entrants had to convert a found object into a unique way to ride the tide.
We greeted the advent of "hammocking" with great enthusiasm—what's not to love about an outdoor activity that boils down to al fresco napping? Our enthusiasm for the "sport" spiked when we learned about ENO's advocacy efforts. Purchases of the Special Edition DoubleNest hammock contribute funds to hammock-worthy organizations like the Waterkeeper Alliance, the Leave No Trace Center for Outdoor Ethics, and various trail conservancies around the country. It's the most you can get done while lying down.
Solar-powered, USB-chargeable camping lights are one thing, but a variety that packs flat and inflates? Now that's progress. Throw in some social good like…oh, say, providing families and medical teams in disaster zones with safe and dependable access to light…and you've got a socially conscious corporation worthy of the name. Recently, the company went even one better, with a solar-powered phone charger added to their collection.
Along with its Fair Trade-certified apparel line and its supply chain transparency, this Vancouver-based outdoor sporting goods company lets its workers choose how to spend its give-back dollars. They are also a 1% For the Planet member, and partner with Canadian outdoor nonprofits that promote conservation and responsible enjoyment of the wilderness.
Food and Drink
It's a well-known fact that wine is the perfect gift for the person who has everything. But a bottle from OneHope Wine gives the gift that extra personal impact, as every bottle comes paired with a donation to a strategically selected nonprofit. Example: a Russian River Valley Reserve Pinot Noir brings not only earthy forest aromas and a velvety mouthfeel, but also helps support education about endangered species through WildAid.
Founded by a former criminal defense lawyer as a way of subverting the life-threatening stress of his day job, this Missouri-based chocolaterie has a great origin story. Even better, though, is the story the company has crafted through its beyond-fair-trade practices in the communities where it sources cacao. Along with paying above-market prices and profit-sharing with farmers, Askinosie runs a program called A Product of Change™ that helps fight hunger and empower education. Purchasing a Product of Change item provides a school lunch to hungry students in these communities and helps complete the circle of sustainable development.
This coffee purveyor donates a whopping 20% of proceeds from their small batch roasts to innovative and impactful canine rescue organizations. Even people who aren't animal lovers will get into this Chicago company's intriguing portfolio of single-origin beans and savory, full-bodied blends, all of which are Fair Trade-certified and organically grown. But if your heart beats strong for furry friends in need, you'll love their gift boxes, which include adorable chew toys and puppy treats along with the coffee of your choice.
Travel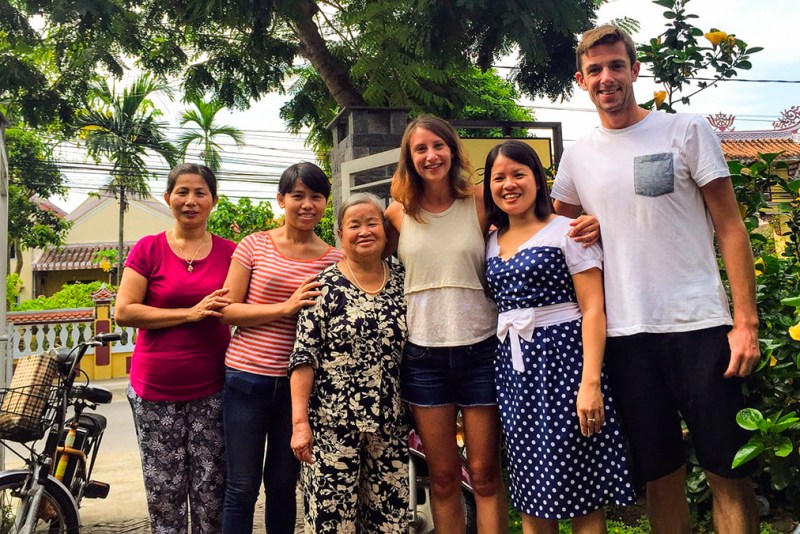 Our friends at Cohica Travel specialize in curating the trip(s) of a lifetime. Along with custom-designed packages that open the door to one-of-a-kind experiences and insider perspectives on global destinations, their latest travel service offers a personalized travel microsite that includes a day-by-day itinerary to any destination in the world, with one-of-a-kind experiences hand-selected for your personal interests and travel style. Whatever your dream journey looks like—rambling the highlands of Scotland while tasting whiskey along the way, a dawn visit to Thailand's ancient temples followed by feeding elephants at a rescue sanctuary, hiking Machu Picchu by a little-known trail—booking your travel plans through Cohica means contributing to local economies, helping conserve precious natural lands, and supporting education and development in the most direct way possible.
Home Goods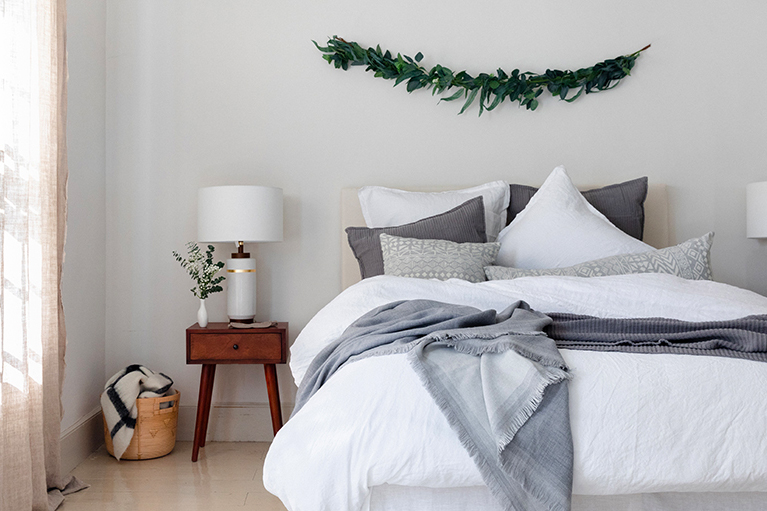 This Georgia-based company offers beautiful handcrafted wooden tables, benches, housewares, and home décor. But what makes them really special is that all products are handmade by members of Georgie's homeless community. The intensive training these people go through results not only in beautiful home goods but also in an opportunity to rebuild their lives. If you want a heartwarming holiday story, read the company's website for testimonials from employees sharing how working with the company has allowed them to own homes, start families, and achieve a sense of agency in their lives.
The cloud-soft bed linens and luxurious bath towels offered by Parachute are legendary among connoisseurs of the boudoir. But few devotees of the Venice, California-based brand know about the company's social conscience, which is anchored by one hell of a giveback program: All returned items are donated to Habitat for Humanity. Moreover, every Venice Bedding set sold donates a life-saving mosquito net to the United Nations Foundation's Nothing But Nets campaign.
With their blankets' top-quality materials (organic cotton, alpaca, wool) and eye-catching patterns in colorways both bold and neutral, Sackcloth & Ashes would be a top home goods contender in any category. Their mission to provide matching blanket donations to local homeless shelters with every sale makes the company even more outstanding. As of 2018, Sackcloth & Ashes has set itself a goal to donate one million blankets by 2024.
For a few gifts that are a little less altruistic, check out our guide to the best men's small gifts.
Editors' Recommendations