Ben Stiller used to just be known as the son of Jerry Stiller and Anne Meara. Now that he has more than 25 years in the film industry as an actor, director, and producer, Ben is arguably the most known figure from the family. While he usually focuses his talents on comedy, he's started to explore more deep, genre-rich work behind the camera. Most recently he became one of the main creative forces backing the Apple TV+ hit, Severance. Today we'll go into the time machine and celebrate his best movies as an actor. From voice performances in Dreamworks films to indie films with great directors, here are the best Ben Stiller movies to stream and enjoy with friends, family, or by yourself!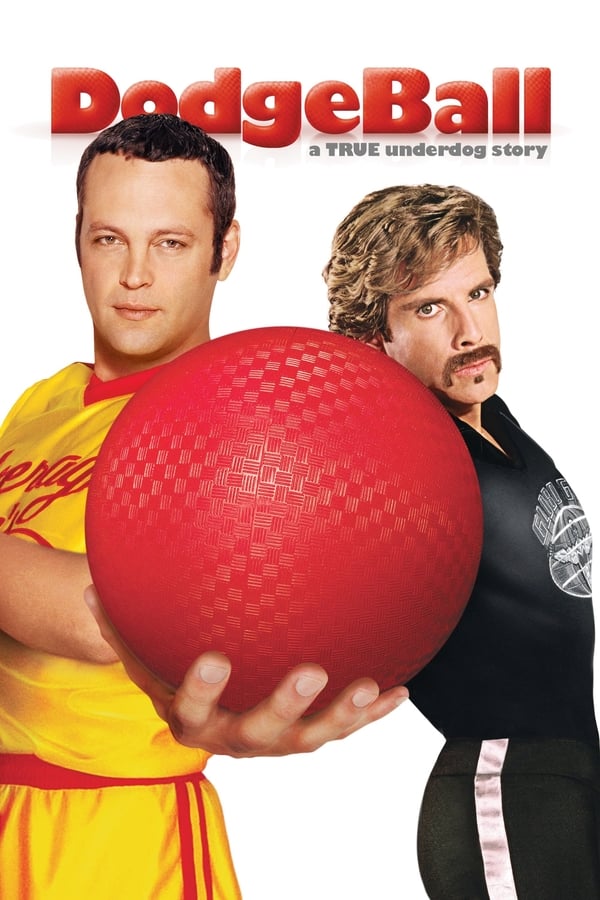 Stars
Vince Vaughn, Christine Taylor, Ben Stiller
Directed by
Rawson Marshall Thurber
Dodgeball: A True Underdog Story
follows the misadventures of a recreational dodgeball team. This exaggerated
take on sports films
allows Ben Stiller and Vince Vaughn to show off everything they've got in their comedic toolboxes, although some viewers and critics took umbrage with the over-the-top storytelling. If you like seeing Stiller at his goofiest, this is a pretty good place to start in his catalog.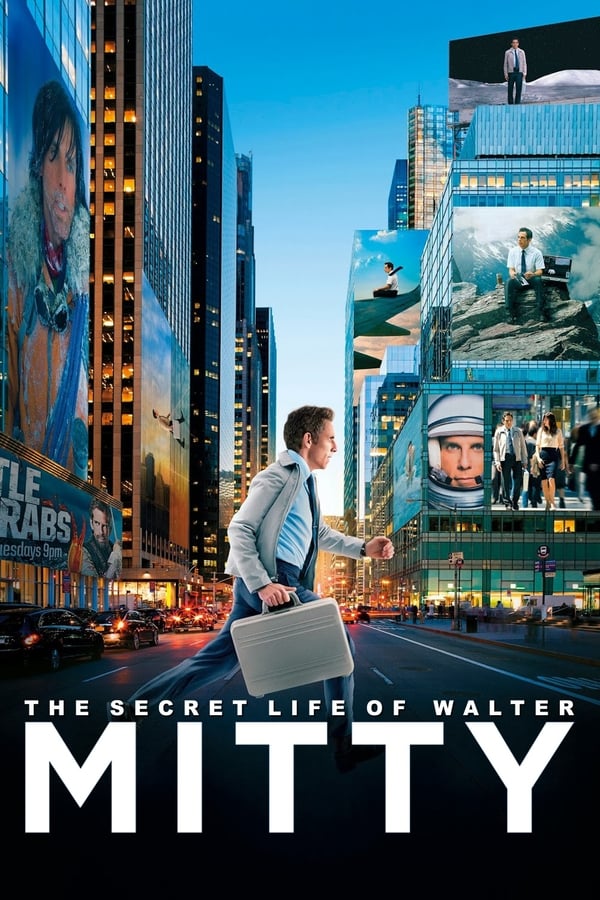 Genre
Adventure, Comedy, Drama, Fantasy
Stars
Ben Stiller, Kristen Wiig, Sean Penn
The Secret Life of Walter Mitty tells the story of the titular character, played by Stiller, who travels the world in pursuit of a purpose. Along the way, he discovers the love and life he's always daydreamed of, a perfect and relatable analogy for so many of the viewers watching from home. Stiller also directed this movie, a decision some critics felt led to uneven storytelling. I appreciate the feel-good arc of the main character and the change of pace Stiller accepted in this film compared to his other roles.
Stars
Ben Stiller, Owen Wilson, Christine Taylor
Not many characters Stiller plays are more famous than the fashion model Derek Zoolander. This movie with Ben Stiller follows the trials and troubles of Zoolander as he comes to grips with his place in the fashion industry after losing an award to Owen Wilson's character, Hansel. The movie uses a lot of stereotypes and outlandish assumptions about people who work in the modeling industry, but it's certainly good for many memorable laughs. An ill-received sequel was finally released in 2016, but we'd rather just remember the first movie here.
Stars
Ben Stiller, Patricia Arquette, Téa Leoni
Directed by
David O. Russell
Flirting with Disaster is one of the earliest hits of Ben Stiller's career, and it still presents plenty of laughs more than 25 years later. Stiller plays a man in search of his biological parents, and he forces his wife to travel the country with him to track them down. The journey is as offbeat as can be expected, and the results of the search are equally wacky. This black comedy was one of the films that proved Stiller could carry a production as the lead man. Other actors include Alan Alda and Mary Tyler Moore.
Genre
Family, Animation, Adventure, Comedy
Stars
Ben Stiller, Chris Rock, David Schwimmer
Directed by
Eric Darnell, Tom McGrath
Voice acting takes a special kind of talent that not every big Hollywood star possesses. Stiller certainly adds some impeccably fun personality to this Dreamworks classic animated film about an escaped group of zoo animals that arrives on the shores of the island of Madagascar. Other voice actors include Chris Rock, Jada Pinkett Smith, and David Schwimmer. The franchise has become one of the studio's most successful, with several sequels, spinoffs, and even video games.
Genre

Action, Comedy, Adventure, War

Stars

Ben Stiller, Jack Black, Robert Downey Jr.

When it comes to movies that probably would be controversial if they were made today,

Tropic Thunder

is certainly on the top of the list. The satirical war film pokes fun at a myriad of Hollywood tropes, sometimes using outdated avenues like brown face to illicit laughs. Stiller portrays has-been actor Tugg Speedman, a former movie star who has to figure out how to get through the dangers of a real jungle with the help of his co-stars. Other big names in this one include Robert Downey Jr., Jack Black,

and Tom Cruise

.

Cameron Diaz is the real star of this late 1990s romantic comedy directed by the Farrelly brothers, but Ben Stiller's character's affection for Diaz's Mary is the catalyst for much of the humor in this film. Stiller plays Ted Stroehmann, the man who's still trying to figure out how to get with his high school crush all these years later. Using some of the signature humor that the Farrellys are known for from other hits like Dumb and Dumber, this film was a true comedic hit at the box office.[/dt_media]
Genre
Action, Adventure, Comedy, Family, Fantasy
Stars
Ben Stiller, Carla Gugino, Dick Van Dyke
I'm not sure if the comedic execution of Night at the Museum is all that legendary, but the concept of the film is one of the most creative of its era. Stiller plays museum night guard Larry Daley, a man who is flabbergasted at the fantastical elements of the American Museum of Natural History. The exhibits come to life after everyone goes home, leading to Daley befriending many of the historical figures on the premises. Robin Williams is the most iconic supporting actor in the film; he portrays former U.S. President Theodore Roosevelt.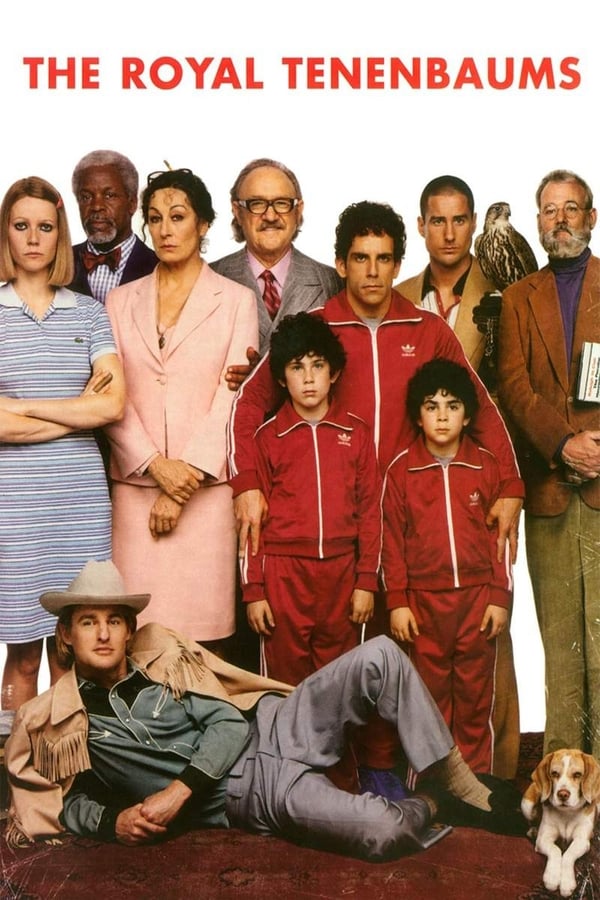 Stars
Gene Hackman, Anjelica Huston, Ben Stiller
Although not one
of Wes Anderson's
typically used actors, Ben Stiller really nails his role as Chas Tenenbaum, the son of a father who leaves during adolescence only to reappear later on in his children's adult years to zany and absurdist results. Gwyneth Paltrow, Bill Murray, and Owen Wilson are some of the other names you'll be excited to see in this comedy-drama film from the early 2000s. The film remains of Stiller and Anderson's best projects due to its indie feel and unique humor surrounding family issues.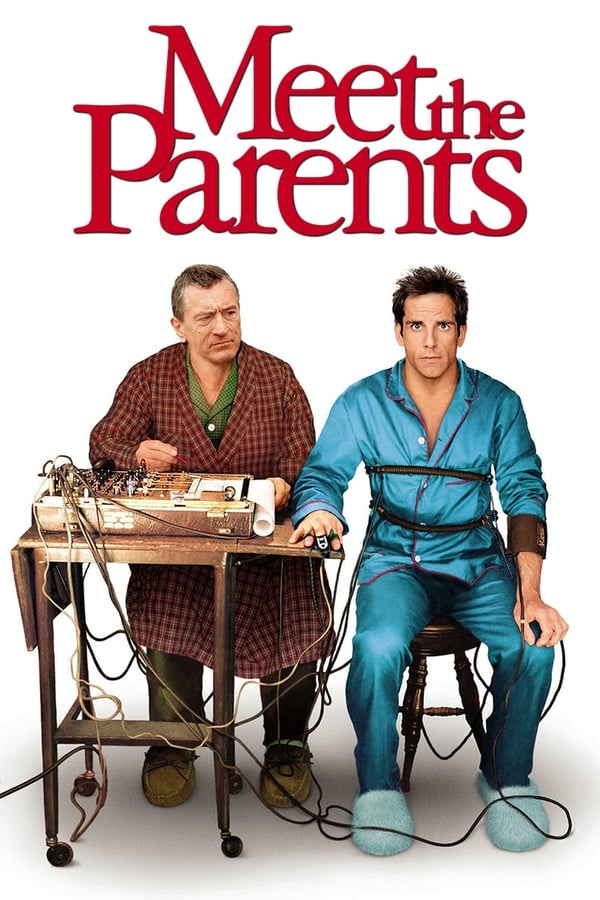 Stars
Ben Stiller, Robert De Niro, Teri Polo
Ben Stiller is already a big star on his own. Add
Robert De Niro
to the mix and you have a legendary pairing that was sure to be a hit the second they were cast together. The best comedy pokes fun at the most relatable moments in our lives, and the plot of this classic 2000s family flick definitely has an innate understanding of the awkward reality of in-law relationships. Stiller and De Niro possess a golden chemistry as Stiller's character tries to impress De Niro's, enough to continue pursuing a relationship with his daughter. This movie spawned two sequels across more than a decade with
Meet the Fockers
and
Little Fockers
. These films never were able to quite capture the comedic magic of the original
Meet the Parents
, but this is often a regular occurrence when making follow-ups.
Editors' Recommendations