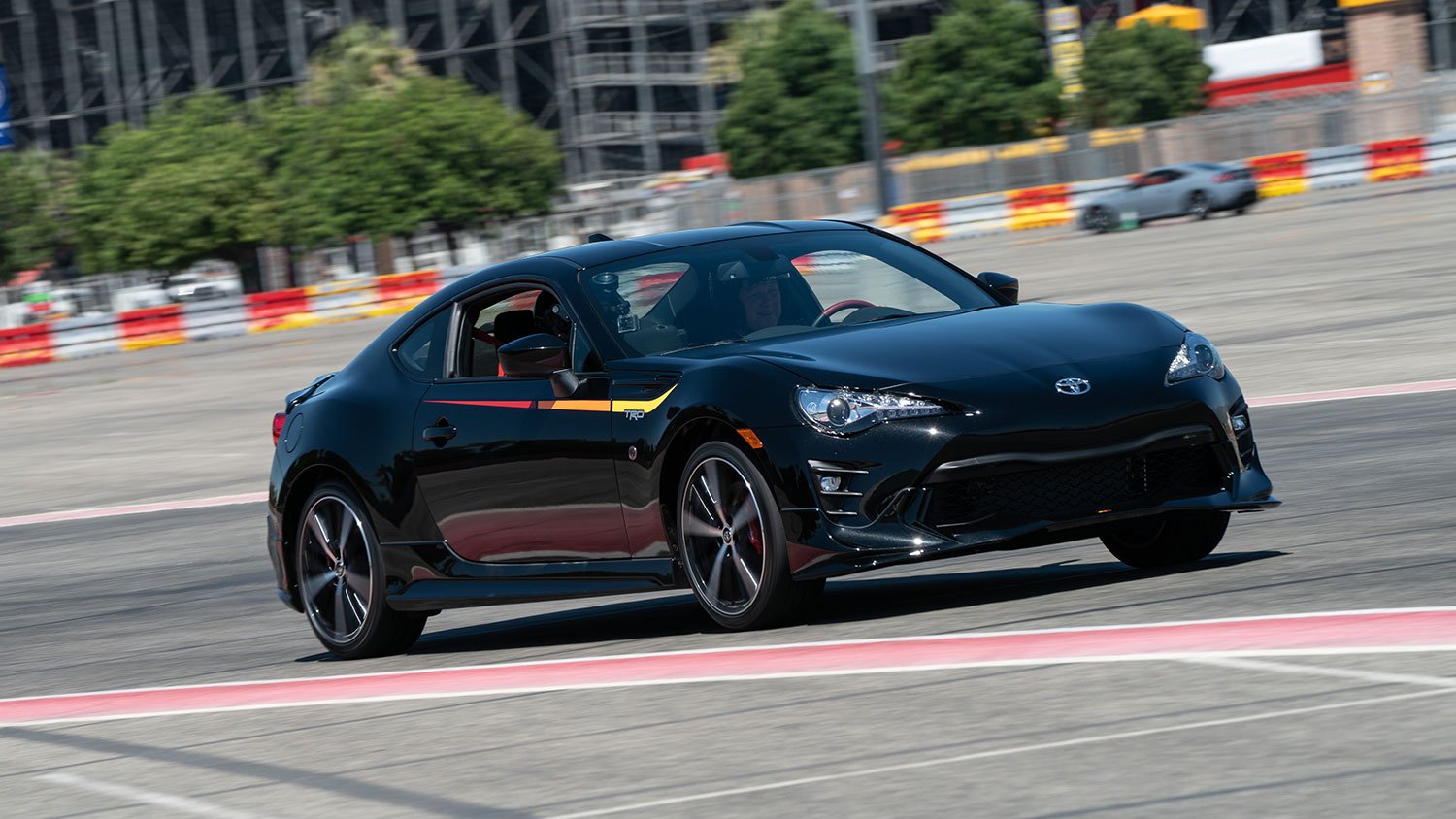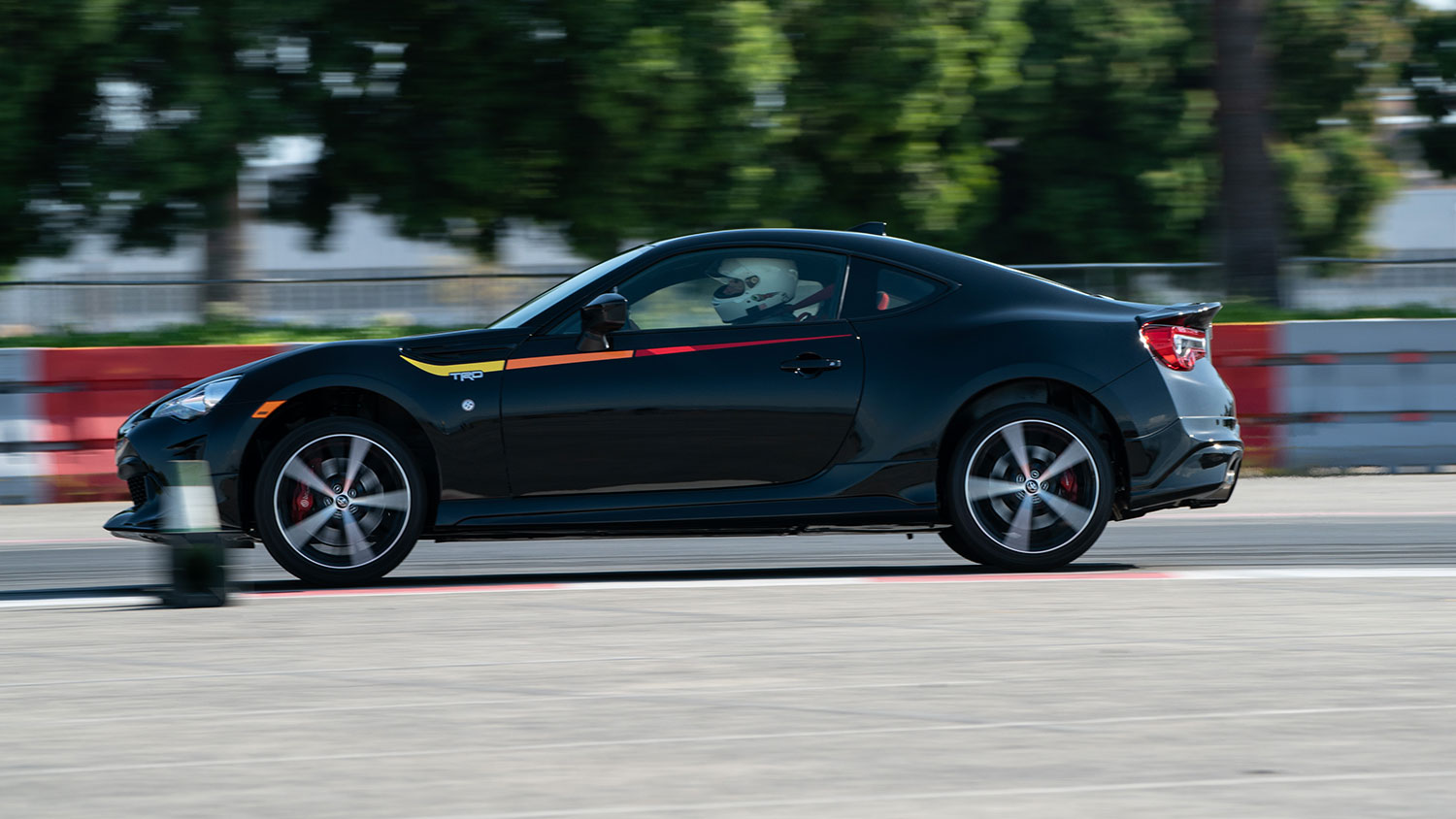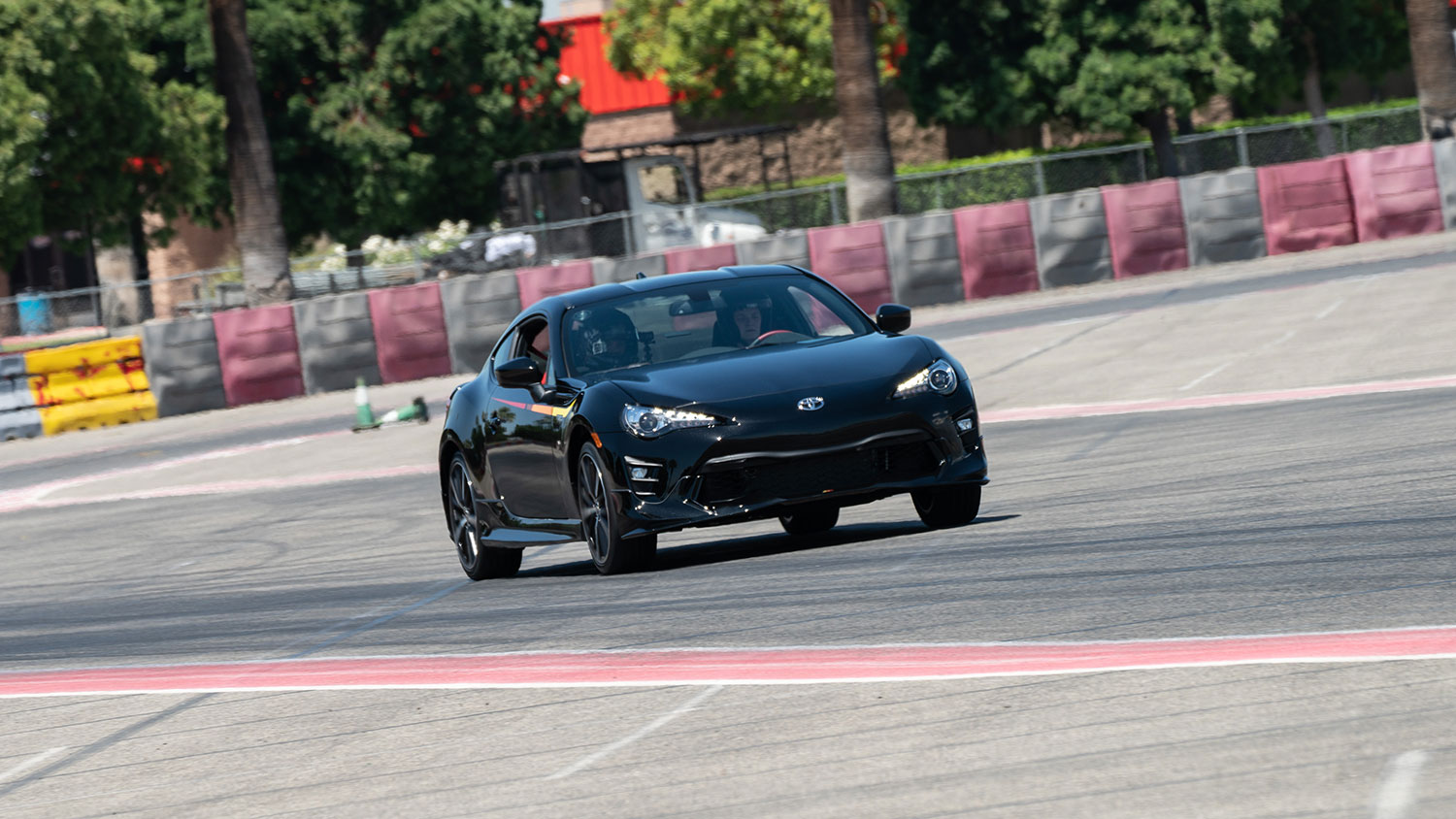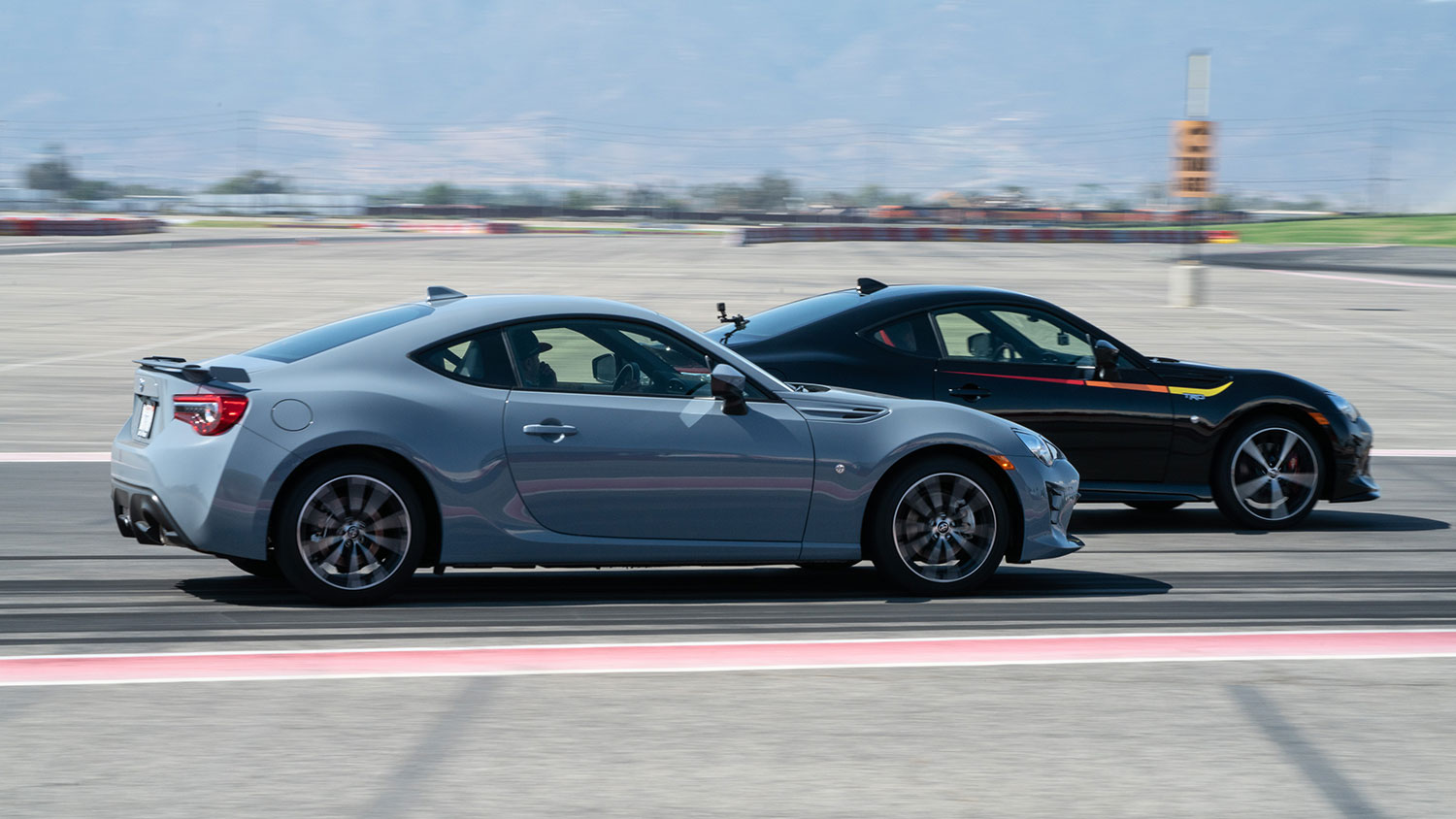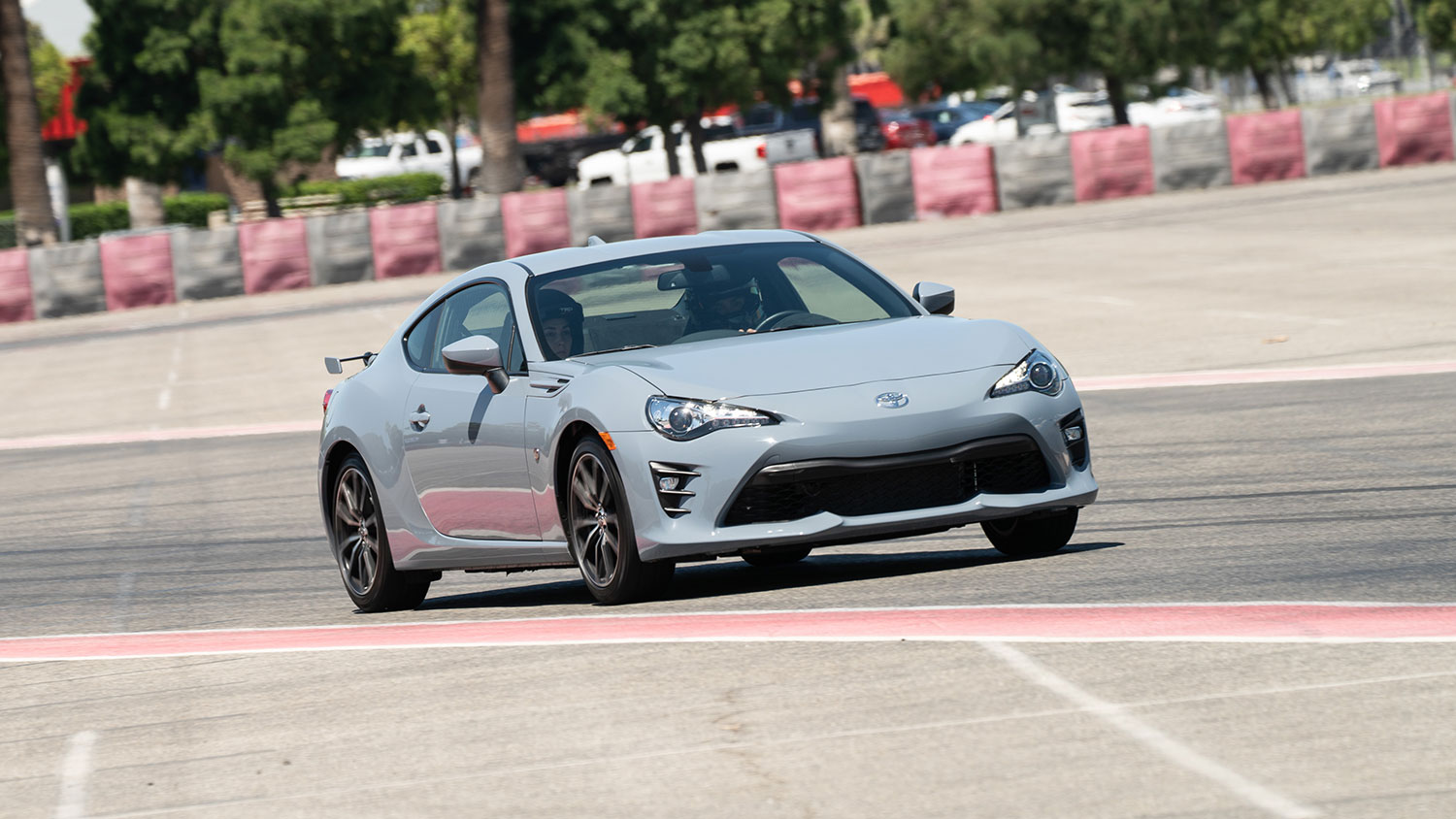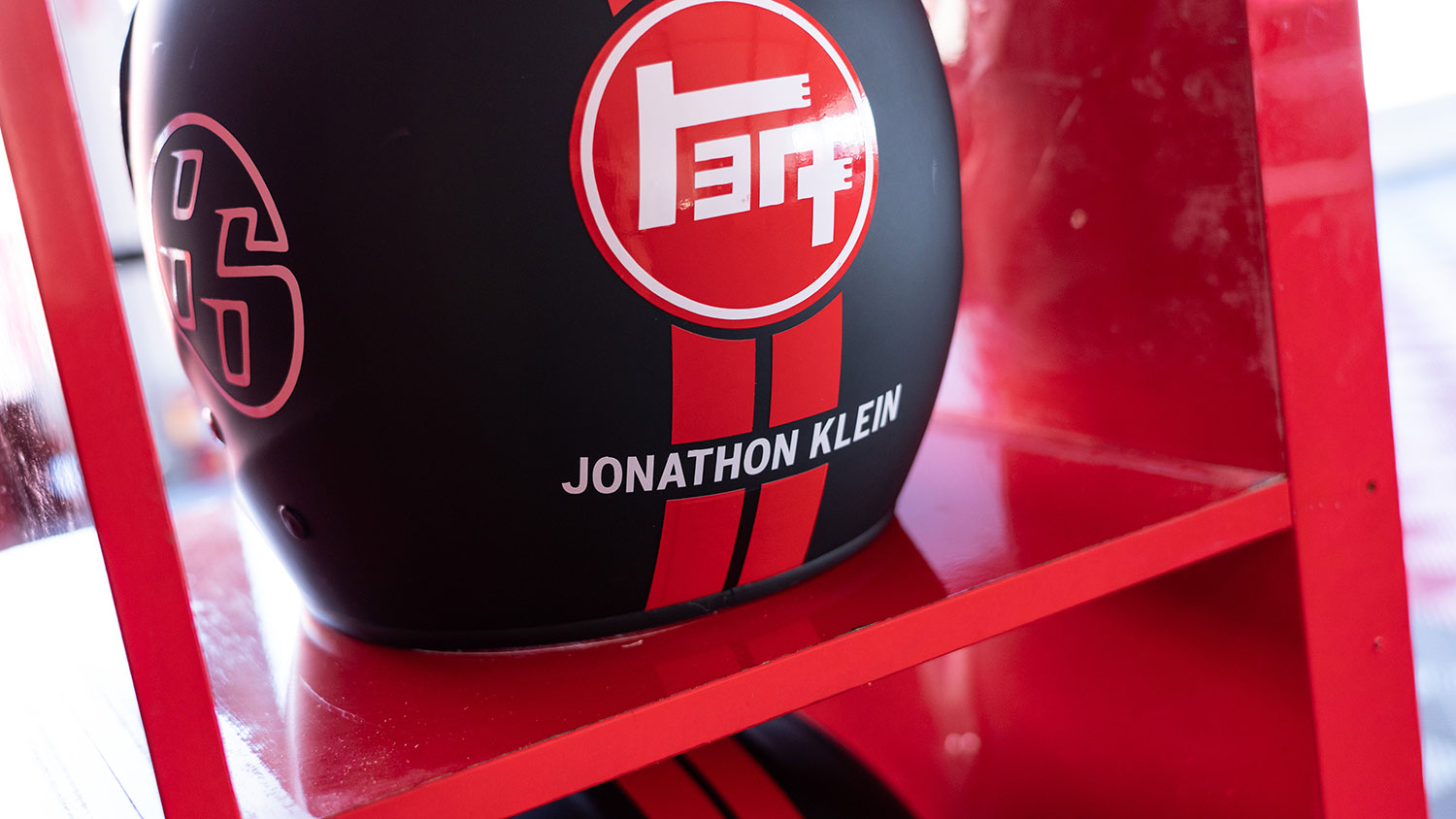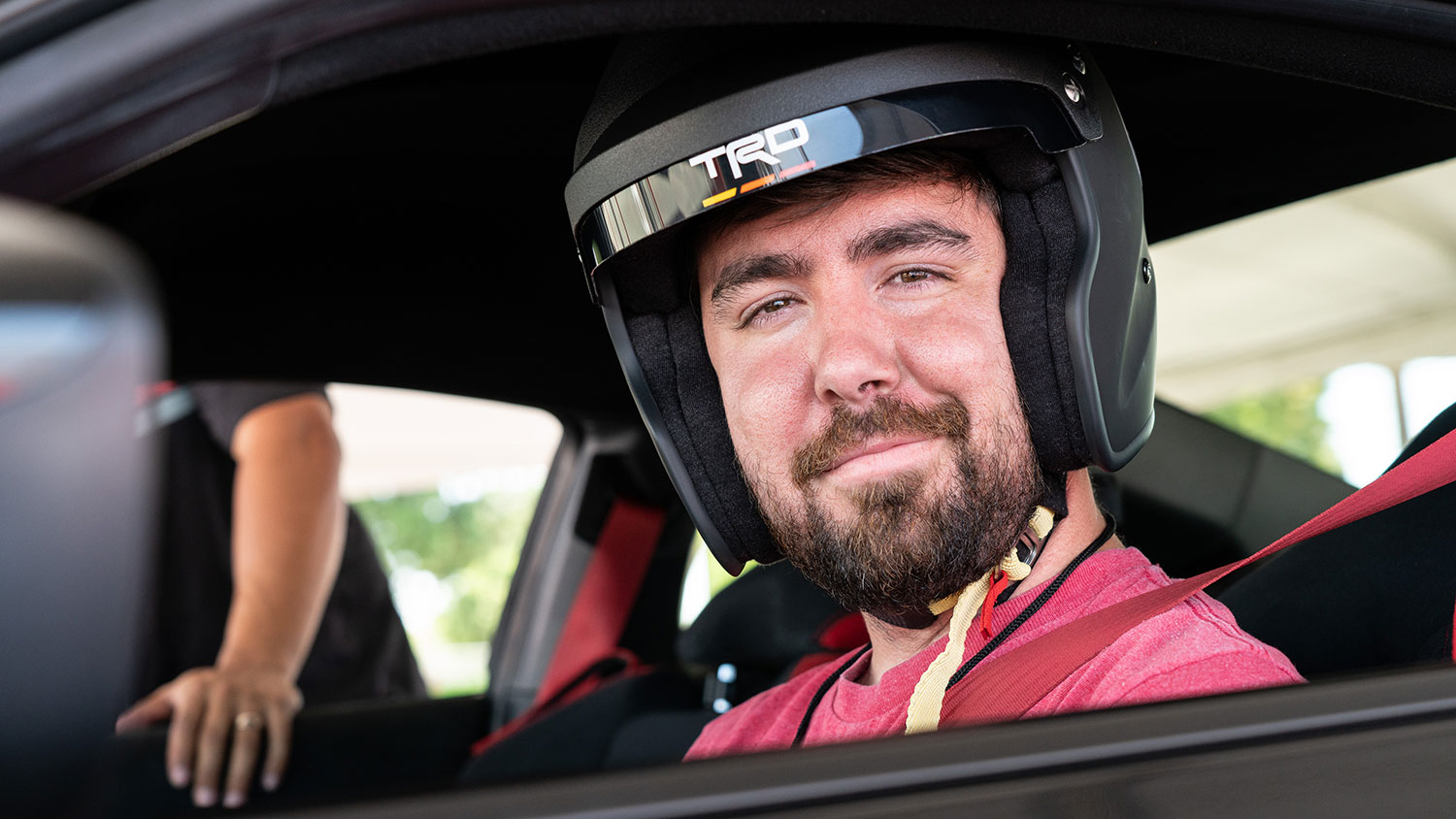 Fast is smooth. Smooth is fast. This phrase is something that's been drilled into my skull by every driving instructor I've ever met. It's a simple concept: With smooth inputs that create a smoother ride, the more likely it will be for you to blitz lap times and nail apexes. In practice, however, the adage is much harder to learn and increasingly more difficult if you start in a car with capabilities higher than your own. That's what makes Toyota's new 86 TRD Special Edition the perfect beginner's tool to not only learn how to be smooth, but also fast.
There is an elephant in the room when you begin any discussion on Toyota's 86 platform: horsepower. Though enthusiasts have pleaded with Toyota for more oomph since the chassis' introduction, Toyota's engineers haven't railed against popular opinion and, in the case of the 86 TRD Special Edition, remained steadfast in the belief it doesn't need any more Go-Speedracer-Go. Please save your collective sighs until the end, though, as this car is aimed at something more than outright, extra-legal speed demonry.
Rather, instead of masking the driver's shortcomings with the aforementioned extraneous velocity, Toyota wanted to deliver a car that's able to teach drivers how to be better at dominating canyons and bombing racetracks. While the standard 86 is one of the best handling cars available outside Porsche's 911 (at a fraction of the price), what the TRD Special Edition does best is push the 86 platform ever closer to supercar-cornering stats.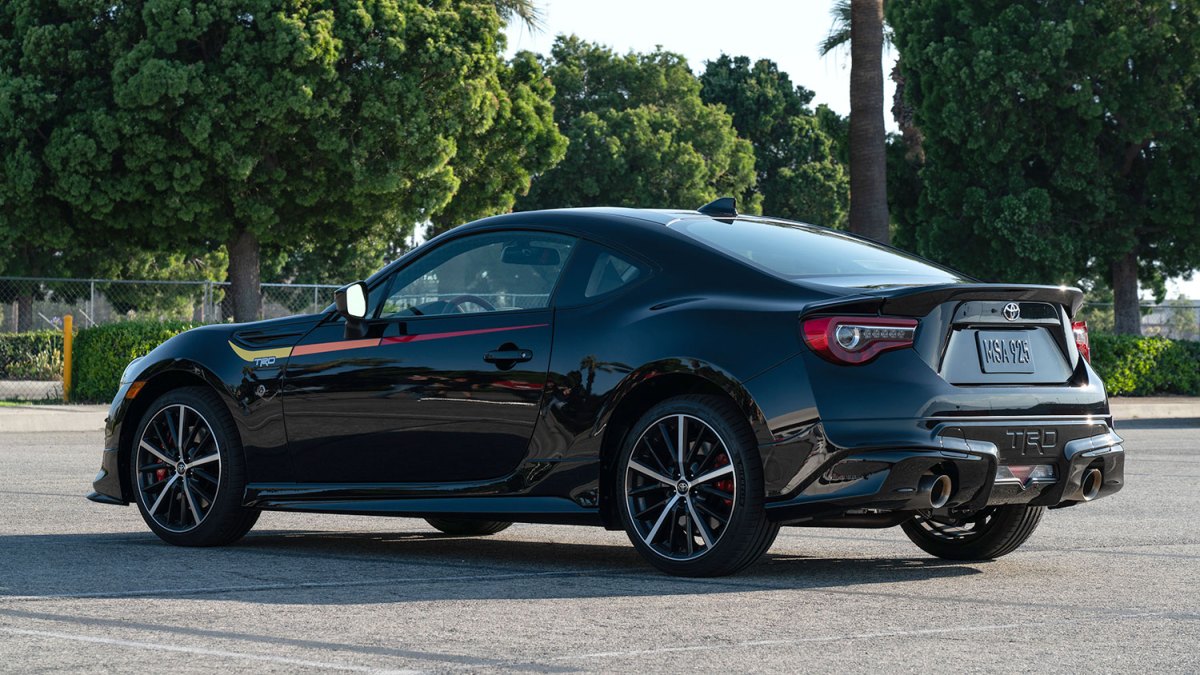 The 86 TRD Special Edition's suspension is tighter thanks to a set of new Sachs dampers. Brakes are meatier for better stopping control with larger rotors (both front and rear), as well as four-piston calipers up front and two-pistons at the back, all sourced from master brake builders Brembo. Lastly, but certainly the most important addition to the entire TRD Special Edition package: a set of Michelin's grippy, sticky new Pilot Sport 4S summer tires. Without them, both the brakes and suspension tweaks wouldn't have nearly the same effect.
For my introduction to Toyota's latest sports car, the brand invited me to the fast and surprisingly fun autocross track at Auto Club Speedway in Fontana, California. By day, the track is home to Exotics Racing and their bevy of beautiful supercars, as well as a few of the company's race-spec vehicles. But that day, I and a handful of others were released on to the track behind the wheel of the 86 TRD Special Edition, while Formula Drift aces Ken Gushi and Jhonnattan Castro instructed, then demonstrated the car's new boundaries.
To better illustrate the differences between this special 86 and the normal car, Toyota brought it along too and slotted me into it prior to offering the 86 TRD Special Edition. Before I go any further, I must admit my love for this chassis. Hell, I used to own one. When I hopped behind the wheel of the standard spec 86, it was like coming home and finding an old friend waiting for you. The car has remained the fun-loving hooligan from my memory. With traction off and Mr. Gushi egging me on to drive faster, I blitzed the track and slid every corner I could, loosey goosey and great.
Loose, however, isn't fast. Enter the 86 TRD Special Edition.
First thought after my exit lap: "This is a perfect chassis." I'm nowhere near the car's breaking point.
First thought after my exit lap: "This is a perfect chassis." I'm nowhere near the car's breaking point. Even with our history and the very subtle changes, it's a new thing altogether. As I swapped teachers, Castro tells me to dive deeper and play with the new brakes to get a better sense of their bite. A firmer left foot slam gets the nose to dive hard, loading up the front tires with more grip. A quick downshift, a crank on the wheel, and where there was once rotation before in the standard car, in the 86 TRD Special Edition I rocket out of the corner with nary a wiggle or ounce of lost traction.
Grip, grip, more grip, even more grip, and, finally, grip.
Because of this, there's still a distinct lack of ponies from the 2.0-liter boxer engine, momentum is key to linking turns together and something that's wholly possible thanks to its newfound adhesion. I could now carry five to 15 more mph than the standard car depending on the turn.
Though the autocross track was smooth with no significant elevation changes, making it quite difficult to get a sense of the new Sachs dampers, there was one section of the track where the pavement had buckled slightly. And while it was small, it was at the end of a long straight, just before a braking zone. Though forces were high, the Sachs soaked up every ounce of what would cause other cars to buck, wiggle, and completely unsettle a hard-braking car. I could feel the bump, but that didn't change my trajectory. The car hunkered down and set itself up for the next turn.
The attendees were only supposed to get a handful of laps, but I goaded the Toyota PR people and Ken Gushi into giving me a few more stints to get a better sense of the modifications, as well as kick the living hell out of a car I absolutely adore. In those extra laps, I came to the understanding that the 86 TRD Special Edition is something you'd want a driving surgeon to wield. A car ready to teach you how to become the driving god you've always wanted to be. And if you can't figure out how I'm going to rate this lovely machine by now, we need to talk.
The Toyota 86 TRD Special Edition is damn near perfect. It's also a lot of car for $32,420. In addition to all the upgrades to the 86 TRD Special Edition's mechanical grip, Toyota also changed the car's styling with a TRD body kit, which includes a new rear spoiler, side rockers, front fascia, and exhaust. Toyota also gave the TRD Special Edition retro side decals and an old-school Toyota badge embroidered onto the dash.
There's just one issue: Toyota is limiting production of the 86 TRD Special Edition to just 1,482 units. Because you absolutely need one of the best handling cars available, you may want to get to your local Toyota dealership now and try to reserve your spot.
Editors' Recommendations