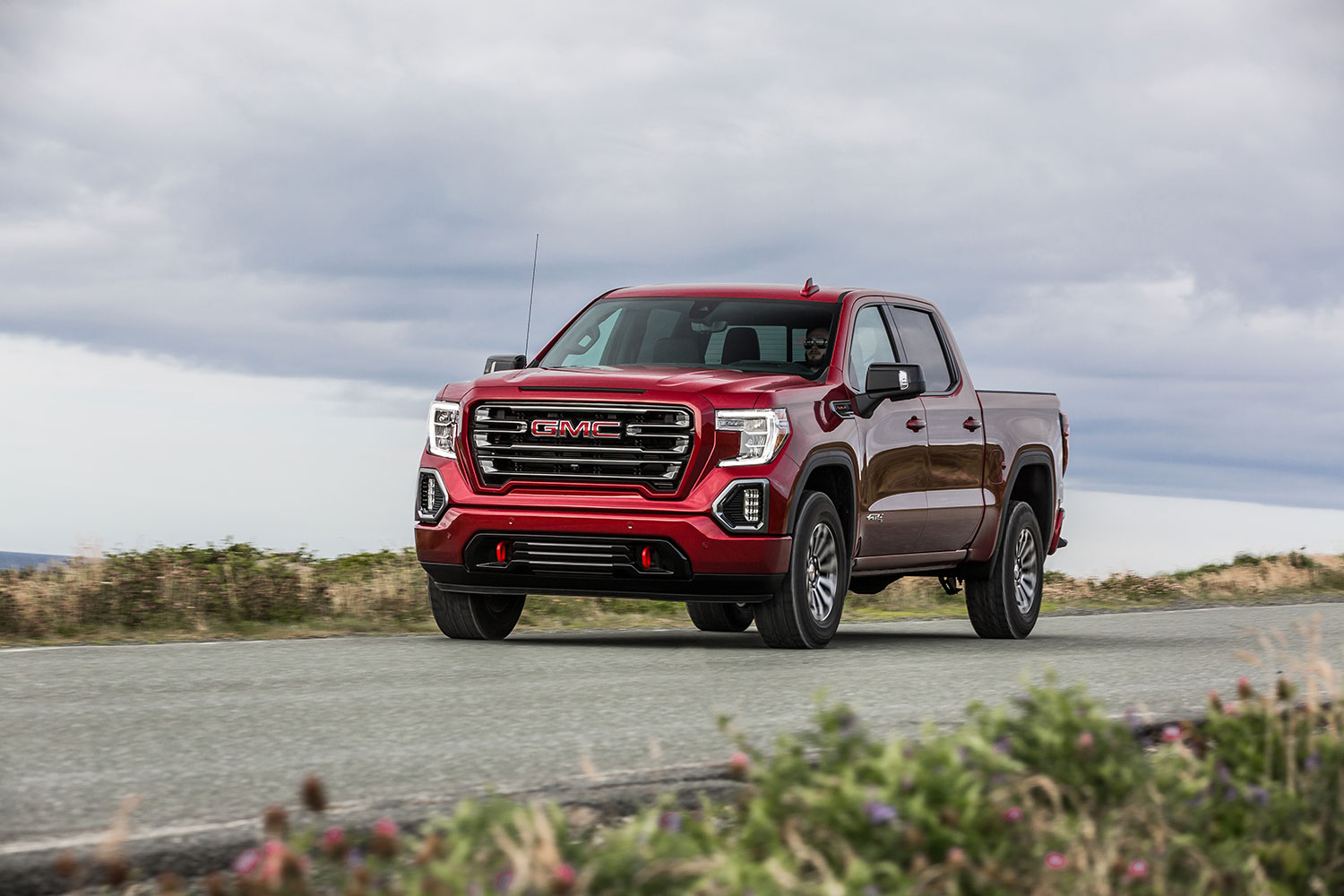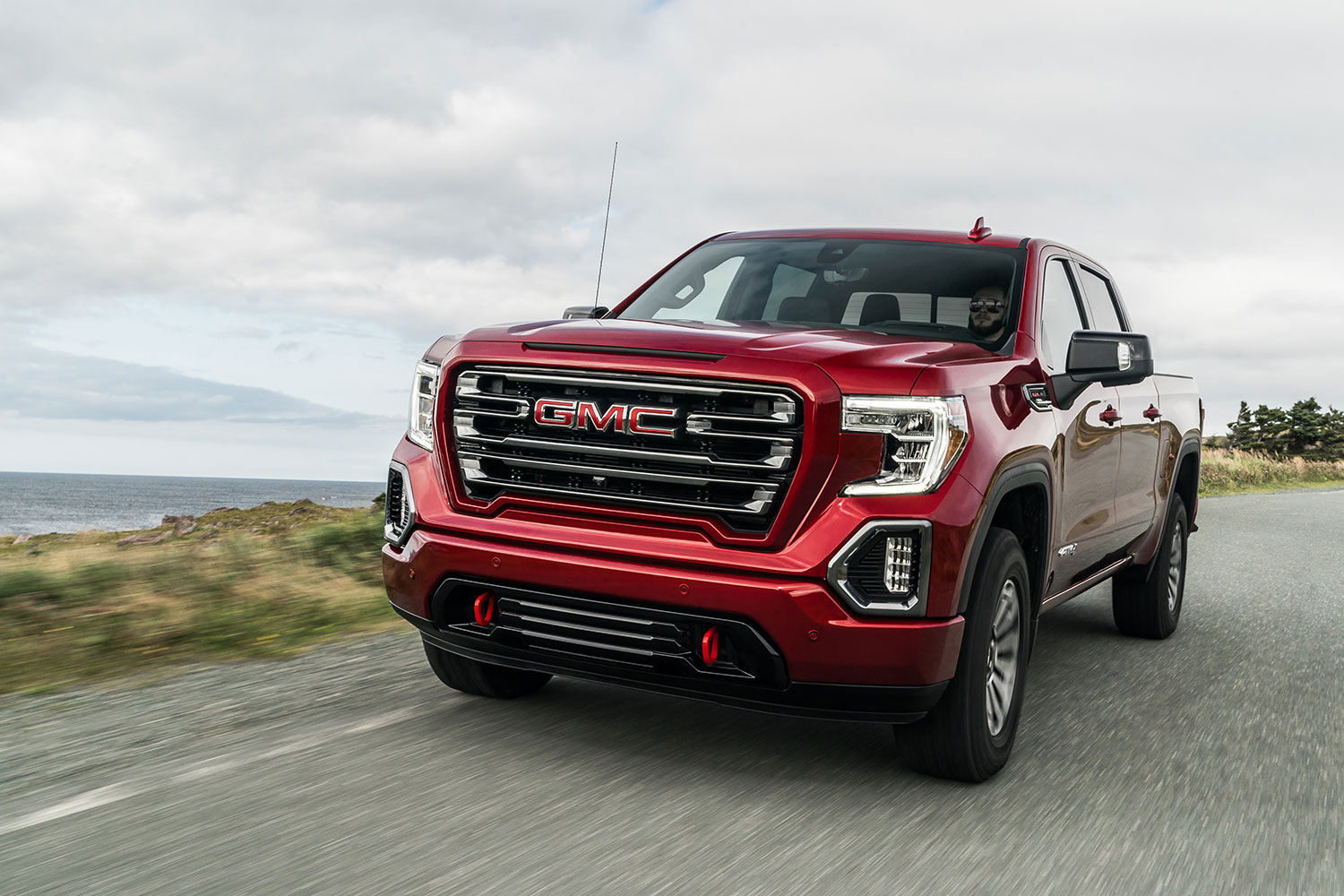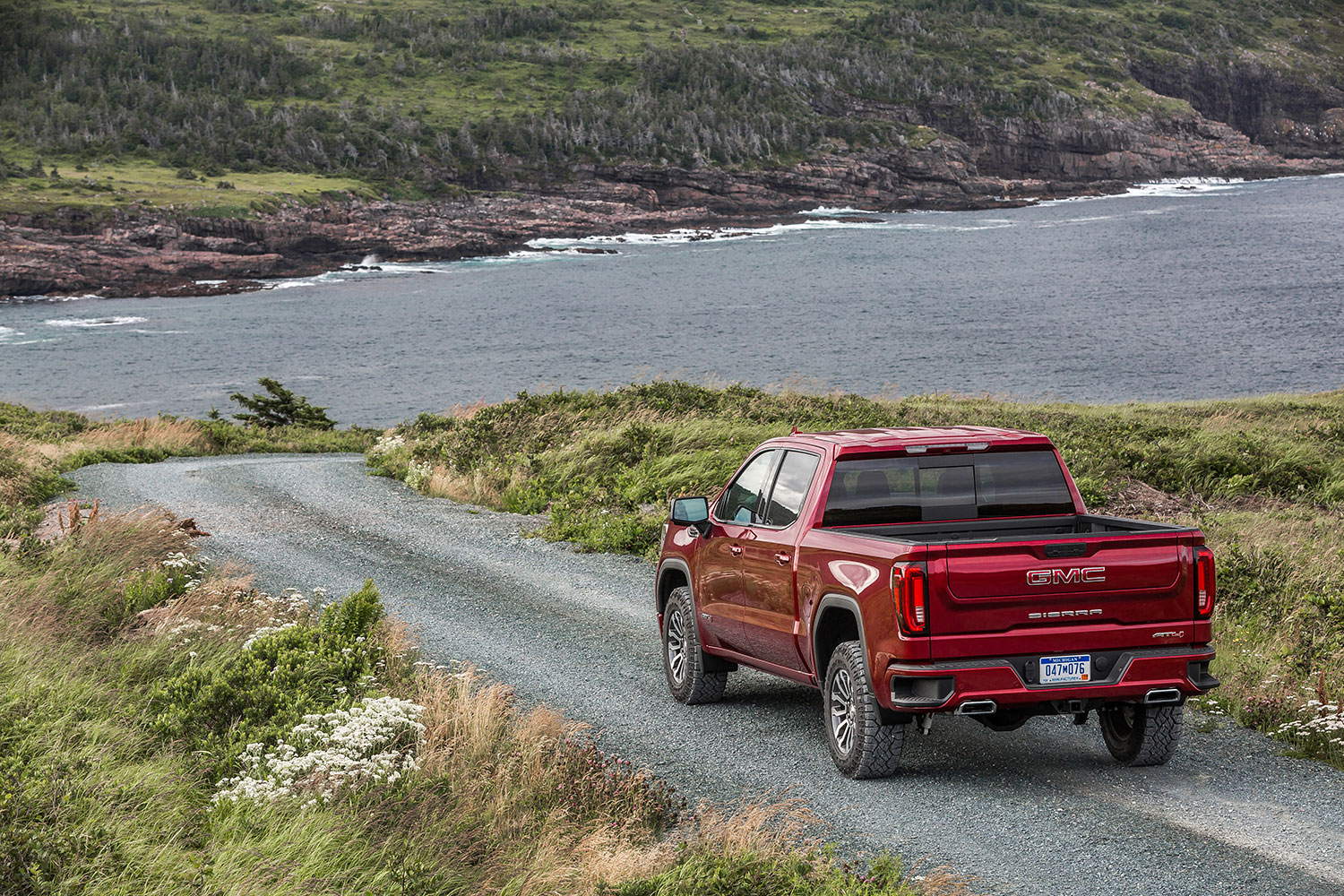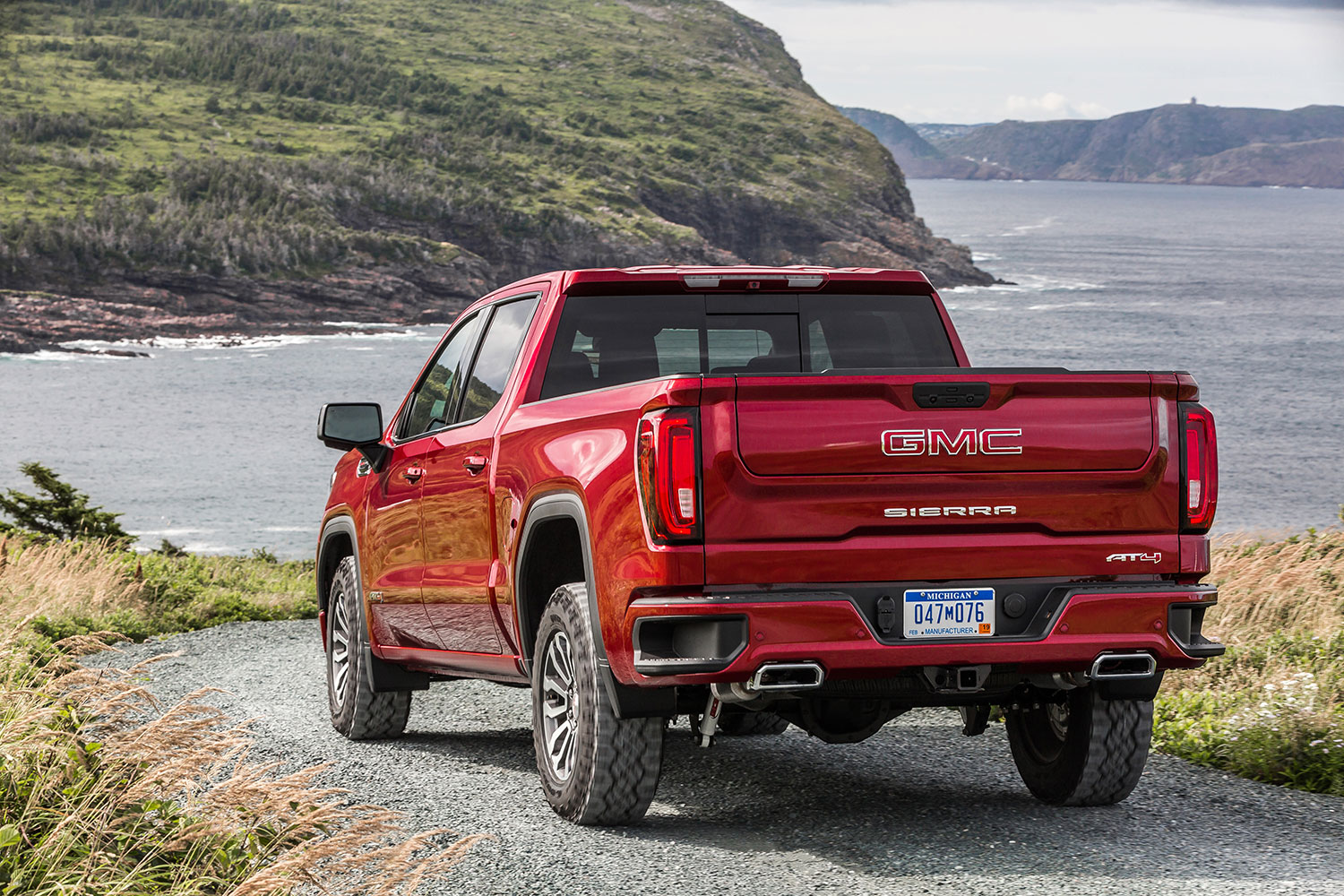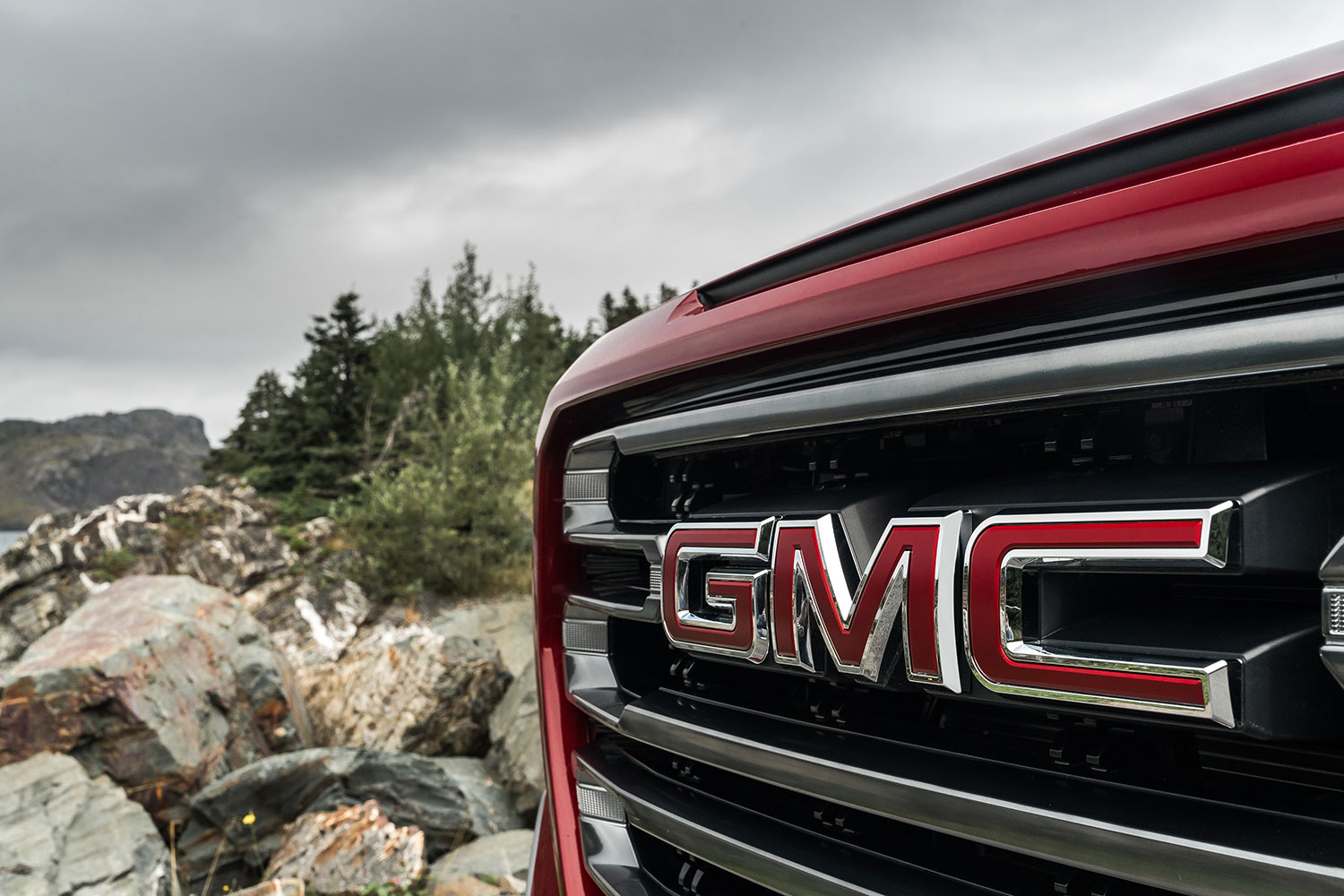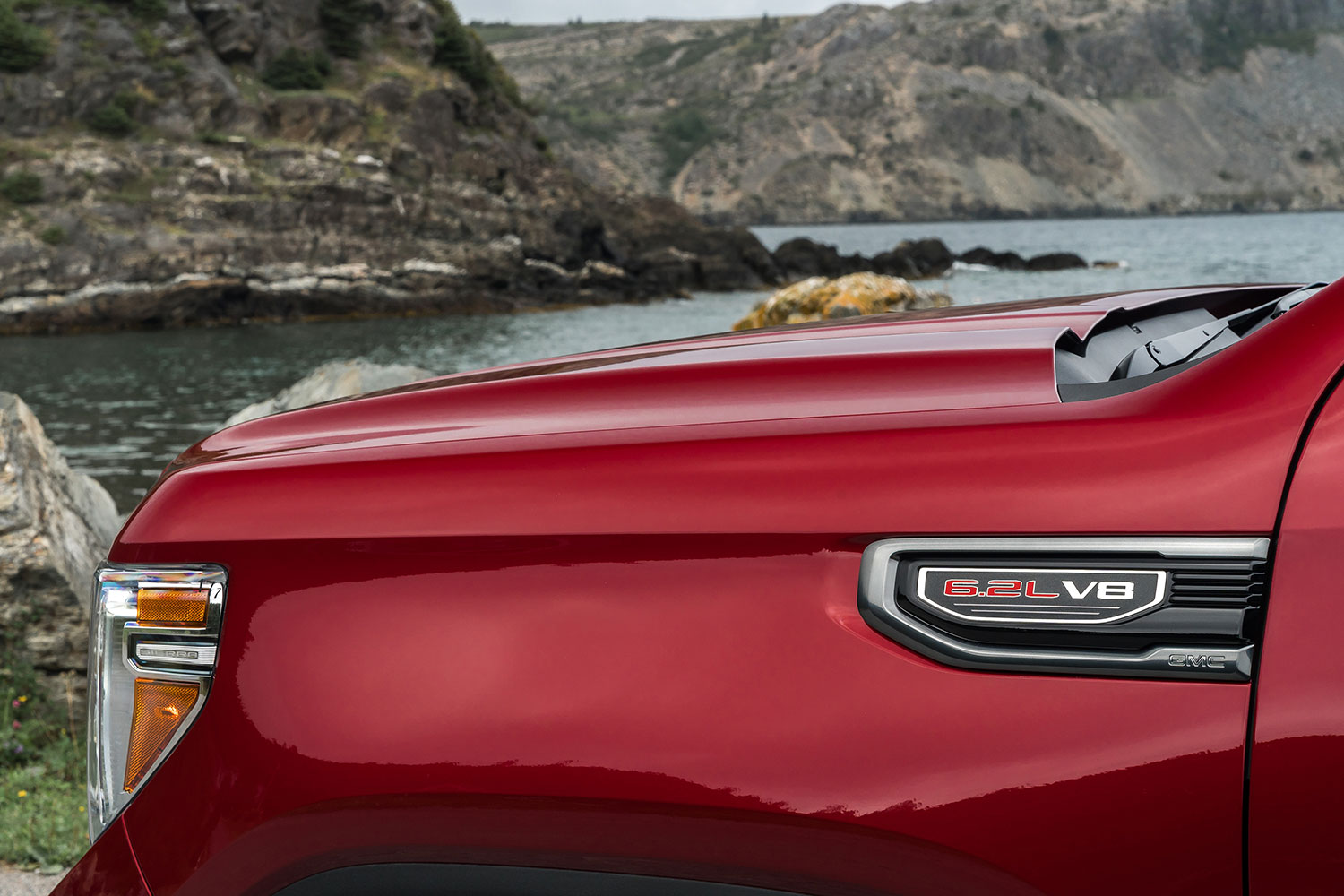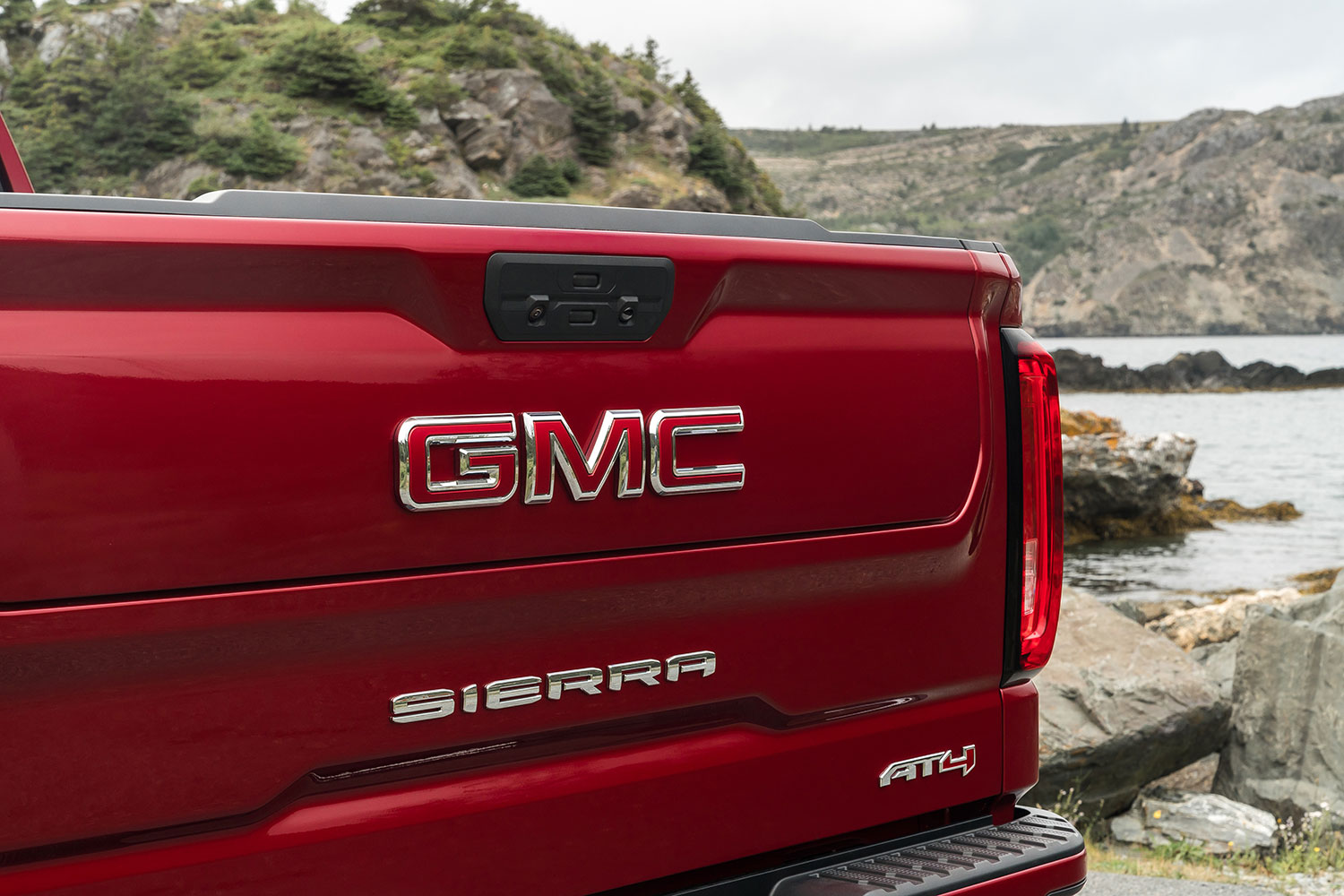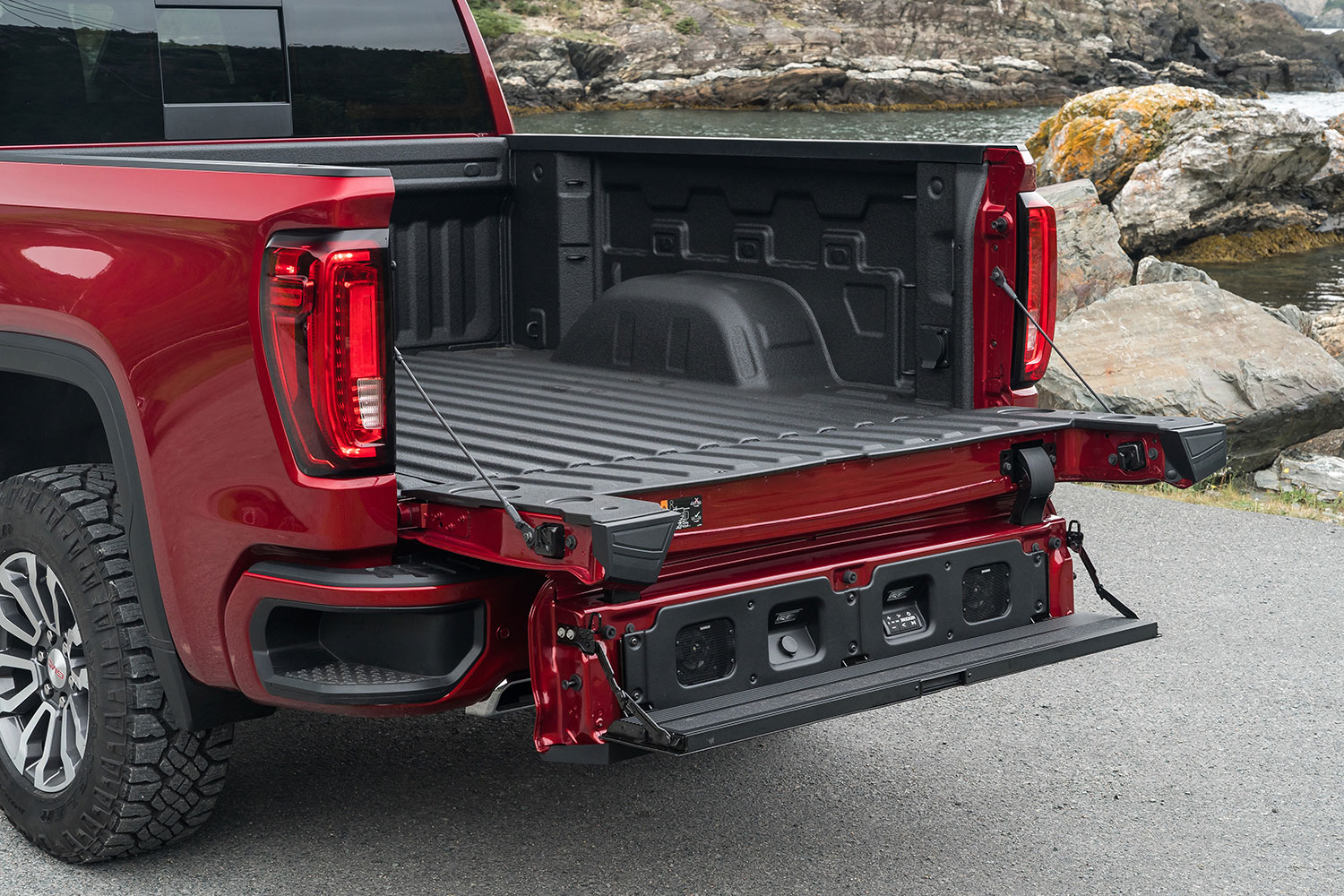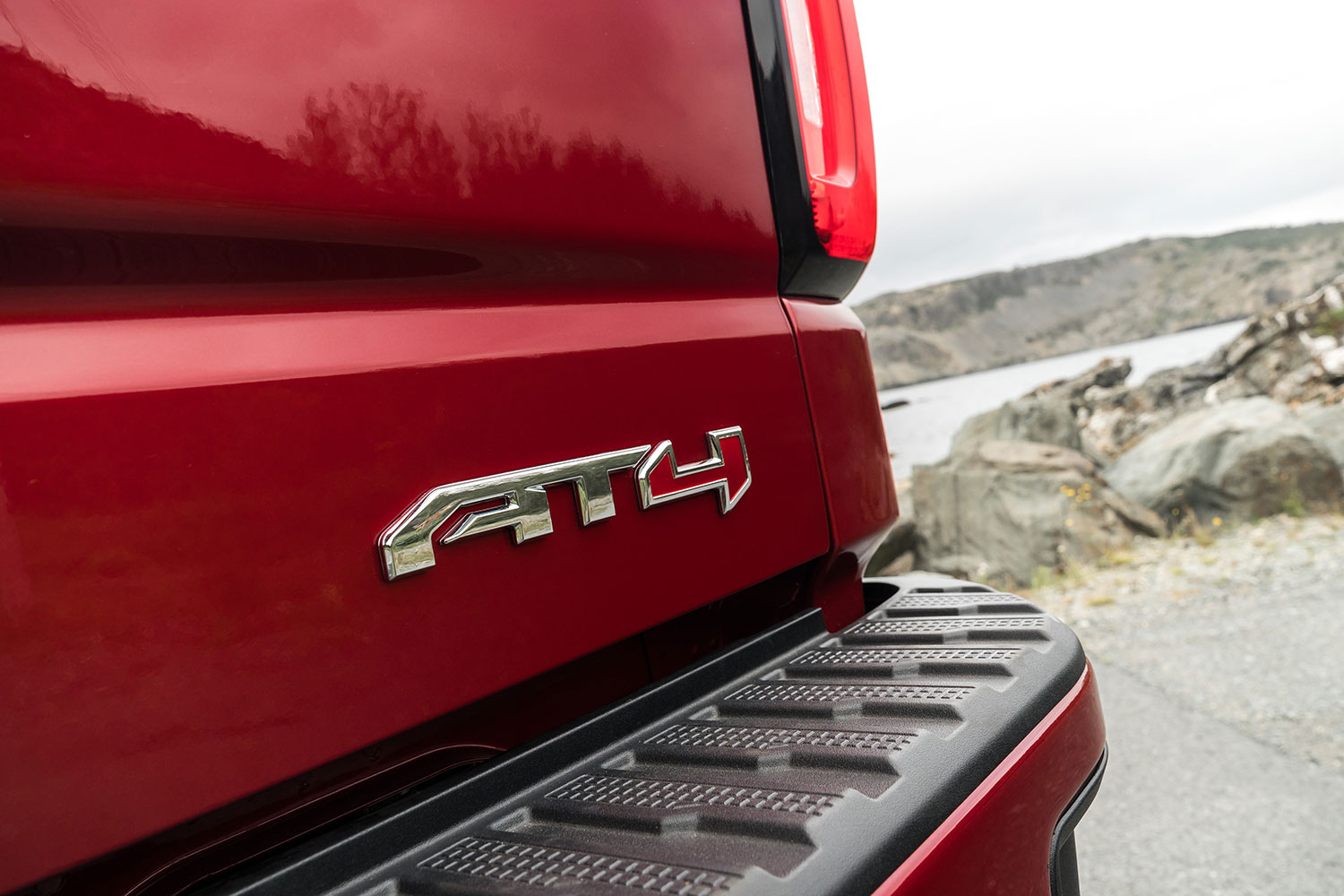 Pickup trucks have come a long way in the last decade. They're still staples of construction sites, Coors commercials, and country music videos. However, even mid-range models offer all the comfort, styling, and amenities of today's upmarket SUVs. New for 2019, the GMC Sierra AT4 4WD is a competent, full-size, off-road-ready pickup with all the swagger and sophistication of a premium sport utility vehicle like GMC's Denali.
AT4 is a new-for-2019 trim level for GMC's Sierra line. At first glance, the Sierra AT4 feels like a next-generation pickup. Its lineage is clear, though distinct visual cues set it apart from its "ordinary" Sierra brethren. The exterior is athletic, rugged, and modern with a broad front fascia, black chrome grille, oversized GMC badging, and C-shaped LED headlamps that all exude confidence without trying too hard. The truck's tall stance (thanks to an elevated suspension), 18-inch wheels (with optional 20s), mud terrain-rated Goodyear Wrangler Duratrac tires, oversized fog lamps, and vertical red tow hooks hint at the Sierra AT4's off-road prowess.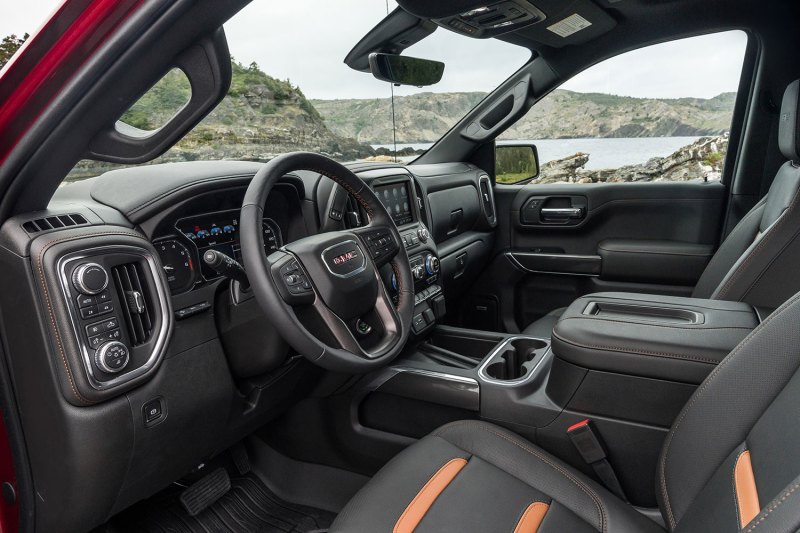 Once inside, owners will need to look over the shoulder at the truck bed to remind themselves that this is indeed a pickup and not an SUV. The interior features textured, dark-tinted aluminum detailing on the steering wheel and dash. The seats are accented in a Jet Black/Kalahari colorway with live-stitching and custom AT4 badging on the headrests. It's a look that feels both luxurious and rugged.
Once inside, owners will need to look over the shoulder at the truck bed to remind themselves that this is indeed a pickup and not an SUV.
The trucks in GMC's 2019 lineup boast a host of high-tech features, and the Sierra AT4 is no exception. The base level comes well-equipped, but you'll need to open your wallet a bit more for the best toys. Available upgrades include a multi-color heads-up display which projects fore-and-aft tilt, left-and-right tilt, and front tire angle on the windshield via a 3-by-7-inch display. Cameras around the truck's exterior work in tandem to provide the driver with Surround Vision, a unique, aerial view that appears on the main touchscreen as though a bird is flying 50 feet overheard peering down at the truck. It's a great safety feature for maneuvering in tight spaces, especially with a trailer in tow. Likewise, GMC's ProGrade Trailer System integrates with the company's smartphone trailering app that includes a suite of features to make towing its potential 9,400-pound capacity easier and safer.
With the debut of the 2019 Sierra AT4, GMC is heavily touting their "industry-first MultiPro Tailgate" which, at first, feels like a cute, showroom-floor novelty. However, after a full week putting the truck through its paces, I wondered how no company had ever redesigned the lowly tailgate since the first pickups with tailgates rolled off the assembly line 100 years ago. The innovative two-piece design features independent outer and inner gates.
GMC's innovative new tailgate design offers six helpful positions.
With six possible positions, it can be used to making loading and unloading gear easier, as an impromptu work desk, as a step to assist in climbing into the tall bed, and as a load-stop solution for oversized cargo. Later this year, GMC is releasing an available CarbonPro box that replaces the traditional steel panels inside the bed. The lightweight carbon fiber composite material is purpose-designed to resist scratches, dents, and corrosion. A 110v power outlet and optional GearOn rails make the truck a great vehicle for car camping and gear-hauling.
On the road, the GMC Sierra AT4 is stable, quiet, and predictable — all of which is to be expected from a wide, nearly 5,400-pound full-size pickup. The 6.2L V8 in our flagship model Sierra put out 420 horsepower and 460 lb-ft of torque. Mated to a slick 10-speed automatic transmission, the truck drives and shifts seamlessly on-road. Beyond the pavement, the Sierra AT4 feels even more stable, thanks to a wealth of off-road features. Four-wheel drive, a two-speed transfer case with low-range gearing, Rancho monotube shocks, a locking rear differential, hill descent control, and skid plates are all standard fare.
To bottom line the 2019 GMC Sierra AT4, it's best for the pickup owner who spends most of their time on the pavement. But, they also appreciate modest off-roading on the weekends. This isn't a hardcore rock-crawler like Chevy's ZR2 Bison or even a stock Jeep Wrangler. It is, however, plenty capable of taking you almost anywhere you need it, without forcing you to sacrifice essential high-tech conveniences.
Of course, an upmarket pickup carries an appropriately upmarket price tag. The 2019 GMC Sierra AT4 4WD bases at USD $53,500. With the best — we would argue essential — features, that figure balloons quickly. Well-heeled buyers will likely splurge to upgrade to the 6.2-liter V8 ($2,495), the Performance Exhaust Kit ($1,595), and the $995 sunroof. For $3,280, the AT4 Premium Package secures additional tech features like an 8-inch touchscreen infotainment/nav system, a power rear window, and wireless smartphone charging, plus blind-spot monitoring, parking sensors, and side steps. With destination and handling, the all-in sticker price inches closer to $70,000. Sure, it might cost a year (or two)'s salary, but at least you'll be ready to escape the zombie apocalypse in style.
Editors' Recommendations