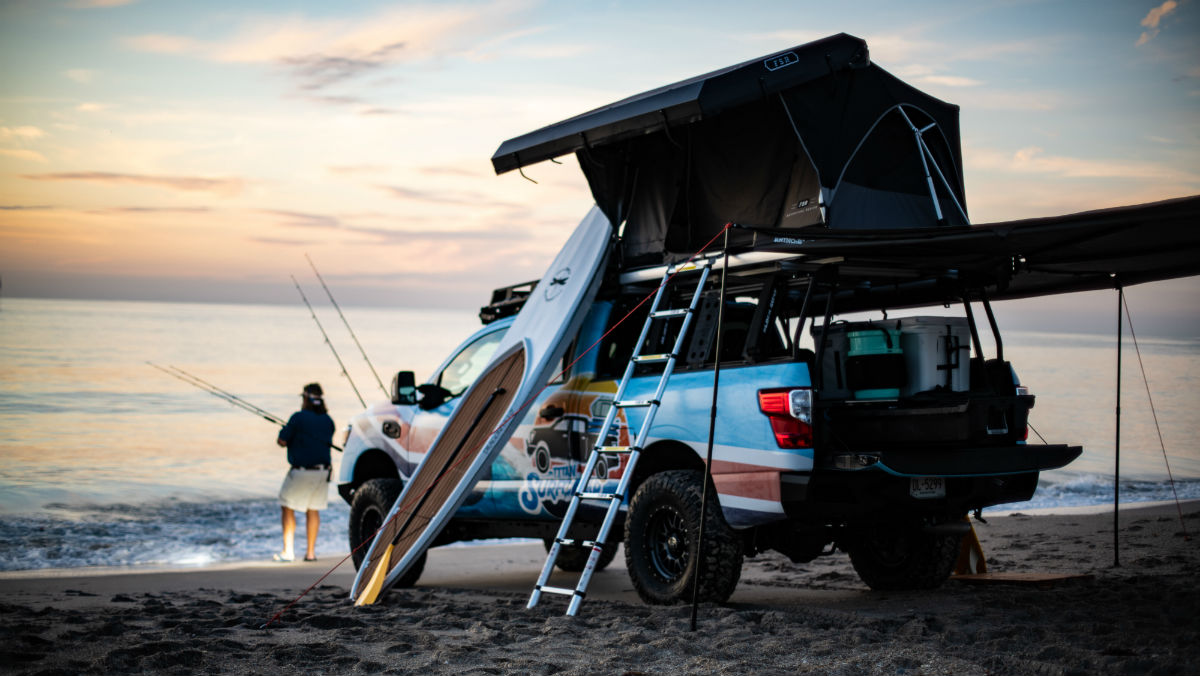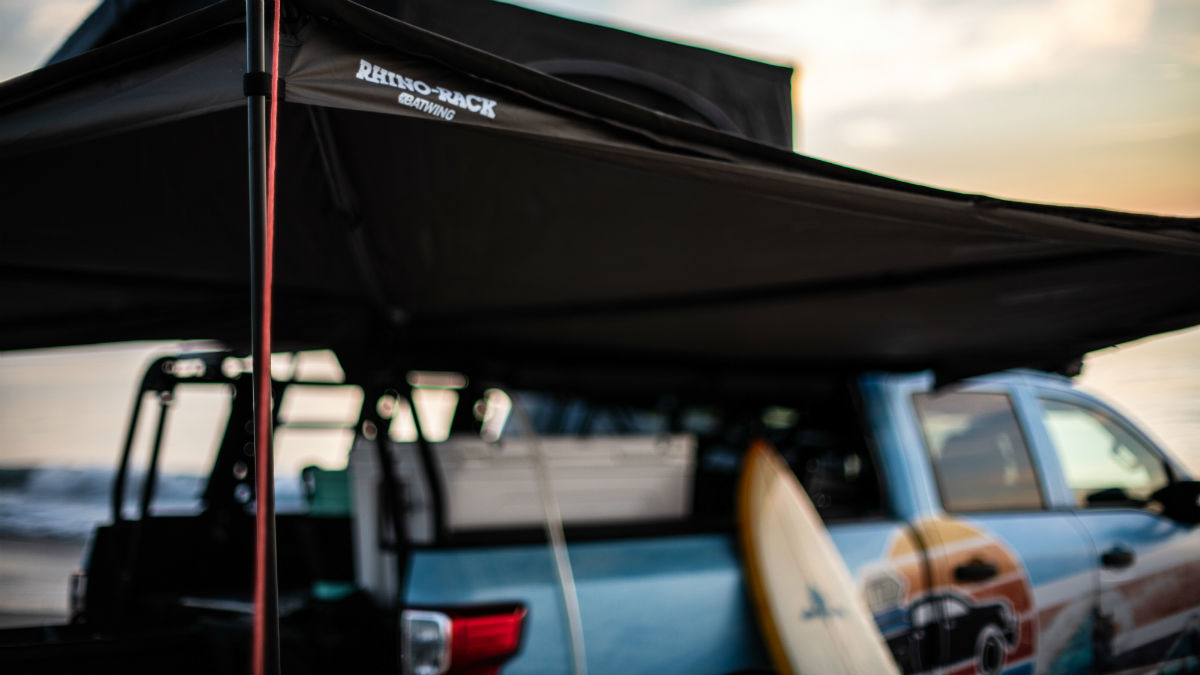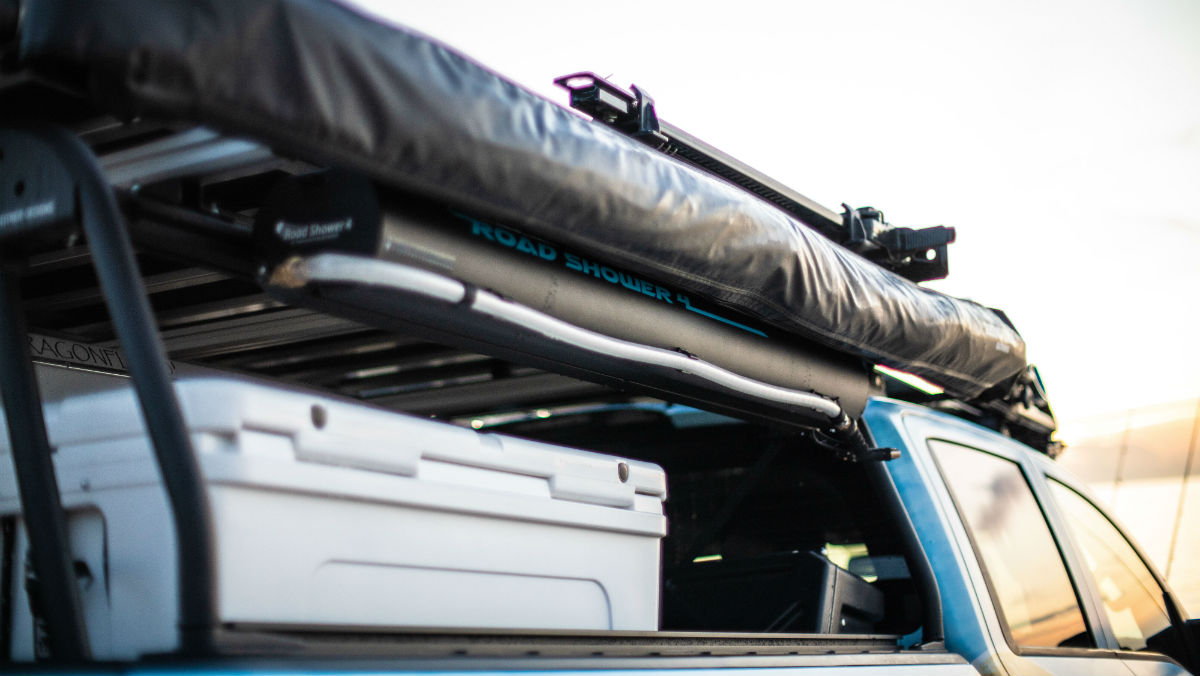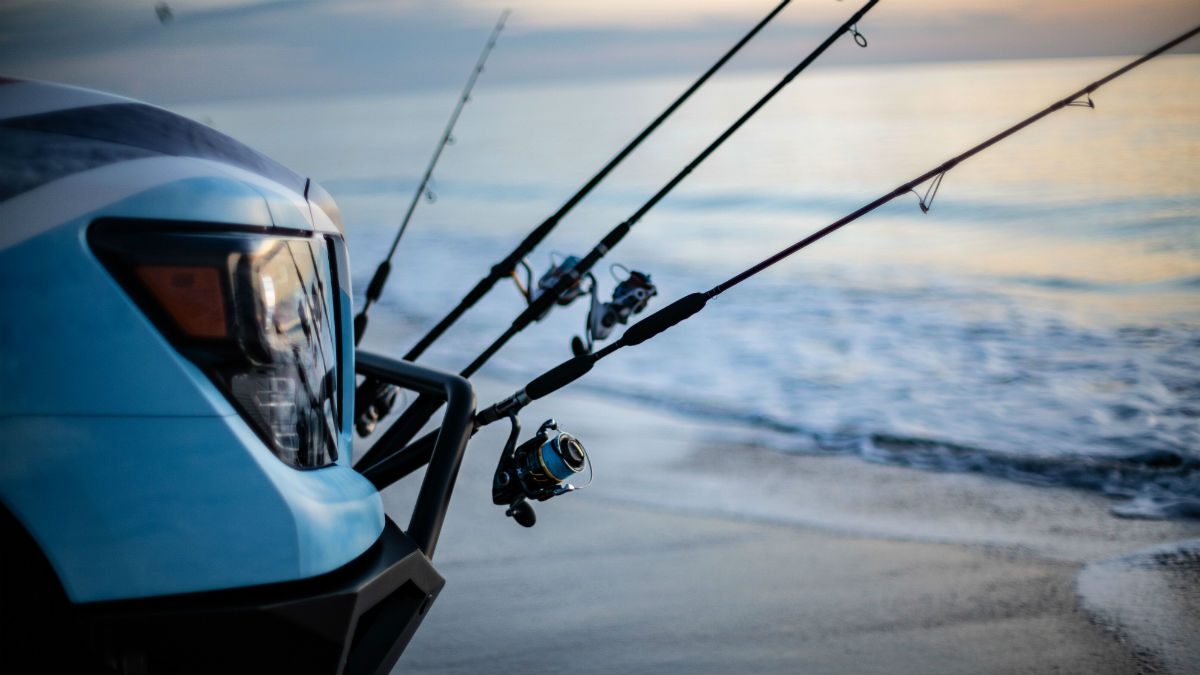 Call it will — road tripping, overlanding, "van life" — living out of your vehicle is nothing new. The concept of needing little more than food and water to roam wherever your heart desires is a fantasy for many, and there any several ways to accomplish this goal.
Nissan's approach uses a highly modified Titan XD pickup truck to live at the beach until you're more sand than man. Dubbed the Titan Surfcamp, Nissan's specialized rig has everything you'll need to catch waves, fish, or some Zs.
The Surfcamp is based on a 2018 Nissan Titan XD Midnight Edition with the four-door crew cab configuration. The XD is Nissan's three-quarter-ton truck, filling the gap between half-ton trucks like the Ford F-150 and Chevy Silverado, and heavy-duty rigs like the Ford Super Duty (F-250) and Silverado HD. Enhancements over the standard Titan include a beefier frame and an available 5.0-liter Cummins turbodiesel V8 (used in the Surfcamp) good for 310 horsepower and 555 pound-feet of torque.
Modifications to the Surfcamp special include a factory-authorized Icon suspension lift kit, which owners can get for their own trucks through Nissan dealers, Icon Alpha wheels wrapped in Nitto Ridge Grappler tires, and a Fab Four Vengeance Series front bumper. The blue-and-orange vinyl wrap was inspired by both a Hot Wheels car — a 1971 Datsun Bluebird station wagon called JNC Surf Patrol — and an exterior paint option for the 1967 Nissan Patrol (sold in the U.S. as the Nissan Armada).
Other details like a Free Spirit Recreation Elite Series Automatic rooftop tent and Rhino-Rack Batwing awning turn the Titan into an overnight suite. To carry all of the accompanying gear, the Titan Surfcamp features a roof rack and surfboard/standup paddleboard rack. Once you cast a line, you can stick your fishing rod in an integrated holder in the front bumper (just like on a fishing boat). A Yeti 125-quart cooler can hold the catch, or a few drinks — keeping either cold for days if needed.
After a day of surfing or fishing, the Surfcamp's integrated Road Shower solar shower is the perfect reward. Inside the cabin, wetsuit-inspired seat covers and heavy-duty rubber floor mats repel water, salt, and sand.
The model joins a series of other lifestyle builds from the Japanese automaker. The most recent projects include an overlanding-themed Armada project called Mountain Patrol, and a Titan-based house of sorts called Project Basecamp.