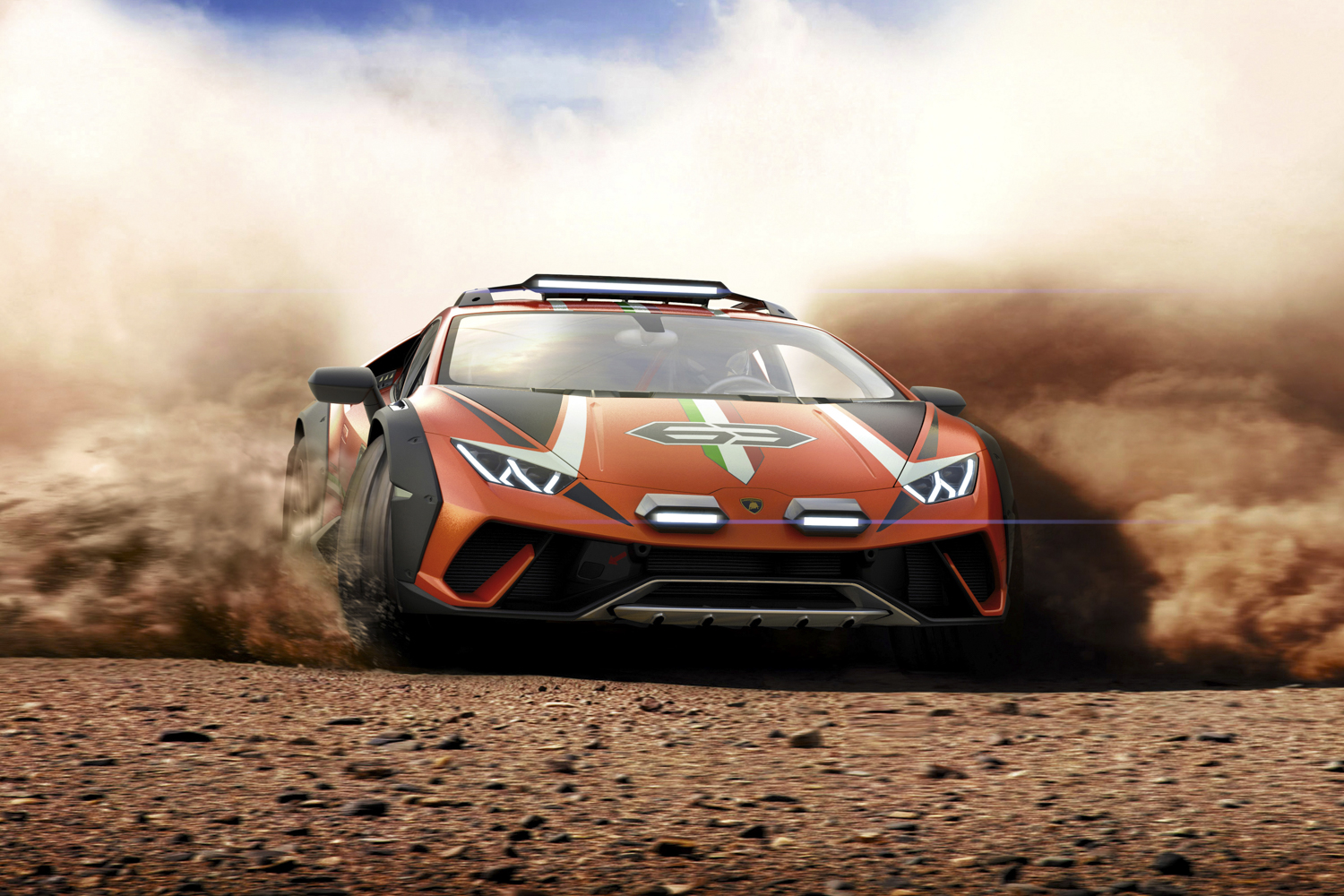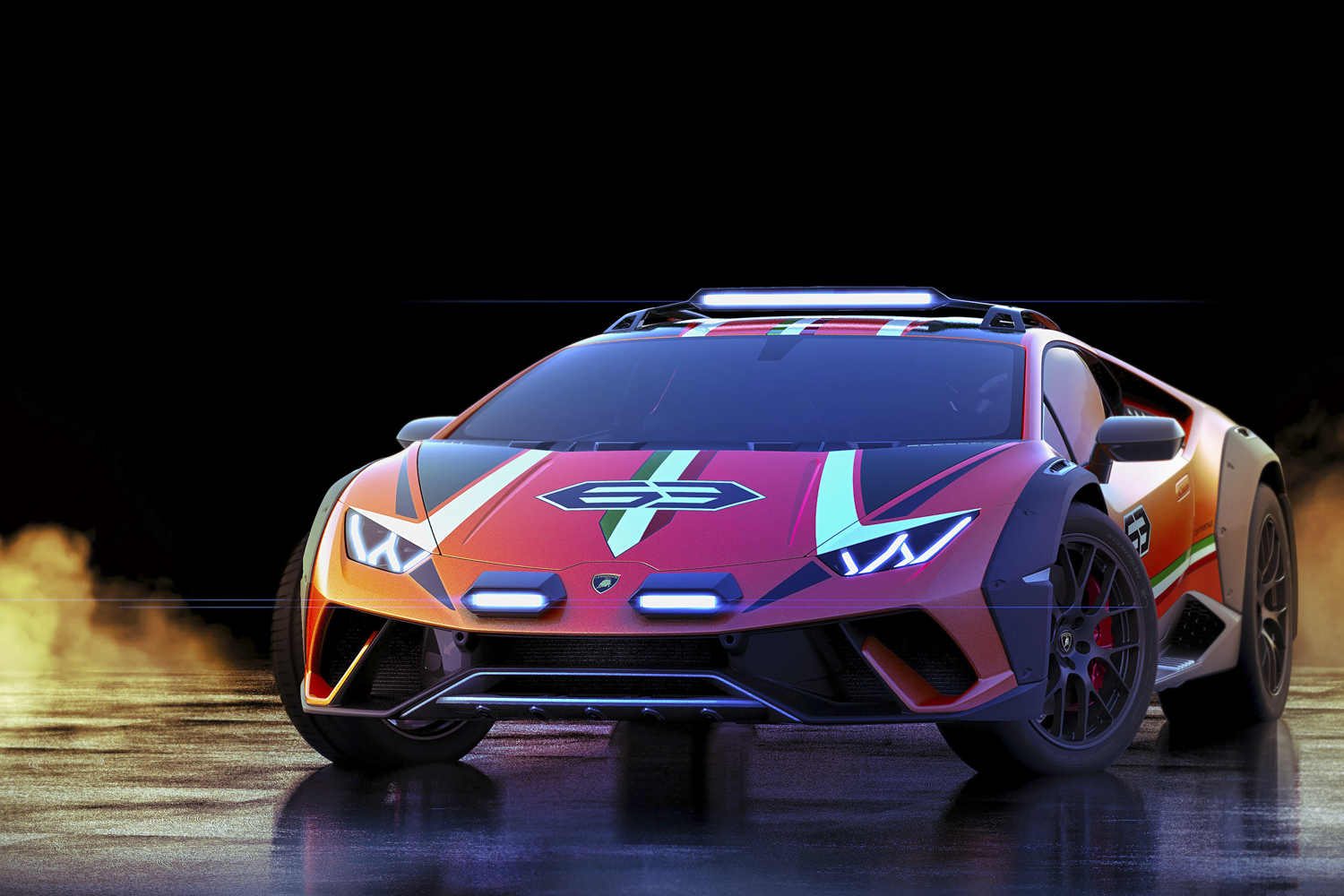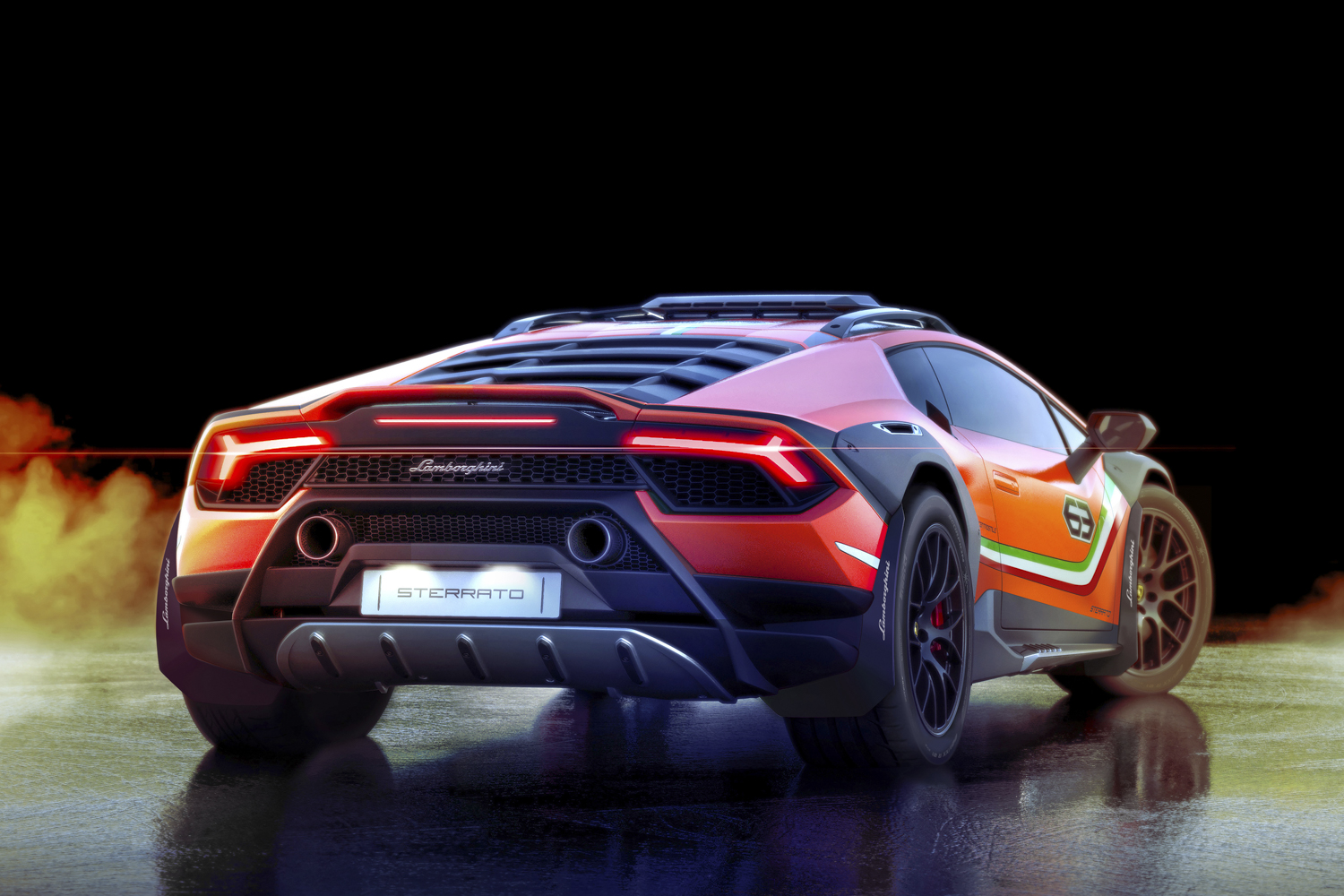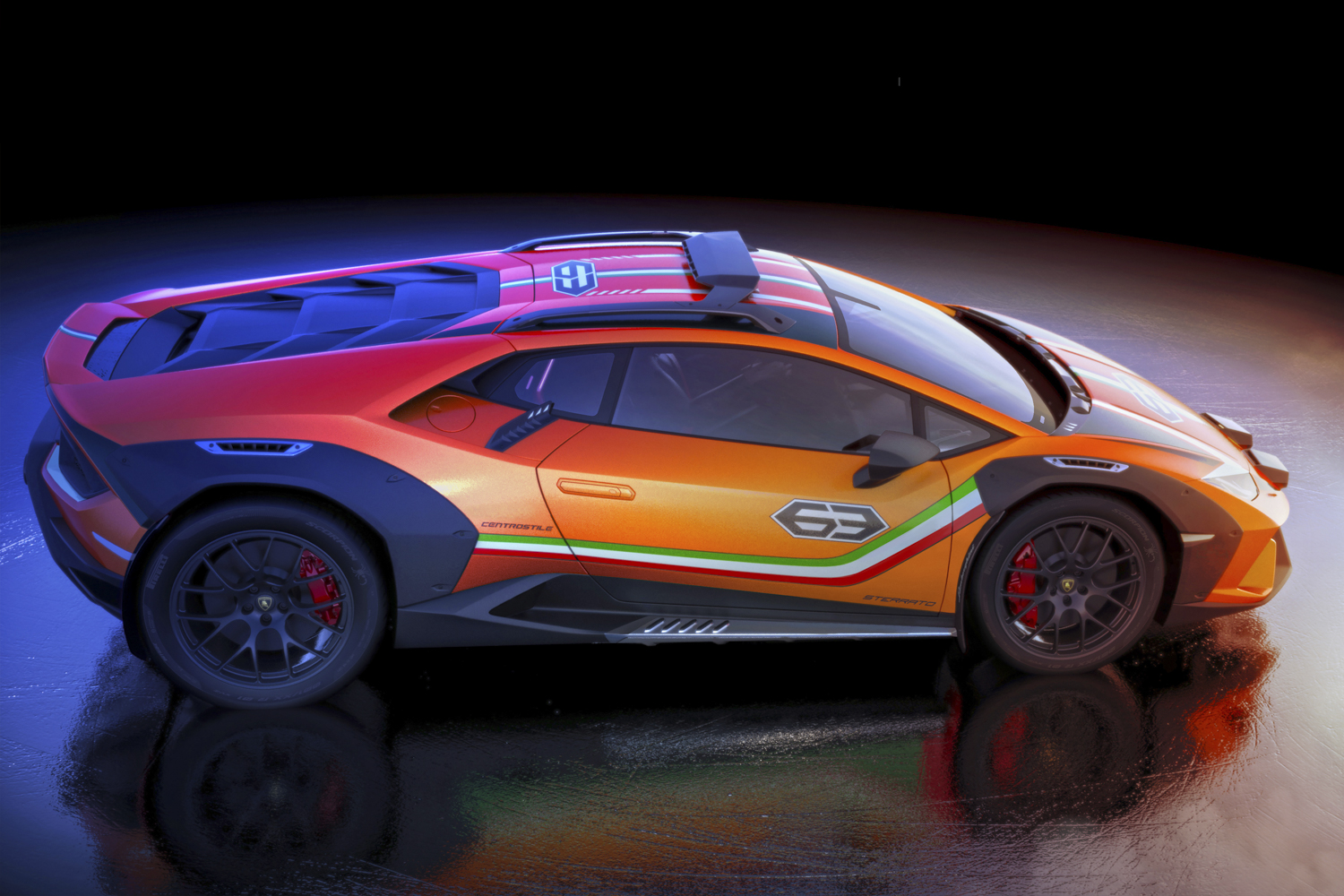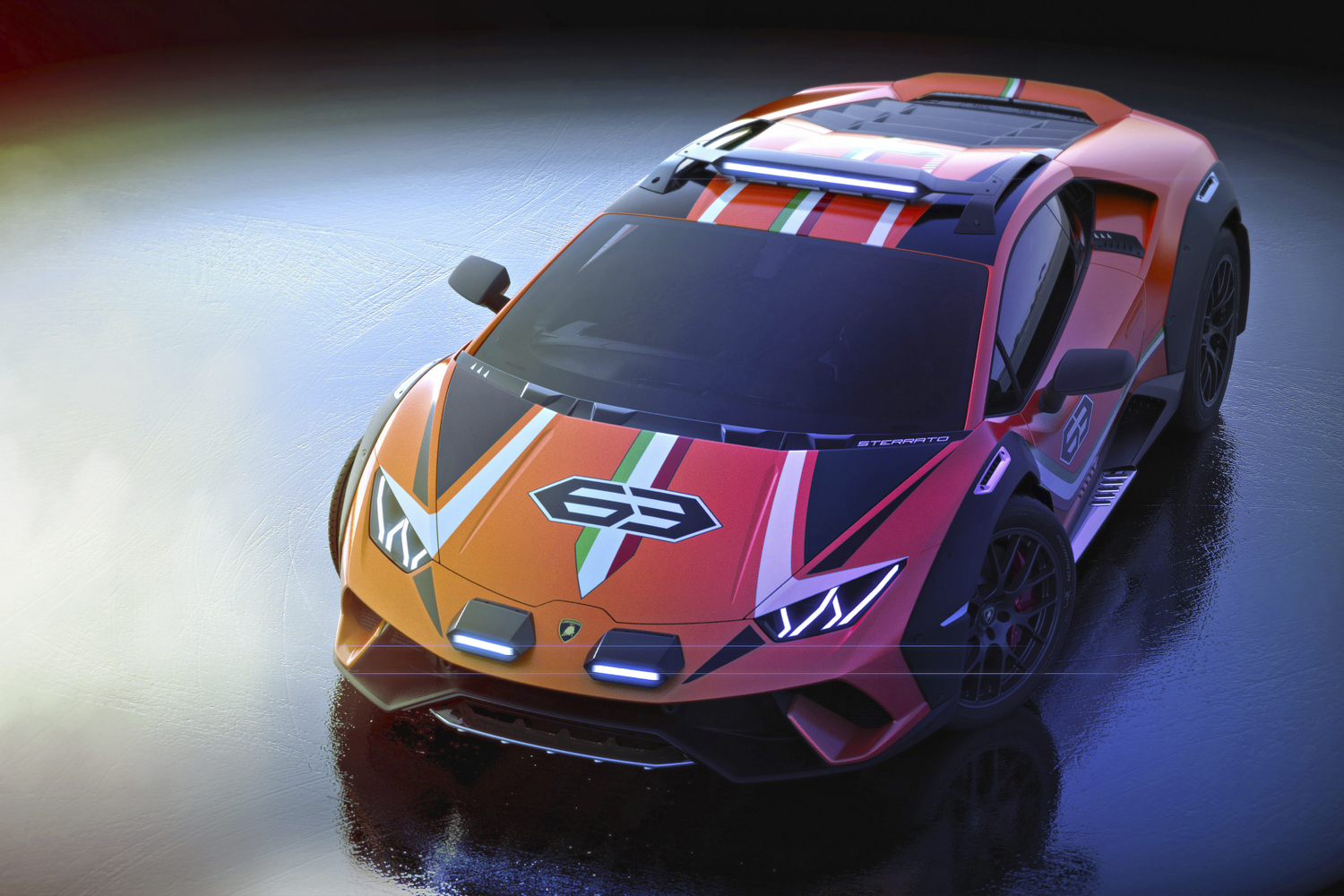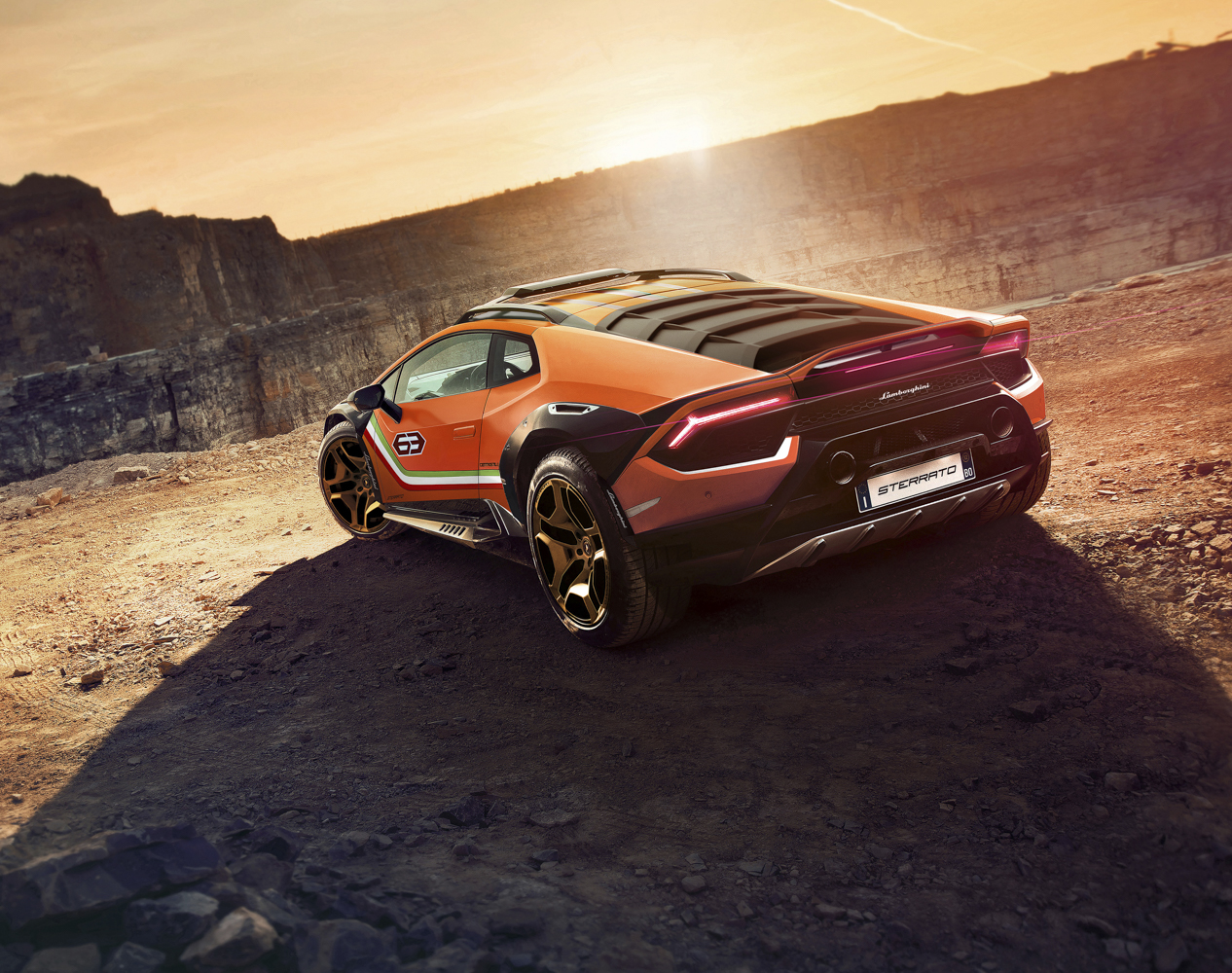 Lamborghini is really good at making fast sportscars — so fast, in fact, that some models are illegal to drive on roads. Exhibit A: The $2.7 million Lamborghini Sesto Elemento. Other Lambos like the Huracán Performante and the 770-horsepower Aventador bring celerity to concrete in street-legal speed machines. However, in June 2019, the Italian automaker announced that it is veering off-course — literally off roads and tracks.
The Lamborghini Huracán Sterrato transfers supercar technologies and engineering to a frame designed to conquer more rugged environments, pulling from earlier models to form a concept car that goes farther off the map. Particularly, designers found inspiration from the V10 Huracán EVO and Urus Super SUV.
"The Huracán Sterrato illustrates Lamborghini's commitment to being a future shaper. A super sports car with off-road capabilities, the Sterrato demonstrates the Huracán's versatility and opens the door to yet another benchmark of driving emotion and performance," Maurizio Reggiani, chief technical officer of Automobili Lamborghini, said in a release.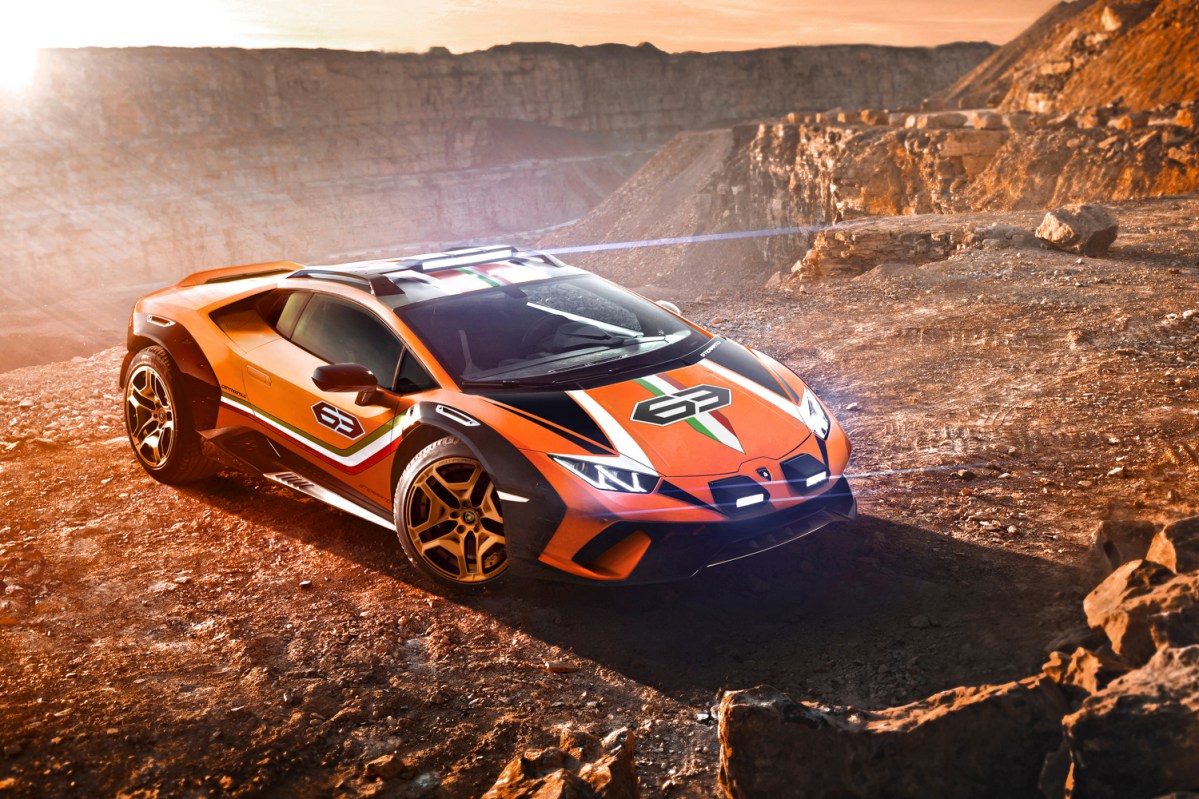 A 5.2-liter naturally aspirated engine producing 640 horsepower, a la the Huracán, is the heart. Around it, engineers added smart predictive logic controls, four-wheel drive, four-wheel steering, and torque vectoring to anticipate the moves of the driver and "ensure perfect driving dynamics," says Lamborghini.
Perhaps more importantly, the Huracán Sterrato will have a solid body, calibrated for off-road adventuring even on low-adhering surfaces. This includes new levels of traction and rear-wheel drive behavior to enable more torque in an off-road car without sacrificing stability. In essence, the Huracán Sterrato should be hard to oversteer.
Aesthetically, the body is surprisingly normal in that we wouldn't immediately know it was built for off-roading. On a closer look, you'll see the hints, like a higher ground clearance, sharper front approach, and enhanced departure angle. The wheels are also bigger and badder; tires for the Huracán Sterrato were specially developed by engineers. Underbody reinforcements and body protection round out the armor that should protect you and your off-roading Lambo safety and dominance.
There isn't, however, a self-cleaning mechanism, so if this concept becomes a reality, you'll have to scrape the mud off manually. That didn't seem to hinder people from buying earlier off-road models made by Lamborghini in the '70s. That groovy era spawned resulted in desert-going, high-performance sports cars: the Jarama Rally from 1973 and the Urraco Rally from 1974.
Mud is better when it's on a Lamborghini.
Editors' Recommendations