It's hard not to pile on the superlatives when writing about today's fastest, most elite hypercars. Koenigsegg, in particular, has made a sport out of breaking its own records. Every year, the Swedish automaker releases a newer, better, faster, and downright cooler ride. This year is no different, thanks to the Gemera, the world's first "family-friendly" hypercar.
Like every vehicle in the Koenigsegg stable, the Gemera's stats and track numbers are nothing short of jaw-dropping. The hybrid hypercar is powered by a turbocharged 2.0-liter, inline-three gasoline engine, bolstered by three electric motors. To be clear, this car has a total of four powerplants. The primary is good for a respectable 592 horsepower and 443 lb-ft of torque on its own. With the help of the remaining three, the Gemera puts down a staggering 1,677 horsepower and 2,581 lb-ft of torque. Koenigsegg claims a 0-60 time of just 1.9 seconds. In electric-only mode, the 15.0-kWh batteries tap out after just 31 miles. In hybrid mode, however, the car boasts a maximum range of almost 600 miles.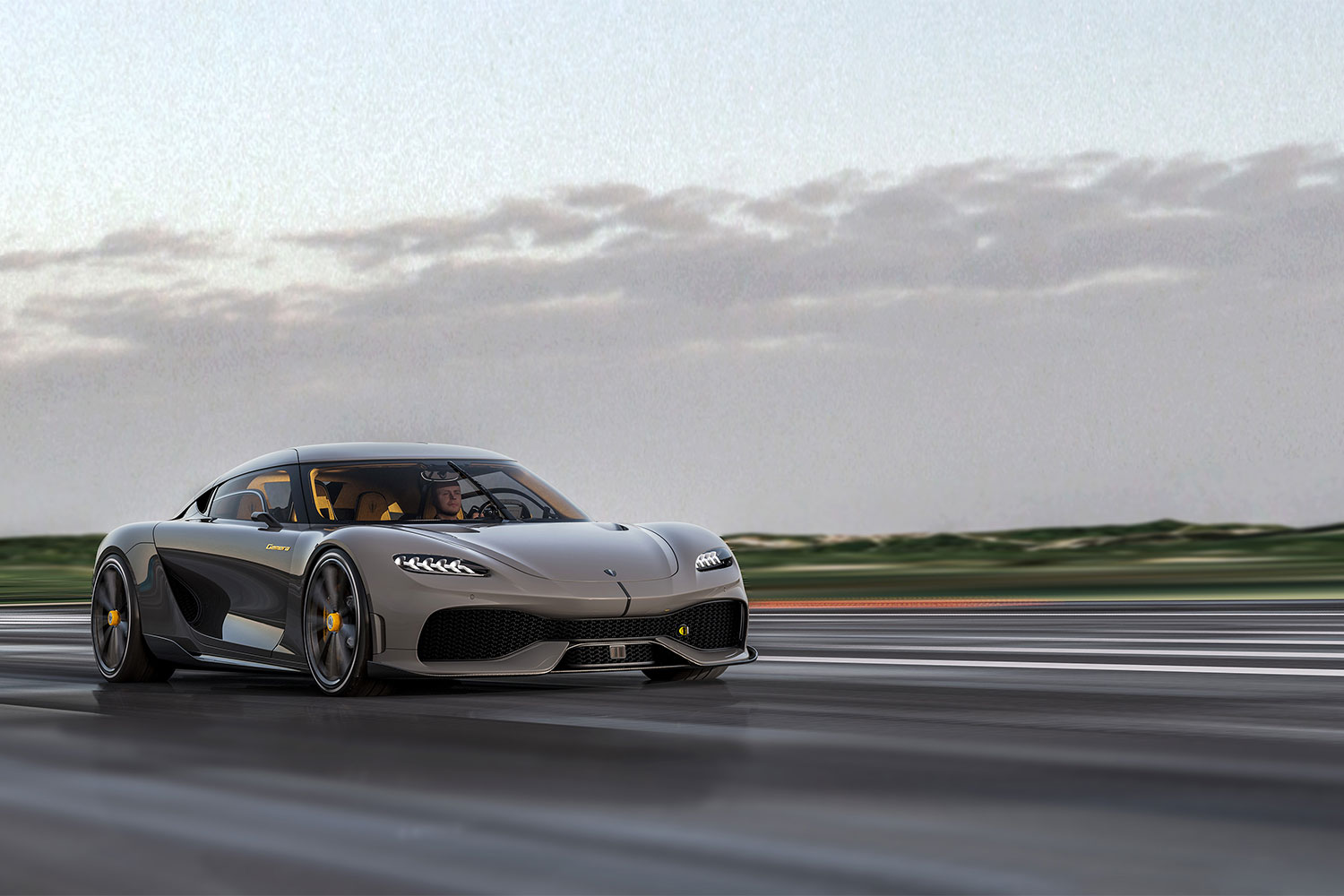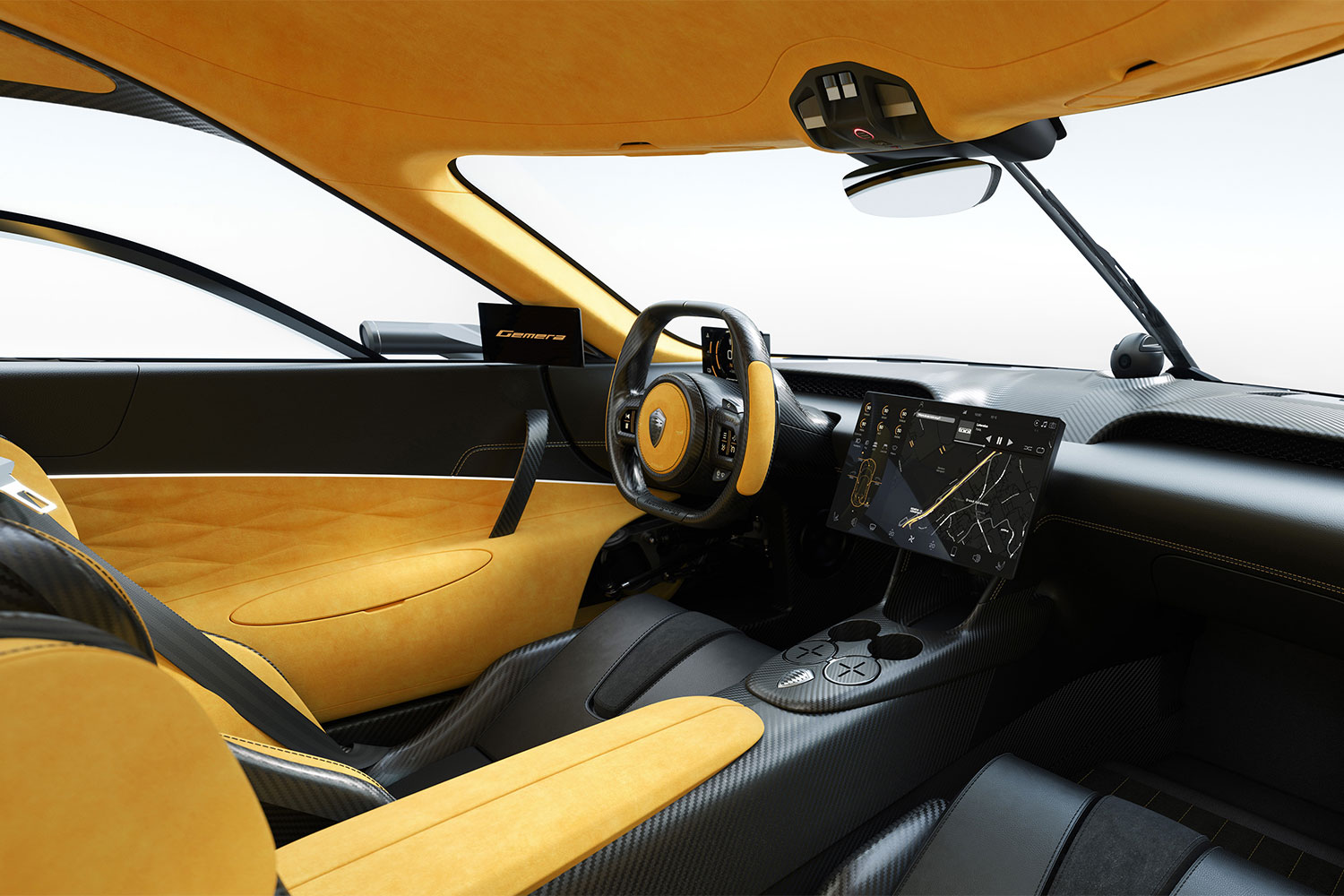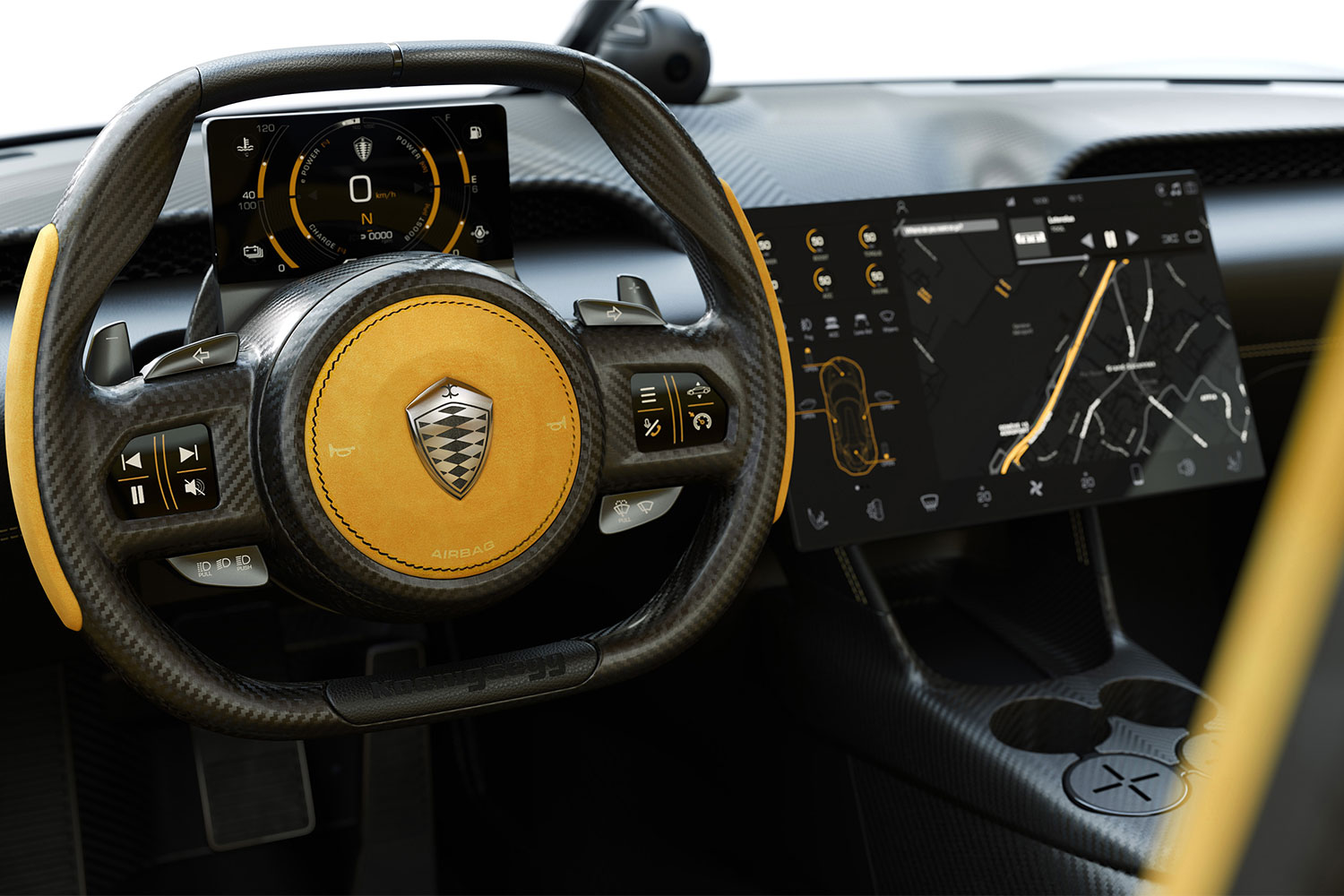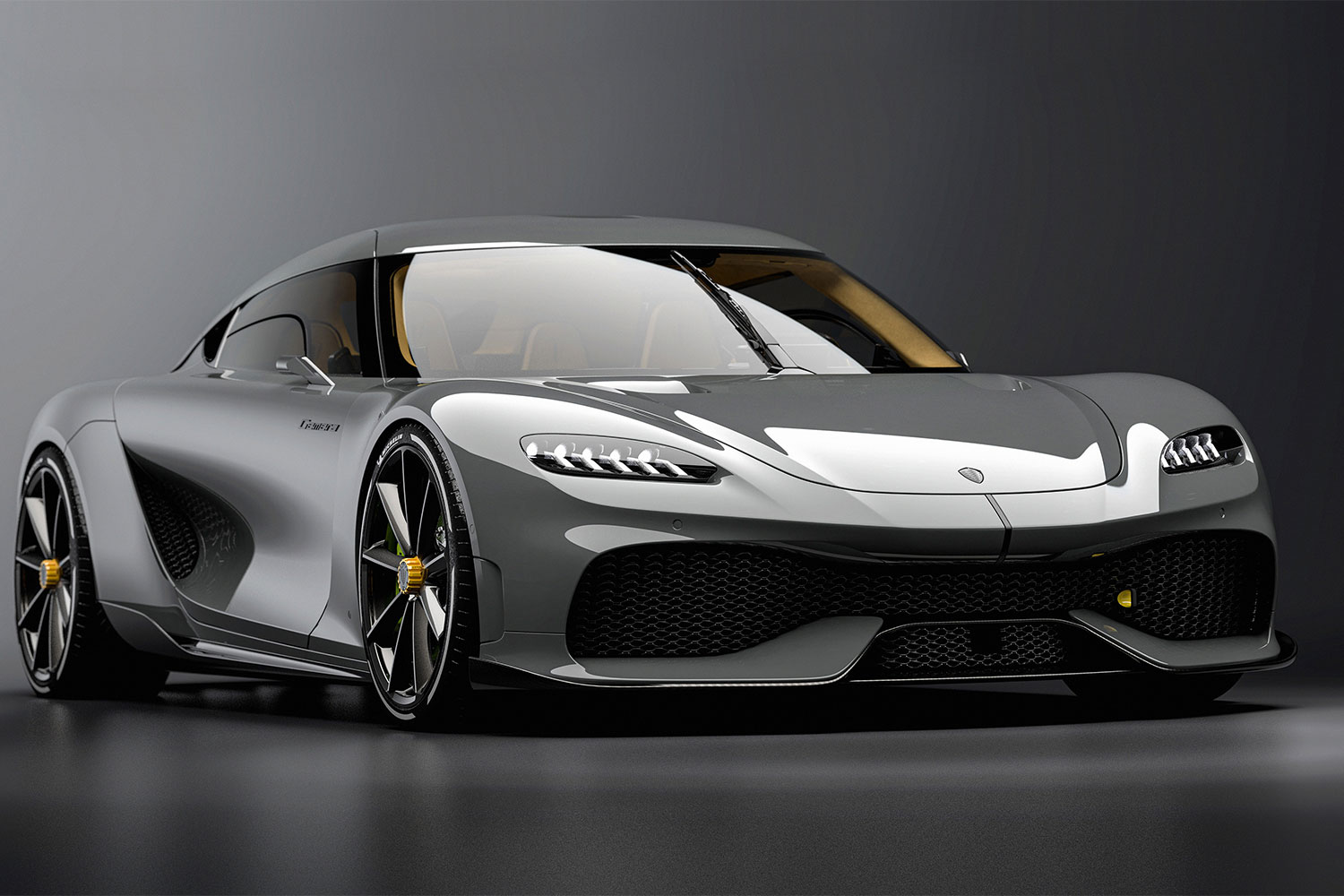 A decade ago, these numbers might have sounded almost unbelievable. But, we're now in an era of hypercars where 1,200 horsepower is table stakes — the era of the 2,000-horsepower Lotus Evija and the quad-turbocharged Bugatti Veyron Super Sport. Raw power alone is no longer enough for automakers to set themselves apart from the competition. Koenigsegg differentiates the Gemera from other "ordinary" hypercars in a whole new way: By adding two rear seats. In Koenigsegg's own words, this is the "world's first Mega-Grand Tourer" — a legit hypercar with a full-sized back seat. We're not talking cafeteria-tray-sized seats built for infants. The two wide dihedral doors open to reveal a surprisingly spacious cabin with ample room for the driver and three very close friends. It's difficult to call any hypercar "family-friendly," but this is as close to a hyper sedan as any automaker has ever gotten.
The race-inspired, safety yellow interior is bold, stylish, and upscale. Beside the pilot's seat is a driver information screen just behind the squared-off steering wheel with integrated touchscreen buttons. The streamlined cockpit is intentionally devoid of extraneous dials and switches. At the center of the dash is a large, bezel-less touchscreen infotainment system, and a total of eight cupholders — half cooled, half heated — surround the occupants.
Production of the Gemera will be limited to just 300 examples. Anyone seriously in the market for a car like this doesn't need to inquire about the price. For the rest of us, it's safe to assume the Gemera will sticker for more than $1 million. It's still a bargain, however, compared to Koenigsegg's $3-million-dollar Jesko.