Get ready to need a cold shower.
Somewhere in Maranello, Italy, someone at Ferrari's headquarters said hey, let's make an even faster car. So that's exactly what the luxury sports car manufacturer did in its 812 Superfast.
This 12-cylinder berlinetta packs a new 6.5-liter V12 engine that unleashes 800 cv and goes from 0-100 kilometers (or 62.13 miles) in exactly 2.9 seconds. NBD. "The engine's power is underscored by a full, rich exhaust sound that exploits the acoustic clout delivered by its increased displacement," says experts at Ferrari.
So in other word, it purrs real sweet.
The 812 Superfast was made as an ode to the Prancing Horse heritage of Ferrari, since the company's first-ever branded car was released 70 years ago in 1947. This won't be a one-and-done special edition automobile, but a new standard to which Ferrari will hold its 12-cylinder makes.
The Superfast builds on the legacies of two other 12-cylinder Ferrari gems that came before it; first the 2012 F12 berlinette (which was formerly the most powerful and high-performance piece in the 12-cylinder range, and four year after its debut was still considered the wildest V12-powered gran turismo ever released on the market); and the F12tdf that pulls its bumblebee inspiration from the Tour de France, which Ferrari used to dominate in the 50s and 60s. In 2016, Top Gear named the F12tdf the scariest car in the world … and they know because they test drove the beast through Italy. Lucky dudes.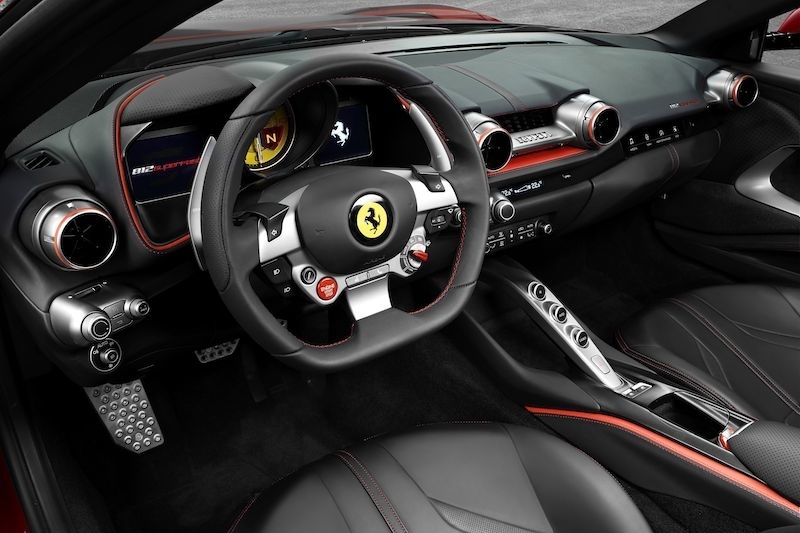 We're not sure if it makes more sense now to think of someone at Ferrari wanting to make an even faster V12 for 2017, or if they're completely off their rocker to try and top the former models. All that really matters though is that they did what they set out to do (loco or no).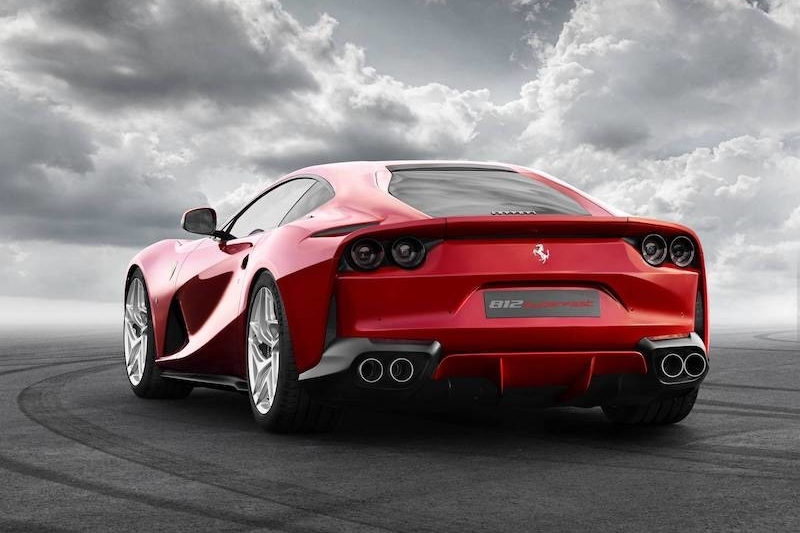 The new 812 is geared at clients who demand the most powerful and exclusive Ferrari in existence. I mean, the thing has a max power output of 8,500 rpm, which translates to a power output of 123cv— a figure no other front-engined production car has ever even come near to delivering. This is what gives the Superfast its thrilling agility.
Engineers wanted the final product to be ace for both the road and race track, encompassing a build that is both luxurious and sporty. Oh, it's also built for those who don't mind dropping more than half a million on a box on wheels.
Yes, we feel somewhat ashamed using such an ordinary descriptor for this rouge beauty (launched in a new color dubbed Rosso Settanta). I mean look at her. And just imagine the thrill of going 0-60+ in less than three second. Oonf.
Photos courtesy Ferrari
Editors' Recommendations