The all-new 2020 Chevrolet C8 Corvette is a very special sports car. After decades, America's finest finally went to a mid-engine design. Staunch Corvette disciples have been waiting for this moment with more anticipation than one's favorite baseball team winning the World Series (go Nats)! So when Chevrolet announced that the very first C8 Corvette would cross the block at Barrett-Jackson's Scottsdale Auction, we figured it would go for Powerball-like numbers. But $3 million, which is what the number was when the hammer fell, was surprising even for us.
That's worth repeating. The C8 Corvette wearing VIN 001 sold for a mind-bending $3 million. In case you were wondering, that's $2.94 million more than the Corvette's starting price. I mean, hey, if you got the cash, why not?
The first C8 Corvette was purchased by NASCAR team owner Rick Hendrick, an avid Corvette collector who happens to own VIN 001 of the C7 Corvette Stingray, C7 Corvette Z06, and C7 Corvette ZR1. The funds, while extravagant, went to the Detroit Children's Fund charity, certainly a good cause. But, being the normal humans that we are, we couldn't help but think, "if we had $3 million, would we have bought the first mid-engine Corvette?"
No. The answer is simply no. Instead, we would've bought a bunch of other high-performance machines. Here, are the six cars we would've bought instead of the first C8 Corvette using the same budget. To keep things in some kind of order, we've listed them from most to least expensive.
1990 Ferrari F40 – $1,425,995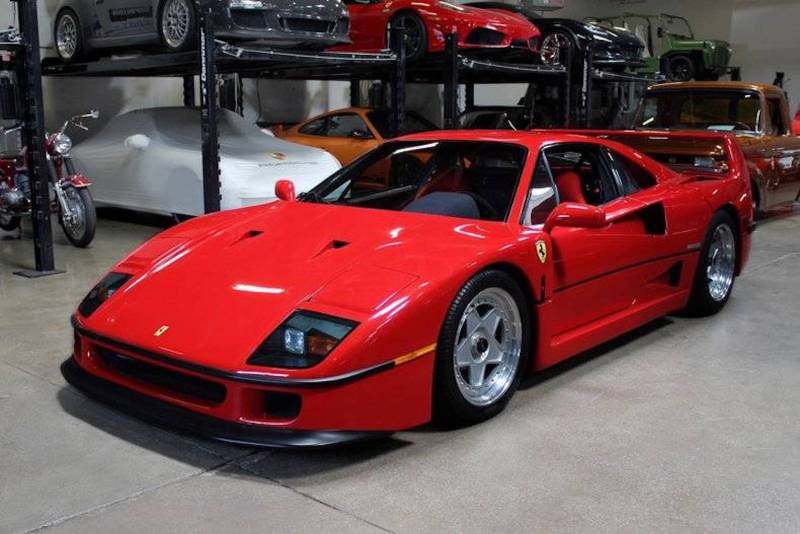 Ferrari's pumping out more cars than ever. And all of the Italian marque's vehicles offer blistering performance for the 1 percent. But we feel today's Ferrari has lost its way. From humble beginnings that mainly saw the brand build vehicles for racing, the automaker now builds cars for the Justin Biebers of the world. It's a drastic change of pace that has us yearning for one of Ferrari's rawest, sportiest, and most magical machines: the F40.
With a tubular steel chassis, bonded Kevlar panels, as well as carbon fiber doors, hood, and trunk lid, the F40 was light. The trope of being a race car built for the road never had a more fitting car. Performance, as we all know by now, is blistering. With its twin-turbocharged 2.9-liter V8, the F40 put down 478 horsepower. Small number by today's standards, but the F40's claim to fame was being the first car to ever hit 200 mph. That made it one of the fastest cars in the world at the time.
On sale by San Francisco Sports Cars in San Carlos, CA, this 1990 F40 is priced at $1,425,995. Expensive? Absolutely. But it is the best car Ferrari has ever made and one of the few vehicles that's on nearly every enthusiasts' bucket lists to just see.
2019 Lamborghini Aventador SVJ Coupe – $495,500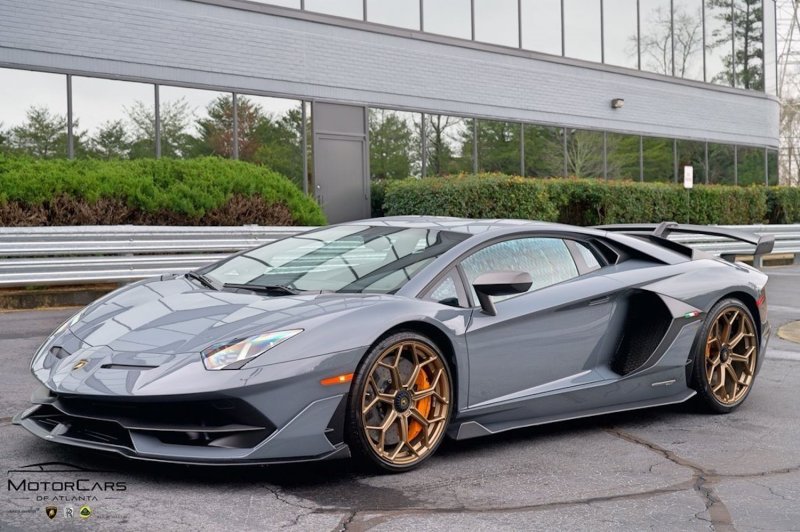 Lamborghini has always made special supercars worthy of your precious wall space. Heck, it's the brand Batman drove in Christopher Nolan's excellent renditions, which are the best Batman movies ever. The Lamborghini Aventador SVJ Coupe is the best Lambo on the market today.
What makes this Aventador so special is its 6.5-liter V12 engine. While other automakers move toward hybrids and turbocharged engines, here's Lamborghini stuffing a normally-aspirated V12 that produces 760 horsepower into a supercar that's as wide as a bus. If that's not hilarious, the fact that this massive beast holds the production car lap record around the Nurburgring is.
Limited, V12-powered Lamborghinis have never been cheap. That remains true for this model. Priced at $495,500 and offered for sale by MotorCars of Atlanta in Atlanta, GA, this proves that Lamborghini is still sticking to what it does best – insanity. Please never change, Lamborghini.
2018 Rolls-Royce Wraith – $309,992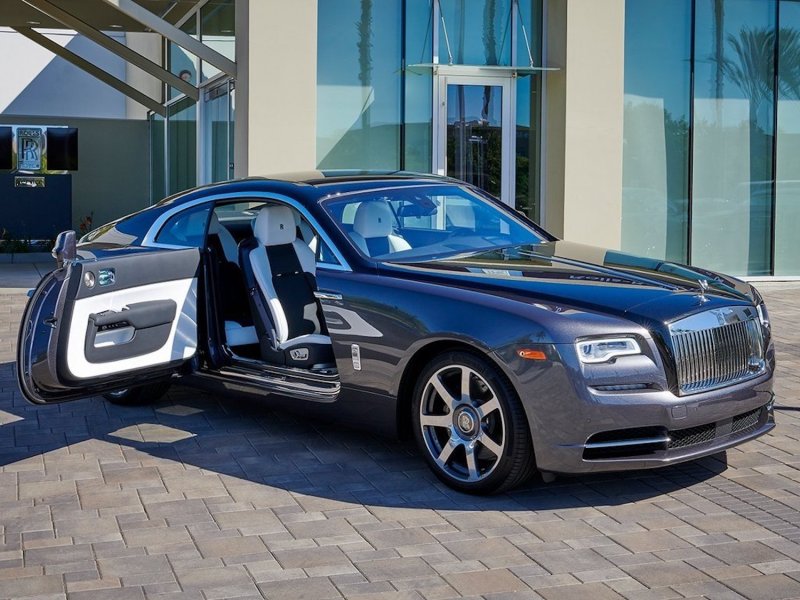 Three million buys you a lot of exotic high-performance vehicles. But that kind of money also goes a long way when it comes to luxury. The Rolls-Royce Wraith is the sportiest model in the family, but saying that is like saying gas station sushi is just as good as the stuff from Masaharu Morimoto; loosely true, but not quite. Essentially a two-door version of the Ghost, the Wraith still puts luxury and comfort first. Don't let the lengthy, swoopy design fool you.
When it comes to opulence, few vehicles can match the Wraith. You'll find the finest leather, the most exquisite metals, and an outstanding 18-speaker Bespoke Audio system. This specific 2018 Wraith, which is on sale from Rolls-Royce Motor Cars – Orange County in Irvine, CA, even has the extraordinary Starlight Headliner. Hundreds of lights are embedded in the headliner to cause it to look like the sky at night. Shooting stars also occur randomly — that's the level of luxury we're talking about here.
All of this lusciousness comes at the price of $309,992. Pricey, but there aren't many coupes with comfortable seating for four that are powered by a 624-horsepower 6.6-liter twin-turbocharged V12. This is the kind of car where a 300-mile road trip to the beach seems like the most enjoyable part of the vacation.
2006 Ford GT – $325,000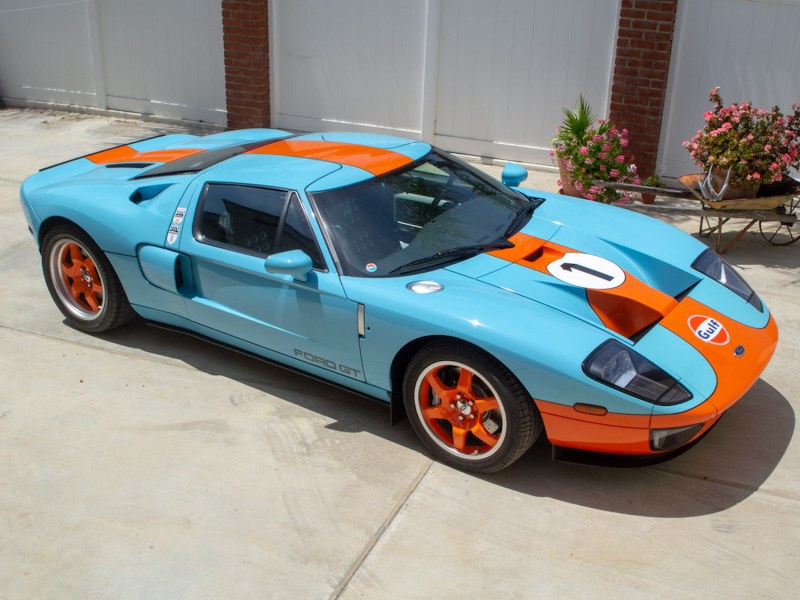 If the Corvette is America's sports car, the Ford GT is our country's supercar – especially now that the SRT Viper is dead. The new GT is a manufacturing marvel, but it's the last generation of the model that continues to call to us. With its supercharged 5.4-liter V8 that's paired to a proper six-speed manual transmission, few things are as American as the GT.
This 2006 model, which was recently on Bring a Trailer, is a rare Heritage Edition. The special edition livery harks back to the original GT40 race car, which won the 24 Hours of Le Mans back in 1968 and 1969 wearing a similar livery and color scheme. So, if you're going to get a GT, this is the one to nab.
Rich in American history and a car that proved America could do a supercar just as well as Italy, the GT is a special machine. When bidding came to an end, the supercar sold for $325,000. A steal compared to current-gen models, which are selling for well over $1 million.
2020 McLaren 600LT Spider – $323,241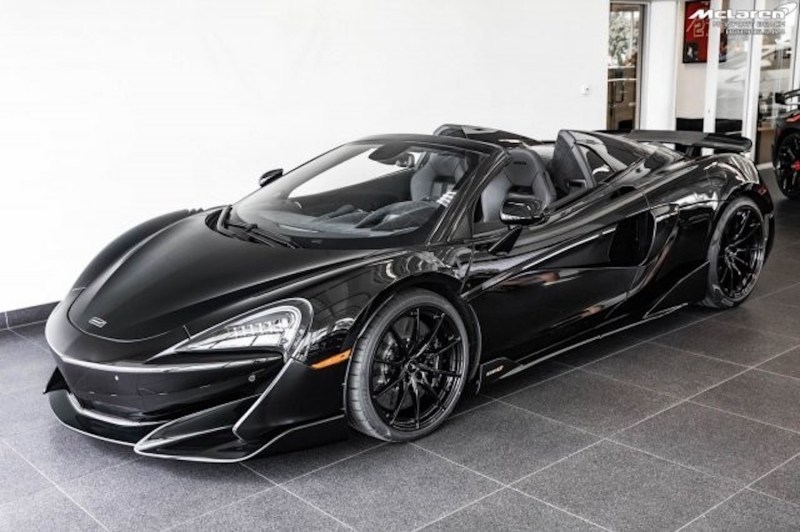 McLaren fans will note the importance of the "LT" moniker in the 2020 McLaren 600LT Spider's full name. The British marque only puts those two letters on its hardcore track cars. The 600LT Spider may not have a roof, which usually reduces rigidity and adds weight, but McLaren's used some wizardry to make the convertible just as capable as the coupe.
One of the main reasons this McLaren makes the list is because it bridges the gap between the automaker's Sport Series, which are the brand's more useable cars, and its Super Series where things get scarier. So, if you were inclined to, you could still drive this on a good windy road on a lazy Sunday. And with the roof off, you get to enjoy the 592-horsepower 3.8-liter twin-turbo V8 even more.
This 2020 LT Spider is brand new, with just 51 miles and a price tag of $323,241. It's an all-black model, so you'll be able to fly under the radar on those rare instances where you want to drive the vehicle in normal situations. The vehicle is being sold by McLaren Newport Beach in Newport Beach, CA.
2020 McLaren 600LT Spider – $323,241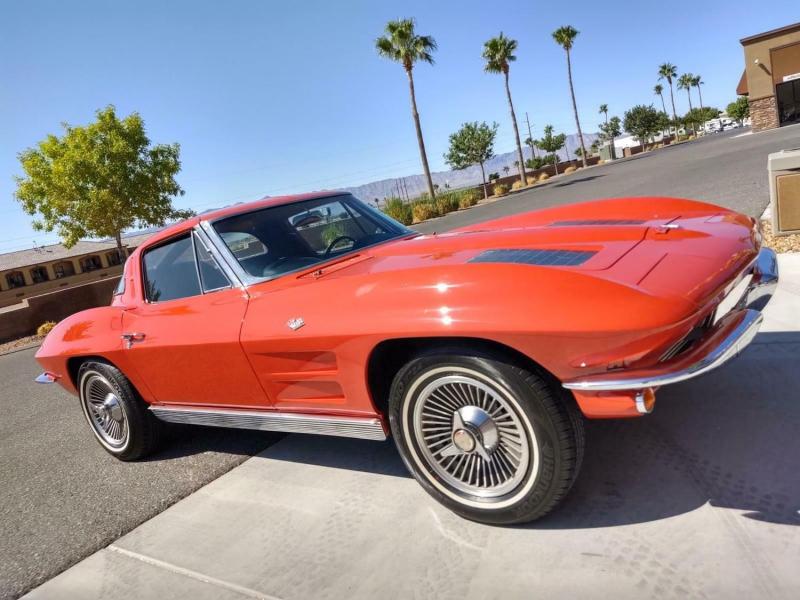 Everyone loves Corvettes. Besides the Ford Mustang and Porsche 911, they're one of the more iconic cars on the road. But if you're going to get a 'Vette, why not buy one of the prettiest and most sought after models ever built? If you're looking to do just that, this 1963 Chevrolet Corvette Split Window will fit the bill.
The story behind the split-window Corvette is an interesting one. William L. "Bill" Mitchell, who eventually went on to become Vice President of Design at General Motors, was responsible for the design cue. While the split-window design eventually became loved, owners weren't thrilled with the blueprint, as it impaired vision out of the sports car, and the design disappeared for '64.
That makes finding a Split-Window Corvette in decent condition a difficult task. This one's being offered for sale on eBay with 76,000 miles for $119,500. The specific car for sale comes with a 327 cubic inch V8 that reportedly makes 340 horsepower. As far as Corvettes go, this one is certainly special.
Purchasing all six of these vehicles at their listed prices would cost a total of $2,999,228. So, if you were to hypothetically purchase these cars, you'd still save $772 over C8 Corvette VIN 001.
Is having the first of something worth that much extra money? Who's to say, but either way, we're not in the position to spend $3 million. If we were, I'm inclined to say that I'd rather have six vehicles and pinch pennies later in order to get a C8 Corvette that's closer to its $60k price tag.