Long before social distancing became a fact of everyday life, many of us appreciated regular escapes from civilization. That's why overlanding has exploded in popularity in the last decade. Unfortunately, when you factor in the required gear, technology, and a properly outfitted vehicle, it can prove to be a rather expensive hobby. One clever outfitter recently announced an affordable solution designed to convert most stock pickups into full-featured campers.
The Canopy Camper from Cape Town's Alu-Cab is a plug-and-play camping solution that slots neatly into the bed of many popular pickups. The modular design features a sealed main area that can be used to stow cargo or as an extra sleep space. All three access doors — an easy-access vertical door at the rear and one on each side — are weather-sealed to protect the contents or occupants from sand, dust, and rain. The entire area is lockable from both inside and out. A heavy-duty, swing-out hinge at the rear is capable of mounting up to a 33-inch spare tire. The interior is lined with storage pockets for easy organization of camping gear, tools, and vehicle maintenance equipment.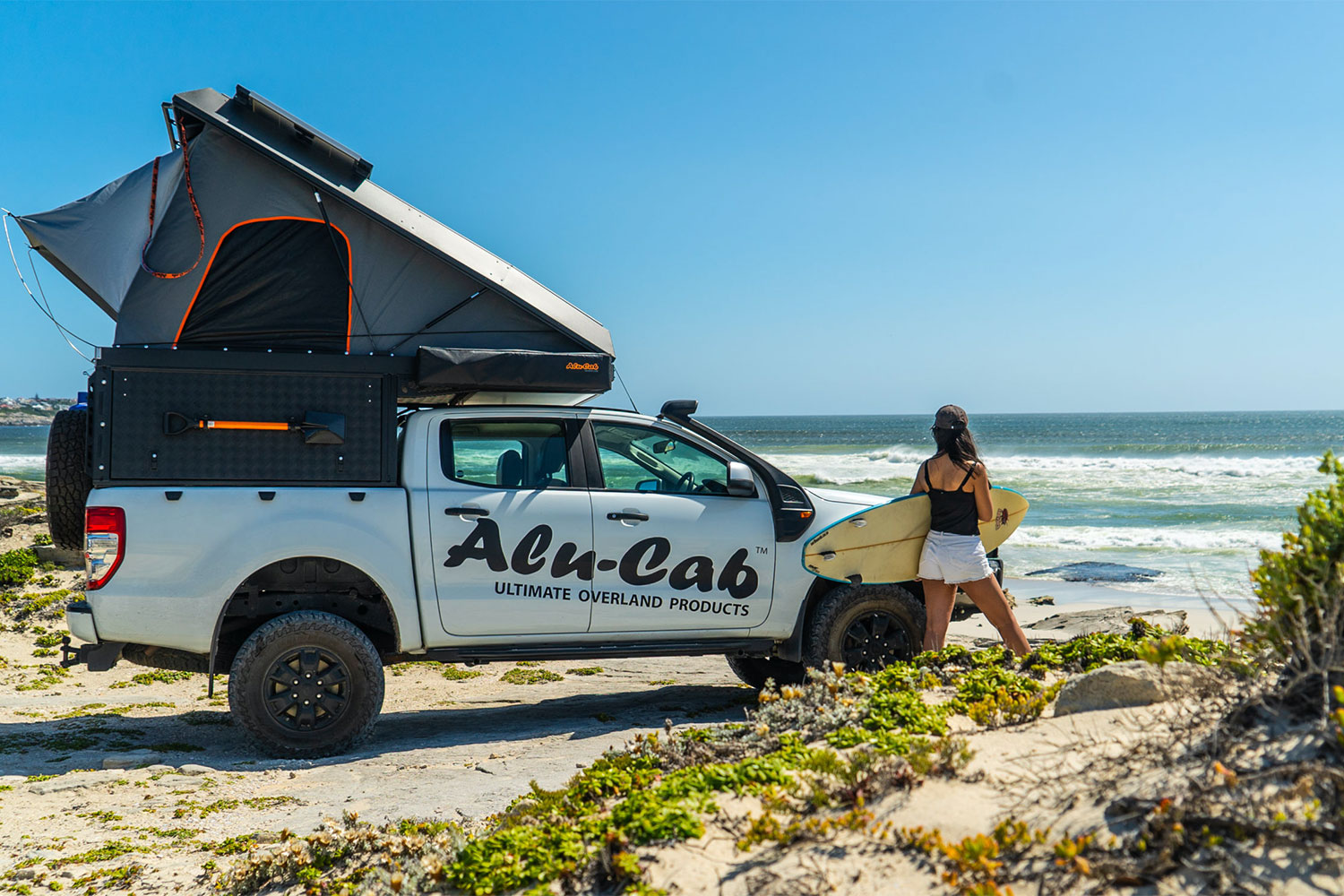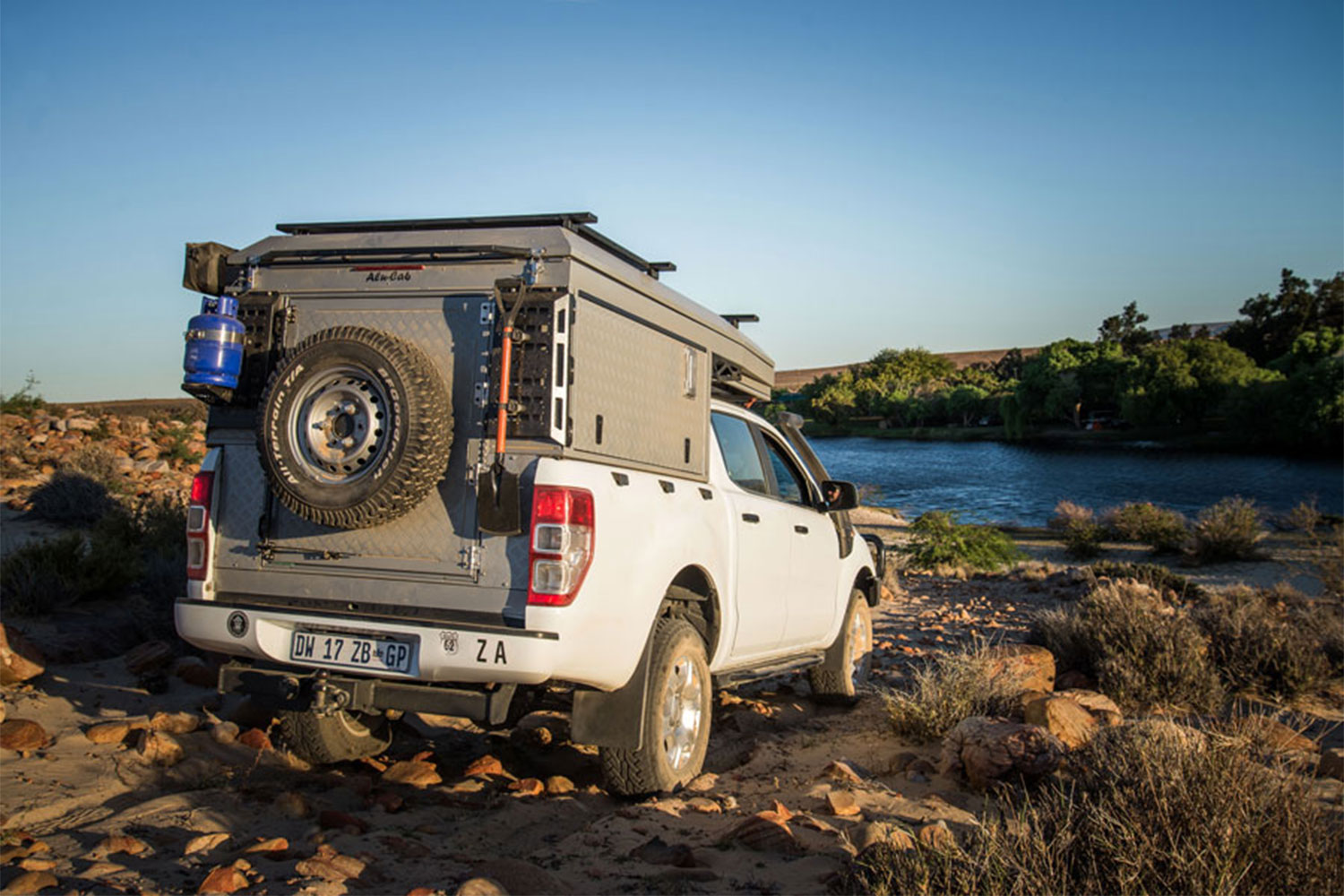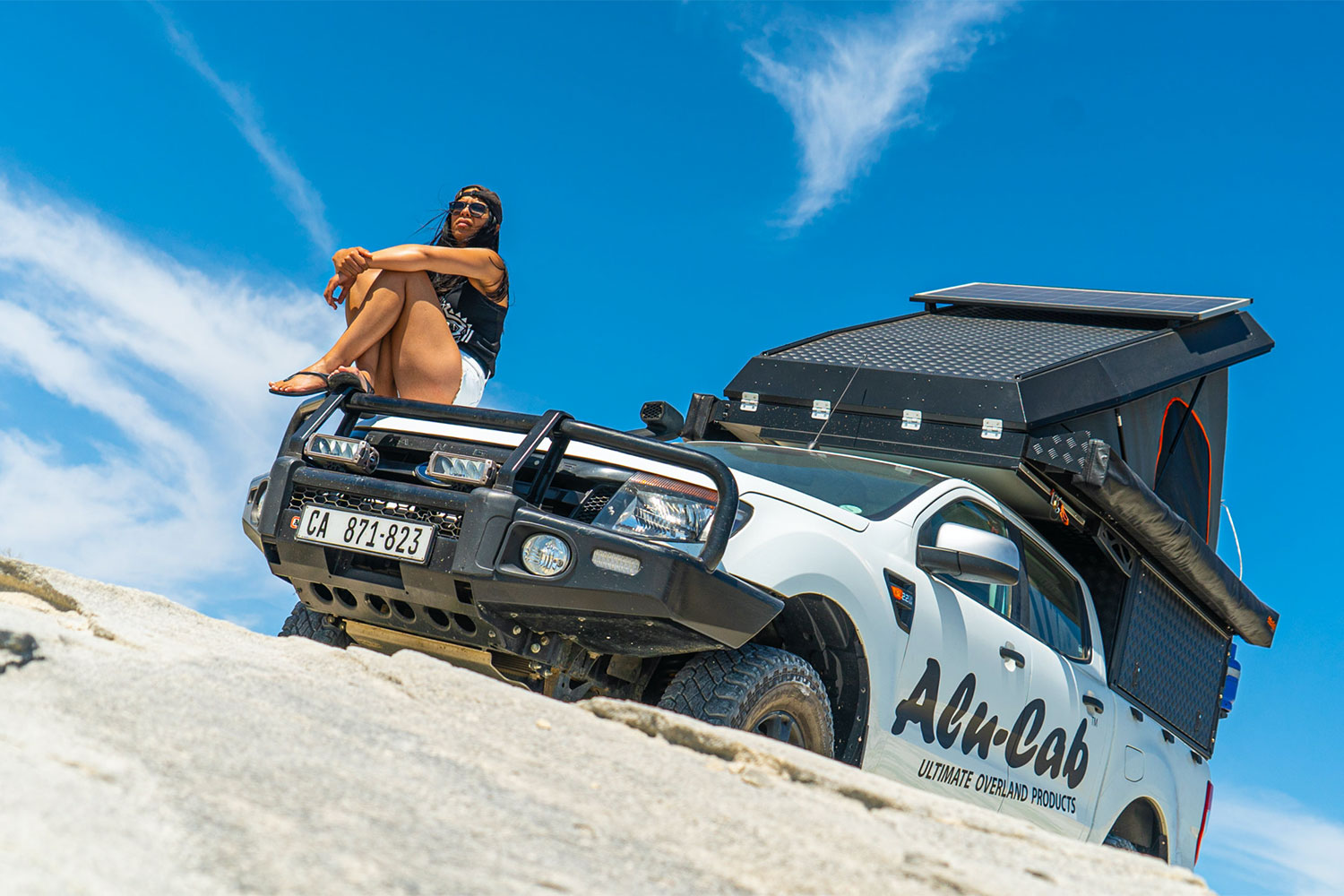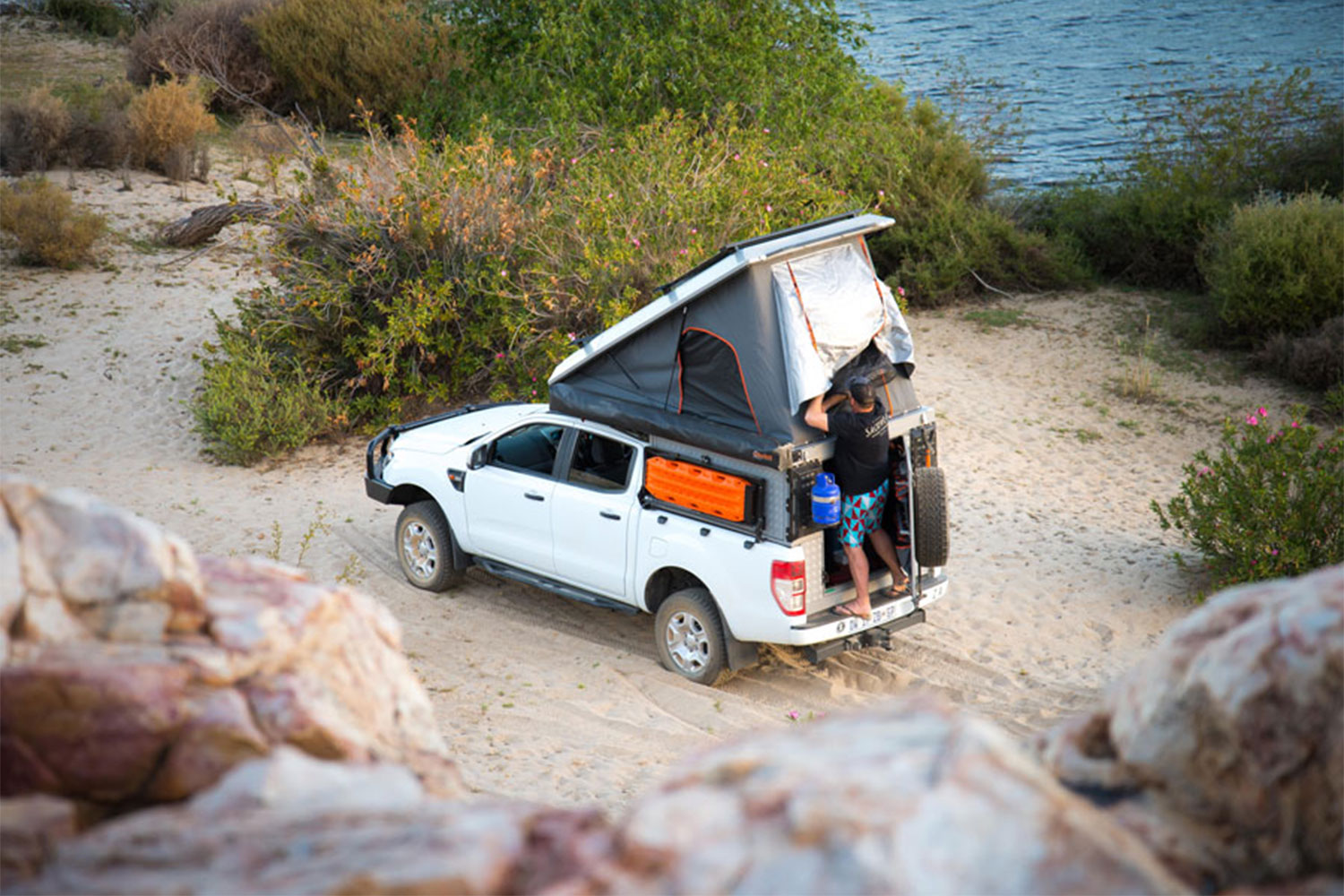 Atop the Canopy Camper sits the main sleeping quarters — a pop-up rooftop tent made from dual-layer, UV-resistant canvas. Inside is a massive space with a 100 x 54-inch two-piece elevated mattress setup. The bedding remains in place whether the pop-top is up or down, making for easy setup and breakdown at camp. An integrated rack system also maximizes roof space for attaching a solar-cell system or stowing bikes, kayaks, and other outdoor toys.
The Canopy Camper is among Alu-Cab's newest products. However, the company has hand-built some of the most rugged, canopy-style campers and related add-ons for the overland market for years. Tough enough to handles conditions from the Atlantic Coast to the African bush, all are designed and tested in South Africa's notoriously harsh weather conditions.
Pricing for the Alu-Cab Canopy Camper depends on the vehicle model, though most start north of $9,000. It's compatible with more than a dozen truck models from Chevy, Ford, Toyota, and more. All are built to order direct through Alu-Cab.com.
If vanlife is more your speed, the PlugVan module converts most vans into full-fledged campers in about five minutes.
Editors' Recommendations