There's no shortage of three-row midsize SUVs on the market. From luxury options to high-performance choices with specs that match some sports car, the world of SUVs is vast. That is, unless you're looking for a reasonably priced midsize SUV with realistic performance from a Japanese brand. These are harder to find than a halfway decent coffee shop that's not Starbucks these days. That's where the 2022 Acura MDX Type S comes into its own.
Let's say you're an enthusiast and you want a midsize SUV that's enjoyable to drive because you have kids, a large family, or a set of dogs, and a sports car just isn't in the cards. The MDX Type S is practically built with you in mind. Life happens. You can't help that. But it doesn't mean that you have to sacrifice driver enjoyment or loads of money going with something from Germany to get an AMG, M, or S badge.
The 2022 MDX Type S has a lot going for it, but it also has a few things that might give you a reason to look elsewhere. Here's our Acura MDX Type S review to explain a few things we love about the vehicle and a few things we hate.
What we love about the Acura MDX Type S
Seriously fun to drive
Tipping the scales at 4,741 pounds, one would imagine that physics would dominate the driving experience with the MDX Type S, but Acura has worked some of its special magic that makes vehicles like the Honda Civic Type R so special. It mostly comes down to the suspension.
The MDX Type S comes with standard air suspension, a first for Acura, with adaptive dampers that give the SUV the best of both worlds – smooth ride quality when you're headed to get groceries, and a firm ride when you're alone in an empty SUV on a good road. The standard MDX is already one of the nimbler three-row SUVs available, but the adaptive dampers and air suspension add another performance dynamic to the SUV.
You're also getting Acura's advanced SH-AWD system that provides the SUV with grip similar to a heron with a fish in its claws. In racier modes like Sport+, you can feel the all-wheel-drive system shuffle and move grip between the wheels to get you out of the corner quicker.
The overengineered suspension and grippy all-wheel-drive system give the MDX Type S the rare quality of shrinking around you. It's not a quality you'll find with a lot of SUVs, especially midsize ones that have enough room for the entire family.
That turbo V6 engine
While other SUVs are moving to turbocharged four-cylinder engines and hybrid powertrains, the MDX continues to pack a standard 3.5-liter V6. With 290 horsepower, the base MDX isn't slow, but the Type S raises the bar by featuring the same engine that's found in the TLX Type S sedan. The performance SUV gets a turbocharged 3.0-liter V6 engine that's rated at 355 horsepower and 354 pound-feet of torque.
These are well off the mega figures you'll find with AMG and M models, but it's slightly more than lukewarm options like the Audi Q7 55 and BMW X5 40i. The V6 is plenty strong enough to get the MDX Type S down the road in a hurry, and it shaves roughly one second off the regular MDX's 0-to-60 mph time.
There's no getting around the engine sound that's being pumped into the cabin, but the noise is nice. Besides, it's not like most people will want pops and bangs with their family-oriented SUV.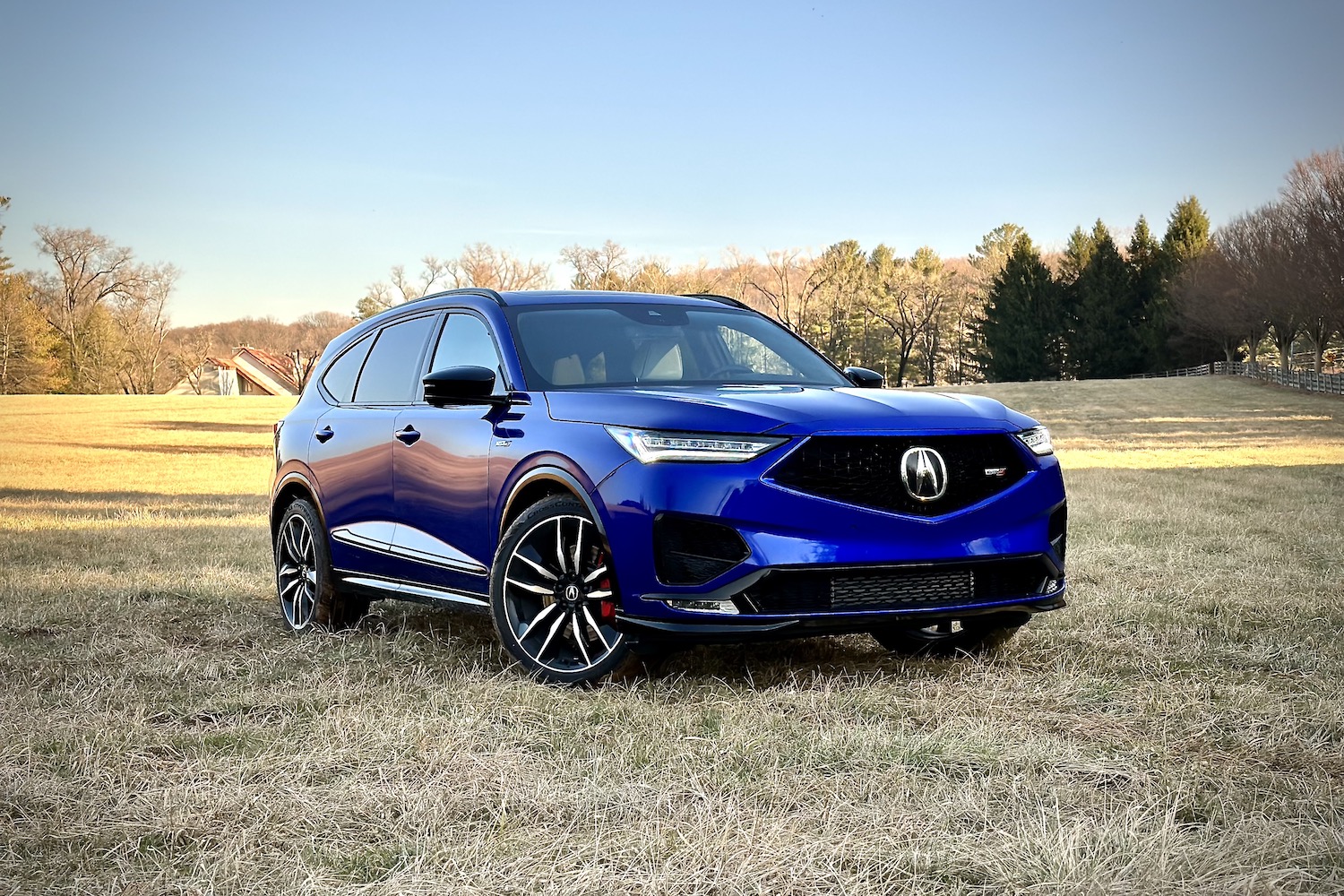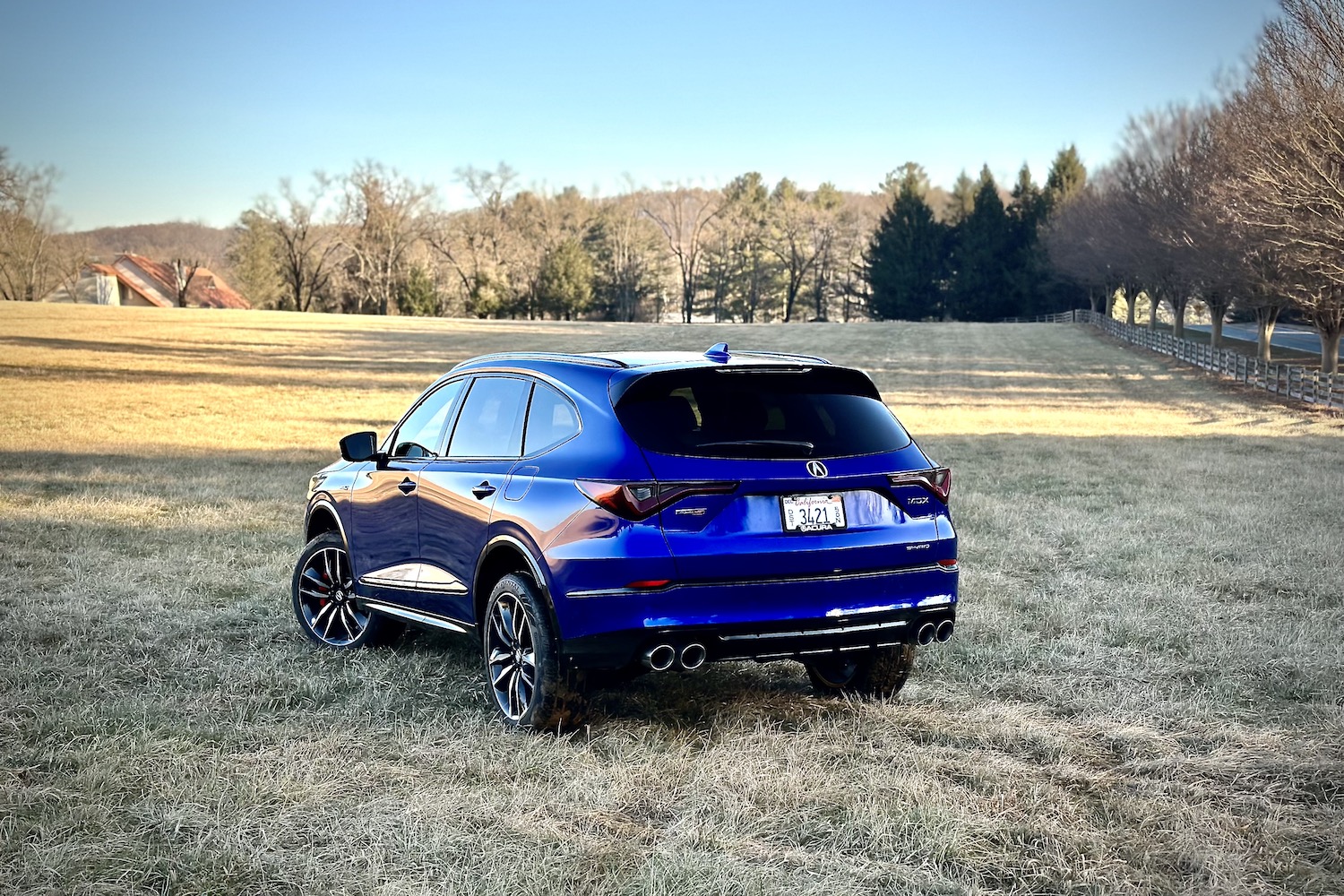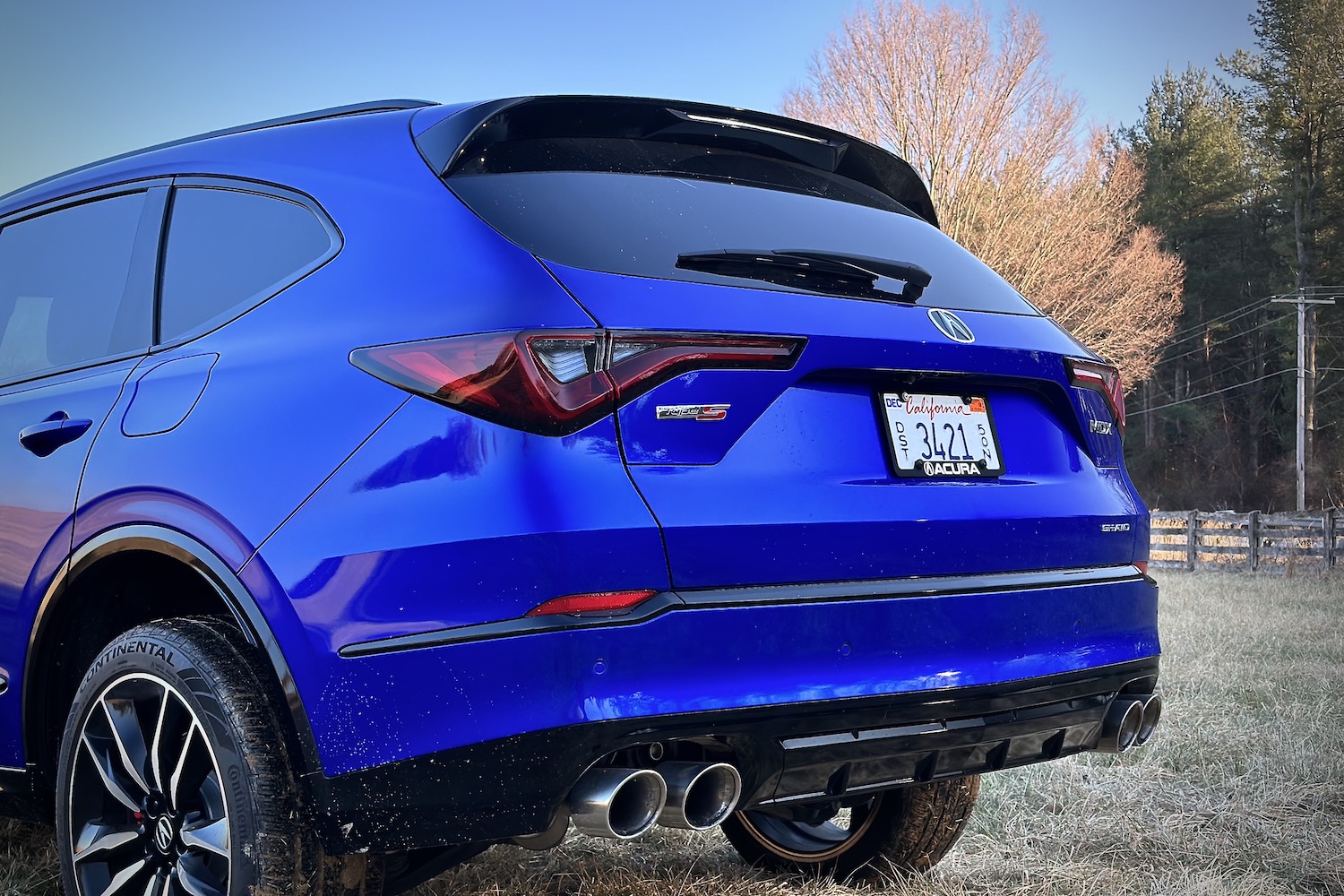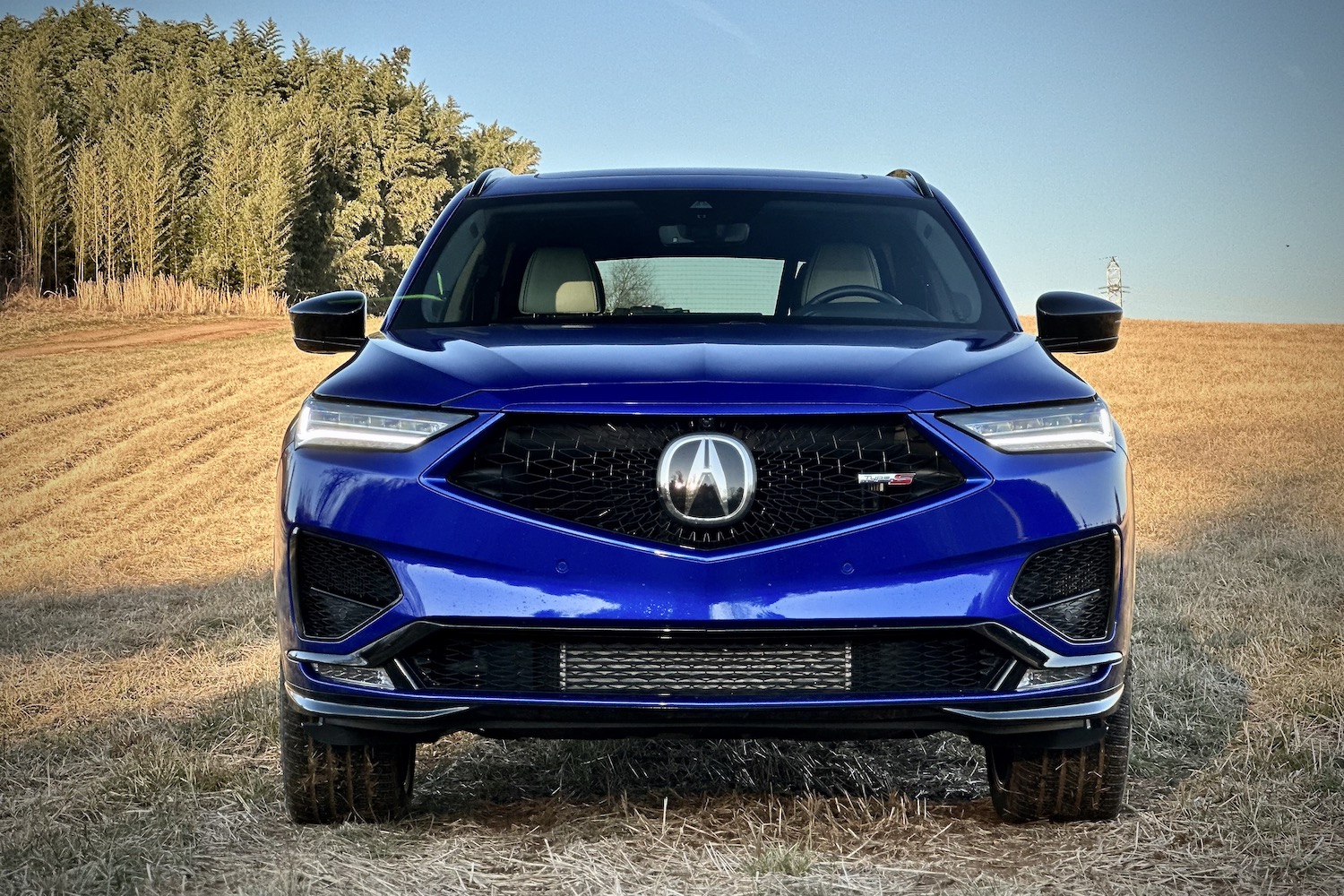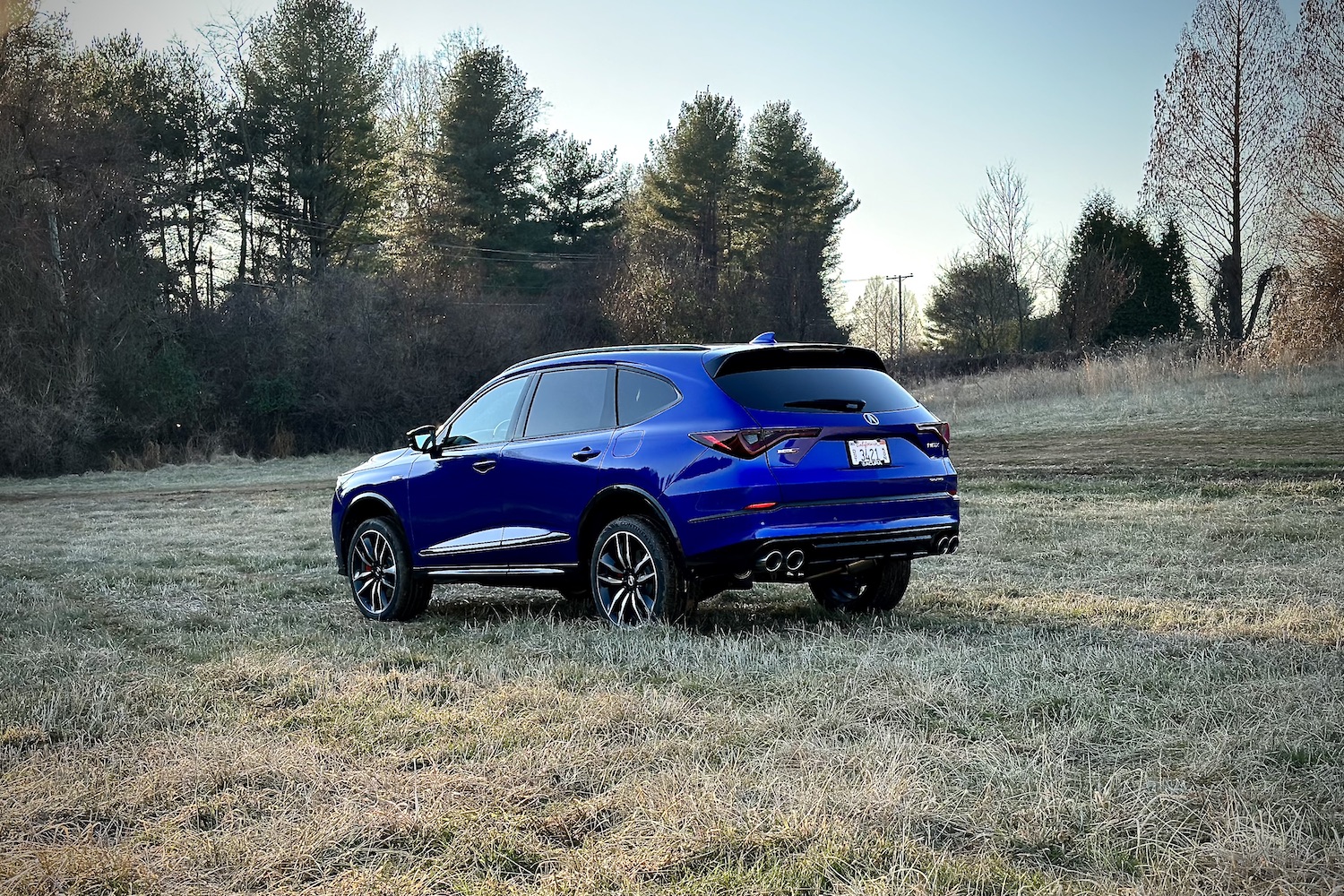 Room for 5 + 2
The real draw with SUVs like the MDX Type S is that they offer seating for up to seven people. While most enthusiasts would like a sports car of some kind, that's just not possible for everyone.
On that front, the MDX Type S impresses — it's just as roomy and versatile as the regular MDX. The second row is especially noteworthy, as it has a middle seat that can be removed to make it easier to access the third row, resulting in a six-passenger configuration with captain's chairs. Alternatively, you can keep the middle seat in to seat up to seven passengers.
Like in many other midsize SUVs in the segment, the third row in the MDX Type S is cramped. Even putting the second row as far forward as possible doesn't make things nicer in the third row, but the versatility is there. For what it's worth, the family members that drew the short straws and were forced to sit in the back didn't complain much.
Priced at a bargain
This is where the MDX Type S shines. We know pricing isn't sexy, but stick with us. The base Type S rings in at $69,045 (with destination), and the full-loaded model with the Advanced package costs $74,395.
The Audi Q7 with the upgraded 55 TFSI powertrain starts at $65,995, and the base BMW X5 xDrive40i costs $64,720. So for what amounts as a pricey package with these two German options, you could have a well-equipped MDX Type S with more power.
Let's say you get curious and start looking at some of those high-performance models. The X5 M50i with its twin-turbo V8 costs $86,395, and the SQ7 that also comes with a V8 starts at $91,395. Both have at least 500 horsepower, but they cost an entire vehicle more than the MDX Type S.
With a sub-$70,000 starting price, 355 horsepower, seating for up to seven, and an impressive roster of standard features, the MDX Type S manages to find a sweet spot that doesn't exist elsewhere in the class.
What we hate about the Acura MDX Type S
Dreadful True Touchpad Interface
Lexus and Acura were trading blows for which automaker could fit its vehicles with the worst infotainment system. Lexus was winning for a long time with its laptop-like mousepad, but Acura was in a close second. Now that Lexus has ditched the touchpad for a conventional touchscreen, Acura is the king for having the worst infotainment system on sale.
Using Acura's True Touchpad Interface is more frustrating than trying to find a place to eat with your significant other. In place of a touchscreen, the MDX has a touchpad controller with a few physical controls. The interface is maddening at best and an absolute nightmare when using Apple CarPlay or Android Auto. Touchscreens aren't great, but the touchpad manages to feel even more unintuitive to use.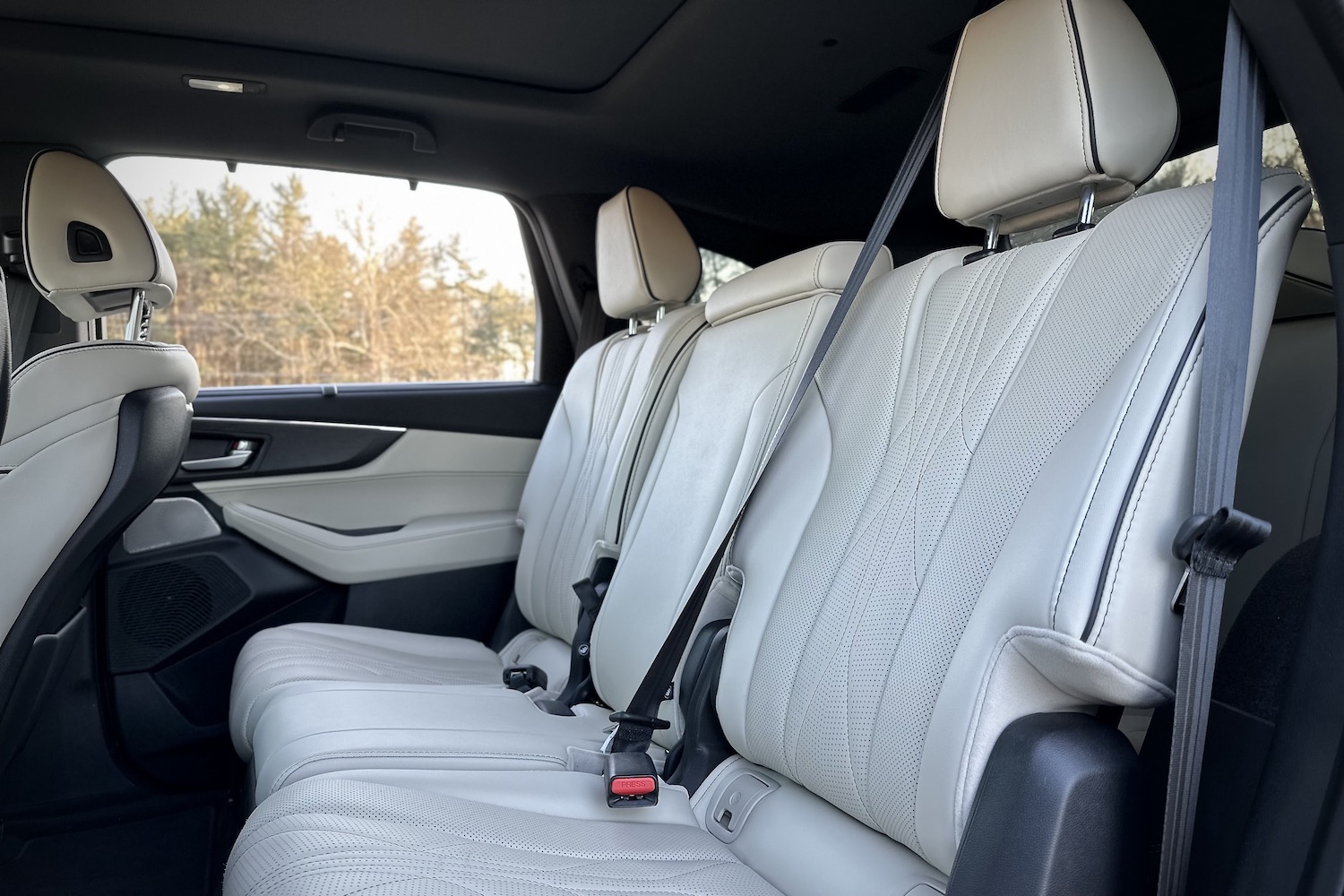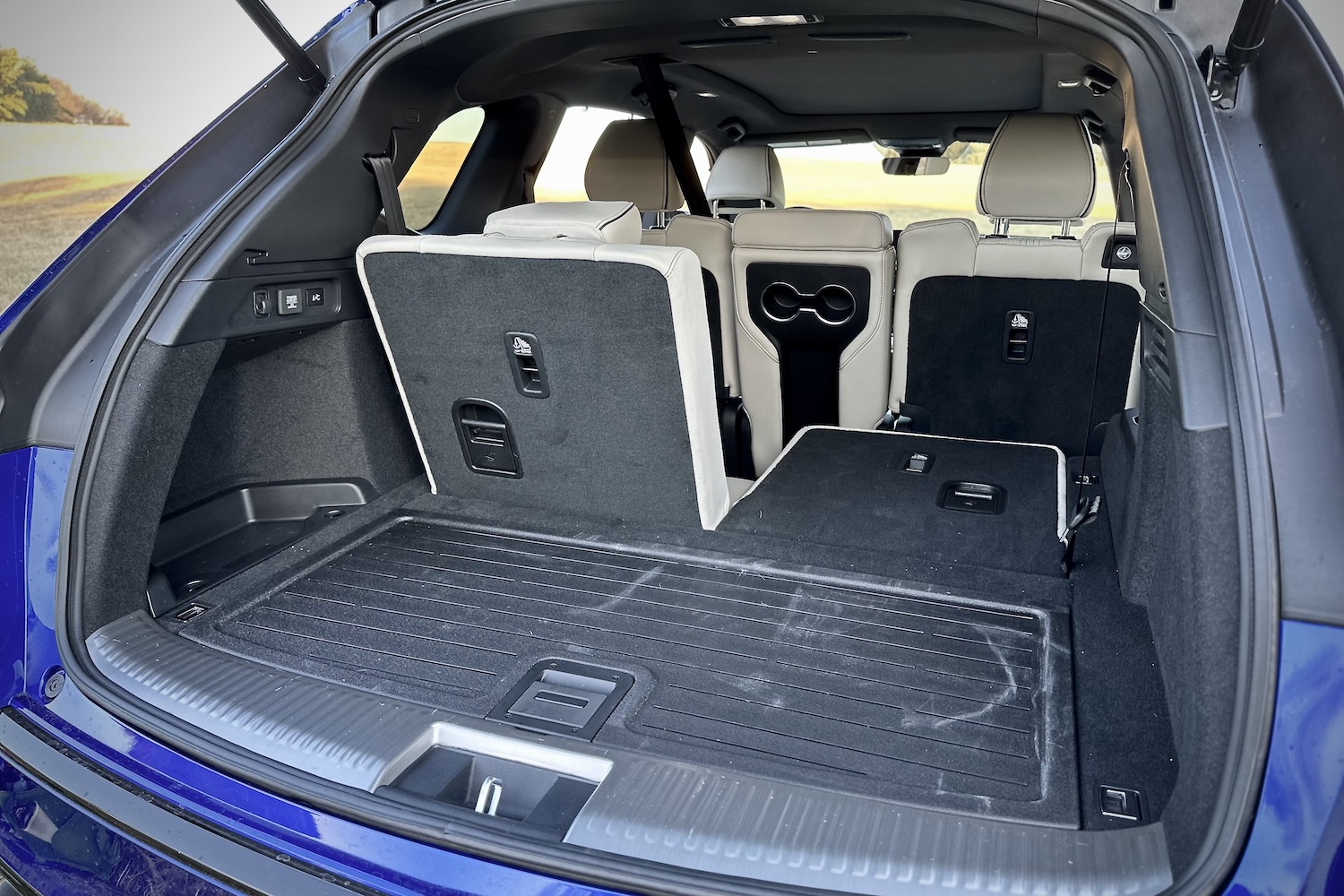 Wonky transmission tuning
Acura claims that the 10-speed transmission in the MDX Type S was reprogrammed to deliver 40% quicker downshifts and 30% quicker upshifts compared to the regular MDX. Acura could've made the transmission more of a willing partner to the engine. The transmission is slow to upshift and downshift unless you're in one of the two Sport modes. Even then, the transmission will do what it wants, meaning it holds gears too long or shifts when it wants to.
It isn't as fast as it looks
The MDX Type S is a good-looking SUV. It has the right blend of aggression and upscale touches. From the outside, you would expect the SUV to have 800 horsepower and blow you away with stupid-fast acceleration, but that's not the case. Don't get us wrong; the MDX Type is incredibly fun to drive – more fun than most other SUVs with similar price tags – but the exterior design promises more.
Editors' Recommendations