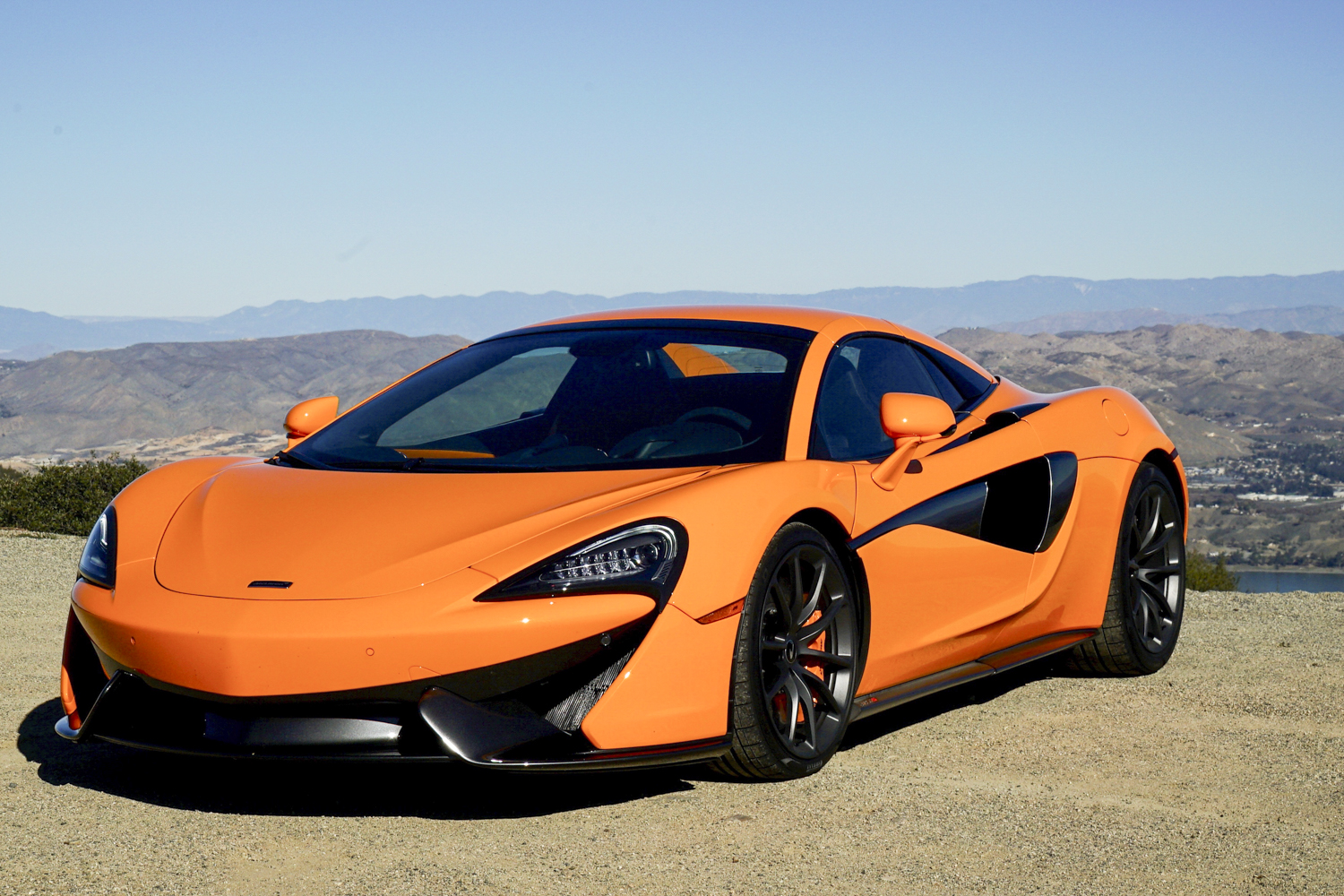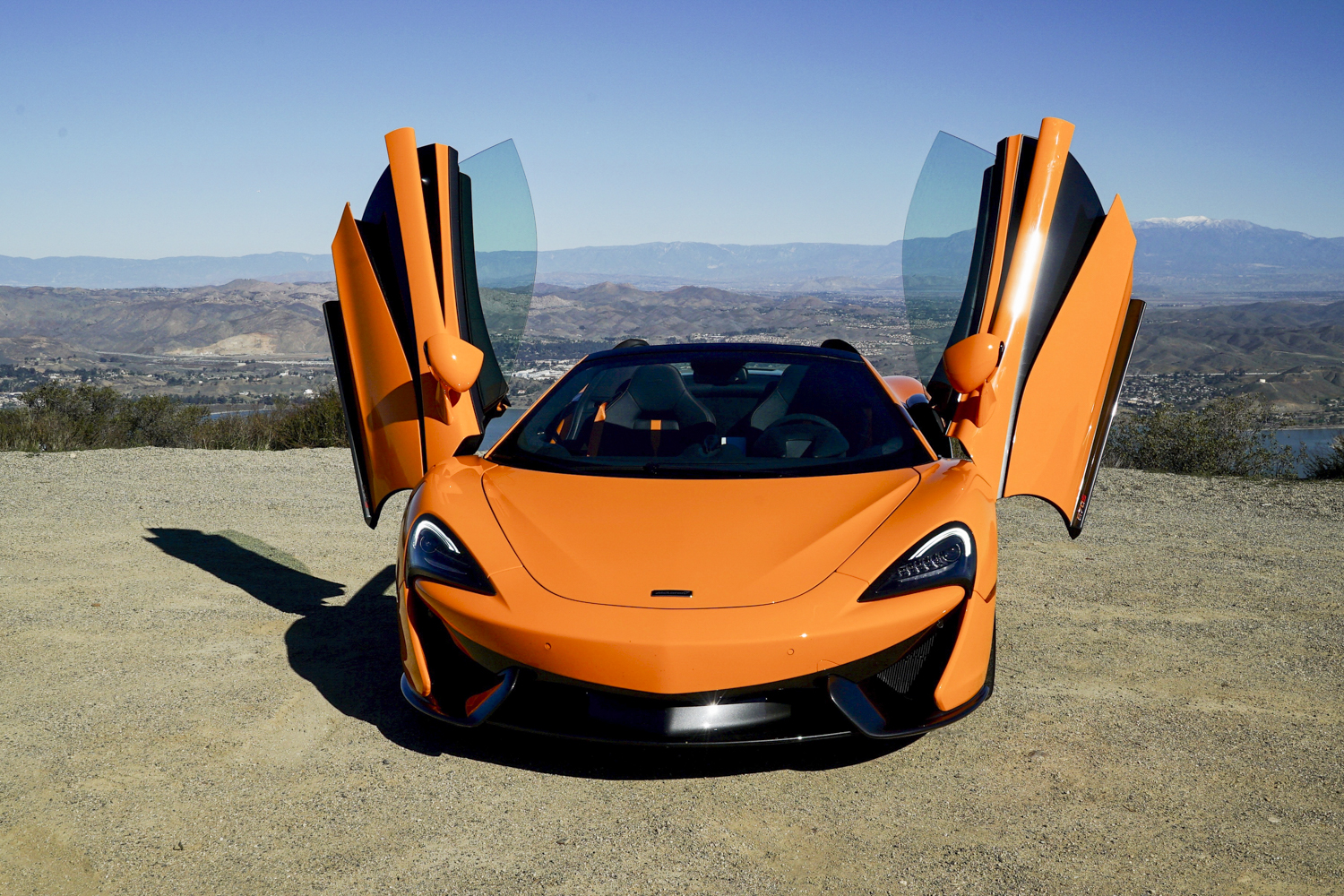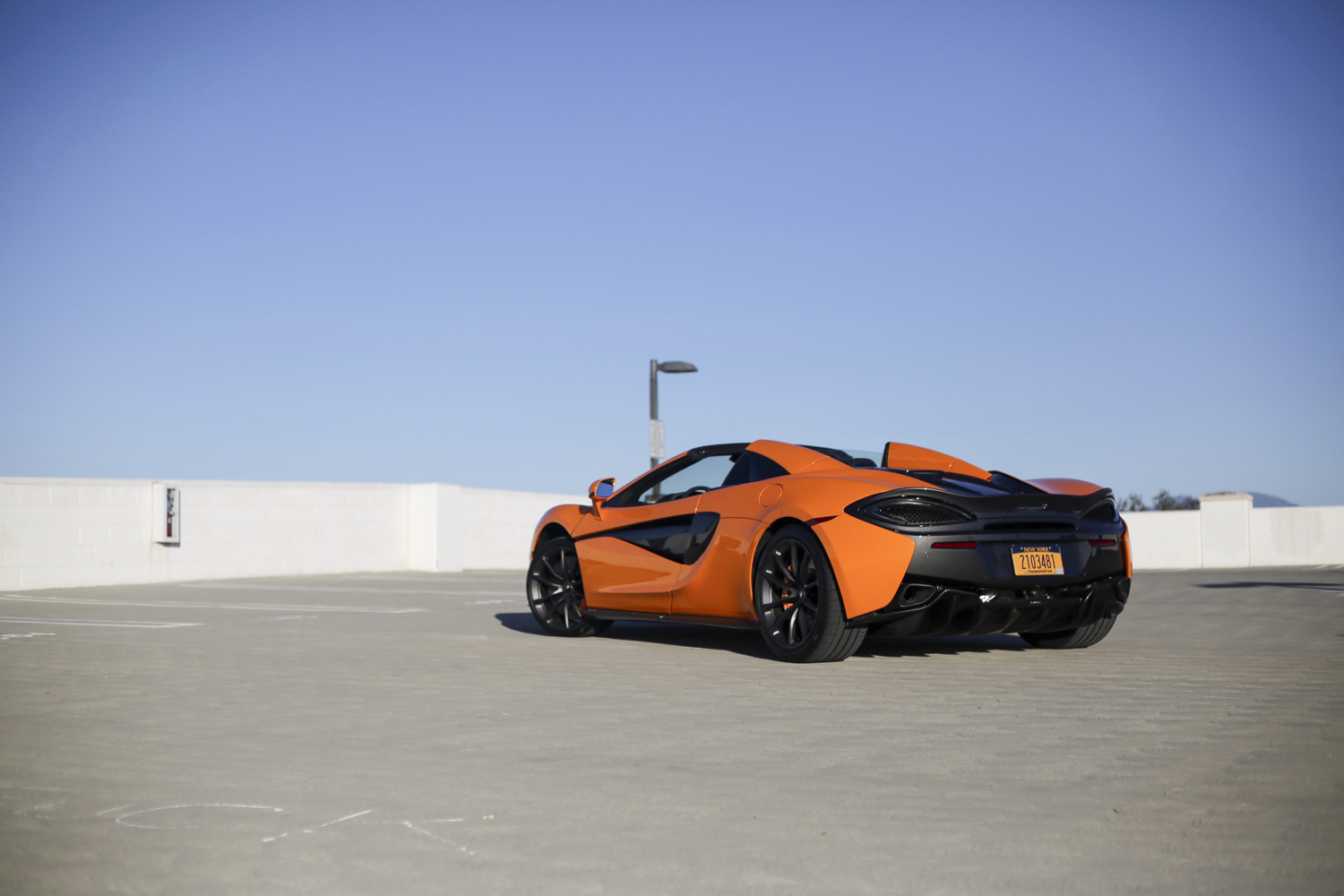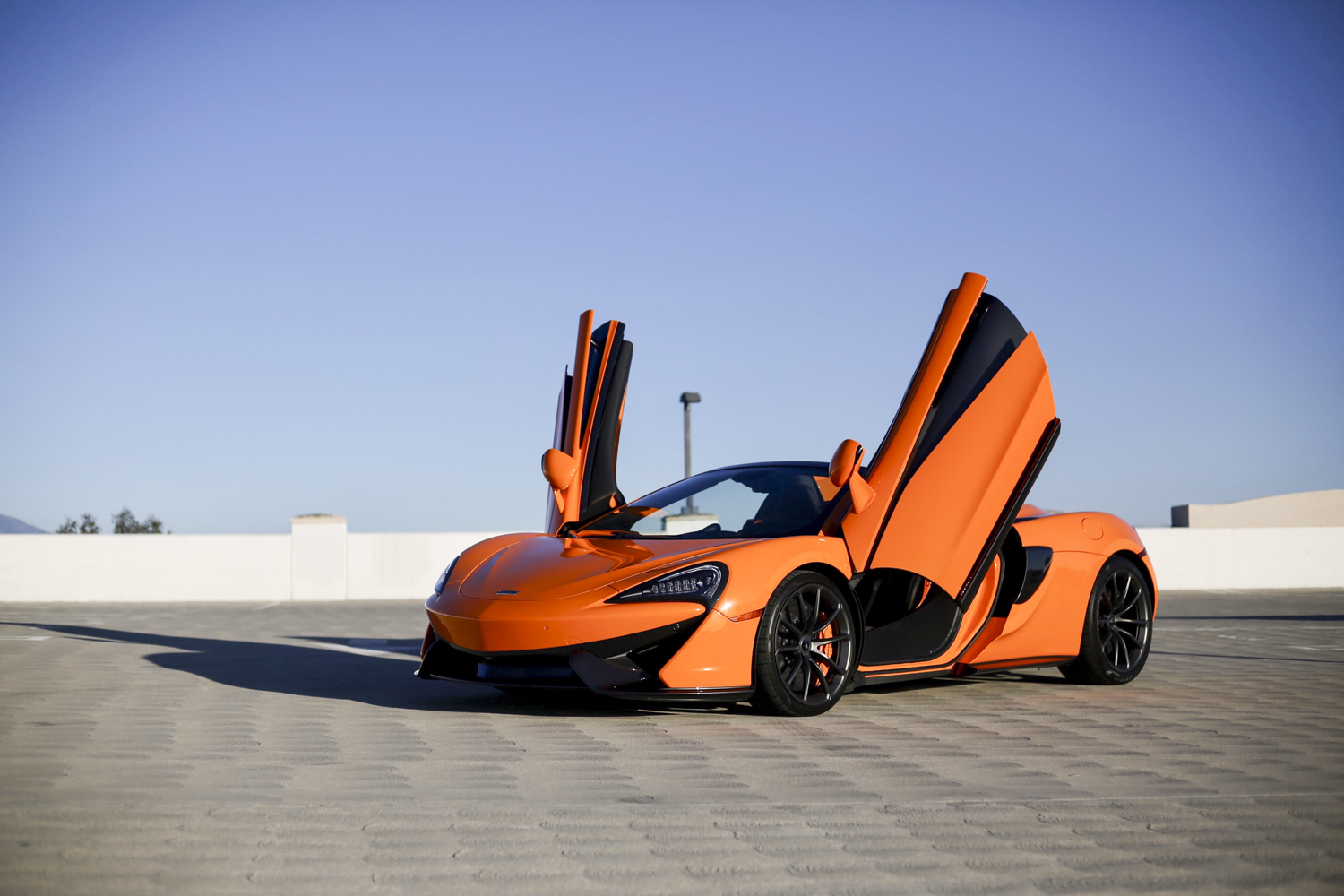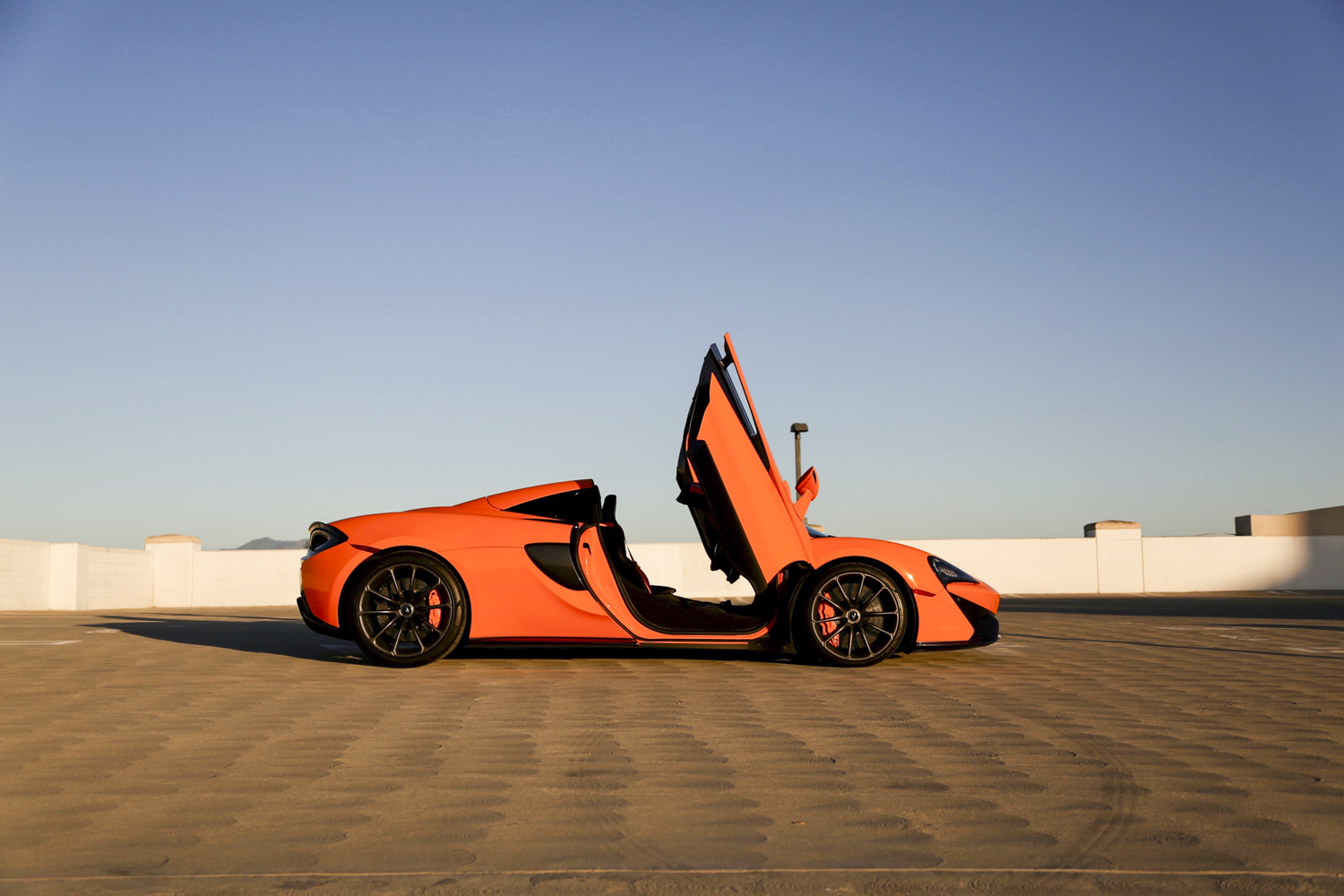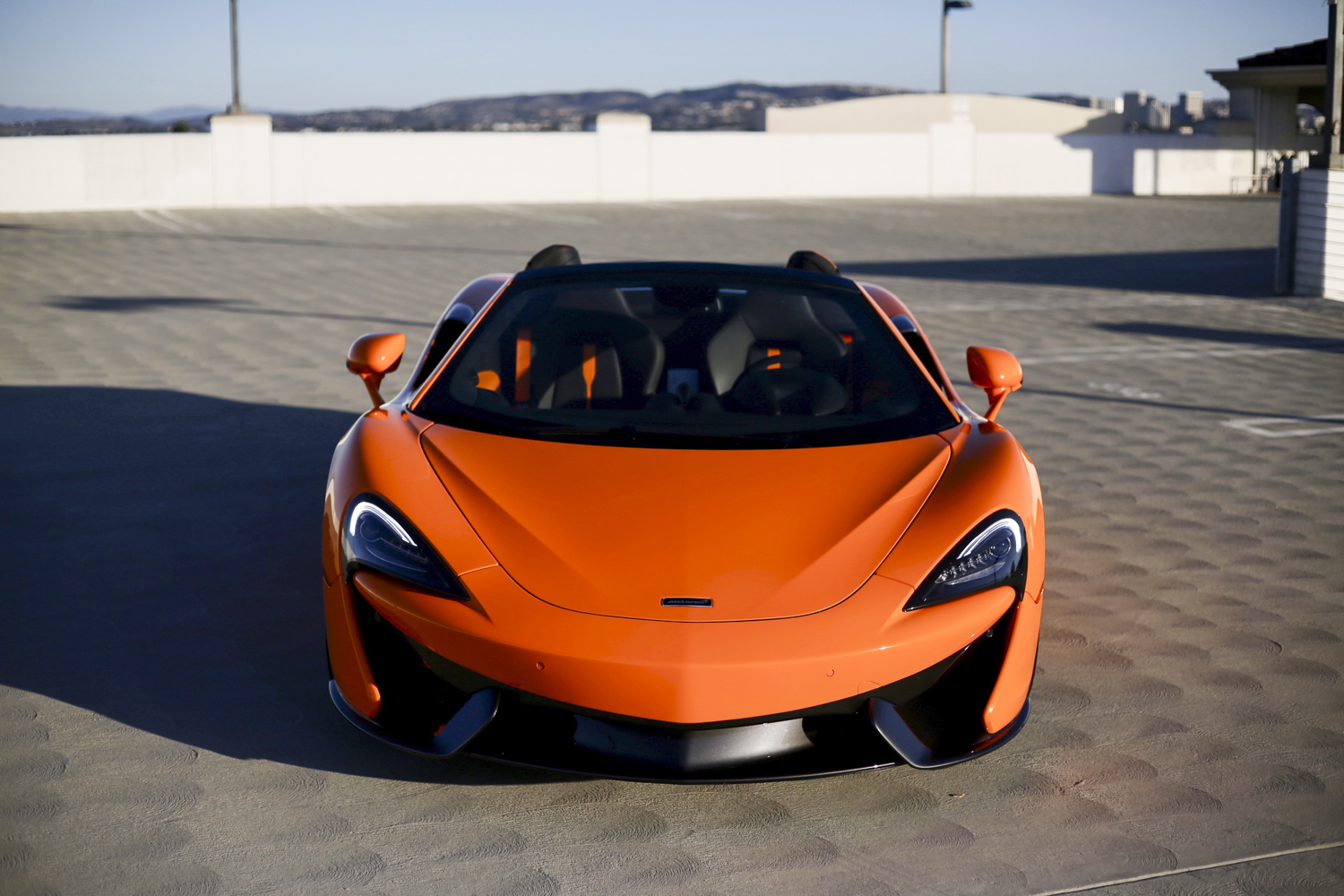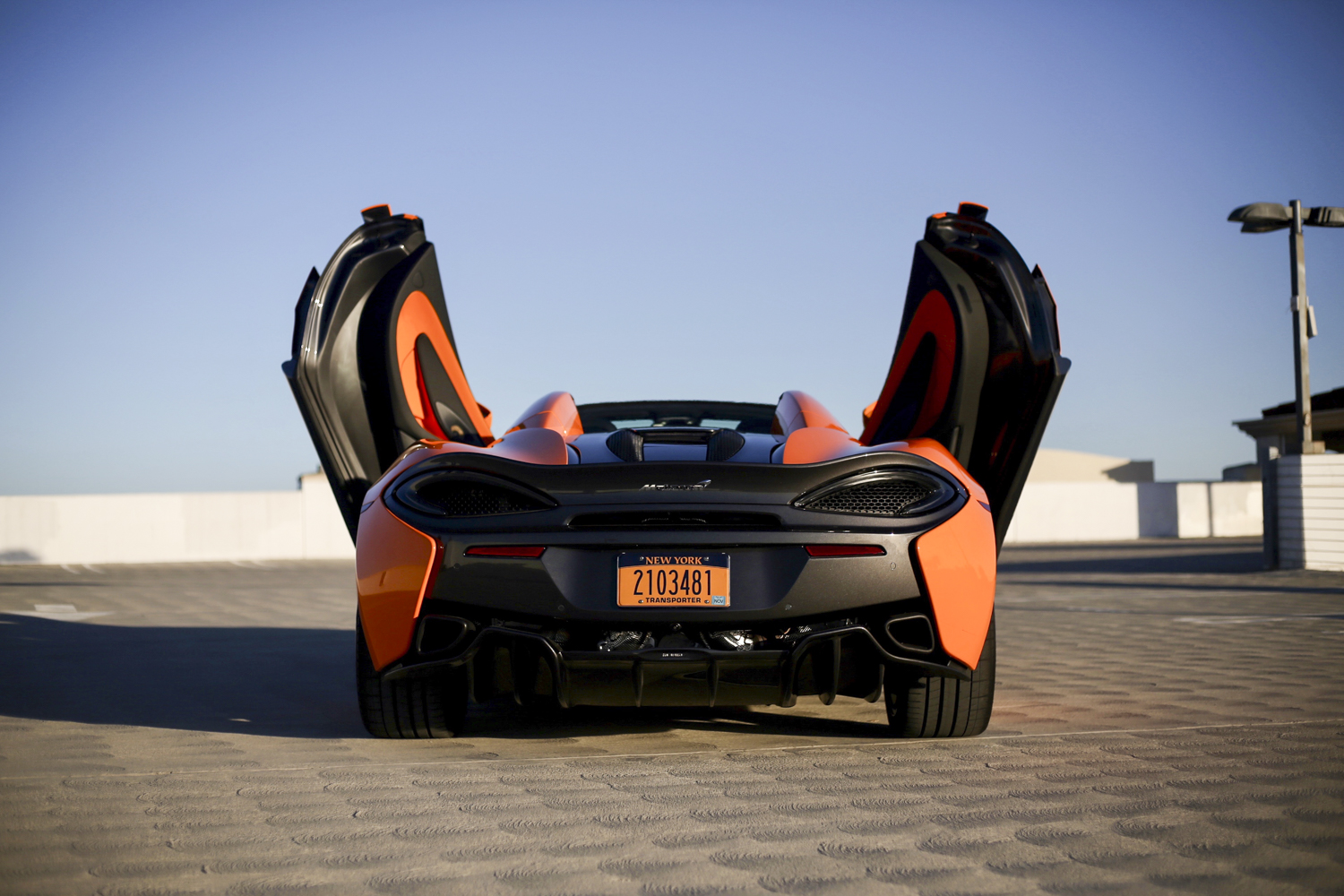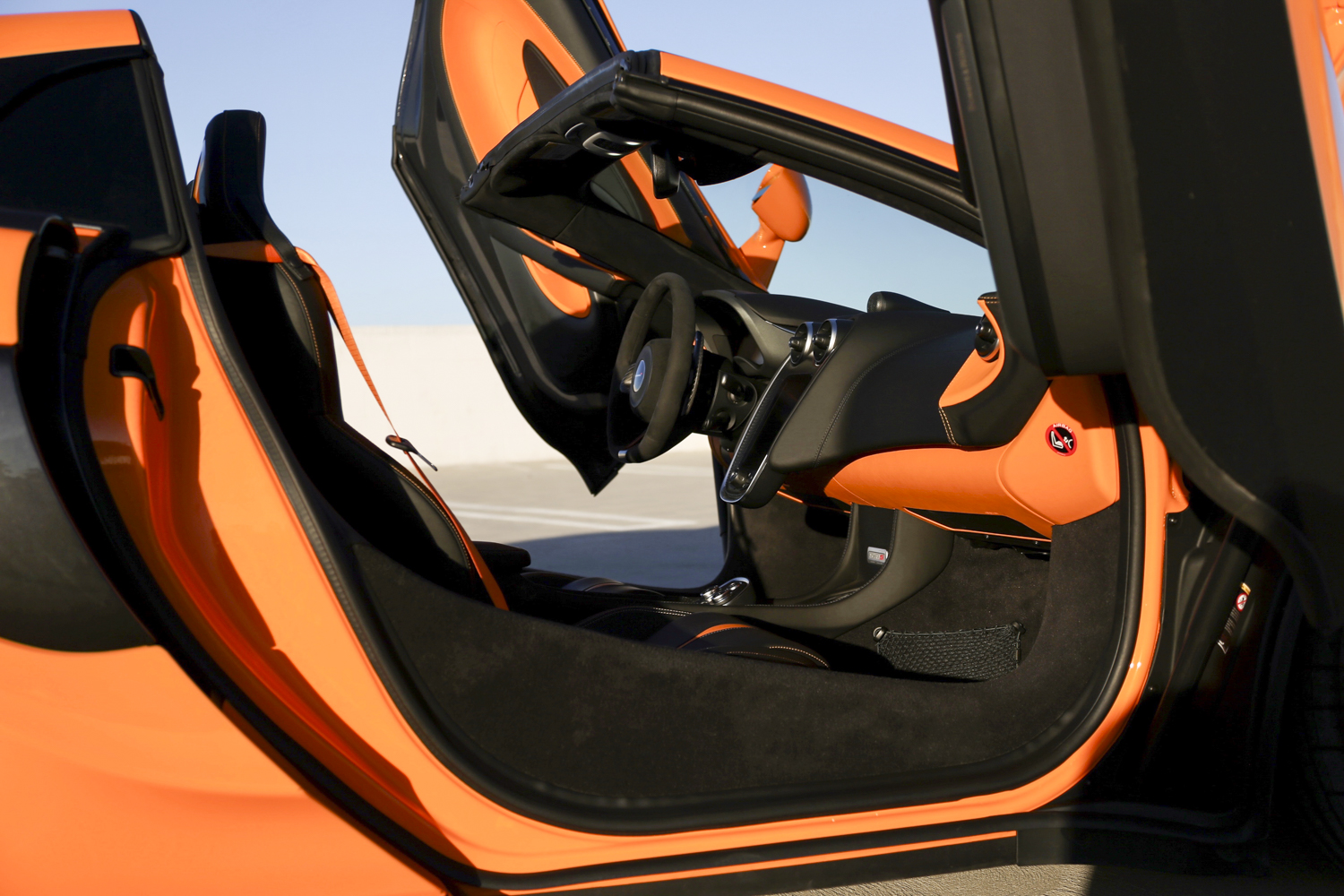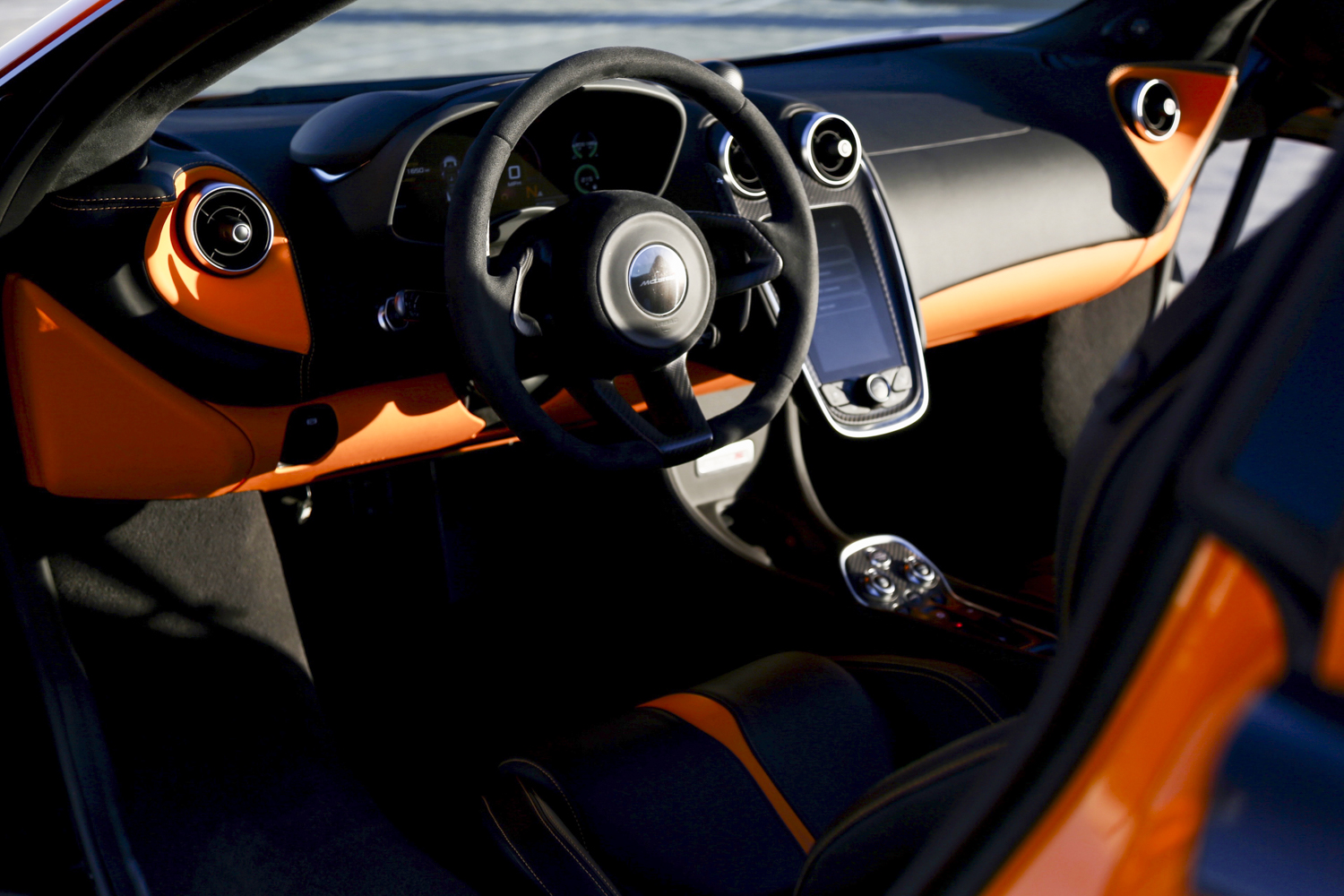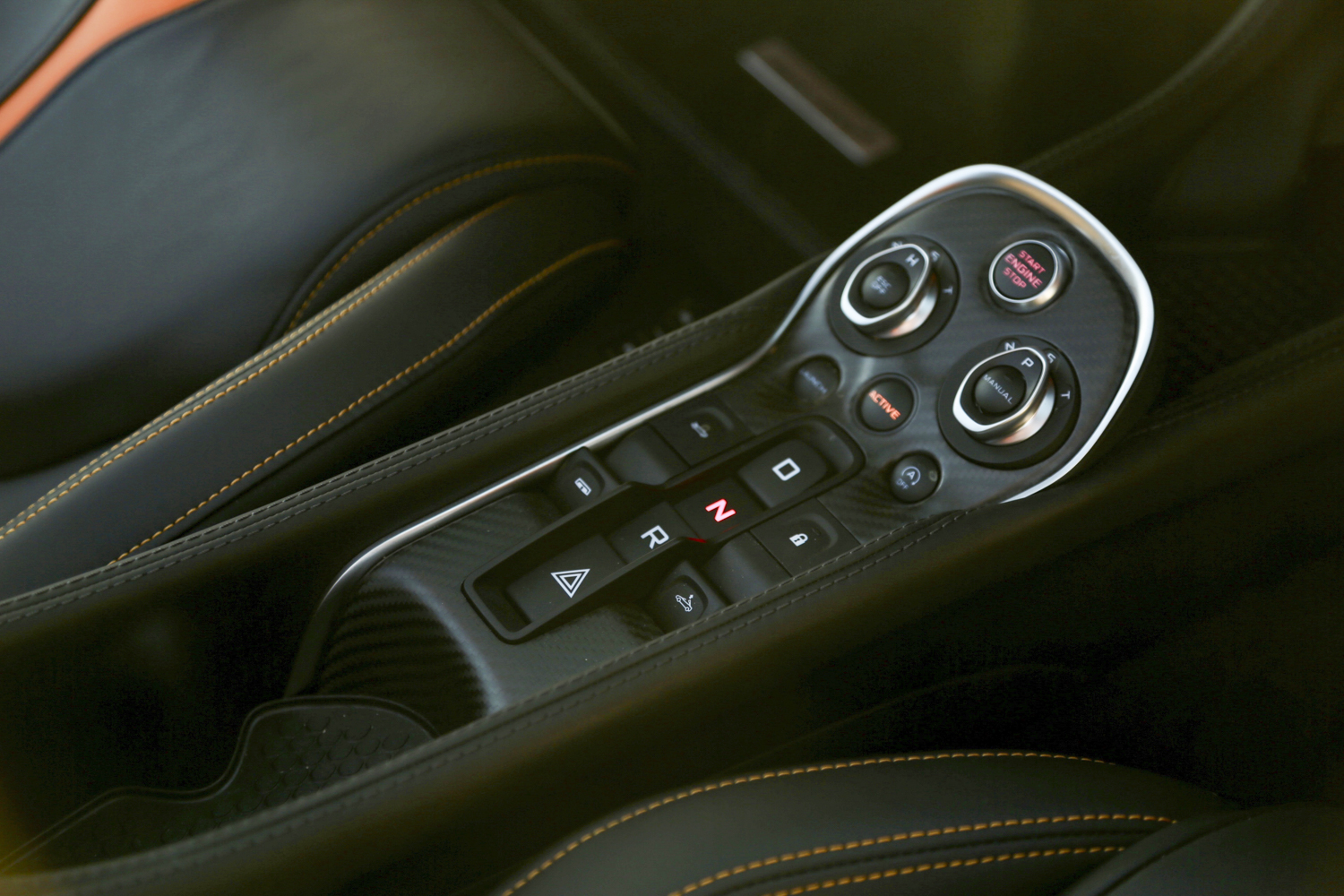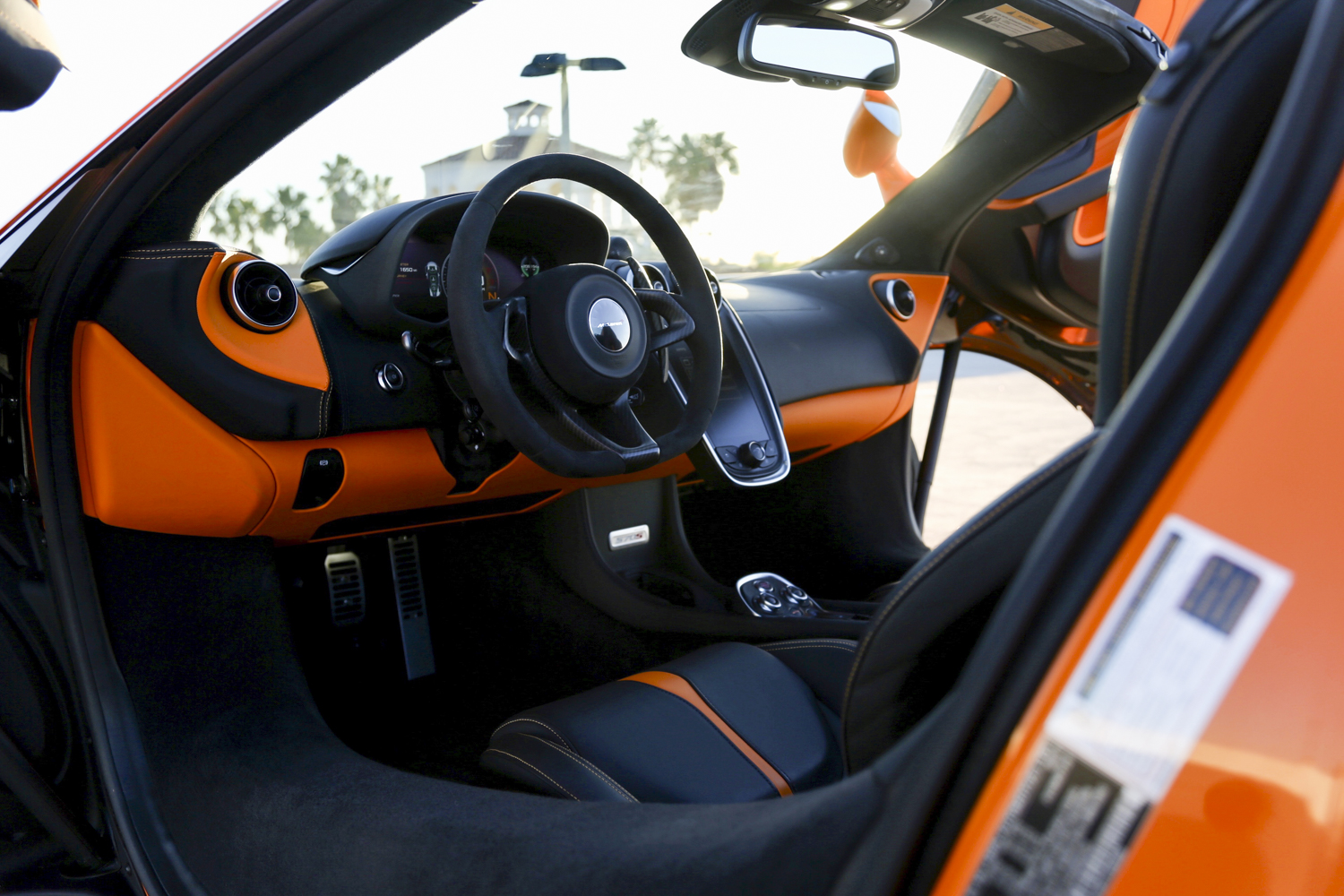 Despite what advertisements may suggest, driving pleasure is a purely subjective experience. No set of figures can guarantee enjoyment behind the wheel any more than being wealthy guarantees contentedness.
More on McLaren Cars
That new muscle car may spit out 700 horsepower, but faced with a narrow canyon road, you'll be better served by a 155-hp Mazda MX-5 Miata. The same logic applies to supercars. Empirical measures of downforce, output, and acceleration only equate to fun to the extent you enjoy tracking, drag racing, or showing off to your friends. How the car makes you feel, the sound it makes, the communication it affords through the steering wheel — these are the ethereal data points that separate good cars from great ones.
The McLaren 570S Spider could readily be assumed a "numbers car." Its twin-turbocharged V8 conjures 562 hp and 443 pound-feet of torque; thanks to a clever launch control system, it will hit 60 mph from a standstill in just 3.1 seconds; with its hard shell convertible roof in place, it will do 204 mph. The truth, however, is that McLaren's entry-level supercar is its most playful and engaging model where numbers matter least: at sane speeds.
Some of the 570S Spider's excitement is owed to its two-piece power-folding roof. At a press of a button, panels retreat into a storage compartment behind the cockpit. The conversion takes just 15 seconds and can be performed at speeds up to 25 mph, permitting spontaneous indulgences of the solar variety. With the roof in hiding, there's nothing to impede the V8's melodious howl from reaching passenger ears or the full volume of the car's presence from mesmerizing onlookers.
Every touch point reflects the quality one would expect of a $211,000 supercar.
Our tester's Orange Baltimore paint job makes no attempt to blend with traffic, but it's the dramatic humps behind the driver and passenger, boomeranging curves and light signatures, impossibly low stance, and striking dihedral doors that deliver knockout blows to fellow motorists.
Orange bursts to match the Spider's vibrant exterior cover the door inserts, dashboard, seatbelts, and leather sport seats. Elsewhere, Alcantara lines the steering wheel and headliner. Every touch point reflects the quality one would expect of a $211,000 supercar. A vivid digital gauge cluster adapts to driver preferences and chosen drive modes while a 7.0-inch vertically-oriented touchscreen manages media, climate, and navigation settings.

Positioned between driver and passenger is McLaren's control module, with a pair of dials to individually tailor the powertrain and suspension according to three defaults: normal, sport, and track. Here also resides a button to switch the seven-speed dual-clutch automatic transmission to manual mode, allowing the driver to crack off gear changes from the steering wheel-mounted carbon fiber paddles.
The 570S Spider is simultaneously effortless to drive and critically tethered to driver inputs. Without the mute button that is electronic assistance for the steering rack, every depression and weave of the road surface is announced to the driver's hands. A rigid carbon fiber chassis darts as directed, but never loses composure. Tenacious carbon ceramic brakes lack the initial bite that often plagues high-performance cars, and are therefore much easier to modulate around town. In full auto mode, the transmission slips through gears imperceptibly, but manual mode holds gears right up to the 8,200 rpm redline.
An adaptive suspension overcomes the stiff chassis and low profile tires to afford a sometimes bumpy but always compliant ride. Despite its snake-like ground clearance, the Spider is no harder to maneuver over bumps and driveways than a sport sedan thanks to an available hydraulic front end lift (which really should be standard).
Commotion surrounds the 570S Spider like nothing else at this price point. Would-be rivals like the Audi R8 Spyder and Porsche 911 Turbo Cabriolet appear pedestrian next to the McLaren's swoops, angles, and stance. Objectively, the 570S Spider isn't the most powerful or the quickest convertible to stumble into the supercar saloon, but it's the one we'd want to drive every day — the one that never comes up short on driving pleasure.
Editors' Recommendations