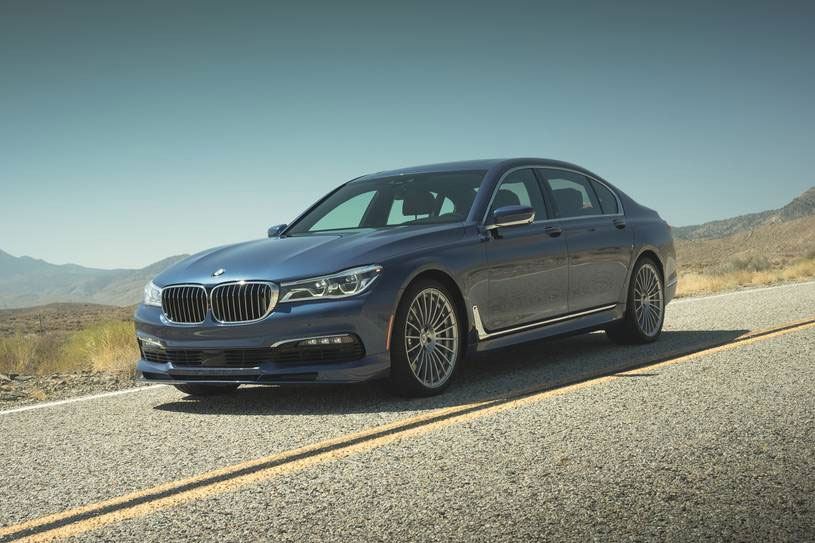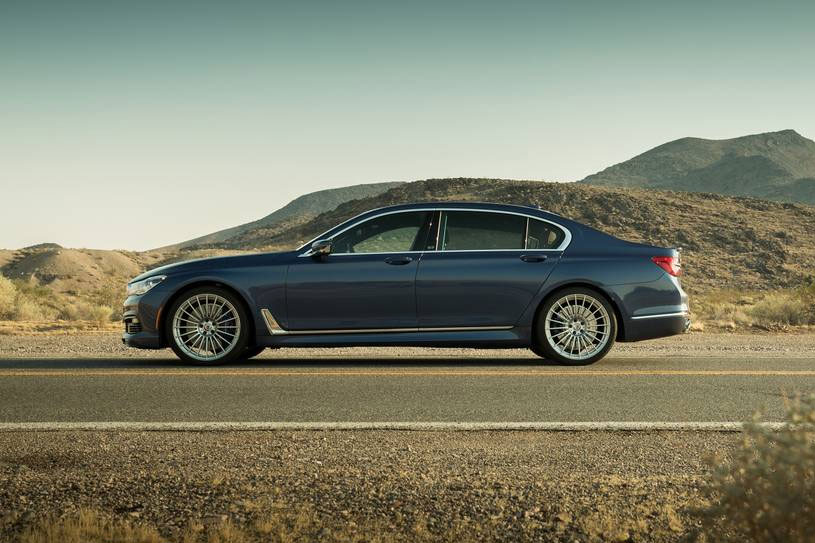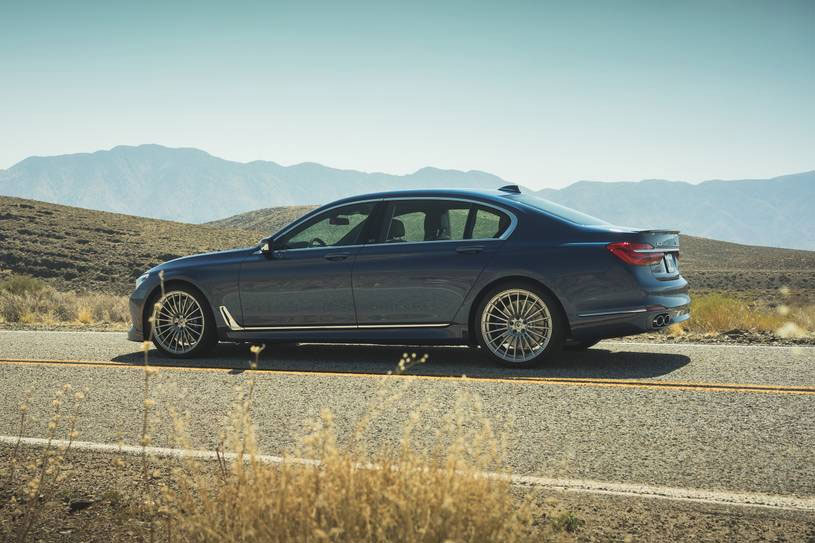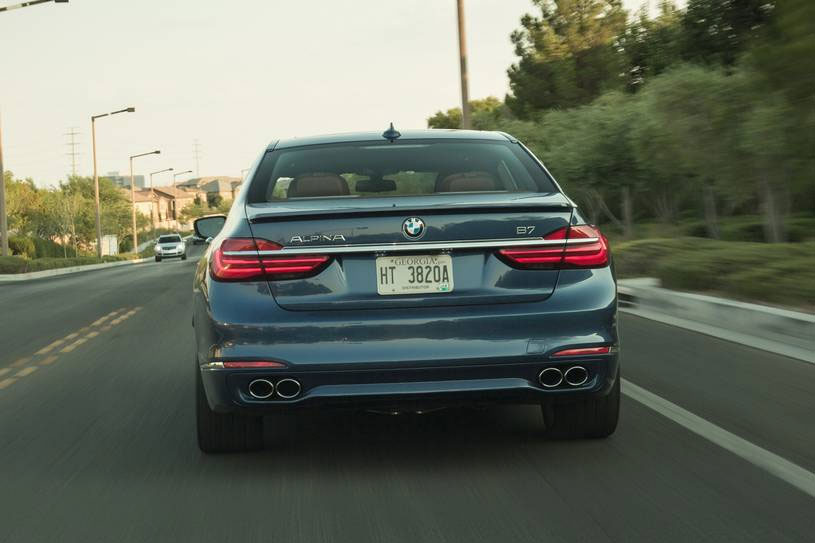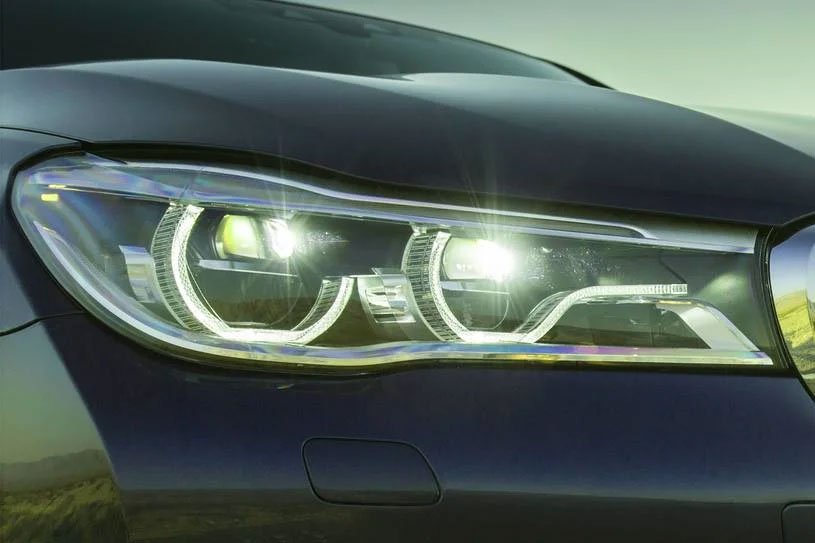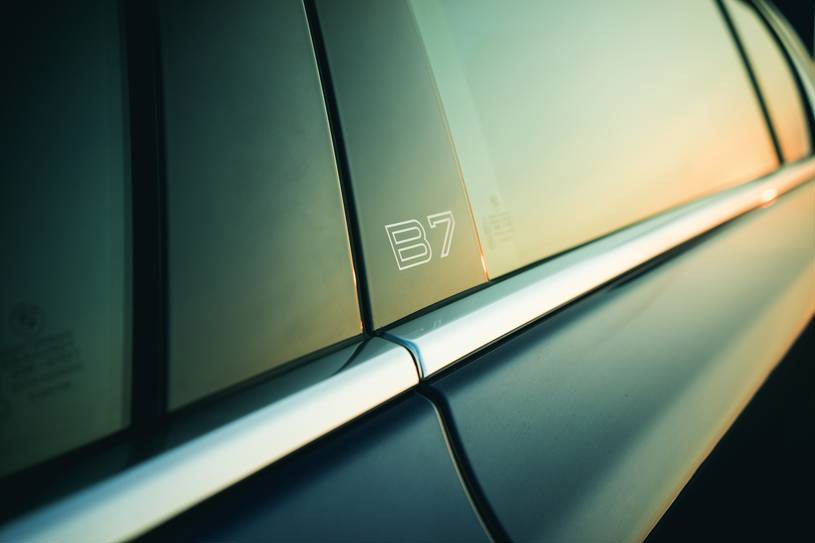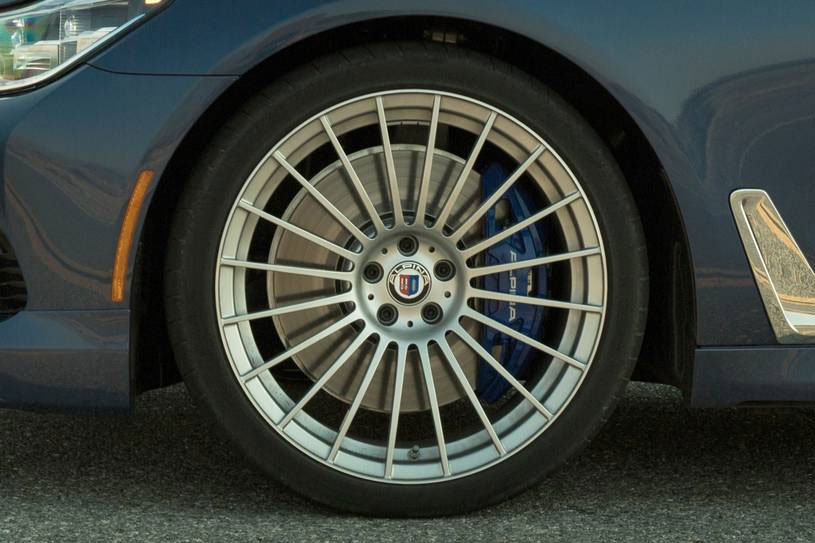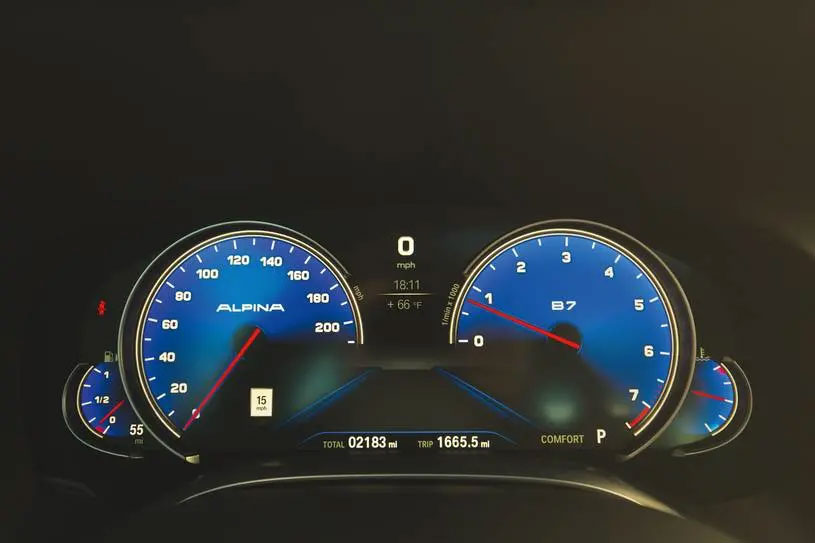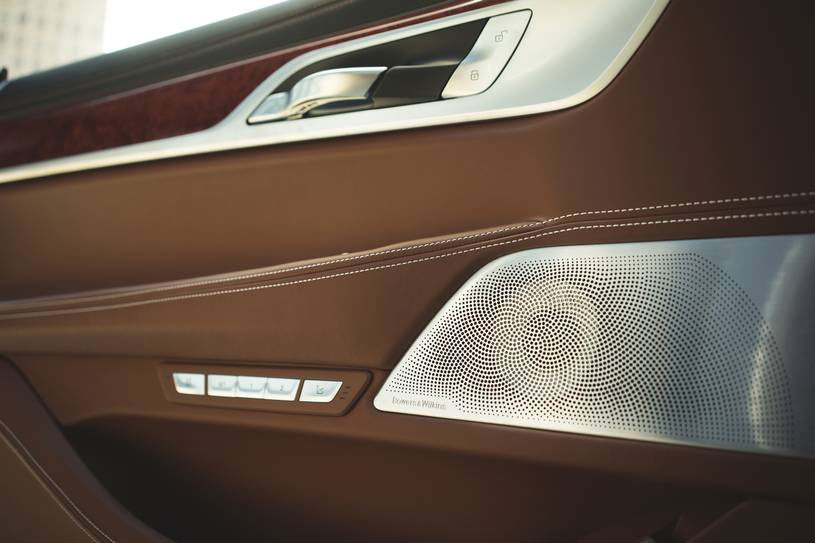 I have this recurring dream. In it, I've made my mark. I've reached the top of my field. I've earned the awards and acclaim and been handed bags of cash. I've retired to a life of solitude in the German Alps. However, given my status, I'm frequently called upon to give lectures. As such, I often need to travel to and from my home to the airport. Here's where I usually wake up since this is the boring part of the dream. But now, I believe German BMW tuner Alpina has come up with a solution for my premature consciousness: I give you the 205 mph BMW Alpina B7.
The 2020 Alpina B7 is the latest generation in a long line of faster BMWs built by Alpina. With the tuner's optimizations, this latest and greatest has become the fastest 7 Series ever constructed. Eschewing the top-spec twin-turbocharged V12 for the lower-spec 4.4-liter twin-turbocharged V8, Alpina works its magic and boosts the B7's overall output to a stomach-churning 608 horsepower and 590 lb-ft of torque. Further tuning lowers the luxury speed demon's 0-62 mph to just 3.6 seconds and ups the top speed to the aforementioned 205 mph.
Straightline speed, however, isn't the Alpina B7's only trick. With the new dynamic suspension, the Alpina B7, in Alpina Sport + mode, will lower the car half an inch for better handling dynamics and a lower center of gravity. Furthermore, the entire BMW gets an entire visual makeover, including new front and rear fascias and a trick set of Alpina wheels. The Alpina B7 also gets two bespoke Alpina colors, one blue, the other green.
Underneath that new suit is a set of larger brake rotors, a re-tuned version of the BMW's xDrive all-wheel-drive system, and a variable stainless steel exhaust for a more punchy vocal range.
As for price, well, this is where reality goes back into the dream world for me and most others. Alpina plans to sell the B7 for a cool $142,695. That's nearly $40,000 more than the car it's based on. However, all of Alpina's modifications amount to is a thoroughly revised automobile that's more than capable in just about any circumstance.
Now if you'll excuse me, I'll be taking a nap and drifting off into my dream world.
For more on BMW, check out our review of the M850i xDrive.
Editors' Recommendations