Most mortal men appreciate the desire to see every major Grand Prix series event around the world. But who has the time? Fortunately, if you have the disposable income, one ultra-luxury charter jet service will fly you to the world's five most significant racing events in what must be the most exclusive racing-inspired travel package on the planet.
V2 Jets is no ordinary charter service. In their own words, "Flying isn't simply flying. Flying is transcending. Tap into a world where luxury is a lifestyle. Where journeys are extraordinary. Where service is elevated to an art form." So, yeah, it's that kind of company and you can expect that kind of a trip. It should come as no surprise then that their just-announced Grand Prix package is over-the-top in every way.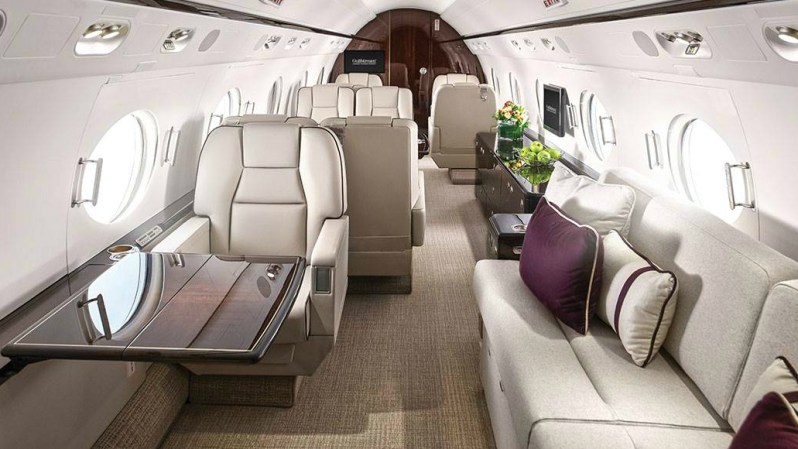 If you've ever daydreamed of catching Lewis Hamilton nail the Fairmont hairpin one week, then Instagramming from the "insanely fast" Silverstone circuit a few weeks later, this is the bucket-list-worthy trip you've been waiting for. It all starts in legendary Monaco, and the full itinerary reads like a best-of-the-best list of the world's most iconic Grand Prix events:
May 27: Monaco via Nice Côte d'Azur (LFMN)

June 10: Montreal, Canada, via Pierre Elliott Trudeau In (CYUL)

June 24: Le Castellet, France, via Le Palyvestre (LFTH)

July 1: Spielberg, Austria, via Graz International (LOWG)

July 8: Silverstone, Great Britain, via Birmingham Intl (EGBB)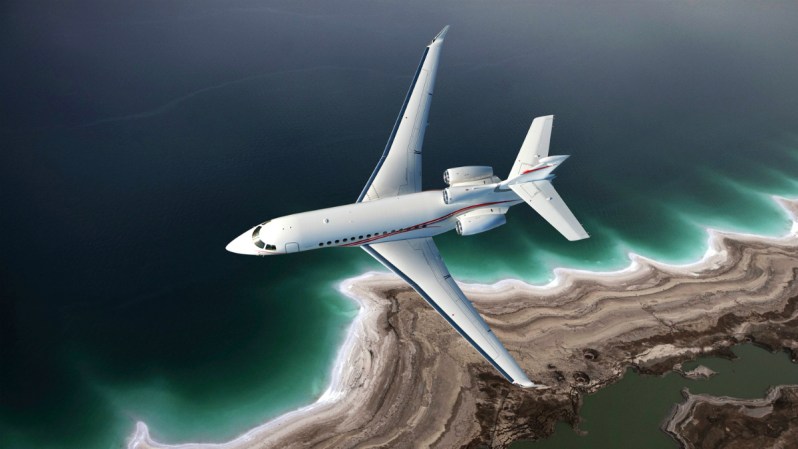 Not surprisingly, every last amenity and essential is provided, including transportation, accommodations, food, drinks, and pampering. Every flight is a private charter aboard a Gulfstream G550, arguably the most luxurious private jet in the world. The ultra-long-range craft is capable of traveling up to 6,750 nautical miles with a maximum air speed of over 600 mph (Mach 0.885), making it the perfect chariot for such an epic journey. The cabin comfortably seats 16 and features advanced sound suppression, hand-tailored leather seats, satellite-enabled Wi-Fi, and a state-of-the-art entertainment system. We're guessing there's plenty of top-shelf bourbon, the finest hand-rolled cigars, and a bevy of bikini-modelesque flight attendants too, but we could not confirm this before going to press.
V2 Jets' Grand Prix packages start at the low, low price of USD $700,000 for flights out of New York. From Miami or Los Angeles, it'll run you $950,000 or $1.1 million respectively. Opt to bring 13 of your closest friends or tell them all to go to hell and fly solo. Your call.