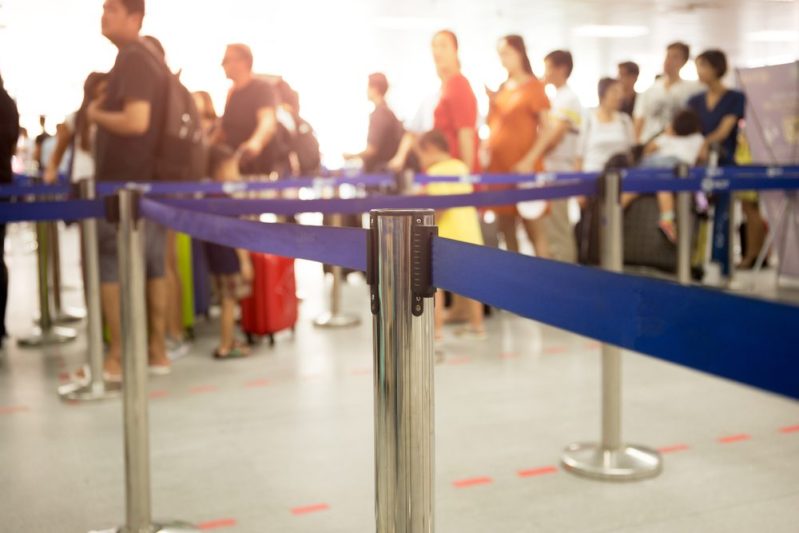 We all know waiting in the airport security line takes the most time and is the bulk of our wait when traveling. You start taking off belts and shoes while moving in line to get yourself ready to get through the checkpoint as fast as possible. Or you could pay for the perk of skipping the line whenever you fly, with memberships from places that let you jump ahead, and not have to worry about the wait. But if you did spring for one specific program, your travel plans might just get disrupted.
According to the Washington Post, because of an incident last summer, a growing number of Clear Plus members will face one more step in their screening process — having their ID checked by a TSA agent. And, while right now, TSA is only increasing its random checks, the agency reportedly plans to require verification of IDs of all Registered Traveler participants — like Clear members — at some point in the future.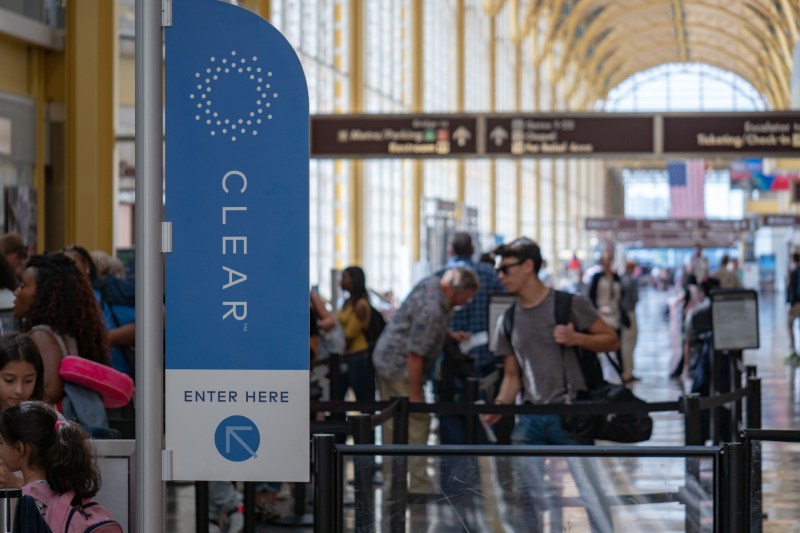 The details about the Clear membership
Your eyes or fingerprints are all you need.

Pay $189 a year for the service

Lots of ways to get it free
If you travel a lot, you want anything to help you get through airport security faster. Clear is a platform that expedites the process when you get to the airport. For a fee (monthly or yearly), you do quite a bit of legwork upfront with things like getting facial recognition and your personal identity set up through them, but then you have access to airports and sports venues without worrying about things like that security line.
At the airport, you check in at a Clear pod using a biometric scanner, and then a Clear agent escorts you to the front of the TSA security line. (You still have to go through the physical screening, but you get to take an express straight to the bag check and body scanner.)
Is the service worth it for the $189 price? That depends on how often you fly and how often you go to sports venues. If that price makes you balk, though, there are many ways to get it cheaper (or for free). Ask your credit card company or airline rewards program for details about discounts for Clear.
Why Clear isn't so crystal anymore
Like most changes in our security measures, an attempted breach caused the changes. In July 2022, someone flying with fraudulent identification was stopped and prevented from boarding a flight.
Now, an additional ID check could be needed to validate a Clear member's identity. That might not seem like a lot, but a TSA spokesperson also told One Mile At A Time that this will eventually go into effect for all members of Registered Traveler programs like Clear: "All Registered Traveler participants will be required to present ID, whether physical or digital, to TSA's Credential Authentication Technology (CAT), with the timeline for implementation to be determined."
TSA's CAT offers a significant security enhancement. According to the TSA, CAT units verify the authenticity of identification credentials and can detect fake IDs; verify the boarding status and screening status of passengers; and second-generation CAT units verify that the captured image of the person at the checkpoint is the same person pictured on the ID.
What this means for flyers
For people who don't use Clear, nothing changes. For some Clear members, the process will stay exactly the same (for now). But for Clear members who get chosen for an ID check? There's going to be an extra added hassle before you finally get through that security screening. TSA hasn't said exactly how many Clear members will now be subject to that extra ID check, so time will tell if it will be enough for us to notice even busier lines and longer wait times.
We'll also have to see when TSA begins to implement this for all Registered Traveler participants. Clear members make up 10% of travelers through 52 airports that participate in their program, meaning it's more than a few people that TSA agents will have to verify. A Clear spokesperson told Insider that the company is working with TSA on new digital identity technology to keep the process touchless for its members. How much this change will affect air travelers will be determined by both of those timelines.
Editors' Recommendations