With SunRiver Resort in Bend, Oregon, and Skamania Lodge in the Columbia River Gorge, John Gray was no stranger to opening Pacific Northwest lodges when he unveiled Salishan Resort on the Central Oregon coast in 1965.
Hidden among towering pines and fir trees, just across the famed Highway 101 from the Pacific Ocean, and nestled into a bend of Siletz Bay, Salishan lodge was designed by architect John Storrs in classic Pacific Northwestern style. Massive log beams, hand-carved wooden details, stone fireplaces, and cedar board and shingle exteriors leant a cozy, relaxed, but no less luxurious atmosphere to the property. With the addition of the first nine-hole golf course and several private homes on the property, Salishan grew from an upstart coastal retreat to the Oregon coastal lodge.
That would change in the mid-1990s when John Gray's family sold the lodge to a development company. To make a long story short (which you can read about here), the old-lodge charm and original PNW artwork were mostly removed, trashed, or lost, leaving the resort a bland and lackluster place to say. It was, at that time, essentially a Motel 8 (but with a better location). Fast forward to 2017 when the lodge was sold at auction and purchased by another development group and the story of the Salishan's revitalization begins.
With a thoughtful remodel that reverted the resort back to its backwoods charm and upgrades to the property's amenity and food and drink venues, Salishan has once again taken the top spot as best place to stay in the PNW. But don't just take our word for it, Conde Nast recently voted it in the top five lodges of the Pacific Northwest.
Here's what you can expect when you book a stay at Salishan.
Accommodations
Salishan Resort is spread over multiple acres featuring a variety of separate buildings interconnected with covered walkways, because yes, it rains quite a lot on the Central Oregon coast.
Accommodations range from Traditional Rooms with balconies with views of the golf course or surrounding forest. The Traditional rooms have been newly renovated and features traditional and local design and decor. Next on the list of room types comes the Deluxe Room. Also newly remodeled, Deluxe Rooms offer the same great balconies (only this time with views of the coast or bay views) with the addition of an extra seating area surrounding a private fireplace. The last of the regular room levels is the Premiere Room. Even larger than the Deluxe Rooms, the Premier Rooms afford guests the opportunity for more space and greater relaxation. Along with a private fireplace, extra seating, an additional queen-size sofa couch, and quintessential PNW decor, these rooms also provide a gigantically massive whirlpool tub. And when we say gigantically massive, we mean just that. Three grown adults could easily fit into one of these and two children could practically swim around in it.
And finally, we come to the Suites. We were lucky enough to stay in the Canyon Suite, located right on the edge of the property near the tennis center. Our private patio featured uninterrupted view of the coastal forest, our whirpool tub was, as mentioned, insanely huge, and the rest of the suite was made up of a full-size living room, a kitchenette, a dining area, an entranceway (perfect for taking off forest-mud-covered hiking shoes and wet coats), and a bathroom the size of a New York studio apartment. If you plan on staying at Salishan, just splurge and go for a suite. They are well worth their money and you'll receive dividends in the form of tranquil relaxation.

Food and Drink
Multiple options, local ingredients, and a great setting makes The Salishan one of the best places to eat on the Oregon coast.
The Sun Room is exactly what it sounds like – a sunroom, a light-filled, giant-windowed space that features comfortable booth seating and tables with a clear view down the long and gorgeously green driving range. Located in the main lodge, The Sun Room is the place for breakfast at Salishan. From a traditional egg, meat, and toast scenario to outlandishly good pancakes, the Sun Room's chefs know how to make a mean morning meal.
Dinner is also served at The Sun Room and, in fact, while we visiting, we had our best meal of the entire trip at dinner here. Why? Because elk.
If you're ever in the Pacific Northwest and you find yourself at a restaurant with elk on the menu, don't even think about ordering anything else. Elk is like a combination of beef, buffalo, and venison, but better than all three. It is a heavenly meat, and The Sun Room cooked it to perfection. Other dinner options include locally caught salmon, fresh seafood, sandwiches, and salads.
Just upstairs from The Sun Room in the Main Lodge is the Attic Bar and Lounge. Featuring a beautiful mid-century lodge design aesthetic, an awesomely long bar, and killer views from the heated balcony patio, this venue is the perfect place for pre- or post-dinner drinks or late night nibbles. We were partial to the Scottish Roots cocktail, which we highly recommend, but the bar also has a wide selection of spirits, local craft cocktails, as well as traditional ones.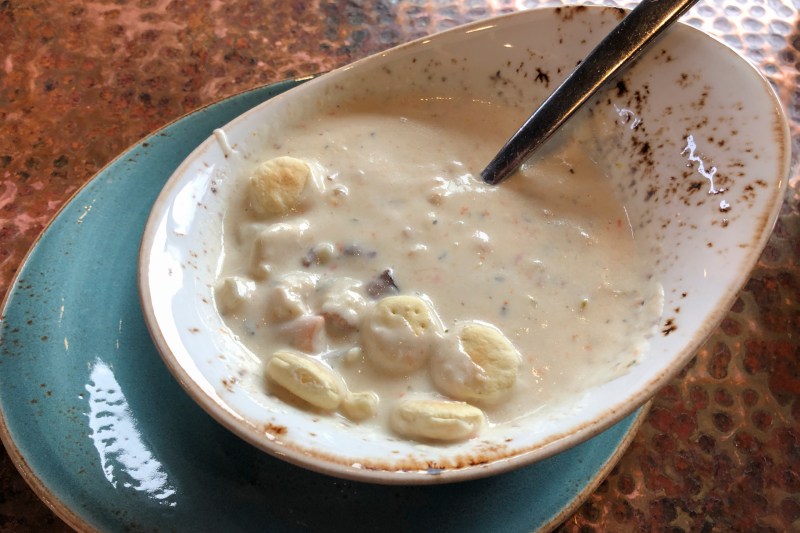 Much like the Sun Room, The Dining Room offers local Pacific Northwest fare in an elegant, upscale setting. With main courses featuring everything from lamb, Chinook salmon, diver scallops, roasted chicken, and short ribs, you certainly won't go home hungry after dining here. Recently opened, The Dining Room is the lodge's foodie showpiece, so we recommend you book your reservation prior to arrival or when checking in.
New to the Salishan, Beachcrest Brewery is run by a husband and wife duo and is located in the Salishan Marketplace just across the famed Highway 101 near the spa. With multiple brews on tap and local food carts in the area outside the brewery, this is the perfect place to head for a light lunch or a post-golf snack.
Spa, Gym, and Pool
Everyone deserves a good spa day every now and then. So why not do it when you're already in one of the most peaceful, relaxing places in the US? You'd be a fool not to, in fact, because The Spa at Salishan is to die for. Overlooking Siletz bay through massive floor-to-ceiling windows, the Spa offers all your typical treatments – massages, body wraps, facials etc – along with the the added benefits of a hydrotherapy circuit that includes steam rooms, dry saunas, jacuzzis, and an infinity room. End your time at the spa in the relaxation room and slip slowly into slumberland while watching the local wildlife.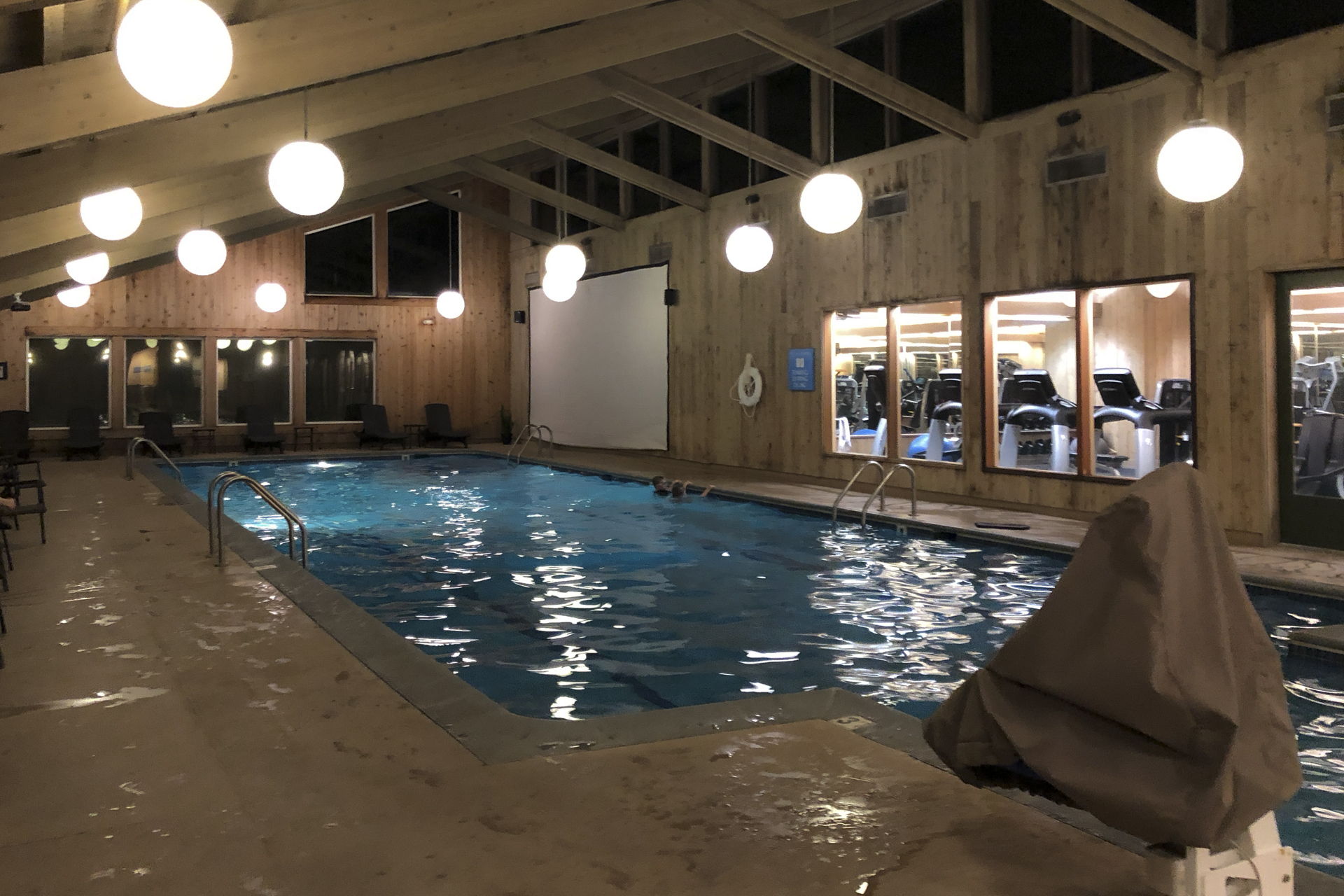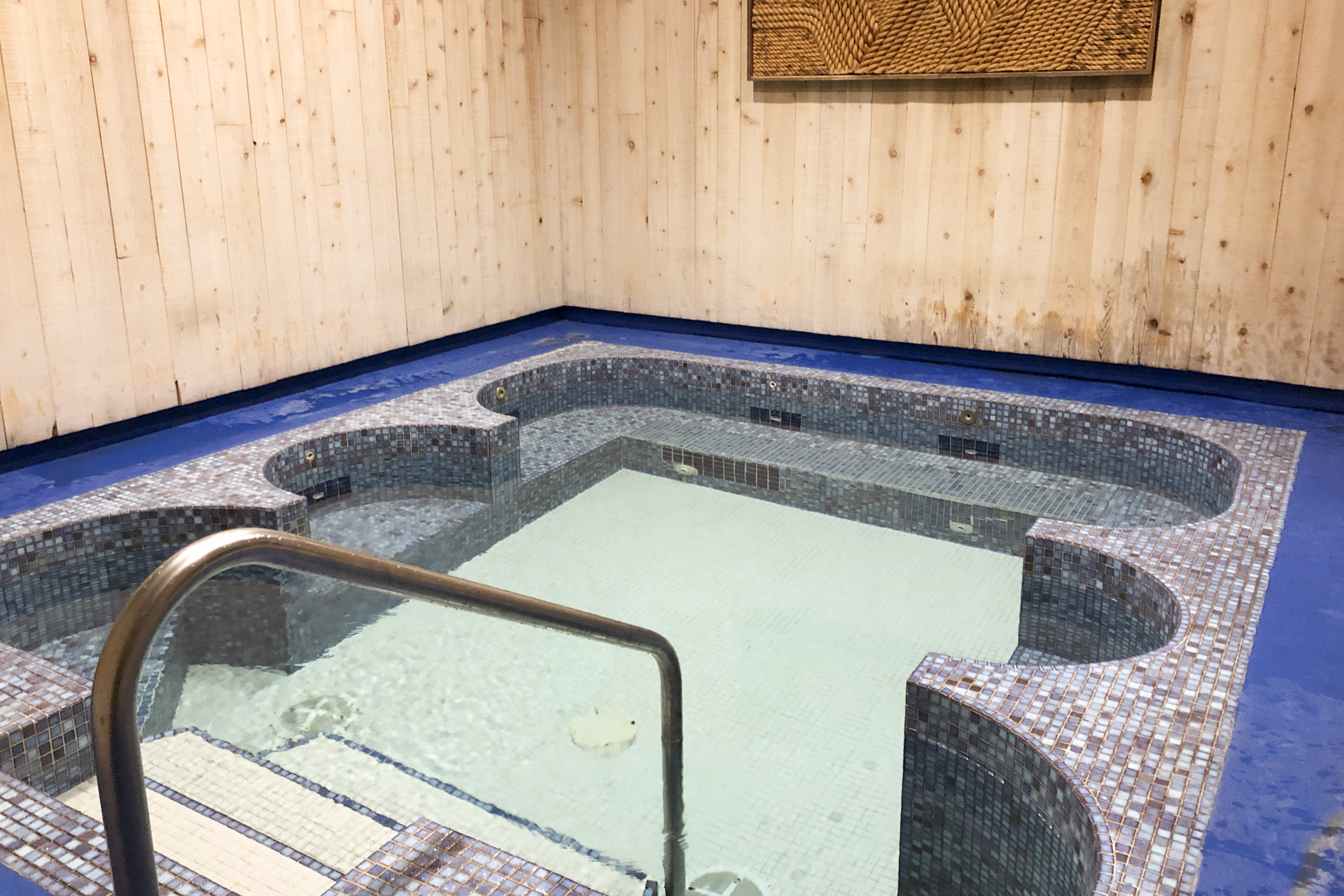 Gym
Just because you're on vacation doesn't mean you should let your workout routine lapse. Thankfully, Salishan has a state of the art gym to meet your every fitness need. From Peloton bicycles to free weights and other cardio equipment, the gym at Salishan is perfectly suitable for everyone, from the once a week elliptical user to the two-a-day Ultramarathon trainer.
Indoor pool with Hot Tub and Sauna
After a long day of hiking, golf, or just relaxing, it's nice to be able to float around in a heated, indoor pool. What's better is the ability to go back and forth between a pool and a massive hot tub, followed by a quick trip to a dry sauna. All of this can be done at Salishan's pool facilities. Large, open, and airy, the pool is a beautiful example of lodge architecture combined with modern amenities. Some nights Salishan even hosts "Dive-In" movies. When we were there, none other than Jaws was playing. How appropriate.
Activities
What's the point of heading to the lush Pacific Northwest if you don't take advantage of all its carefully curated and maintained nature trails. From a quick jaunt down to Siletz bay or a longer hike along the coast, Salishan Resort offers daily interpretive nature walks and hikes daily from 9:00 am to 10:00 am. We took advantage of one rounding the bay and learned more than we ever thought possible about the crabbing, clamming, and driftwood. If you like to live at a pace faster than walking-speed, Salishan is happy to accomodate in the form of a complimentary bicycle rental. We rented our own when we visited and had a blast simply riding around the resort itself. Bombing down a few of the steeper hills was an exhilarating, though probably dangerous, experience.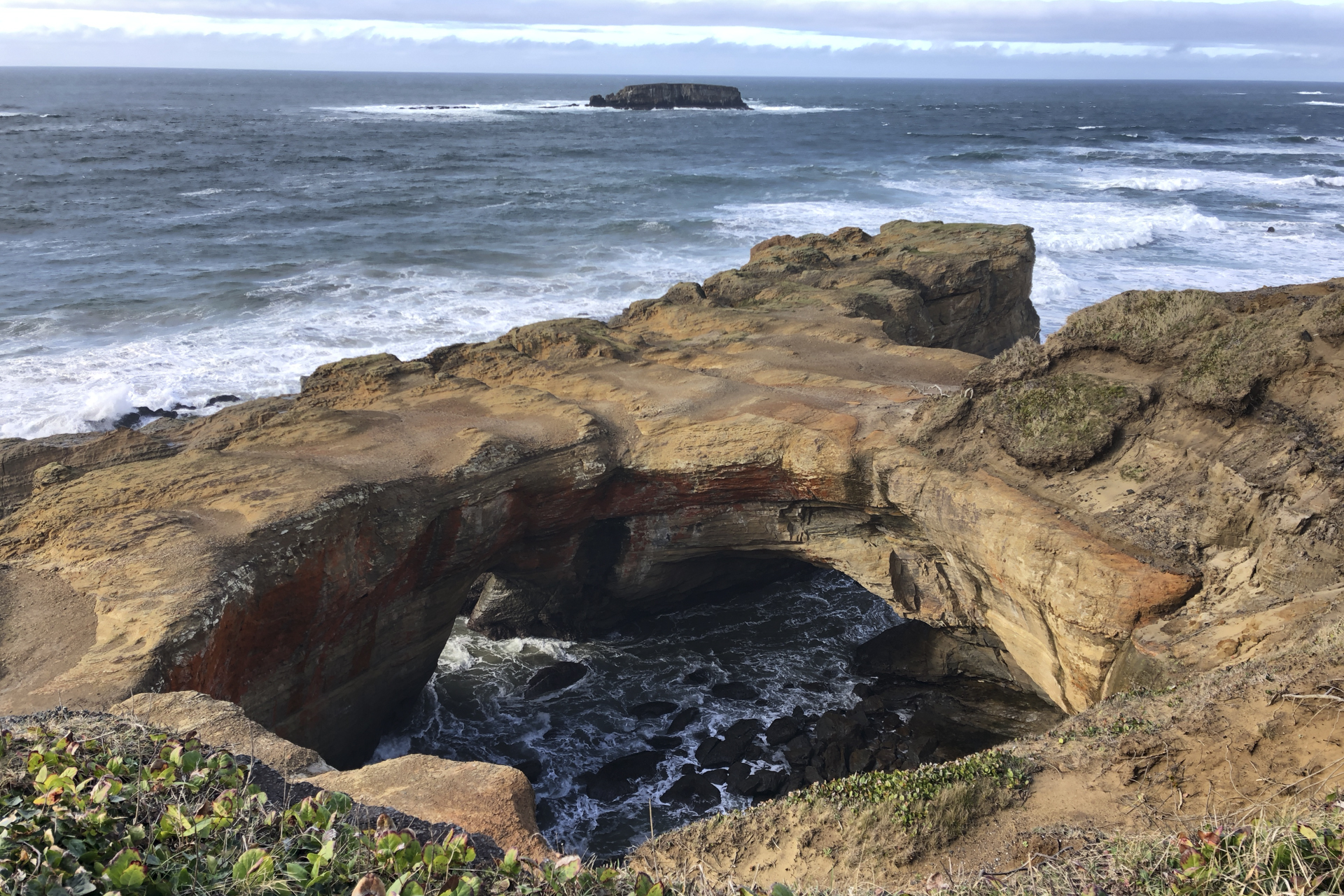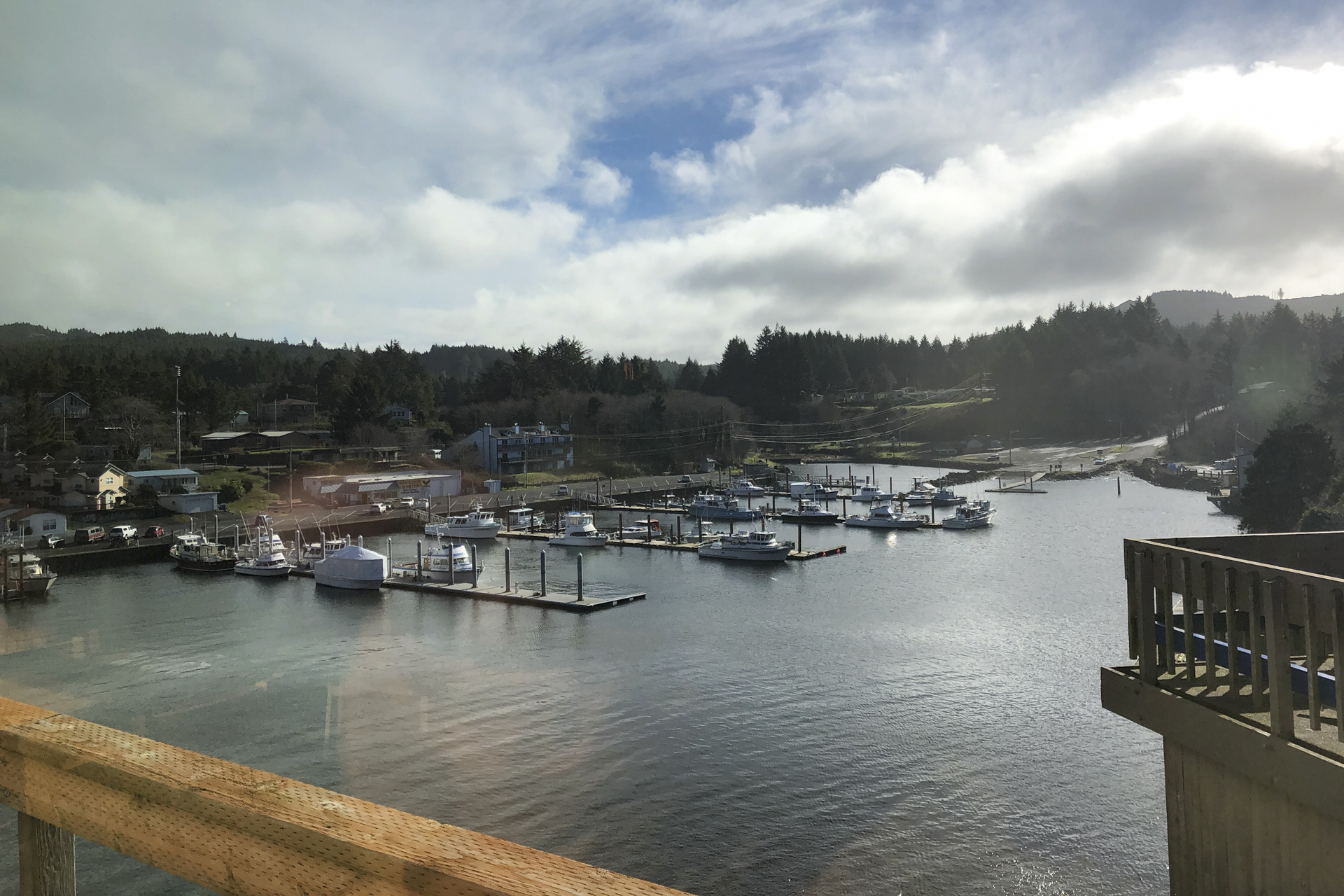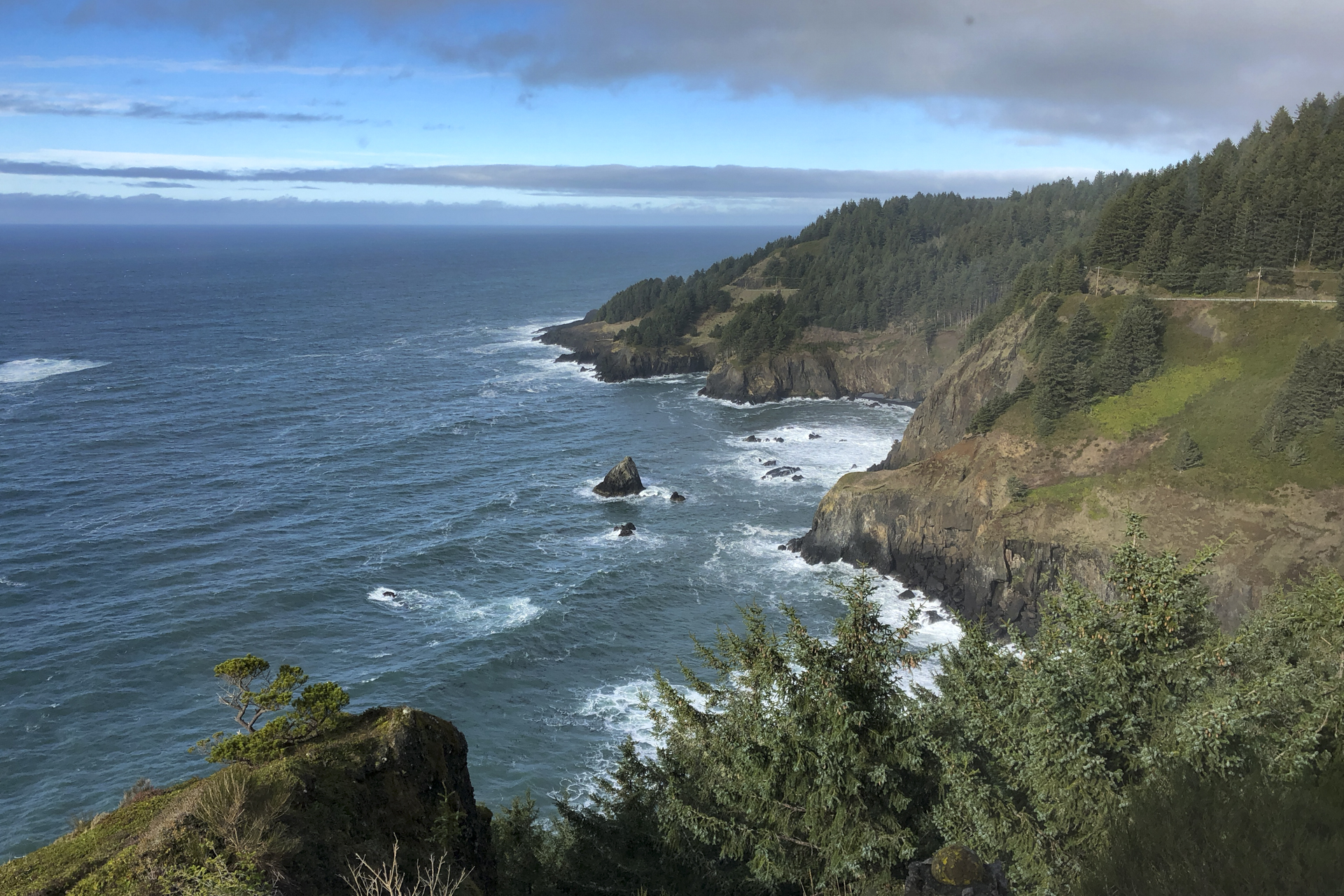 Designed by Peter Jacobs, Salishan Resort offers a breathtaking 18-hole golf course where the first holes are surrounded by impossibly tall spruce and fir trees and the back-nine is nestled in an area where fields and ponds come together for spectacular views. Because of the course's location on the coast, temperatures almost never drop to the point of freezing and snow, so the course is open year-round. Head out in the summer for absolutely crystal clear blue-sky days or make a play for autumn and experience the mild temperatures and foggy mists spilling out from the edge of the forests. It's a truly beautiful and remarkable experience that every golf-lover should enjoy at least once in his or her life.
With outdoor courts set against a backdrop of spruce forest and three indoor Plexipave courts with state-of-the-art lighting, you'll be able to get your game on no matter the weather. If you're coming with a group of tennis-pros, "[Salishan's] dedicated tennis staff will build a personalized tennis getaway for your group, or take lessons with [their] U.S.P.T.A – certified tennis pro, Lee Boles."
Find yourself among the trees at Salishan's newest addition, the Aerial park. Featuring 15 elevated platforms with 21 non-linear, choose your own adventure connections between them, this combination climbing and ropes course is two hours of pure Pacific Northwest fun. Great for anyone eight years or older, adult and kids alike will be stunned by breathtaking vistas and close-up canopy views. What's better, it's only $59 per person. That's a steal for two hours of pure outdoor entertainment.
Yes, while at Salishan you can take advantage of its location in Oregon, the craft beer capital of the world, and go on a weekend Brew & View Tour. The three-hour tour changes venues often, but when we went, we visited Beachcrest Brewing Company (noted above) and another in the area – The Horn Public House & Depoe Bay Brewing Company in Depoe Bay, Oregon. From bold saisons to session sippers to over the top IPAs, we tasted multiple beers from both breweries and in-between visited scenic viewpoints and vistas whose beauty was only surpassed by our alcohol buzz (thankfully, Salishan does all the designated driving). Viewpoints for this tour included Otter Crest, Cape Foulweather, and Devil's Punchbowl. Along the way, we saw seals, seabirds, and had we gone a few months later, mostly likely migrating whales.
Visit
To visit Salishan, fly into Portland, Oregon, and drive to the coastal town of Gleneden Beach where Salishan is located. Feel free to bring Fido, since the resort is more than dog-friendly (it offers a 'Yappy Hour' for dog owners to connect over treats). Families, singles, and couples are also more than welcome.
For more places to stay in the Pacific Northwest, pay a visit to the big city of Seattle, check out our guide to Bend, Oregon, a secret outdoor sport paradise, go mushroom hunting at The Stephanie Inn, or do a pub crawl through a little town called Seaside.