Adventure junkies already know about it. It's the birthplace of bungy (yanks call it 'bungee'), after all, and hosts of other crazy heart-stopping activities. But Queenstown, New Zealand, offers a lot more than an adrenaline rush. The bay town on Lake Wakatipu boasts great food and wine, good hiking and a wealth of fantastic scenery.
Play
Bike
Ride up to the top of Bob's Peak, which is adventure central in Queenstown. The bike path is busy but offers a wealth of great track. If you're still in the mood for adventure, opt for zip lining via Zip Trek Eco Tours. The expert guides will take you along six lines of various lengths and steepness and explain everyone's duty to preserve the natural beauty of the forest and fauna.
Hike
Take a hike to Ben Lomond. The track is fairly easy, even for novice hikers and the views are spectacular. Head back to Bob's Peak. The gondola is tempting but you've already been hiking so head down the mountain and watch the Douglas Firs give way to Mountain Beech.
Fly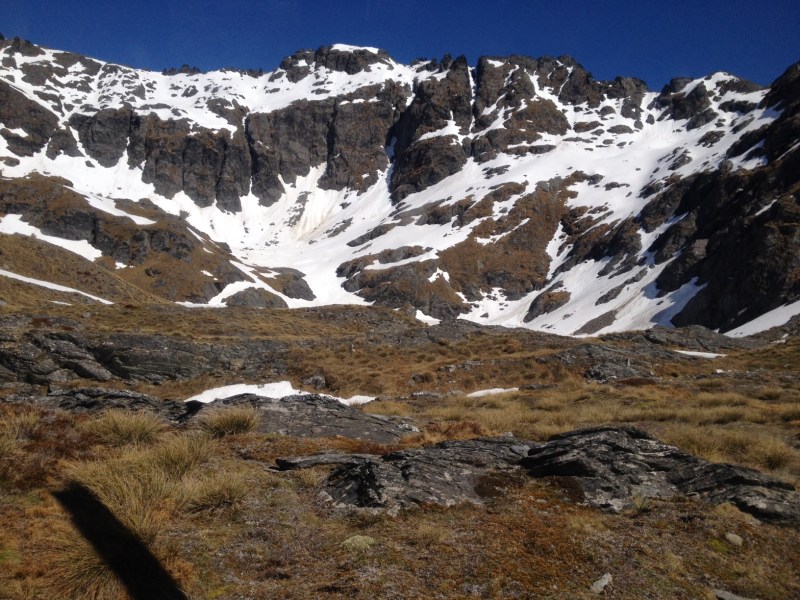 Set a course for adventure. Start your day with a flight via Heli Tours to Lake Isabelle, high in the Remarkables Mountains. Owned by locals Paul and Katherine Mitchell, the Heli Tours pilot will take you on a breathtaking ride around Queenstown and Lake Wakatipu and drop you off at the peak for some awe-inspiring pics.
Shoot
You're back on terra firma and you want to do something more hands on. Try clay target shooting with Break One. If you've never used a Beretta 12 gauge shot gun, here's your chance. Expert guides lead you through the targets.
Boat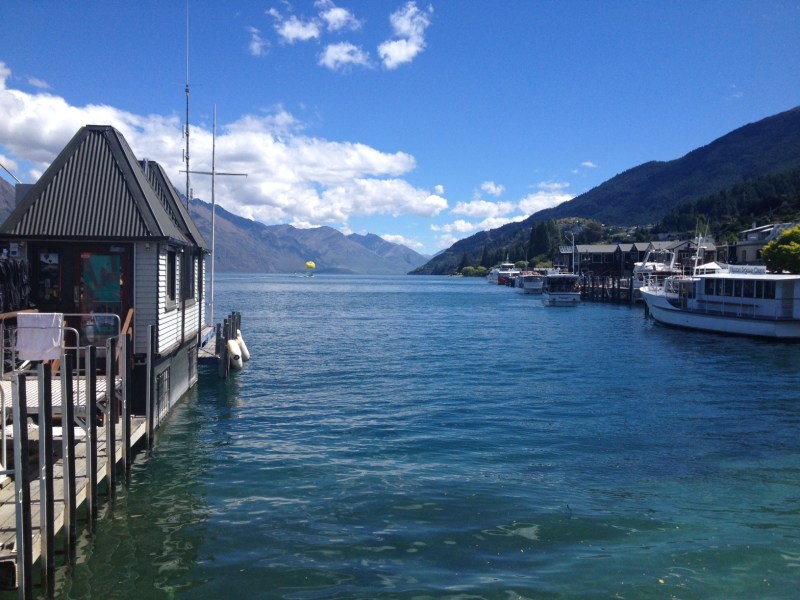 Now, your adrenaline is pumping. Head back to town and hop on the Hydro Attack. A Queenstown exclusive, guests are placed inside what the outfitters call a cross between "a fighter jet and a torpedo." But yeah, it looks like a shark, a behemoth of a shark. You'll fly through the lake at 50 mph, diving under the water one minute and rocketing 18 feet in the air the next. What a rush.
Eat & Drink
For lunch we enjoy a nosh at local favorite, Rata, run by Michelin-starred chef Josh Emett. The small plates are phenomenal as is the service and wine list.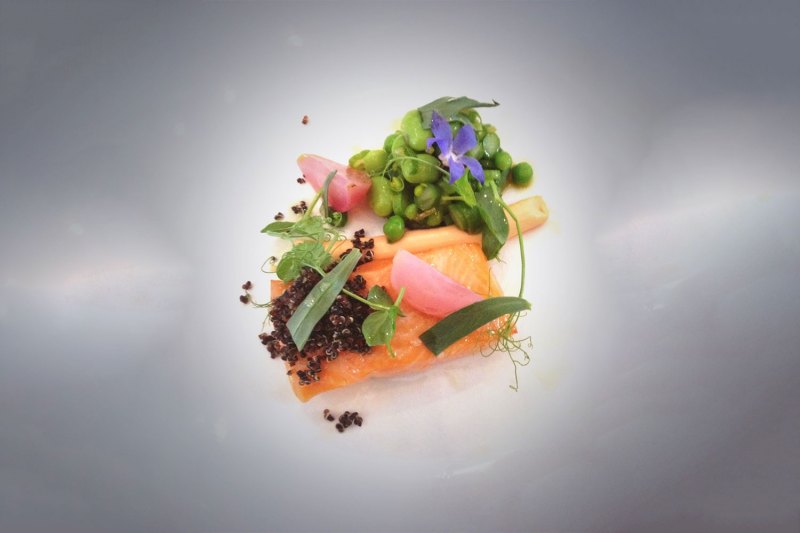 After an action-packed day two it's time to sit back and sip the wine. Hire a Blackzqn driver to chauffeur you to wineries in Central Otago, one of New Zealand's premier wine-growing regions. You'll be squired around in a Mercedes, Audi or Range Rover to taste wines that have won prestigious gold medals at the Air New Zealand Wine Awards. Start your day off at Mount Edward, a small winery in Gibbston, that makes the best Riesling in the country. Stop off for lunch at beautiful Carrick in Bannockburn. Head to Akarua, also in Bannockburn, for exceptional Pinot Noir (ask nicely to taste the award-winning Siren. It's not on the tasting menu). Take the beaten track—literally—to Chard Farm for some Pinot Gris and Gewurztraminer. Finish your day at Amisfield Winery & Bistro on Lake Hayes, one of the prettiest spots in the entire region. The rosé is a delight as is the dinner.
Sleep
Check into The Rees Hotel, named after William G. Rees, who founded Queenstown in 1860. The five-star hotel has 60 rooms and 90 one- to three-bedroom apartments. Opt for the lake view rooms. Sigh in contentment as you relax on your queen-size bed, watching the sunset over the mountains. Rooms are fashioned in neutral shades with push-button window shades, small patios and full baths with separate showers and jetted tubs. Rent a mountain bike at the front desk and take it for a spin.
Getting there
Air New Zealand offers daily non-stops from Los Angeles and San Francisco as well as Vancouver, British Columbia to Auckland International. From Auckland, guests have a choice of twice daily connections to Queenstown.