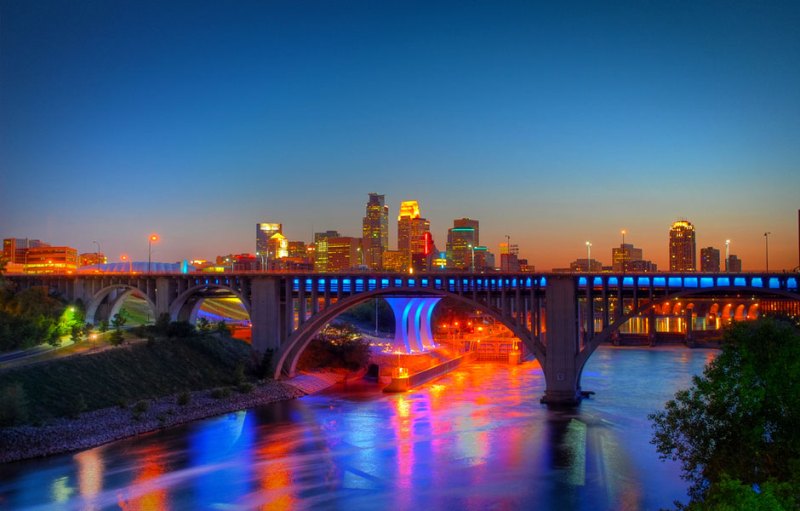 The United States is much more than just the East and West Coast. Numerous cities and towns in the middle of the country, what have become to be known as "secondary cities," offer as much culture and diversion as those behemoths on the Atlantic and Pacific Oceans.
One such metropolis that has come into its own thanks to a vibrant art and food scene is Minneapolis. This midwestern jewel has it all: great eateries, funky hotels, a lovely waterfront, and museums to while away the ours. Here are our picks of what to do in town.
PLAY
Minneapolis is home to a variety of art museums that boast plenty of awe-inspiring works. The Walker Art Center features contemporary art, from pop art to metal sculptures. Liz Deschenes' mirrored photograms shouldn't be missed and you'll want to spend a day relaxing at the Minneapolis Sculpture Garden behind the museum. The Minneapolis Institute of Arts highlights Asian art as well as European paintings and textiles and the Weisman Art Museum at the University of Minnesota is a work of art on its own.
Minnesota is the land of a 10,000 lakes and Minneapolis offers several, connected by a chain of walkways so you can hop, skip and jump from one to the other. Lake Calhoun is the most popular due to its skyline views and numerous activities such as paddle boarding and archery. Lake Harriet is a favorite for its golden sand and summer concerts and Lake of the Isles is a mecca for hockey players and ice skaters in the winter.
If sports is your religion, Minneapolis will keep you faithful thanks to its multitude of sporting venues. Summertime means heading to Target Field for a baseball game. Although the Minnesota Twins may not be at the top of the Central Division, the stadium is one of the better newer ballparks. The open-air venue is perfect on a balmy summer night, allowing for easy socializing and many a spot to take in the game. If you're hungry, might we suggest a Mill City Grill cheesesteak washed down with a pint of Goose Island IPA? You're welcome.
EAT & DRINK
Minneapolis offers a wealth of great dining options, from The Bachelor Farmer to Nighthawks, but none so much as James Beard Winner Spoon and Stable. Under the watchful eye and hands of Chef Gavin Kaysen, this restaurant, housed in a former horse stable, crafts simple yet delicious cuisine. There's no pretension here, no highfaluting mumbo jumbo. Just great food in a welcoming setting. The menu is separated into five sections, from garden to land and sea. Start with the bison tartare, flavored with just the right amount of cilantro, and end with grilled Colorado lamb accompanied by a crispy fava bean fritter on the side. Wash it all down with a delicious Clover Club cocktail (rosewater, gin, berry syrup, and egg whites).
STAY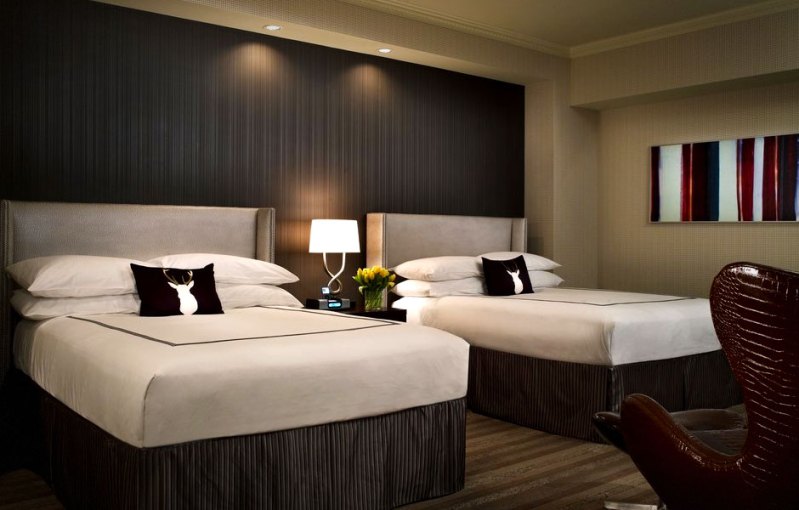 Urban and eminently chic, Minneapolis hotels have come a long way in recent years. The downtown and North Loop skylines are filled with funky and fun places to stay. Head to The Grand Hotel Minneapolis, with its 140 rooms and suites offering clean lines and designer furnishings that put your mind at ease the minute you walk through the door. Savor a glass of wine at the nightly wine reception or rent a bike at reception to explore the city. End the day getting pampered at the LifeSpa.