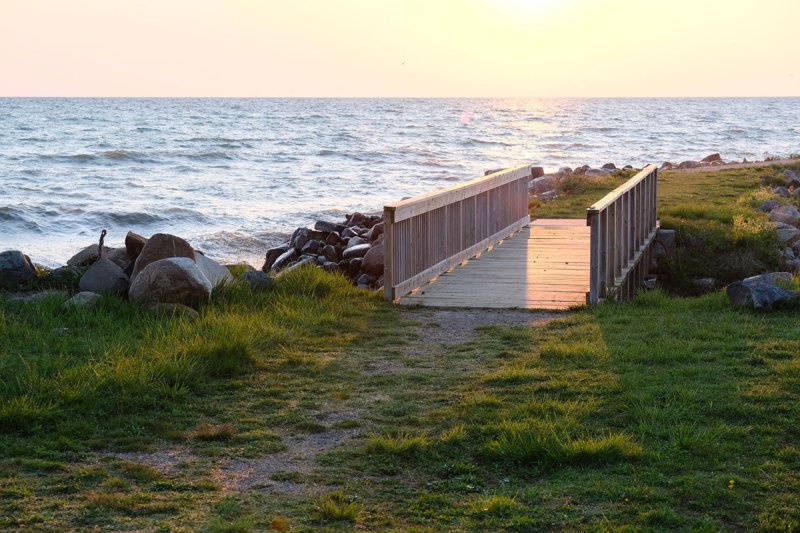 When looking for a place to get away for Labor Day, or a weekend this fall, Harbor Country, on the shores of Lake Michigan, might have all of what you were, or weren't, looking for, in a get away.
Tucked along the Eastern shore of Lake Michigan, less than 90 minutes from Chicago's loop, is Harbor Country. Get there by car, or jump on Amtrak ($18 each way for the stop in New Buffalo), and you will be steps away from the best beaches in Michigan. Added bonus: It is entirely possible to get by without a car while there.
SHOP
Third Coast Surf Shop – Yes, the Third Coast is correct. For the ultimate in spreading the surf lifestyle to the Great Lakes, it carries skate and surf apparel and accessories. Rentals are their specialty. They teach SUP, SUP means Stand Up Paddleboarding, and tweet the surf/lake conditions (@ThirdCoastSurf).
Hearthwoods– All the handmade items are made from reclaimed wood. Be it barns, discarded trees or old buildings, Andrew Brown left his corporate advertising job in New York, and returned, literally, to the woods of Michigan. Making everything from frames to beds, and of course, the best outdoor furniture, check out his studio and nab something to take home. Their specialty is custom orders, so stay a while and get crafty.
EAT & DRINK
Timothy's -Located in the Gordon Beach Inn, in Union Pier, this fine eatery is known for their seafood. Tim Sizer has curated a menu, from wines to opening dishes, to an array of entrees, and local sourced desserts. Renowned for their Coconut Macadamia Nut Crusted Grouper and their Fresh Michigan Fruit Crisp, both are something not to be missed.
Redamak's-Known as "The Hamburger That Made New Buffalo Famous" is a must for so many locals and visitors alike. Ok, not just hamburgers, but the French fried veggies, are not to be over looked. Closed in the winter (this year they close on October 27th), this burger emporium is one of the ultimate summer musts!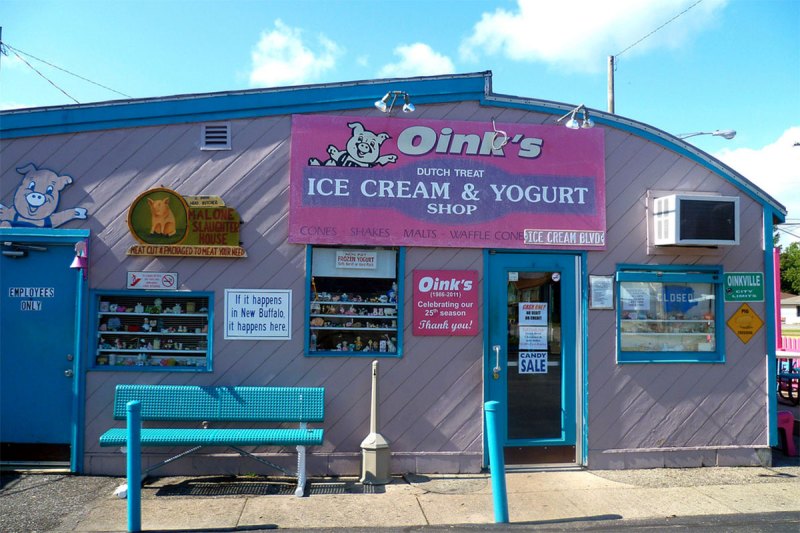 Oink's-The ultimate in ice cream. Yes, the line can be long, but that just means everyone knows just how good it really is. When over 40 unique flavors is what you had in mind, like Moose Tracks and Grasshopper, it's only a scoop away.
Greenbush Brewing Co. – They began producing handcrafted artisanal beers in 2012 in this former laundromat. With their location in Sawyer, MI, the northern edge of Harbor Country, it is easy to see why this is a pull-up-to-the-bar for some suds kind of place. Try their Red Bud, a copper wheat ale and the house smoked beef brisket sandwich. The perfect pint and bite.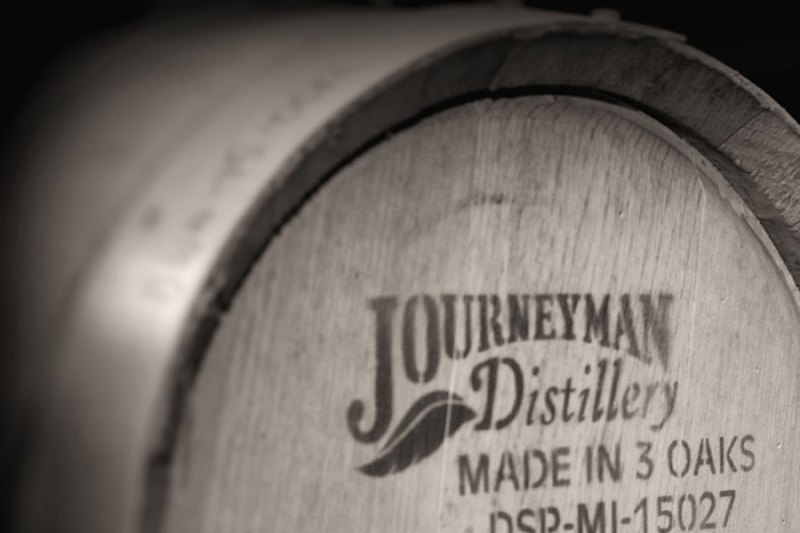 Journeyman Distillery – Located in the historic EK Warren Featherbone Corset Factory in Three Oaks, MI, this is one of the few certified organic distilleries in the country. They make a variety of whiskey, vodka, gin and rum. Grab up some of their food too, all locally sourced and preservative free. Don't miss the Butcher's Bloody, served with a meat stick from the iconic Driers. Pair that with their Pulled Pork Slider. EK Warren was a staunch prohibitionist, so we bet he'd love the distillery!
SLEEP
Harbor Grand – A luxury property with amazing touches. A truly incredible assortment of rooms from which to choose, each one offers Ben & Jerry's for room service, anytime, day or night, in your favorite flavors. Just tell them the number of spoons, perfect for the late night hunger pang.
Lake Country Inn– This nine room bed & breakfast is very modern and luxe. Boasting Ralph Lauren linens, and spacious rooms, this inn is a block away from the train station. Quiet and inviting, children are not allowed.