Located a mere two hours from Los Angeles, Palm Springs is a desert oasis that's perfect for a weekend away. It's the kind of place you could see The Jetsons putting down roots, a mid-century modern paradise that's equal parts vintage and futuristic. You should definitely stay as long as possible, but if you only have 24 hours, you can still get the best of this unique California city if you plan accordingly. To help you out, we did the research and planned the perfect one-day itinerary for anyone who wants to explore this city on a time budget.
Eat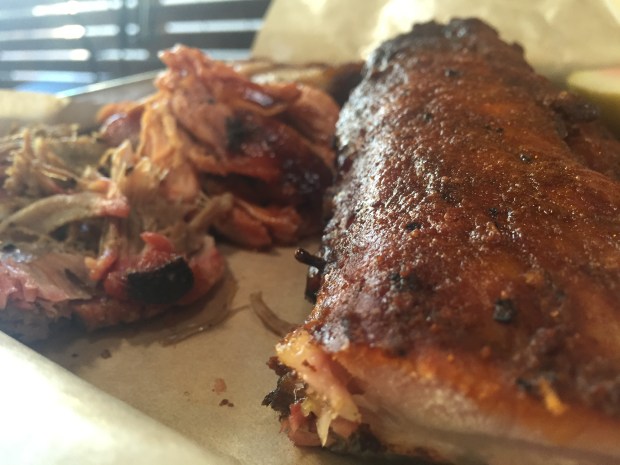 Smoke Tree BBQ Bar & Grill
Our mouths start watering just thinking about Smoke Tree. Sure, they serve the best burnt ends we've ever tasted, but everything else they do is on point too. We suggest taking some friends and trying as many of their low and slow house-smoked meats as possible. Make sure you try some sausage, pork ribs, brisket, smoked chicken and pulled pork. Save room for Smoke Tree's amazing sides like BBQ beans and creamed corn to cut all that meaty goodness. This BBQ is so good, you'll want to eat the leftovers for breakfast the next day (which we did).
Mr. Lyons
This steakhouse perfectly melds classic and modern. The black and white marble dining room evokes the old Hollywood glamour Palm Springs is famous for while the conscientious menu puts small, local farms first. It has all the delicious dishes you'd expect from a traditional steakhouse — think meat like prime rib, bone-in ribeye and beef wellington with classic sides like an iceberg wedge salad and potato gratin — with some added specialties like matzo ball soup and foie gras pâté.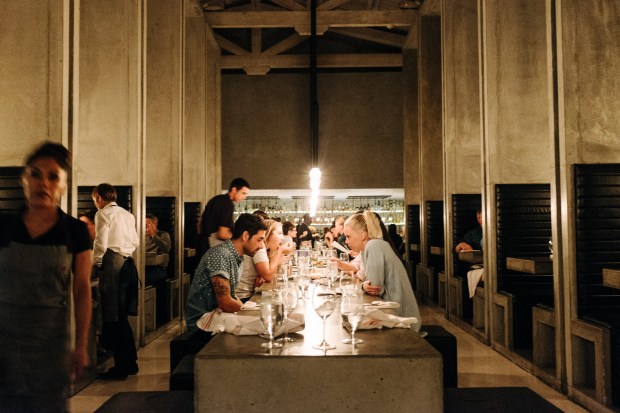 Workshop Kitchen + Bar
This stunning space won the James Beard Award for Outstanding Restaurant Design this year, and you'll see why it's so deserving of the prestigious honor the second you step inside. As you enter through the sprawling outdoor patio, you'll see a 100-year-old Spanish Colonial barn with cathedral ceilings that was given modern inserts like tall cement booths and thin industrial hanging lamps. Sit at the bar and watch the talented mixologists make everything from a French 75 to the M-80 (tequila reposado, mezcal, fresh lime and ginger juices, simple syrup and grapefruit oils). The food menu doesn't disappoint either, offering small but mighty plates — like roasted heirloom carrots and pork cheek fries — and dishes like mesquite-grilled duck breast and Jidori chicken diabolo for bigger appetites.
Pinocchio
Stop by this casual spot to dine al fresco, especially great if you need a quick, tasty meal for breakfast or lunch. They serve up everything from three-egg omelets to crab cake and lox Benedict, best washed down with $3.95 bottomless champagne. Later in the day, enjoy classic fare like a club sandwich, pastrami Reuben and a whole slew of burgers, including the martini special that comes complete with the cocktail.
Related: Micro Guide: Playa Negra, Guanacaste, Costa Rica
Drink
Bootlegger Tiki
Located in the same space as the original Don the Beachcomber restaurant, Bootlegger Tiki is all about good friends and delicious craft cocktails. They mix classics like zombies and mai tais with creative originals like the flaming Cuba Kula Donn Beach 1935 and Lee Morgan, served in a skull glass. They have snacks too, if you're feeling a little peckish after one too many paper umbrellas.
Stay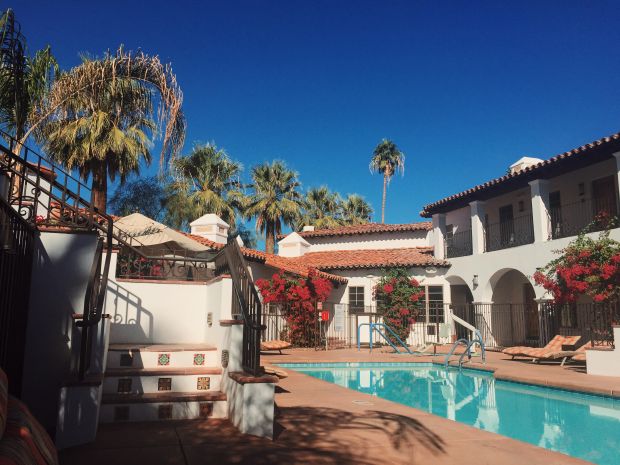 Triada Palm Springs
It's rumored Liz Taylor's ghost haunts this luxurious property – does it get any more fabulous than that? Housed in a stunning Spanish hacienda, each of the 56 guest rooms in the Triada has a unique touch, furnished with bold, lively designs and accommodations so comfortable, you may never want to leave. Surrounded by lush courtyards and the San Jacinto mountains, catch gorgeous views from your private patio or a poolside cabana. If you nab one of the amazing suites with a full kitchen, you can make yourself a snack, order room service or settle in at their restaurant Iluminara for a fresh farm-to-table meal. Marble bathrooms, 42" flat screens and high-speed wifi round out the Triada's features to give every guest a luxuriously modern stay.
See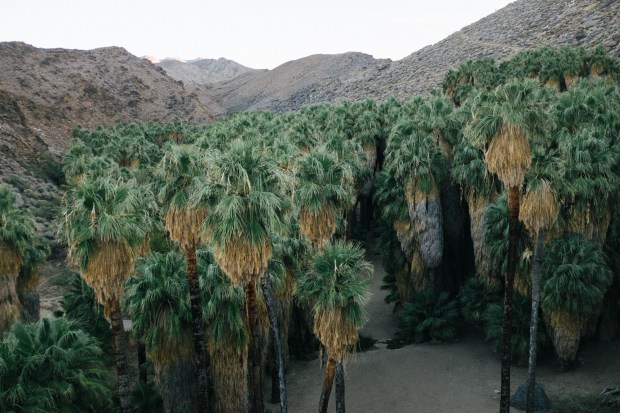 Indian Canyons
With more than 100 miles of hiking trails, streams, waterfalls and the largest indigenous palm sanctuary in the country, there is no better place to discover the desert's wonders than the Indian Canyons. If you can, go on a ranger-led hike (we had Chris Castro and he gave us a fantastic tour) because you'll get a deeper understanding of the history and ecosystems of the surrounding environment while you work off all that delicious food you just ate. Choose between the Palm, Andreas and Murray Canyons or hike all three to get the full experience.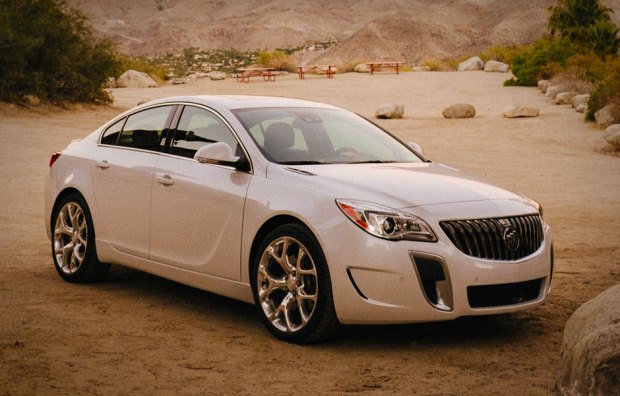 Thank you to GM for the for the sweet ride, a Buick Regal GS we drove on our journey from LA to Palm Springs and back again. Equipped with a 4G wi-fi hotspot, Apple Car Play and a heated steering wheel (it's the little things that count), say hello to the perfect car for every adventure.
Original photography by Max Schwartz
For more information on your Palm Springs stay, check out visitpalmsprings.com.
Editors' Recommendations