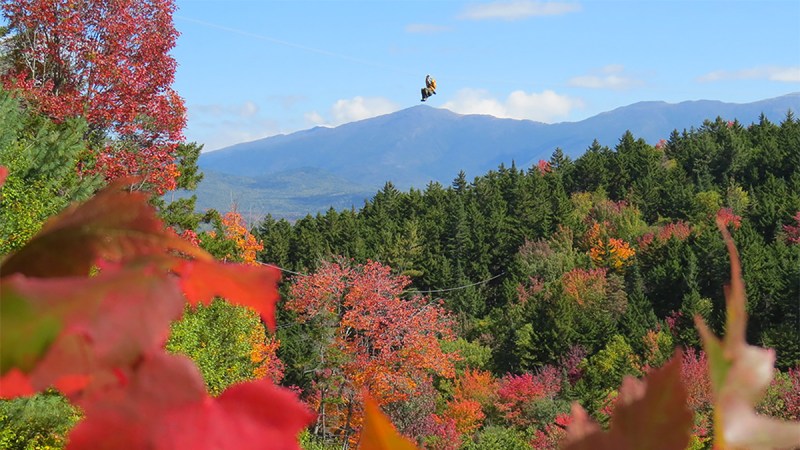 "Leaf-peeping" might be enough to get your Nana's blood pressure up, but it's hardly bold by most travelers' standards. Mix things up this year with these three alternative and surprisingly adventurous fall foliage tours in New England.
Take to the Sky in Stowe (Vermont)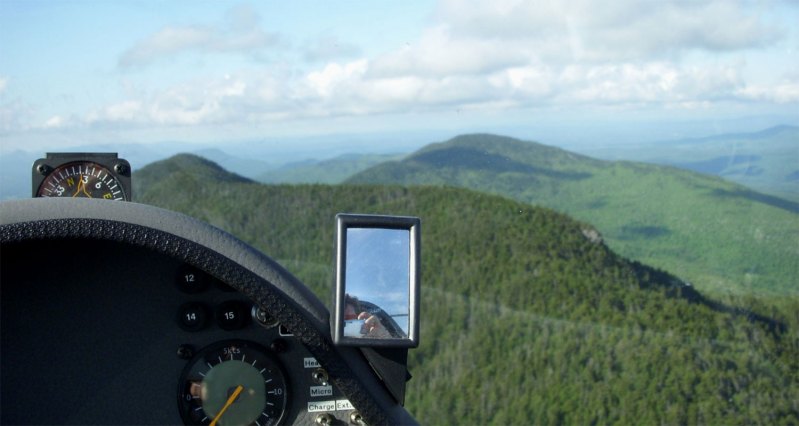 Gliders guarantee all the fun of flying in a tiny prop plane without the pesky engine. Stowe Soaring offers scenic aerial tours of northern Vermont in purpose-built gliders that are similar to most small Cessnas. However, their exaggerated wing-length and ultra-light bodies guarantee a smoother flight than almost any other aircraft. The baseline for every ride is calm and quiet — ideal for fall foliage viewing. Pilots can also turn the ride into a heart-stopping experience full of drops, dips, and acrobatic maneuvers. Even first-time riders can take a turn at navigating the craft.
Zip Through the Trees at Bretton Woods (New Hampshire)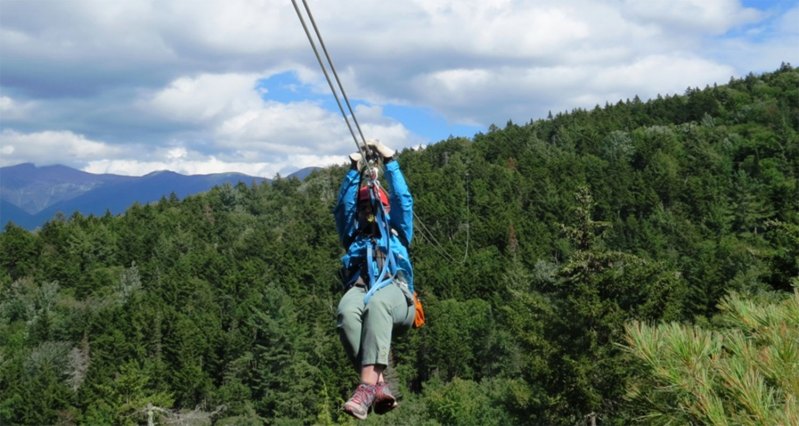 It's all well and good to look out at the pretty leaves from the highway or a slowly meandering train, but zipping through the changing foliage is infinitely more interesting. The Canopy Tour at Bretton Woods is one of New England's longest experiences of its kind, featuring nine ziplines ranging from 120 to 830 feet in length. The three-hour tour also explores 16 tree platforms, two sky bridges, and three repels. Riders hit top speeds of 30 mph and heights of 165 feet among towering stands of beautiful, old-growth hemlock trees. Tours also include a free ride on the Williwaw Racing Zip, which allows zipliners to race side-by-side on an 800-foot line.
"Fall" Into the Foliage with Skydive New England (Maine)
If ziplining and gliding just aren't disco enough for you, Skydive New England offers skydiving jumps every fall (Get it?). The Maine-based outfit (about an hour outside of Portland) gives first-timers the opportunity to take the plunge with a tandem instructor who guides you every step of the way. If it's your virgin flight, it helps to know the company's been in business for more than 30 years, so the instructors know what they're doing. Those same teachers can also guide amateurs on their path to become United States Parachute Association-licensed skydivers. The 200-acre private resort is complete with its own airport and aircraft, dizzying array of rental gear, and on-site lodging to boot. It's possible to schedule a week-long skydiving vacation without ever leaving the property!