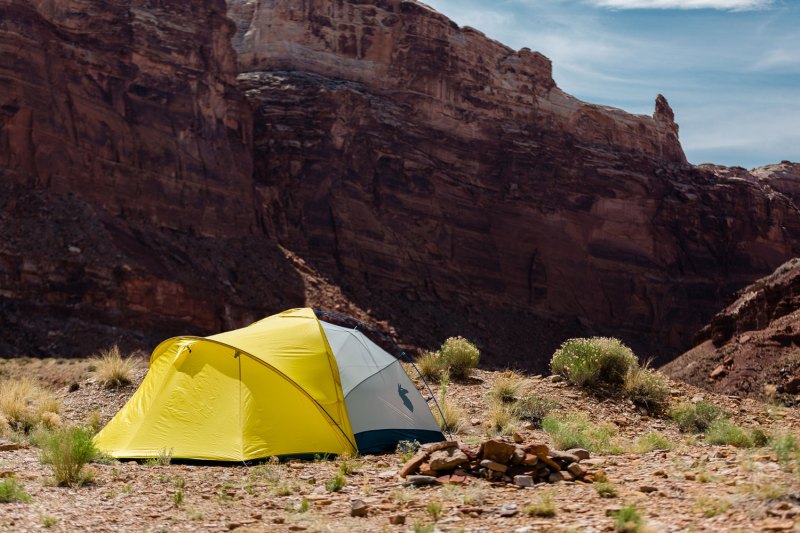 Picking a tent out for your summer camping adventures can be a hard (and very expensive) decision. Do you go with an ultralight backpacking tent to save on weight? While it's a great option for serious hikers, the average car camper will be seriously cramped. Likewise, you're probably not going to pack that fifteen pound 4-man tent into your high alpine fishing camp if you don't absolutely have to.
The compromise of weight and space is a constant fact for serious campers, until now. We got a sneak peak of Cotopaxi's latest secret project while visiting their Salt Lake City headquarters earlier in May. The Inti tent is unlike any other backcountry shelter we've ever seen – expandable for extra space when you need it, lightweight and ultra packable when you don't.
Related: 6 Best Tents of 2016 | Kifari Tipi
The Inti benefits from Cotopaxi's unique design philosophy. Because they are a smaller, more nimble team, the product developers at Cotopaxi can explore ideas about apparel and camping gear that don't fit the typical mold. Having their entire small operation based together in Salt Lake also allows them to get some serious prototype testing done after hours – they are literally minutes away from eleven thousand foot peaks and hundreds of miles of trails.
Starting with a 2-man base, the Inti tent is a true backpacking powerhouse. The tent and rainfly come in under five pounds. Split up the body, poles, and fly with a partner for a little weight savings and you've got a bombproof shelter for a weeklong wilderness excursion. However, You can also order the Inti's unique Alcove. It docks to the main body to add additional floor space when you need to store extra gear, smelly dogs, or a couple extra friends. It adds two and half pounds to the total weight, and can also be pitched alone as an ultralight clamshell shelter. That would be our choice for hot weather desert camping. All together, the tent-alcove system packs in nearly seventy square feet of space so you can sleep four people comfortably. By splitting it apart, you can distribute the tent through your whole group when backpacking or easily pack it in the car to bring along some extra space to spread out.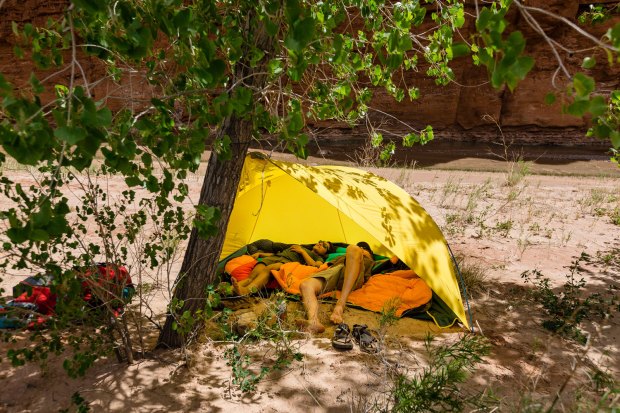 The Cotopaxi Inti launched on Indiegogo today. The first production run will ship in late July. At $325 for the whole system (almost a 50% discount from expected retail price), you'll have a lightweight 2-man tent, 4-man car camping gear house, and an ultralight shelter for long distance hauls. If you're looking for the perfect multi-role backcountry shelter, you just found the perfect option.

Editors' Recommendations