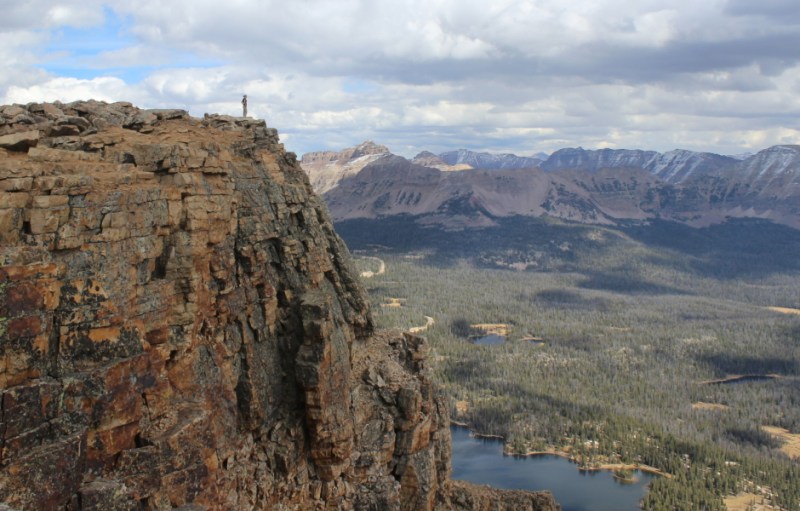 The first serious storms of this winter season are on the ground (sorry, Buffalo), but that shouldn't keep you off the trail. Sure, it might be below freezing and your favorite trail is completely iced over and deserted. That means you'll have the best spots on the mountain all to yourself, that is, if you know how to build your hiking kit up for the winter. A winter summit day gear list can easily start looking like you're packing for a trek to Everest instead of a quick jaunt in the woods, so we've done the serious leg work and helped you pick out the best trekking gear for cold weather trips above the the treeline.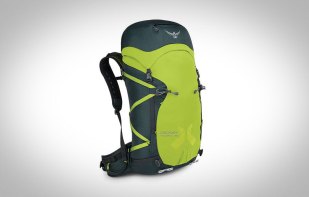 Our favorite four-season pack is the Osprey Mutant 38. Redesigned for this winter, this formidable gear hauler is just as at home hauling ice axes and rope up Rainier as it is navigating the twisting canyons of Zion National Park. Specific alpine climbing features like water and snow shedding outer material, a stowable helmet carry system, A-frame ski carry, and climbing harness compatible suspension make for the perfect formula for bagging peaks in the snow. Using the side compression we've dialed it down for light day use, and even hauled ski and camera gear on serious ski-mountaineering routes. To sum it up in a single word, the Mutant is flawless.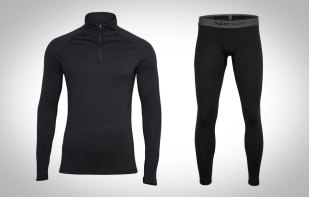 Comfort on the trail starts from your skin out. When the mercury drops your favorite flannel might not cut it, especially when you're hauling a big pack in heavy winds. We got a sneak peak at Super.Natural's new line of merino baselayers earlier this year, and after beating on them for a few months this fall, we're very impressed with how they've held up to a few hundred miles of trail abuse. The merino-polyester-lycra blend imparts the benefits of wool – anti stench and wicking – with the best in class durability from a synthetic. With a pair of these on, any worries about cold and wet will be banished instantly. They recently launched their fall collection in the US, so be on the lookout for them to hit retailers soon.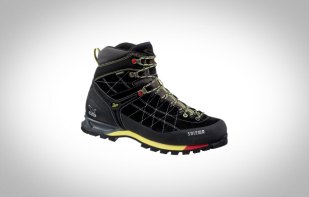 A good pair of boots is a serious investment, and the right boots may just save you life on icy winter trails. We've been keeping track of Salewa since their first foray into the American markets in early 2010. Their hiking and approach shoes are among the best, and their flagship trekking boot, the Gore-Tex Mountain Trainer is as close to a work of art as a boot can get. Salewa's 3F Evo fit system locks your ankle and heel into place, ensuring a blister free day. Trust us on this one – we have put a few pairs to the test canyoneering and trekking and they are simply the most comfortable boots on the market. The Gore-Tex liner and climbing shoe lace system round out the comfort features of this superb all weather boot.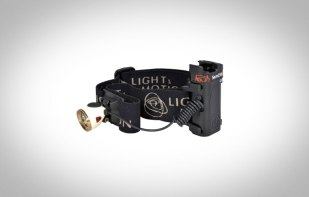 Hiking in winter usually means you're starting and finishing in the dark. We spotted the Light and Motion Solite 250 EX on a couple of mountain bikes in Vail, CO earlier this year and after getting blinded by their 250 lumen output (seriously, think car high beams) it was an easy decision to pick one up. With detachable headlamp straps, bike mounts, and as a standalone system, it is the most versatile flashlight we've ever used and now sits ready to go in our packs all year round.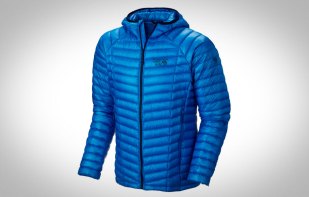 Nasty weather can blow in blindingly fast when you're on the trail. You've got to be prepared with an extra layer or two to keep out the worst of it. The Mountain Hardwear Ghost Whisperer Hoody is as good as it gets for warmth, packability, and weight when you're on the trail. The proprietary ghost whisperer fabric is impervious to leaking down like so many other jackets, and also easily sheds light rain. Water repellent, 800-fill down rounds it out, making the Ghost Whisperer the lightest puffy jacket you'll ever own, and probably the last you'll ever need.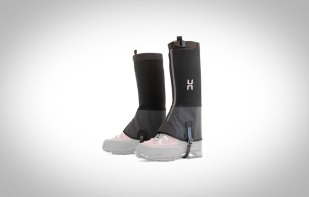 Deep snow is the bane of most hikers, and that dreaded moment when you sink hip deep and fill your boot with snow is a day ruiner. A decent pair of gaiters adds an extra layer of protection by sealing out the weather at your most vulnerable point – the seam of boot and pants. Our favorite? The Hillsound Equipment Super Armadillo Nano. It's built from Schoeller C-Change fabric, making it ultra breathable, yet easily sheds water, ice, and grime for hours on end. We especially liked that it sat over the calf and had burly buckles holding it up, combating gravity and pockets of deep snow with ease.