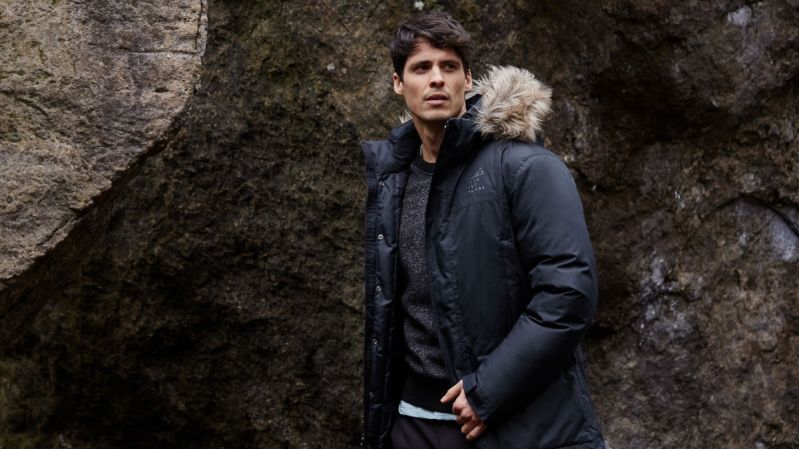 In the outdoor gear industry, the words "tough," "strong," and "durable" can be thrown around with reckless abandon. Most of the time, the clothes, tents, etc. don't live up to those adjectives, falling apart after just one season's use.
When Jamie Clarke — a guy who has conquered the Seven Summits and climbed Mt. Everest twice — puts his name of a line of new gear, those same words come to mind. But this time, there's some serious merit behind it all.
Clarke has combined his 14 years of experience running a brick-and-mortar store with countless mind-boggling adventures to create Live Out There, a brand that's built to the specifications of extreme expeditions and, thanks to a direct-to-consumer model is more affordable than many of the leading companies out there.
"Our mission is to get more people outdoors," Clarke says. "As a kid, I remember not having access to great gear because it was so expensive, and I was resentful for that."
Along with a couple of business partners, he studied the old retail model (which he notes he was a part of) and discovered where costs could be reduced. It led him to China, where he found two factories that could build men's and women's jackets, vest, and parkas to his demanding specifications. Live Out There's first releases were tested in the varied, rough climate and terrain near Clarke's home in Calgary, Canada.
"It had to be good enough that I could use it on any trip or recommend it for an expedition," he says.
The result is a five-piece collection that starts with three different down pieces and ends with a full-scale parka. We're personal fans of the Denali Down Hooded Jacket (pictured above); It's water-resistant, has an adjustable hood, is fully packable, and, at $170, is almost $100 less than its nearest competitor. The Joffre Synthetic Insulator is also a steal at $130. It's the ideal mid-layer for higher intensity workouts on cold days.
Beyond focusing on the quality of the lineup, Clarke made a personal point to offer as much transparency in the creation and selling process as possible. Live Out There's site details the cost, origin, profit margin, and other relevant details of each piece.
Clarke hopes to use this open-book strategy to move the entire outdoor industry forward. A lifetime of collaboration, community, and continuity — both in retail and on the mountain — is an ethos behind Live Out There, and it's one that will take it to the top levels of the market.
"We've always been passionate about gear," he says. "When your life depends on it, you get motivated."