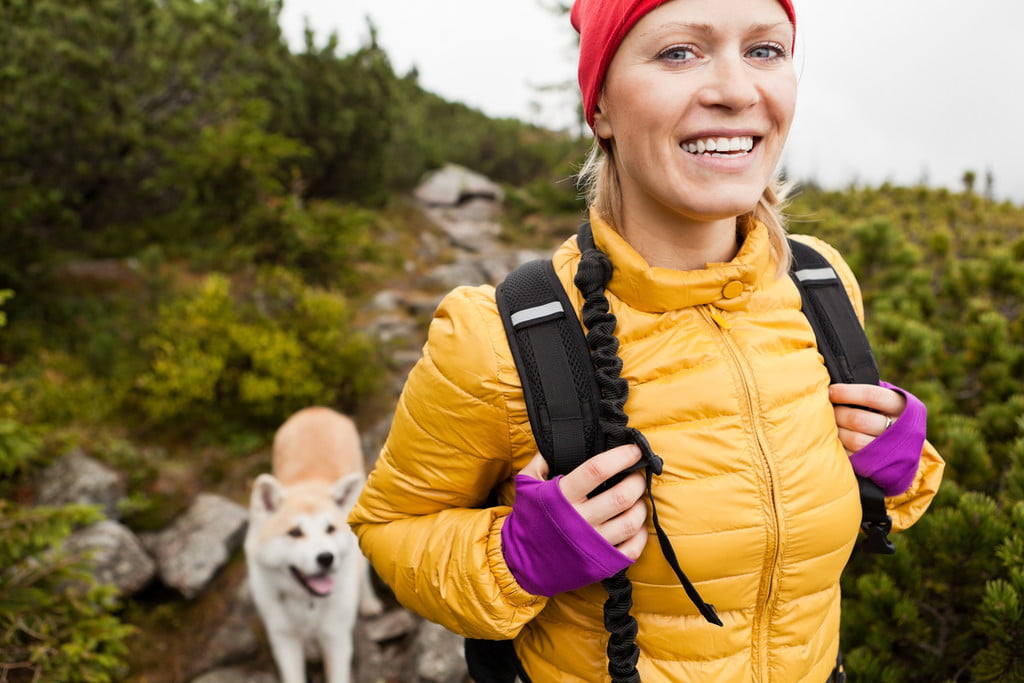 Cell phones make life easy with a superabundance of functionality. Most of us would be lost without them. But this robust functionality was built for general use in civilization. Anyone who spends a significant amount of time in remote areas knows that phones do have limitations. If you've been relying on your phone for navigation on backcountry hiking trips, you may have experienced signal drops, position inaccuracy, battery life issues, or various types of damage to the phone. A dedicated GPS device would be a far superior solution.
A hiking tracking device is better than a smartphone
A hiking GPS tracker is uniquely designed for life in the outdoors. They are ruggedly built to be weatherproof, highly impact resistant, and easy to manipulate. Power is less of an issue because the batteries can be replaced in the field. Because they only need a satellite signal to operate, and not a cell signal, they are far more reliable in remote places. Plus they offer additional features to help plan and analyze trips, along with numerous additional advanced features specifically for outdoor use.
On the other hand, in order to perform navigational functions, a cell phone must constantly run apps, which quickly drains the battery. Heat, cold, humidity, and precipitation place additional stress on phones. And, if it slips from a sweaty hand onto a rock or into a puddle, the phone will end up useless. Accessories like rugged phone cases and portable charging systems can help mitigate some of these shortcomings, but this requires more gear and more weight.
What does a GPS unit do
A purpose built GPS unit is capable of precisely displaying your position anywhere on earth. As you walk, it can track your route, making it a cinch to exactly backtrack to the car or another previous point on the path. It easily provides point to point navigation, records and displays trip data, and can sync with your computer for trip planning, analysis, management. and more. Whether you are still at home planning the hike, traveling your planned route, altering your course on a whim, or saving key locations to revisit at a later date, a GPS unit can do it.
And, taking their cue from the smartphone trend, GPS makers continue developing intelligent outdoor capabilities beyond navigation. Current models include such advanced features such as wireless data transfer capability, pre-installed maps and trip planning software, geocaching capabilities, two-way radio, digital camera, and more.
How to choose a handheld GPS unit
GPS became publicly available in 1994. Nearly 30 years later, there is no shortage of devices to choose from. Here's a quick breakdown of how you can sort through the noise and narrow your choices.
Battery life
For mostly day hikes, virtually any handheld GPS unit will do, since they all provide at least 10 hours of runtime. But for weekends or extended backpacking trips, battery life takes on greater significance. If your trips are limited to weekends, 20 hours of runtime will be enough to get in and out of the woods on a single charge. For longer expeditions, some units offer as much as 100 hours of battery life.
Design and construction
Size and weight are major concerns for hikers. Who wants to carry a heavy, clunky device all day? With GPS units, the balancing act among display, interface, and advanced features plays out in the physical dimensions of the device. For instance, a touchscreen GPS offers a larger screen size ratio than one with push button controls, but push buttons work while wearing gloves in cold weather. Large screens are the main contributor to weight and bulk. To solve this challenge, find your sweet spot on the weight to screen size spectrum.
Capabilities
Although the basic functions are similar from one GPS tracker to the next, look for the subtle differences. Consider map features such as topographic maps, geocaching functionality, and preloaded map packages. Preloaded and available third party trip planning software and map availability varies among brands and models as well.
Also, check out the positioning tech that is used. Although it is widely considered the most accurate, GPS is only one of several systems that rely on different satellite constellations and communication pathways. Some handheld devices interact with additional systems including GLONASS, Galileo, and others. GLONASS can boost performance in mountainous regions, while Galileo improves navigation in urban environments.
Finally, the added features could make life easier in the backcountry. Whether you want to share maps using wireless data transfer, snap geotagged pics of your favorite locations, or communicate with other groups via two-way radio, there's a GPS unit that can do it.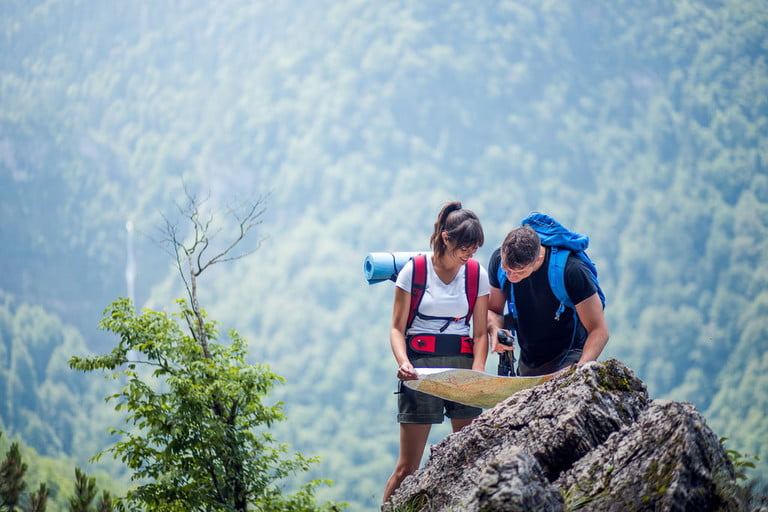 Cell phone, map, and compass still play an important backup role
Emergency communication is the best reason to continue carrying a cell phone into the wilderness. Sure, GPS units may include SOS beacons and other communication methods with the outside world, but EMS and search and rescue agencies are built to receive calls through their call centers. Simply dialing 9-1-1 is the best way to initiate a call for help, as long as you have a cell signal. And your handheld GPS will still be there to provide your location with pinpoint precision.
No matter what else you carry, be sure to bring a compass as a backup. Outdoor educators still teach map and compass skills for good reason. Any electronic technology can break down for a variety of reasons. In the end an old-fashioned, inexpensive, analog compass can still get you out of the woods if you know how to use it.
The best electronic device for wayfinding in the backcountry is a handheld GPS tracker. These devices offer powerful positioning capability along with a vast array of peripheral functionality to make navigation, trip planning, and analysis fast and convenient. Cell phones still fill an important backup role on hiking adventures, but choose GPS for rugged dependability.