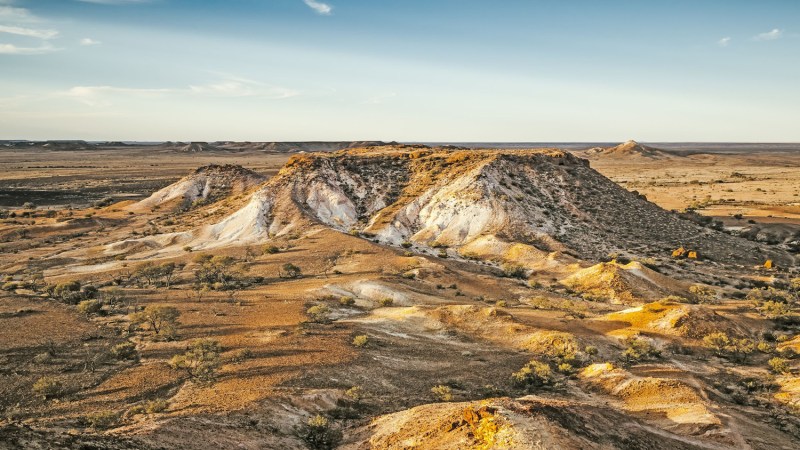 For most adventure travelers, Australia rivals Africa as the mother lode of exciting, once-in-a-lifetime outdoor opportunities. It's vast, rugged, and impossibly beautiful. But, if you can only pick four of the continent's most bucket list-worthy adventures, we suggest these.
Visit the Underground City of Coober Pedy (South Australia)
Australia gets hot. In the Outback, we're talking average daily highs north of 110°F in the shade. Which is why the South Australian mining town of Coober Pedy was built largely underground–to escape the heat. Half of its population of fewer than 1,700 lives underground and surfaces mainly to work the massive opal mines (it's the world's largest source of the gem). The town's otherworldly landscape is impossibly desolate. Trees are scarce and grass is like gold — visitors to the town's all-dirt golf course are provided "loaner" patches of grass to tee-off. It's no surprise the surrounding area was a primary shooting location for the original Mad Max Beyond Thunderdome and has since become something of a popular tourist curiosity.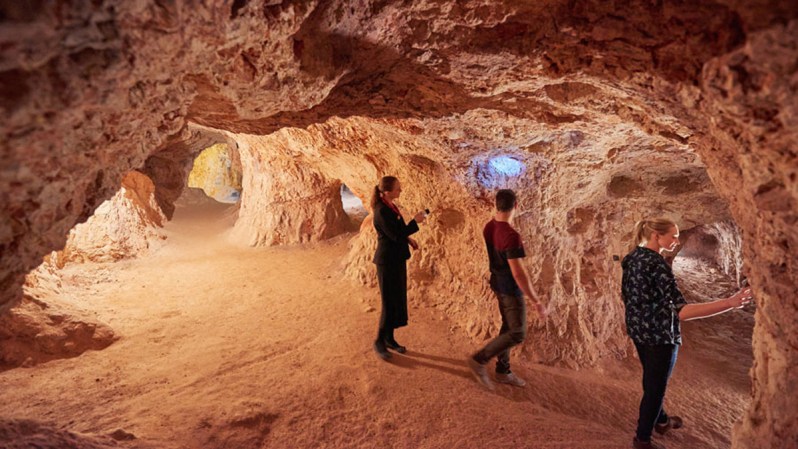 Good to know: Overnight visitors should head to The Desert Cave Hotel which offers authentic, underground, "dug-out style living," plus great tours of the Outback.
Discover the 12 Apostles on the Great Ocean Road (Victoria)
On paper, 12 Apostles are little more than "limestone stacks." But, to glimpse them in person is a truly awe-inspiring experience. The drive along the Great Ocean Road — one of Australia's most stunning road trips — is a worthy bucket list "destination" unto itself. But, the 12 Apostles are no doubt the highlight and provide a spectacular photo op for tourists. For the slower-paced, the Great Ocean Walk is the most intimate way to experience the surrounding area. The 8-day, 100-kilometer hike begins in Apollo Bay and ends at the Apostles. It's worth noting that only eight of the formations remain, as the ninth collapsed in 2005.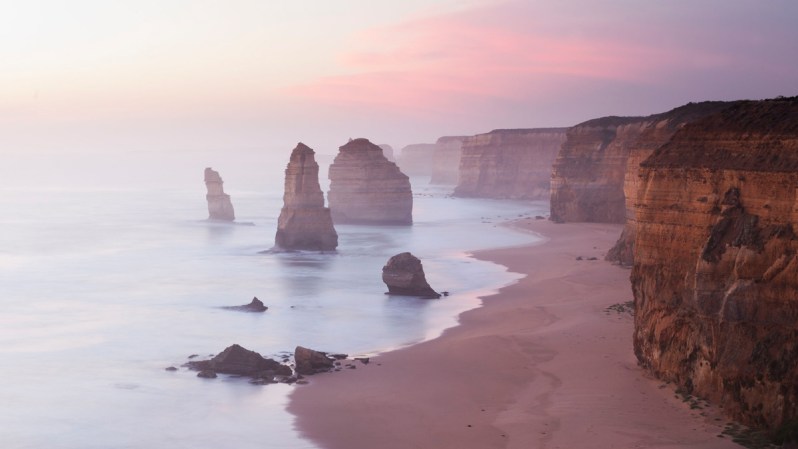 Good to know: An aerial tour provides a stunning alternate view of the Apostles. The aptly named 12 Apostles Helicopters is the go-to provider as their tours also promise views of Shipwreck Coast and Port Campbell National Park.
Swim With Whale Sharks (Exmouth, North West Cape)
If you're looking to get wet in Australia, you don't need us to tell you the Great Barrier Reef should be at the top of your bucket list. But, for something altogether different, head to the other side of the continent. Exmouth — a tiny resort town on a peninsula in Western Australia's North West Cape — is home to one of the world's largest and most consistent schools of whale sharks. These massive, school-bus-sized fish are not whales at all, but filter-feeding fish with mouths more than a meter wide. The coastal waters of Exmouth are also home to migrating whales, dolphins, turtles, and manta rays.
Good to know: Ningaloo Whalesharks offers a money-back guarantee and promises no snorkeling or diving experience is necessary for their tours.
Climb and Camp Mount Kosciuszko (New South Wales)
Climbers and peak-baggers are familiar with Australia's Mount Kosciuszko. The 7,310-foot peak may not seem like much compared to its brand-name brethren like Everest or Kilimanjaro, but, it's actually the tallest mountain on mainland Australia, securing it a spot on the coveted Seven Summits list. It's also the easiest of the seven peaks to "bag." The Summit Walk can be completed in just one day. Facilities in the surrounding Kosciuszko National Park are excellent and we highly recommend camping overnight to soak in the scenery.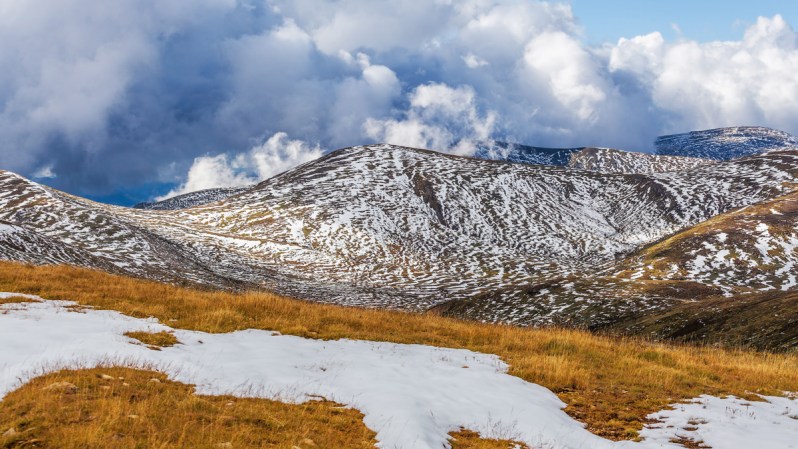 Good to know: The park is also home to a long list of other year-round activities. Summer is ideal for hiking, biking, cave exploring, and fishing; while winter brings skiing, snowboarding, and cold weather hiking.
Editors' Recommendations