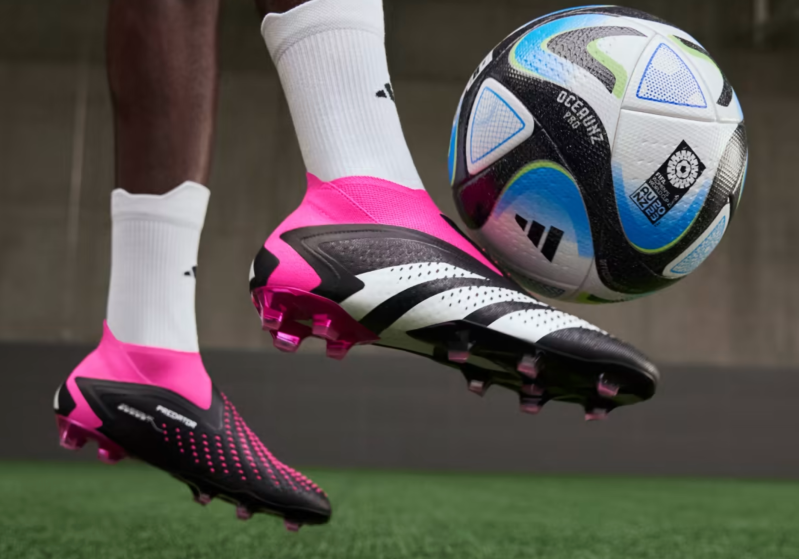 Adidas doesn't just have some of the best running shoe deals — it also has a fantastic sale on men's soccer shoes. Right now, you can pay as little as $40 for a great pair of soccer cleats with plenty of more premium options around too. If you're looking for a new pair of soccer shoes ready for the next match, we recommend clicking the button below to see exactly what's out there. There are so many that you're likely to find the right pair for you by looking through the listing. However, if you need a little guidance, keep reading while we take you through some highlights of the Adidas men's soccer shoes sale.
What to shop for in the Adidas men's soccer shoes sale
One of the best sneaker brands around, Adidas has some extensive discounts on men's soccer shoes. For instance, there's the for $40 reduced from $80. Limited sizes are still available but they're a seriously good bargain if you have the right size requirement. They have a supportive mid-cut design with 3D-printed Demonscale elements that cover the coated mesh upper to help you control the ball more accurately.
Alternatively, if you need indoor soccer shoes, consider the . Normally priced at $90, they're down to $68 with many sizes available. If you're quick, you can also get an extra 20% off by using the Adidas promo code EXTRASALE. They have a mesh upper along with a non-marking rubber outsole and an abrasion-resistant toe cap for improved durability. Made from at least 50% recycled content, they're great for the environment too.
For the ultimate Adidas soccer shoe, check out the for $270 which are also available for grass too. The laceless cleats also have a Hybridtouch upper with a molded fit with cushioning for key contact areas. It also has a stretchable Primeknit laceless two-piece collar for easy entry. Finally, there's high-definition grip technology to further help your control when the ball gets close. For the avid soccer player, these are a great investment.
Whatever your budget, the Adidas soccer shoe sale will have something that's ideal for you. With cheap cleats for those on a budget right up to some pricey premium options for the dedicated player, there's something for everyone here. While we've made a few recommendations, we suggest you click the button below to see what's actually out there if none of them appeal right now.
Editors' Recommendations